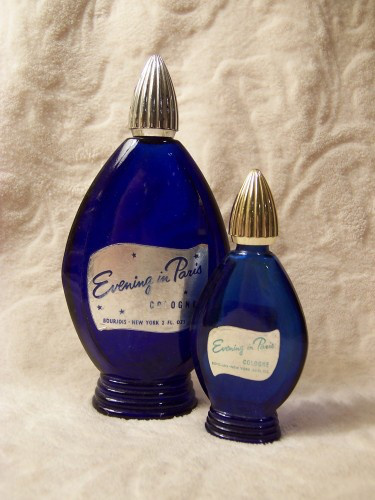 Ah, Evening in Paris.  When I was in grade school, my mom and dad traveled to Paris so when I saw this bottle in a drugstore window, I thought it was the perfect gift.  I can still remember buying it and being so excited because mom loved being in Paris.  There have been many Mother's Days since then, but no more of the perfume for a gift.  Something much more exciting is in store for this Mother's Day.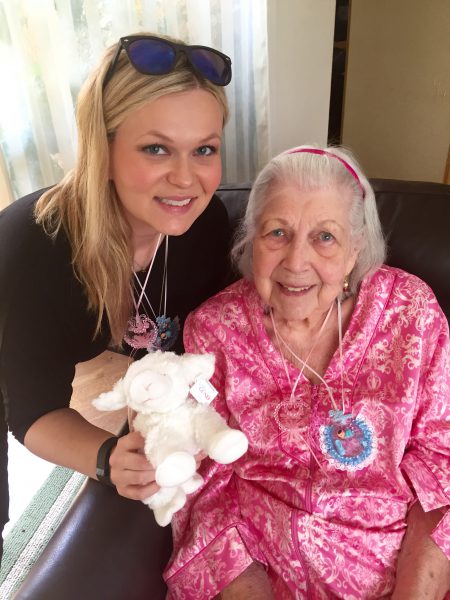 This was taken at a baby shower for daughter Kara, and below is when baby Virginia Rose and her great-grandmother met for the first time.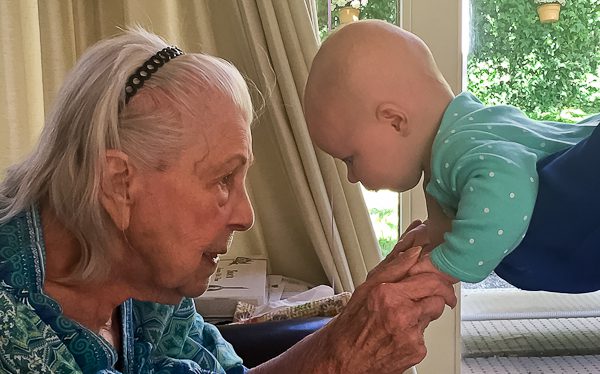 This Mother's Day, I am so happy to announce that my mom will be a great-grandmother once again and Virginia Rose will have a new brother or sister!  I can't imagine a better Mother's Day than with the knowledge that another baby is coming later in the year.
It warms my heart to think my mom will be holding another great-grandchild.  Virginia Rose and her sibling are so lucky to have a great-grandmother who can hold them at age ninety-seven.  Not a lot of people can claim that.  As they grow up they will feel her strength of character, giving nature, and a glow in her eyes that shows her loving spirit, and is now a part of them.
Happy Mother's Day, mom.  It will be a good year because you are here, surrounded by all who love you.
I love you, mom.