Thank you, Bruce Shaw, of The Harvard Common Press, for this:
http://flavorwire.com/254434/the-20-most-beautiful-bookstores-in-the-world
Just as it says, the link will take you to twenty of the most incredible bookstores you will ever see.  I just made a new bucket list!  Who wants to go with me?!
Here's a sneak peek of a neo-gothic bookstore in Portugal built in 1906.  Talk about a stairway to heaven!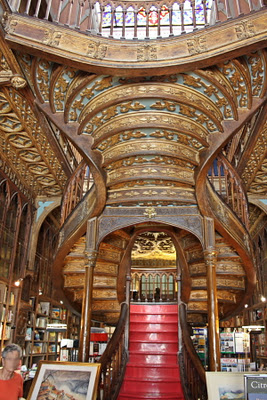 Wait until you see the other nineteen.
Now if only my culinary cellar steps led to this…