Baby, it's cold outside around Chicago.  We've been burning a lot of wood in the fireplace this last week, along with drinking hot chocolate and hot tea, which is fitting since January has been designated National Hot Tea Month.  Good thing I received some wonderful tea for Christmas from Anna and Matti, our sweet cousins from Finland.  They also sent some Finnish chocolates, but those are long gone!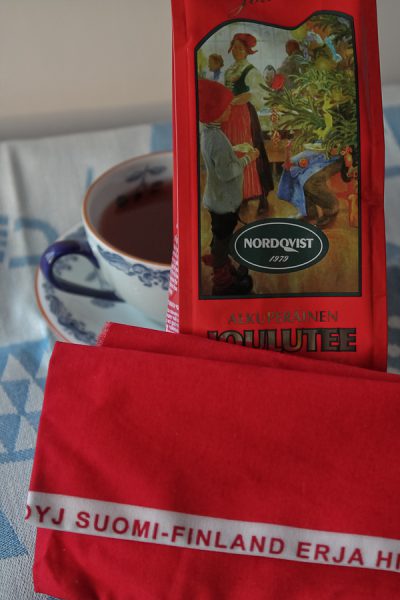 I love any chance to use my favorite Finnish tea cup, and a darling Keittio & Kattaus tea towel made in Finland that daughter Kristina bought me for Christmas.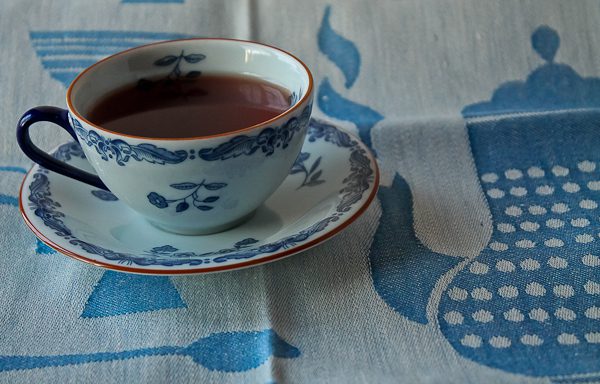 Every time Kristina makes a trip to Finland she finds something new.  I have the best collection of tea towels, napkins, dishes, and other items that I love using for the blog.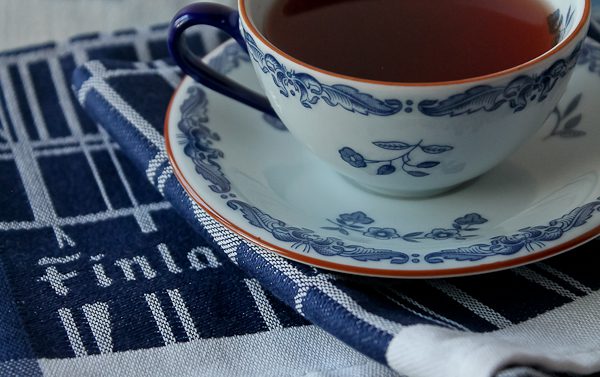 Look at that delicate, beautiful cup and saucer.  I'm happy every time I take a sip of tea.  Wish you all could join me.  Just remember, it's really cold here!  But very cozy.
Enjoy a good cup of hot tea for National Tea Month!