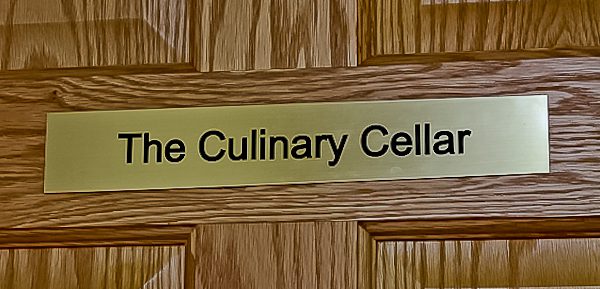 Through this door and down the stairs to The Culinary Cellar, there are enough cookbooks for me to have a giveaway.  What better way to start the New Year than to make a reader happy with a free cookbook?
But there is a little twist:  In order to win you must guess the birthdate of my first grandchild!  Whoever comes closest I will send a cookbook (and maybe more goodies!) of my choice.  It might even be a box of goodies!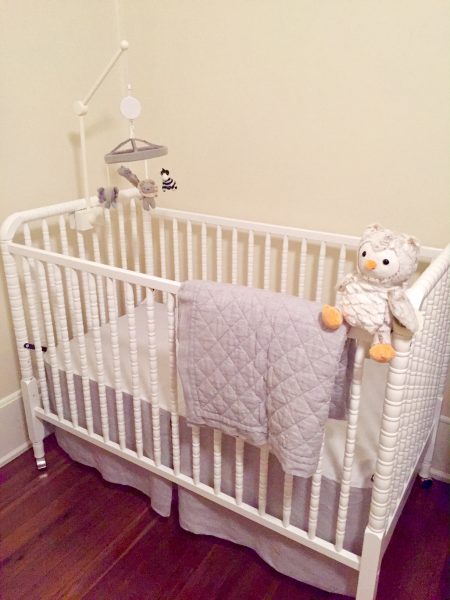 The crib is waiting, and almost everything is in place.  Here is all you have to know and do:
 The estimated due date is January 24th.  It is not known if the baby is a boy or girl.  My daughter Kara and her husband want to be surprised!
Guess the due date.  Do you think it will be before or after the 24th?  Do you think baby could extend into February?  You guess!
Since we don't know if baby is a boy or girl, for a bonus prize which could be another cookbook or some other surprise, you can guess boy or girl along with the due date.  If you happen to be the person who wins the due date and you also guess the correct sex of the baby, you also win the bonus!
If there is a tie or ties of the correct due date, I will put those names in a hat and have my husband (grandpa!) draw a name.
This fun game will only be available to readers in the continental USA.  I'm sorry to my overseas readers!  I need to spend money on baby, not postage.  Books are expensive to mail, especially if I pick a big heavy one, plus another possible cookbook and extra goodies.
Respond below on this blog only, not Facebook, Twitter, or other social media, or I will lose track of them all.  You will have until this Saturday, January 7th at 11:59 pm to respond.  Be sure to leave an email address that you use often so I can contact you after baby is born!
Here is momma Kara, waiting to deliver.  What do you think?  Is Kara ready sooner than later?  Or will baby take its sweet time?  Does it look like it will be a boy or a girl?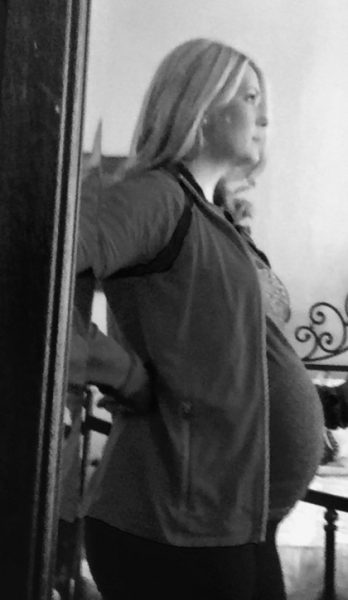 Have fun guessing!  I can't wait to see who wins!
Good Luck!
Love,
Grandma Vanni  (that's me!)