On my blog of January 2nd, I offered the prize of a free cookbook (or cookbooks!) to anyone who guessed the correct date of the birth of my first grandchild due this month.  An extra cookbook was added if one also guessed the correct gender.
But first things first….
Please welcome to the world my beautiful little granddaughter, Virginia Rose!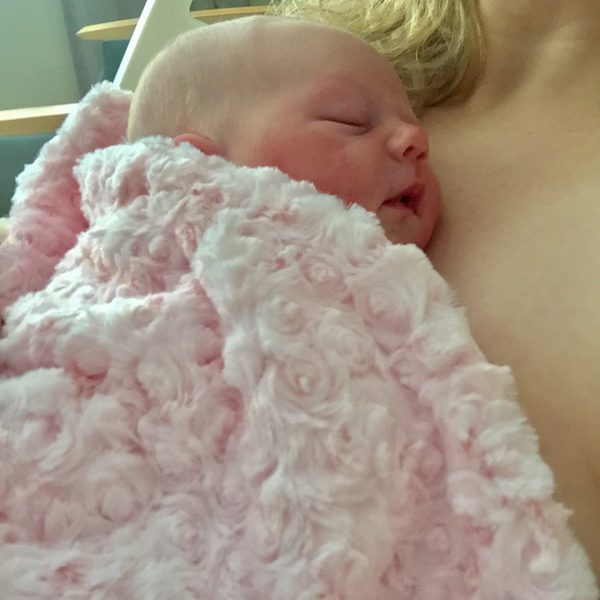 This little angel was born on January 25th and the love of our lives!  My daughter and her husband wanted to be surprised, so none of us knew if it would be a boy or girl.  It was fun for me to read all your guesses.  Thank you to everyone who entered!
In the end, only one person guessed the date and the gender correctly.  Congratulations to Erika Chilton!!  I have emailed Erika and she is thrilled to have some new cookbooks.
I'm sure you all will be seeing more photos of Virginia Rose here and there from this proud and excited grandma.  Maybe in the future, more grandchildren will be coming and more giveaways will be happening!  I'll be crossing my fingers.  I sort of love this grandma title…