Shirley Temple was America's sweetheart.  She gave hope and laughter through her films during the Depression and singlehandedly saved a huge movie studio from bankruptcy.  Not to mention in her later life she was the Ambassador to Ghana, Ambassador to Czechoslovakia, and the White House Chief of Protocol under President Gerald Ford.
My mom told me a story about how when she was 10 years old, a boy who had a crush on her said, "You are cuter than Shirley Temple!"  There was no better compliment to pay a little girl in the 1930's.  Every girl wanted to be Shirley.  It must have been the ultimate compliment because my mom is now 92 years old and still remembers how that made her feel.
Later, I grew up with Shirley Temple as did my mom, and I loved her so much, that while in grade school, I used to tell new kids in class that my name was Shirley.  I confused more than a few people, including the teacher.  My grandparents knew how much I loved her and they bought me an official Shirley Temple doll.  My mom made clothes for her to  match my own clothes.  As far as I was concerned, Shirley was my best friend.  I still have the doll, and upon learning of her death today, I retrieved her from the old Lane chest where I store my childhood treasures.  I knew exactly where she was.  In the old red carrying case.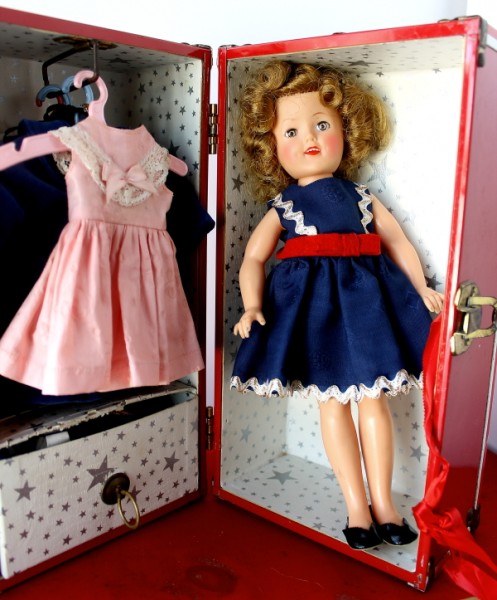 I opened that case a million times to play with her, but today was different.  Now I knew the real Shirley was gone.  I haven't changed her clothes in many decades, but I remembered every outfit.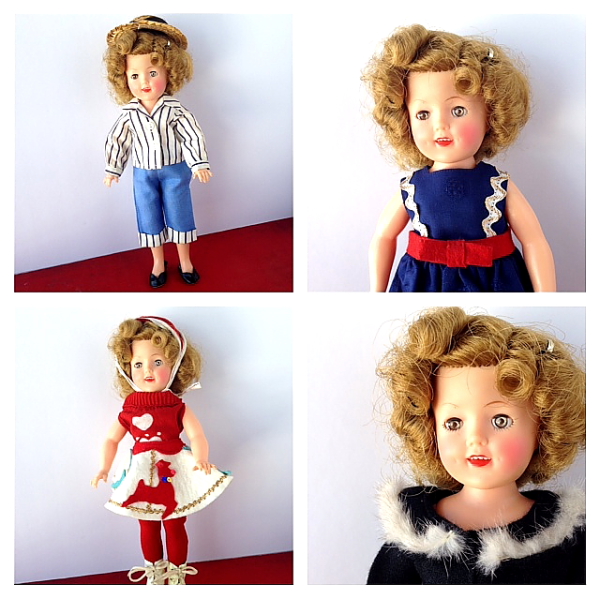 My mom made all her clothes except for the first one with the straw hat, which is the outfit that came with her.  She was supposed to be dressed as "Rebecca of Sunnybrook  Farm."   All the other clothes you see were copies of my own clothes.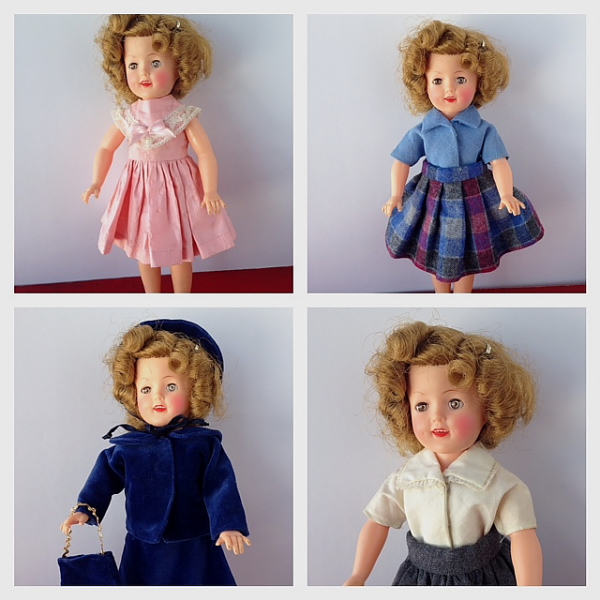 There is nothing more I can say about Shirley Temple that you can't listen to on the news or read on the internet.   I just wanted to honor her myself and see that doll one more time before I put her away again.  Shirley Temple made the world a happier place, and she certainly added to the joy of my childhood.  She will be missed and loved forever and I join the world in saying thank you for making us smile.  And a little bit of me will always be named Shirley.