With all of our snow in the Chicago area this winter, there are days when you either don't want to venture out because it's 25 degrees below zero, or you are actually stuck in the house because the driveway is not plowed yet and there is no way out.   One of the choices is to do some early Spring cleaning.  I decided to tackle the china cabinet.  Turns out it's a bigger job than I thought.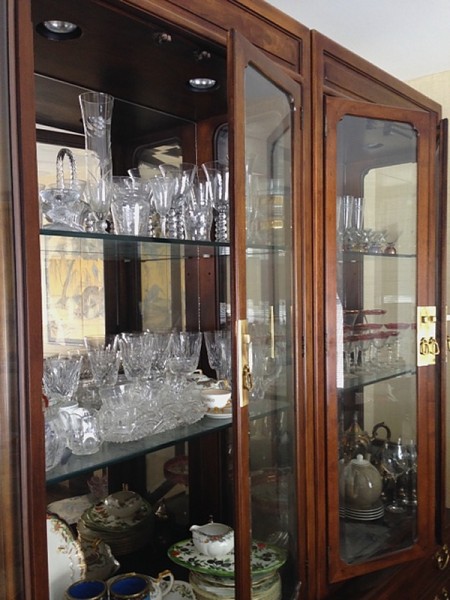 It's  more than a little messy, right?  You should see the drawers;  just as bad. I've got my work cut out for me, but it will be lovely when it's done.  The fun part about cleaning out cabinets, drawers, closets, garages, attics, or basements is what you find.  Some things are long forgotten, or you have been looking for them forever.  Let's take a peek inside.
One of my favorite pieces is a cake stand that my mom received as a wedding gift in the early 1940's.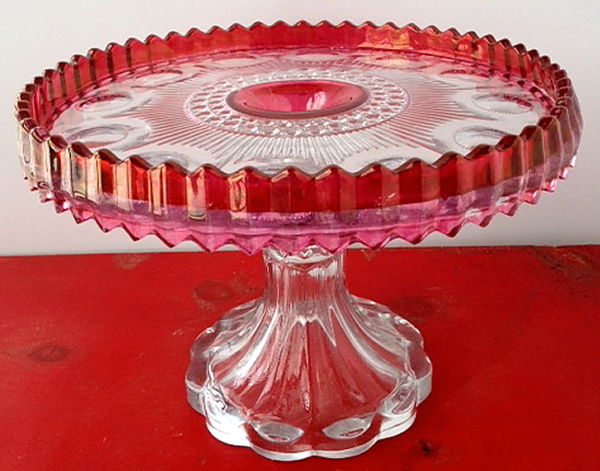 Red must have been a popular color choice, as my mother-in-law had a gorgeous set of glasses with three different sizes.  We love these!  There are eight of each size, and they look very festive with a Christmas place setting.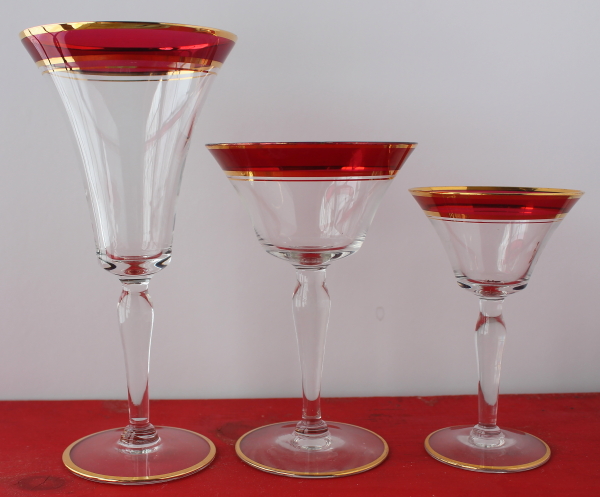 I love serving spoons!  Here are some that belonged to my grandmother, with several of the spoons with dates on the back.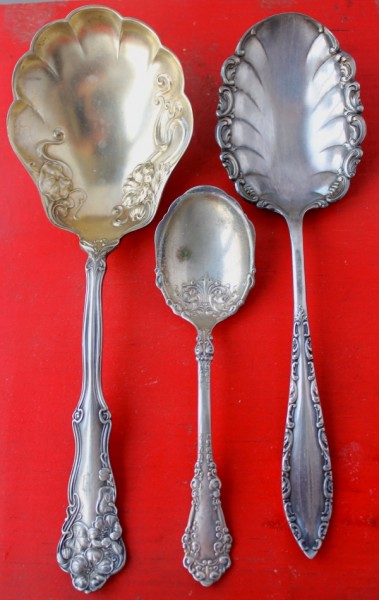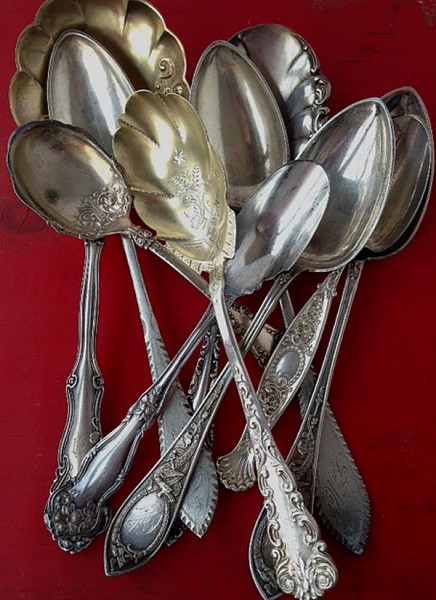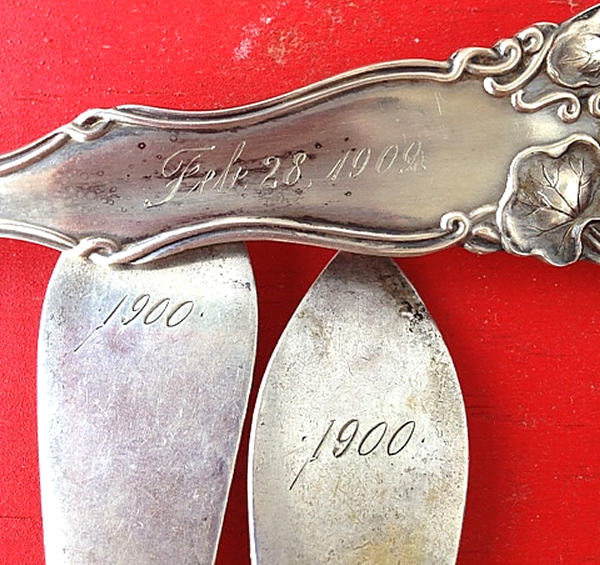 Another favorite from my mom is a set of tiny and delicate espresso or tea spoons she bought in Copenhagen back in the late 1950's.  I adore these, and sometimes I will take them out of their satin-lined box and just look at them.  I used to play with them when I was little, probably because they were kid-sized and had a nice smooth feel.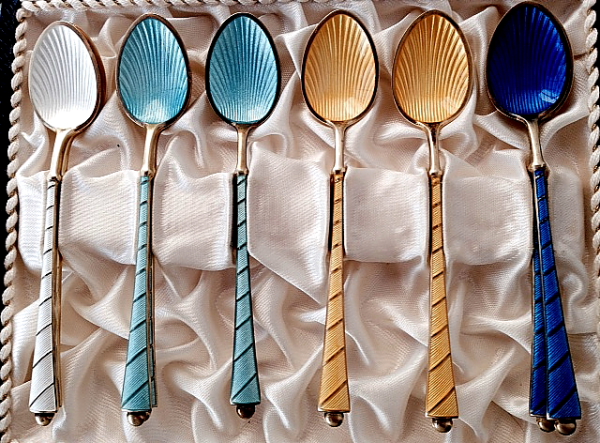 This is my paternal grandmother's Chicago tea cup.  It's the perfect size for the above Copenhagen spoons.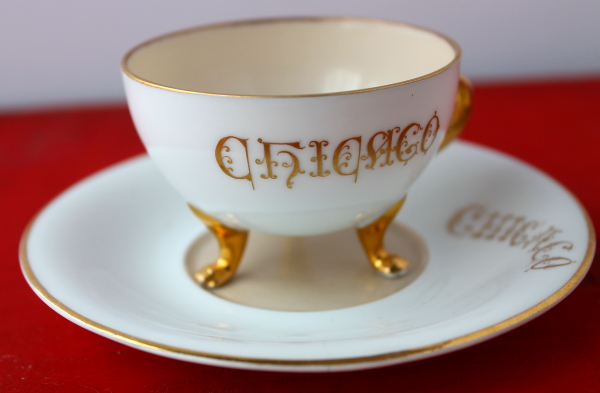 I have several knife carving sets, but this silver one from Peacock's in Chicago is my favorite: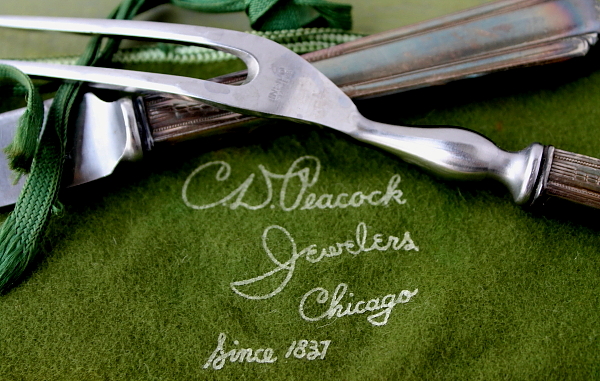 I don't even know where this corkscrew and bottle opener are from, but I love them.  I'll have to ask my mom if she remembers.  They are both really heavy to hold.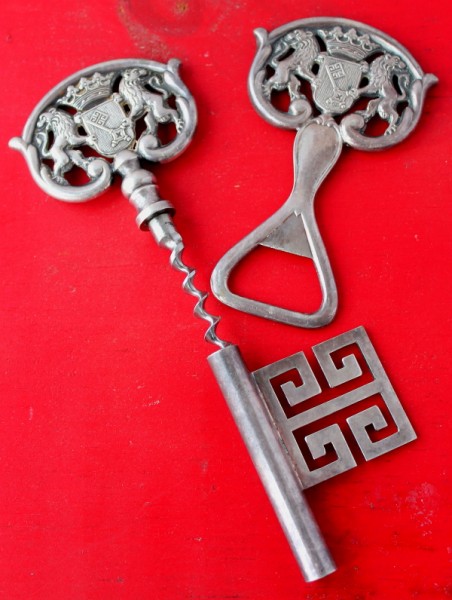 This Delft belonged to my beloved Aunt Margery.  She used to keep the cup on the kitchen shelf by the sink in her tiny Iowa kitchen.  The little shoe is actually a pin cushion that she kept in her sewing box.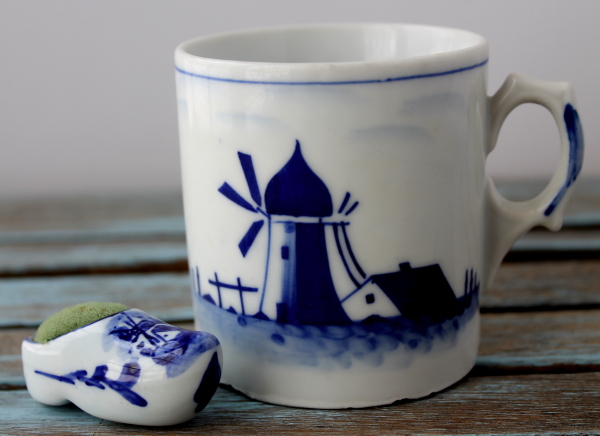 These small pitchers belonged to my great-grandmother.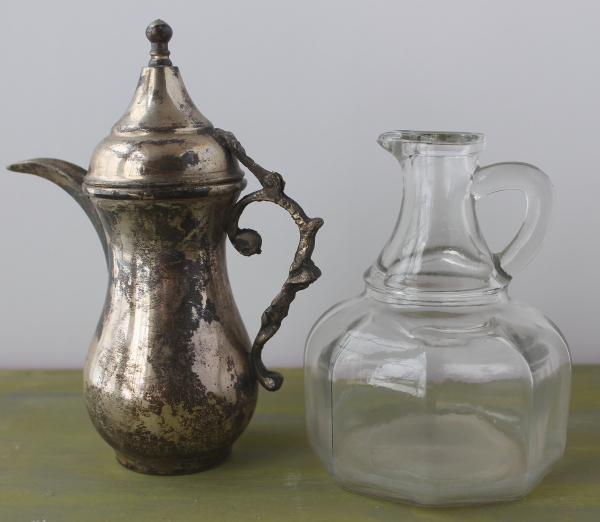 I love tea sets.  The elegant Limoges trio belonged to my grandmother, and the gold set my mom bought somewhere in the late 1950's or early '60's.  I use the gold quite a bit  in food photos, especially the little cup and dish.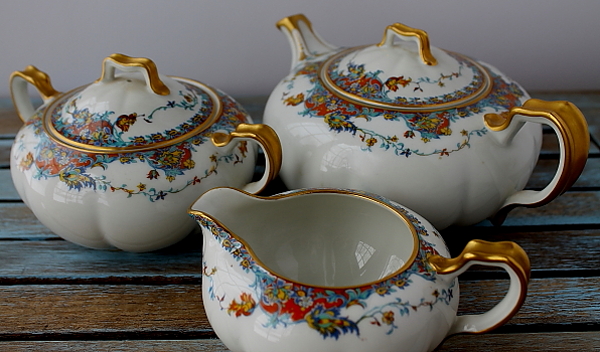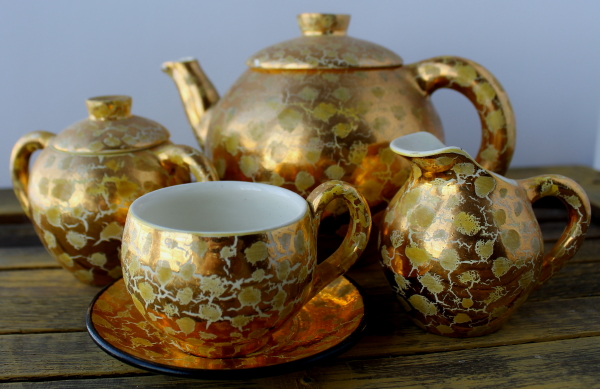 My latest find is a bruschetta plate I found in Tuscany.  I adore this hand-painted plate and all its memories from a life-changing trip to Italy.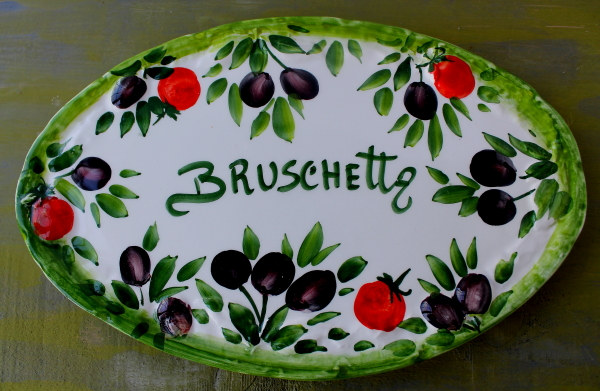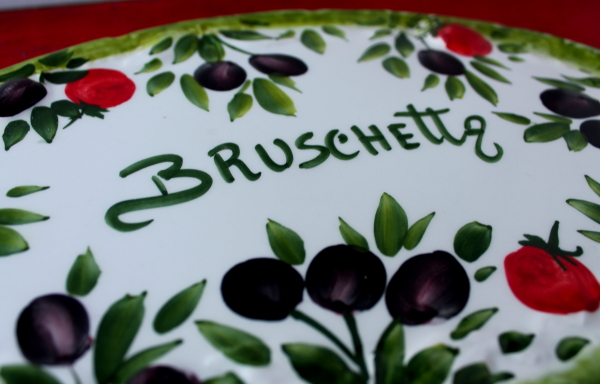 I have a lot of Waterford Lismore design in various sizes along with a pitcher and bowl, but it's hard to photograph those, plus I didn't feel like moving them back and forth between the dining room and where I shoot photos.  I also have a breath-taking martini set from one of my husband's aunts, that consists of a beautiful and unusually shaped pitcher with a sterling silver stirrer, and eight stunning martini glasses with glass bottoms of different colors that literally shimmer in the light.
When I finally finish working on the cabinet, I'll take an "after" shot for you –  then I'll be ready for a dinner party!
Who wants to come?