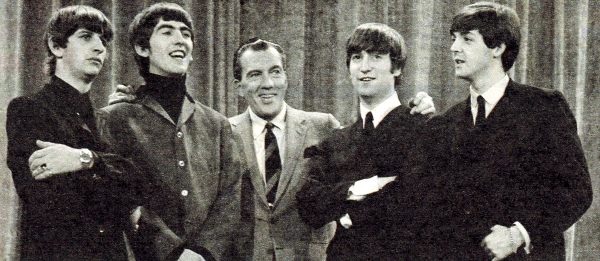 This has nothing to do with cookbooks or cooking, but I am not about to pass up celebrating the 50th anniversary of the Beatles on Ed Sullivan.  I distinctly remember watching them along with 74 million other people, completely mesmerized, and completely falling in love with Paul.  My seventh grade little heart was beating like crazy and I couldn't wait to call my girlfriends after the show.  Life was never the same.
I still have Beatles bubble gum cards and other items that I couldn't find at the moment, but I did find my old 45's and a few albums.  One of my favorite memories is singing "Hey, Jude" with a pile of girls in my friend Jeanette's car in our high school days.  It was an old Impala and we had all the windows rolled down and sang at the top of our lungs.  I'm surprised we didn't get arrested for disturbing the peace.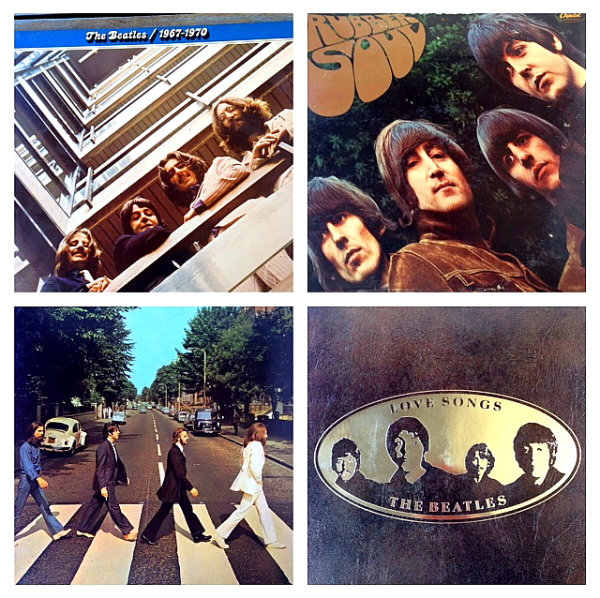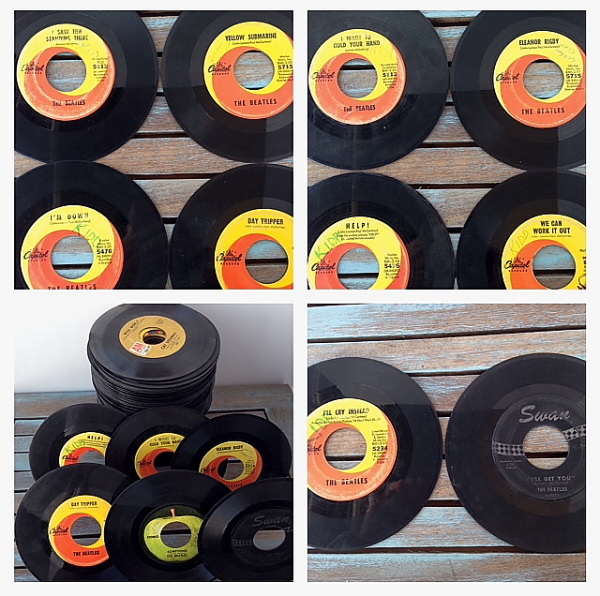 I can't believe the old 45's aren't warped and chipped from playing over and over for countless years.  They made it intact through many moves.  I must get a jukebox someday…
Even though I loved the Beatles and still do, there was a time when I got "mad" at them.  It was the White Album. And I mean the original cover of the bloodied baby dolls.  I thought it was gross and refused to buy the album.  I can't believe I actually had in my hands, an original album that now goes for six figures at auctions.  Another time while living near San Francisco, I took a shopping trip over to Fisherman's Wharf one weekend and strolled around looking at all the tables of various items sold by some hippies, and a large poster caught my eye.  It was sort of hard to miss actually; it was a full length photo of a naked John Lennon and Yoko Ono just standing there smiling. Wonder what that would sell for now.  I will have to be content with my bubble gum cards.
How I wish I had seen them in concert together, or gone to Liverpool in its heyday.  But it's still possible to see Paul and Ringo, and I could easily go to Liverpool.  Did you know that Beatle tourism in Liverpool brings in about $665 million per year?  Even though the boys left Liverpool, the city never let go of their favorite sons.  I'll never let go of them either.
My favorite song?  "In My Life."  What's yours?
Beatles forever…