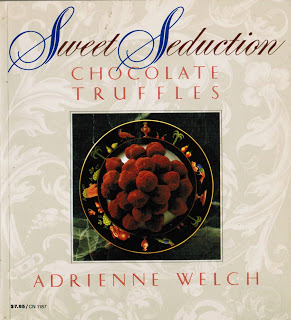 Sublime pleasure.  Luxurious and expensive.  The ultimate chocolate experience.  This is how many will describe the most enticing of truffles.  Culinary fads may come and go, but chocolate always remains, which makes chocolate truffles the perfect gift for your Valentine.  Wouldn't you love to be at the receiving end of a basket like this one?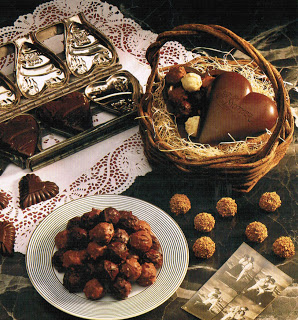 Truffles can be very expensive to buy, but author Adrienne Welch will teach you step-by-step how to achieve truffle greatness without breaking the bank.  She explains about every kind of chocolate, equipment needed, how to store it, and how to temper chocolate to make a beautiful glossy finish like we see in fancy chocolate shops.  If you find it just too intimidating to make and dip chocolates, then start with a basic truffle mixture which is incredibly easy to make and then just roll in cocoa powder instead of dipping.  I have made many truffles over the years from this lovely book, and you will find that you keep getting better and better at the process, the more you make.  I have made the Saronno Truffles which contain ground espresso beans and Amaretto in the truffle base, and then they are rolled in crushed Amaretti cookies.  With these truffles, pack them into the beautiful Amaretti tin which held the cookies.  Such a charming gift!  My very favorite is probably the Orangine Truffles.  You start by making a fresh candied orange zest that is enhanced with Grand Marnier and Cognac, then mixed into the vanilla-scented bittersweet truffle mixture.  My husband loves the Coconut-Lime Truffles with a filling of coconut cream, white chocolate, and rum, with a coating of coconut, more white chocolate, and crushed up Pepperidge Farm Bordeaux cookies.   They are very different and people go crazy over them and will smother you with kisses!  And, after all, isn't that what you want your Valentine to do today?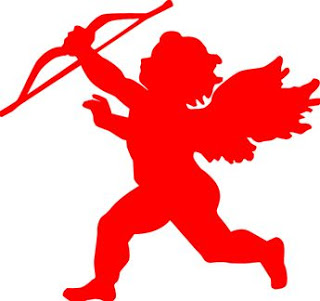 Happy Valentine's Day
P.S.  Read the blog below on how to win some chocolate books in my weekly cookbook giveaway!