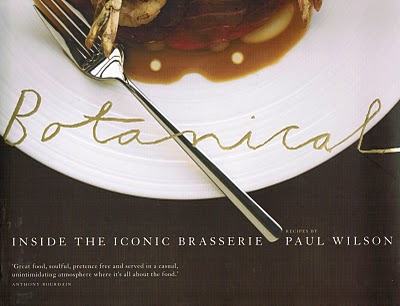 Even though I do not enjoy flying, I might hop on a plane to Melbourne, Australia just for the chance to dine in this restaurant.  Botanical is a well-loved institution on the Australian food scene, and one of the most widely acclaimed restaurants in the country.  It is the epitome of style, quality, and innovation.  Even Anthony Bourdain on his No Reservations program, offers nothing but praise and adoration.  Chef Paul Wilson is described as one of the most prodigious culinary talents in Australia, and his food continues to receive critical acclaim internationally.  In this cookbook, for the very first time, he has produced an extensive collection of recipes of his most famous and well-loved dishes. 
When my daughters, Kristina and Kara dined at Botanical, they described it as life-changing.   Not only was the food beyond words, they describe it as fresh, open, and welcoming, just like the Aussies themselves.  It is a very comfortable place, not stuffy or intimidating.  What is surprising, is that the restaurant is open for breakfast, lunch, and dinner.  Breakfast has become one of the cornerstones of the business, attracting locals reading their newspapers and high-powered business people having an early meeting.  One dish that Kristina says transformed her idea of a poached egg, was Botanical's poached egg with truffles and Parmesan embedded into the whites.  She describes it as one of the most perfect bites of her life so far  – at least until her next visit.  Kara still talks about her gold-encrusted chocolate cake.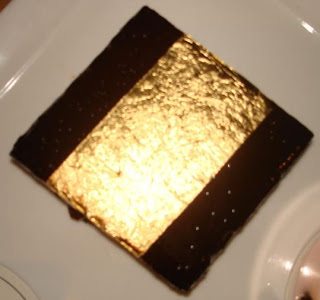 The only downfall to the cookbook for Americans, is that the recipes are in metric.  Kristina knew this and bought me metric measuring spoons and cups so I could try some of the recipes.  Below is a video of the girls with Chef Paul, along with their other Melbourne adventures.