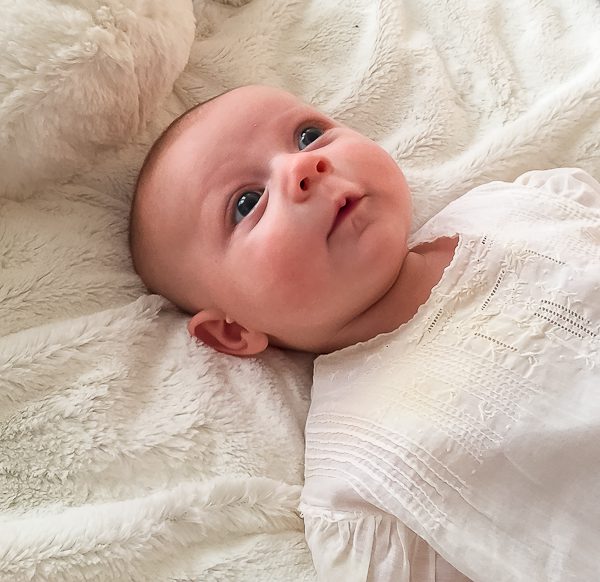 It's hard to believe it's been a year since this precious baby entered our lives.  It seems just moments ago that I took this photo right before we left for church to have Virginia Rose baptized, wearing the gown her grandpa, mother, and aunt also wore.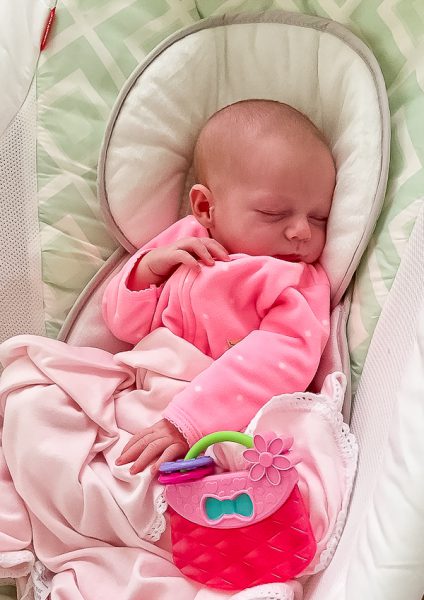 She slept most of the time at first, as all babies do, but she did not like her first bath!  Look at that face!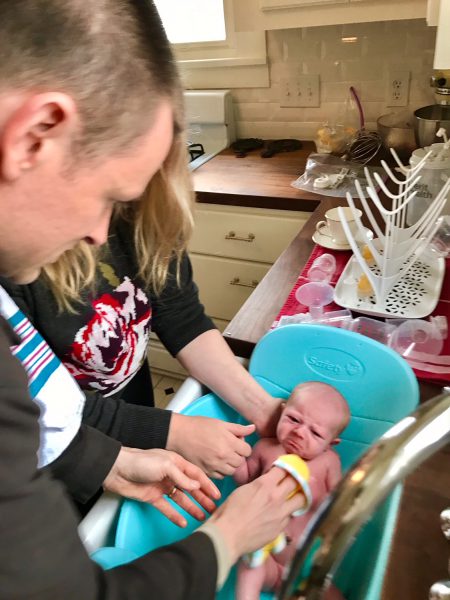 Pretty soon, she was raising her head.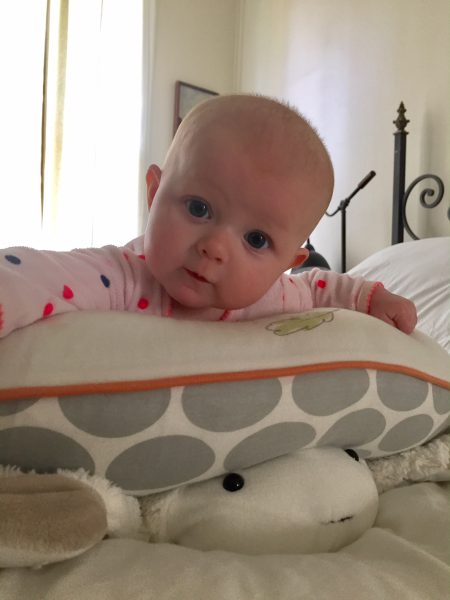 Going for car rides and looking out at the world.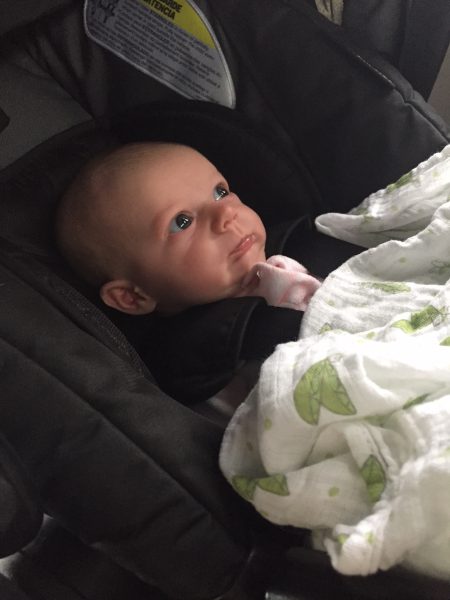 First plane ride to California to meet her great-grandma.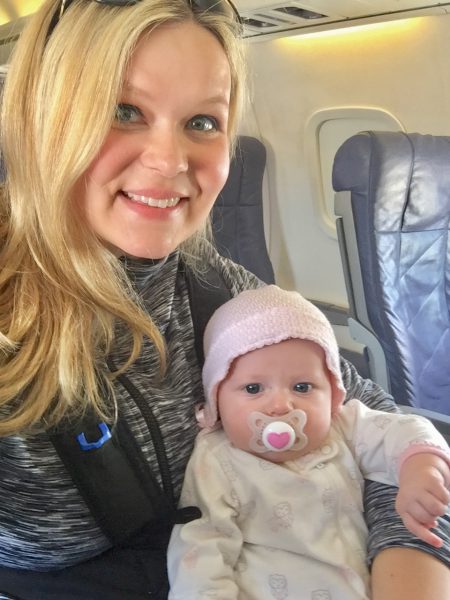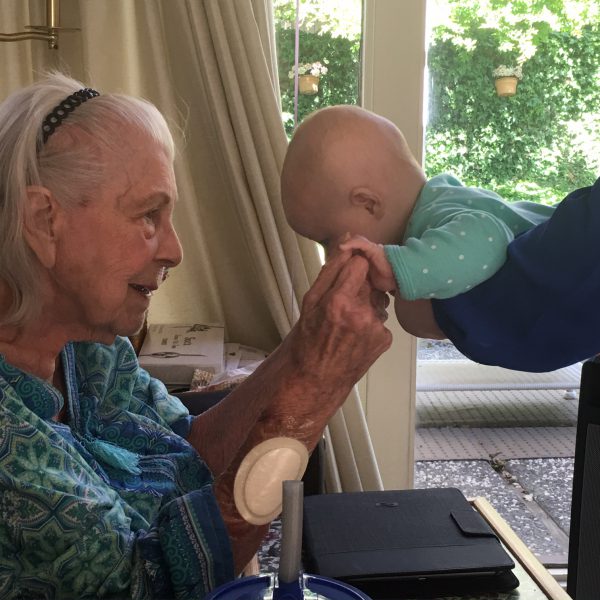 While in California, her mommy Kara, Aunt Kristina, and Grandpa, went to a winery and found her "Gabby Grape" which is still one of her favorite toys.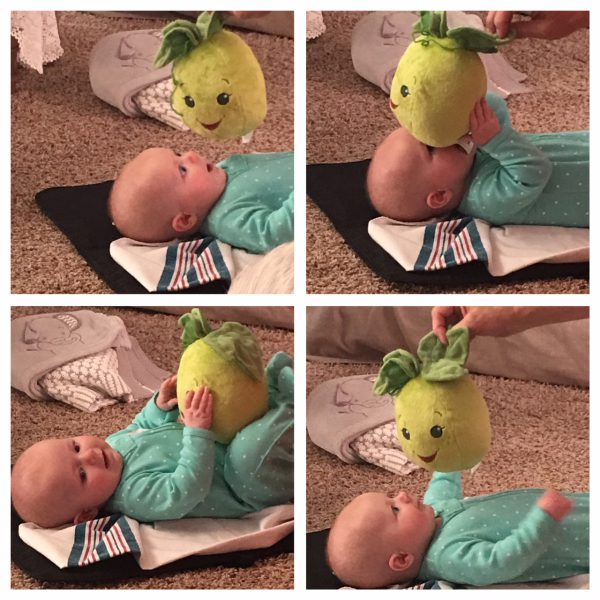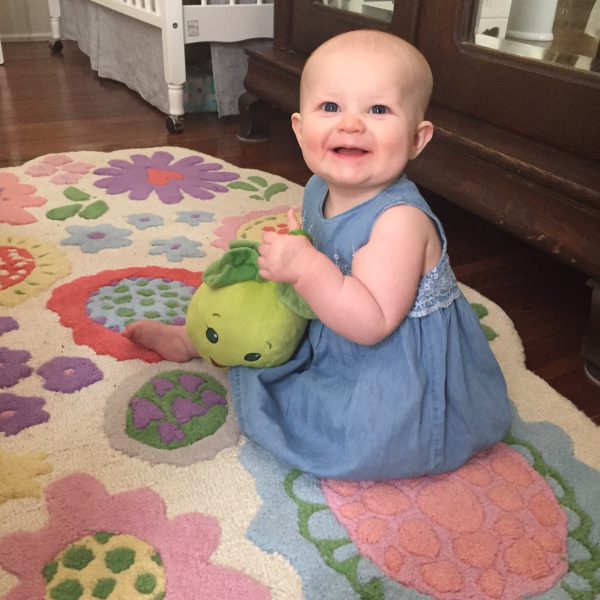 Virginia Rose really loves her mommy, even more than Gabby Grape.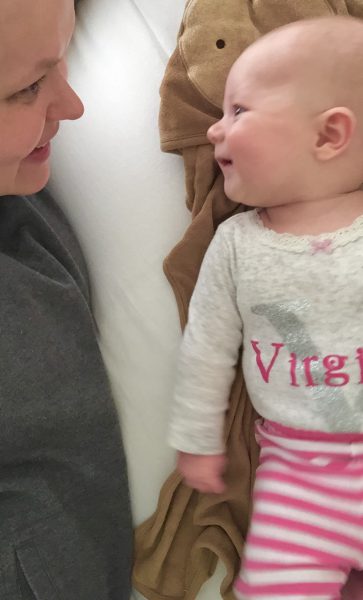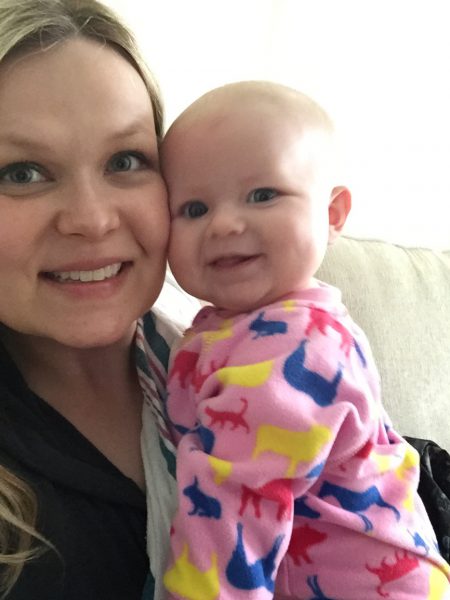 The 4th of July was a blast!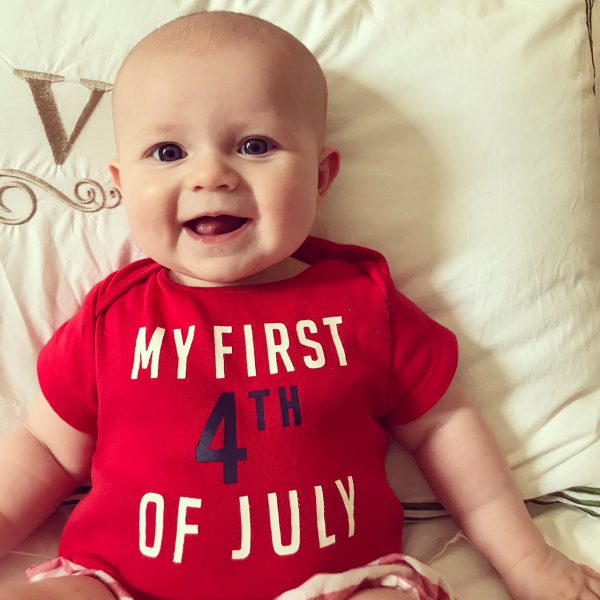 And Santa was even better!  She never even cried.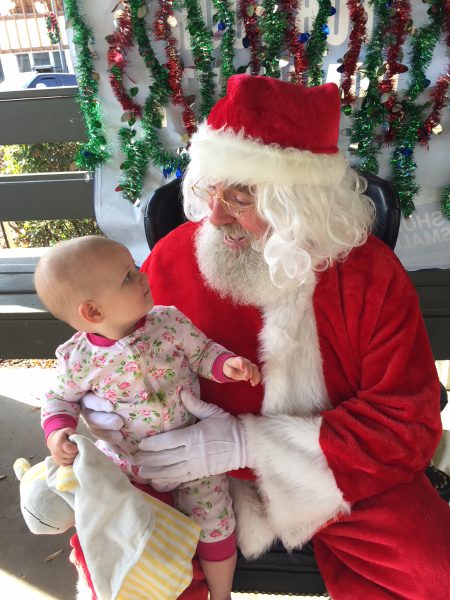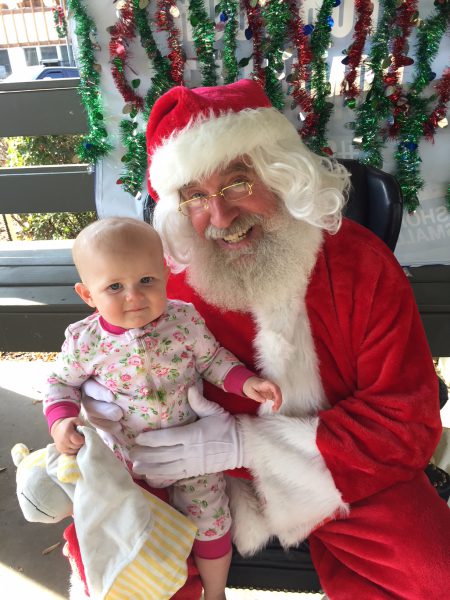 Not too long ago, Virginia Rose found out what snow feels like, when a freak storm hit Mississippi!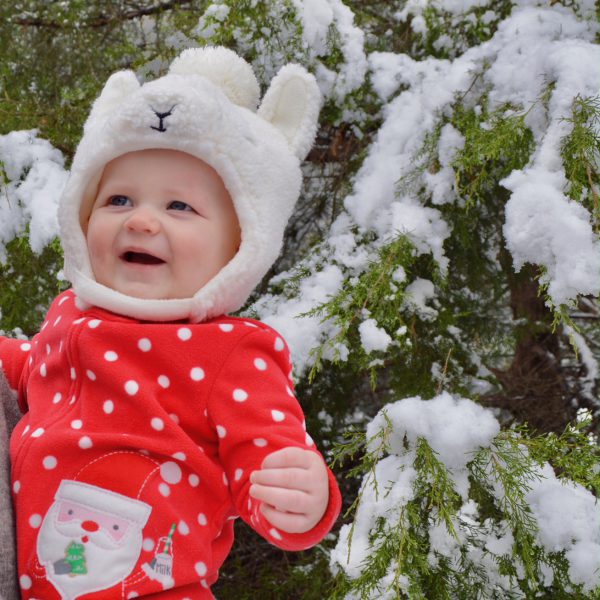 On a grandma note, you know I had to start her early with cooking, right?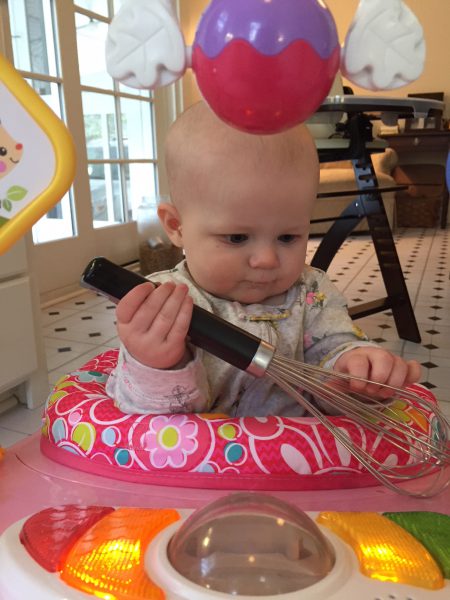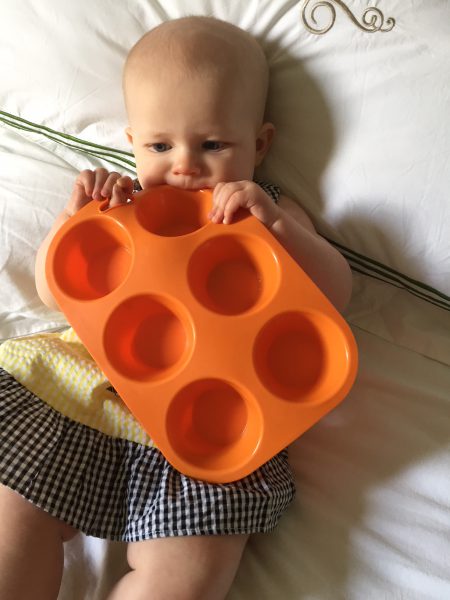 I think my heart will burst every time I look at her.  Being a grandma is like nothing else.  I can't even explain it, but every grandma out there knows what I mean.
Come back again when Virginia Rose turns two and see if we have baked anything yet.  My guess is, there will be something going on in grandma's kitchen.  But here is the one thing I keep wondering – when will my little sweetheart grow some hair?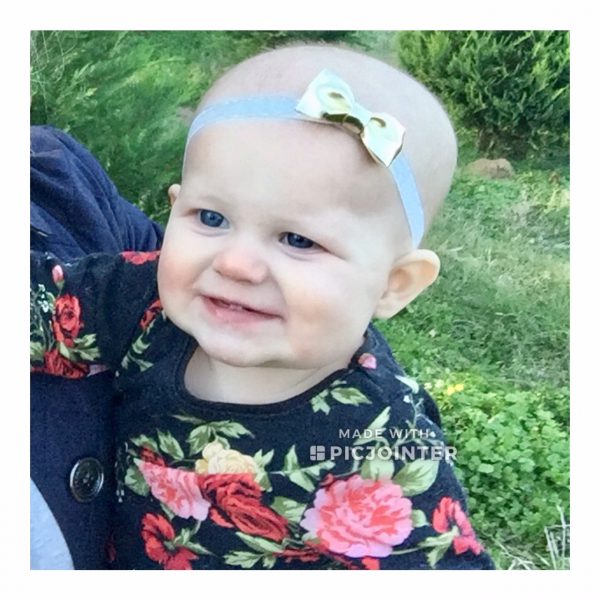 One last thing: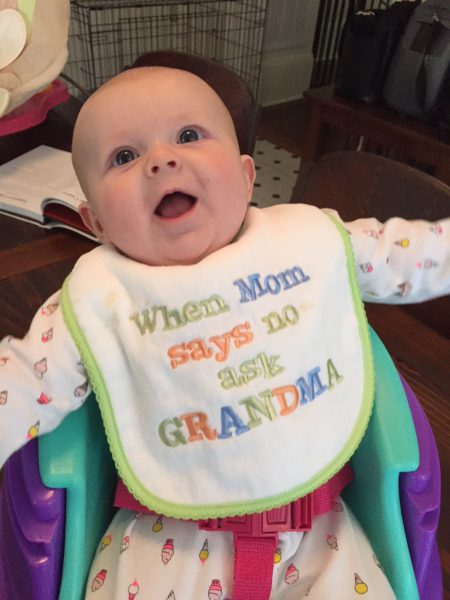 Happy Birthday, my little love.