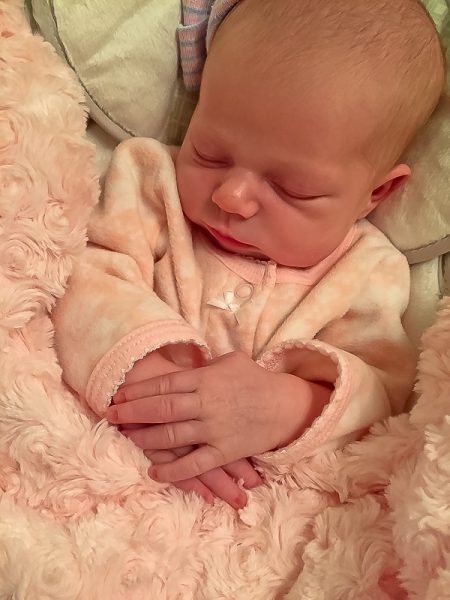 Now you can see why I can't concentrate on anything else but my first grandchild, sweet little Virginia Rose.  Isn't she lovely?  I'm afraid blogs will have to suffer here and there, and you will have to endure this grandma's posting of her growing up.
My longtime and wonderful friend Kim in Washington, sent Virginia an incredible box of books, one being about baking with grandma.  When Virginia gets old enough (and I mean to stand and hold a wooden spoon!) we will begin the baking lessons, so food blogs actually will be involved in the future.  And I already have tiny aprons for her that belonged to her mommy and auntie.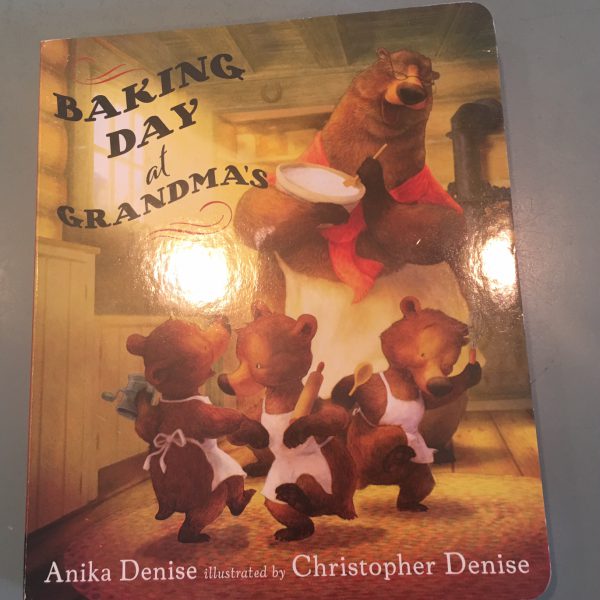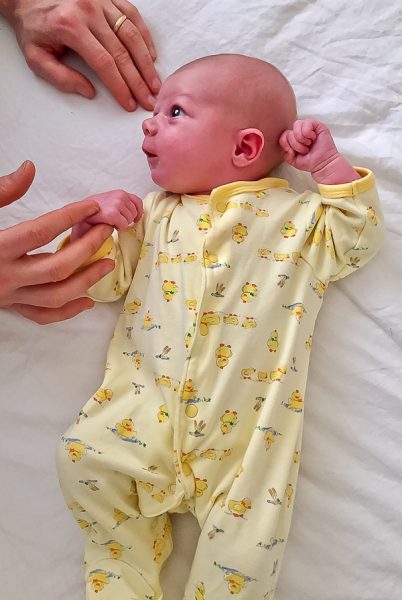 Lovingly gazing her daddy.  She is definitely already a daddy's girl!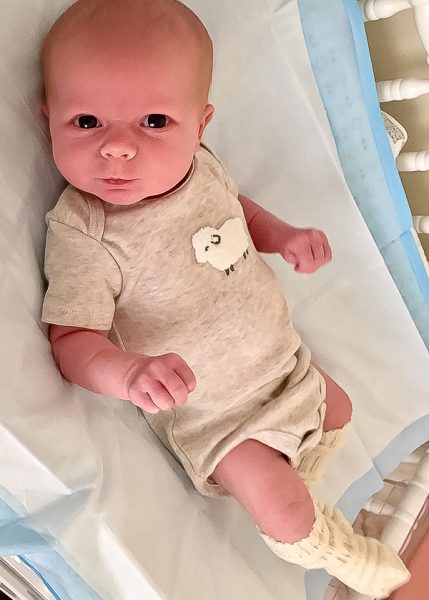 The gorgeous knit socks were made with love from her cousin Marja-Liisa who lives in Finland.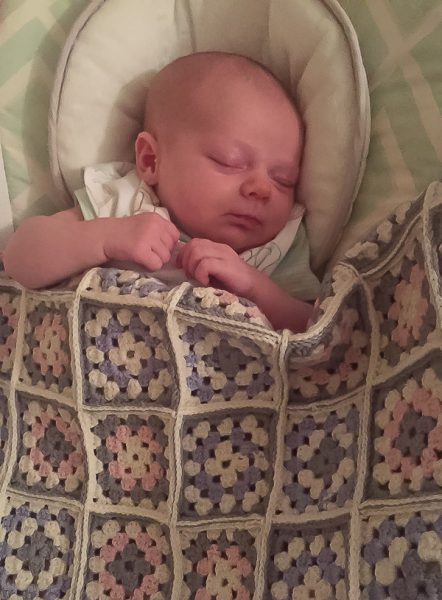 This stunning blanket was made by Finnish cousins Anna, Eeva, and Liisa.  We have the best cousins!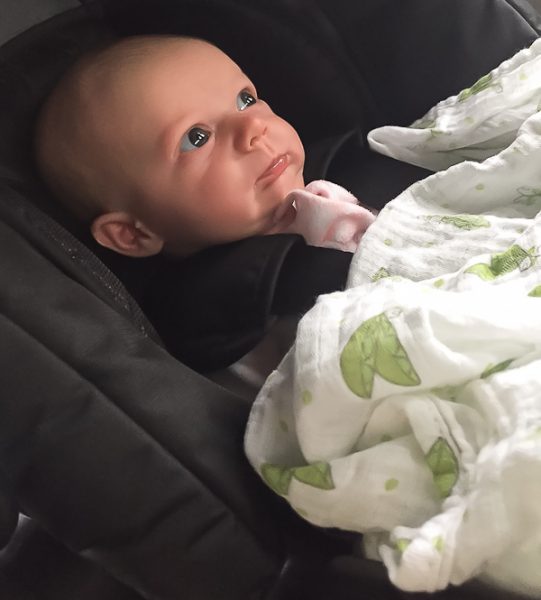 One of Virginia Rose's first car rides.  I would love to know what she is observing and thinking.  Whatever it is, she seems fixated.  Oh, to have a whole new world ahead with so many possibilities.
You know I could go on forever with photos, but I'll stop here for now.  Being a grandma is something so hard to put into words.  My friend Carol gave me this little plaque which says it all that I am feeling at the moment.