Happy Halloween everyone!  I cut this photo out of a newspaper years ago.  I have always wanted to make this and put it on the light post in front of our house, but never got around to it.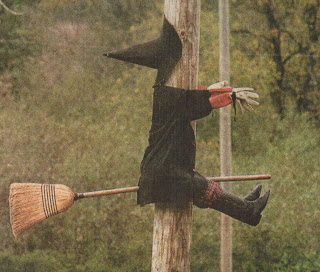 Have a safe and fun Halloween!!
Watch for some special Thanksgiving cookbooks in my giveaway tomorrow!