Hello, dear readers!  My daughter Kristina and I are off to the Epcot Food and Wine Festival this weekend for food and fun!  I can't wait to report back to you next week with photos, recipes, and hopefully some goodies I can give away to you! 
In the meantime, I am going to please ask for votes for my entry in the Betty Crocker Cookie Contest. With your votes,  I could make it into the top five, and then be eligible for the grand prize of $5,000! 
It's time to "Mix it Up with Betty!" My recipe for Salty Caramel Peanut Brittle Bars is a finalist in the Betty Crocker cookie contest and now I need your help.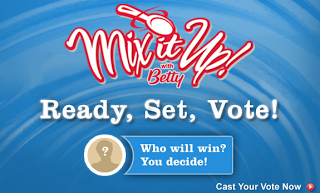 Here is all you need to do:
1) Follow this link: https://www.bettycrocker.com/community/recipecontests/cookie-contest
2) Register on the Betty Crocker site. (Don't forget your username and password, so you can vote once per day until October 14th!) Every vote counts!
3) Scroll down to the bottom of the page and vote for my seriously addictive Salty Caramel Peanut Brittle Bars! You will see this image: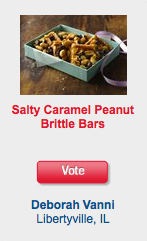 That's it! With your voting help, I will have a chance at the $5,000 Grand Prize and 1000 Box Tops for Education to donate to local schools.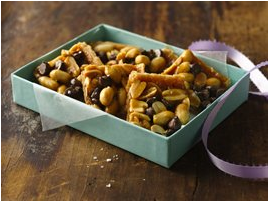 Remember you can vote once per day, every day, until October 14th. Thanks so much for your support! My readers are the best!  I'll see you next week, with presents from Mickey!