When my husband Bill has to work some weekends, he loves to have a stash of some homemade cookies to keep him going the long hours.  Bill is a structural engineer and has to climb around and inspect large steel structures which can be tiring and he sometimes feels the need for a sugar rush.  Not to mention he is a cookie monster.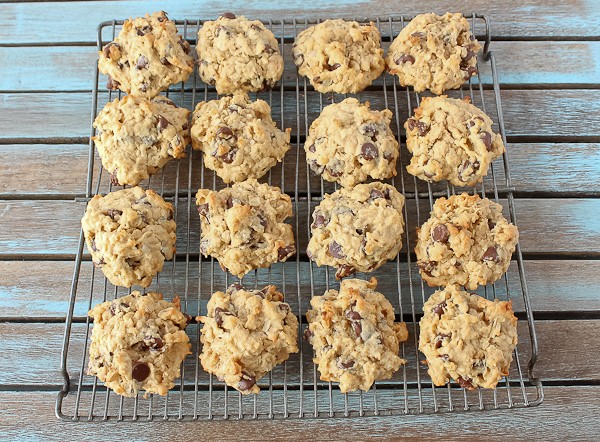 This is one of those times he has to work all day and into the evening so I decided to make him a filling cookie this morning with peanut butter, chocolate chips, oatmeal, and coconut, all his favorites.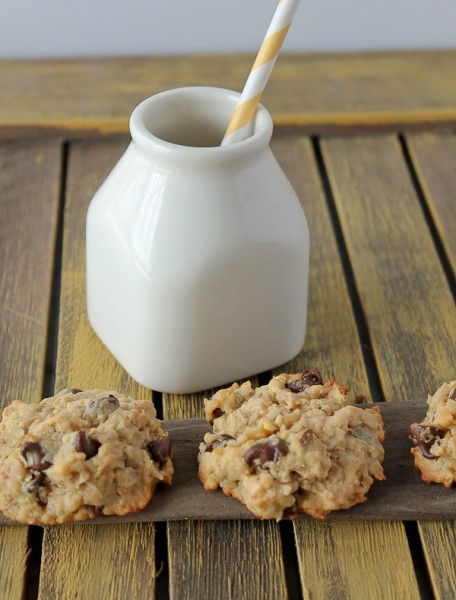 The  recipe makes about 4 dozen cookies and they freeze well, which means I can save some for the next time there is a long working day.  However, I am betting they won't last that long.  He'll probably go retrieve them from the freezer next time there is a game on television.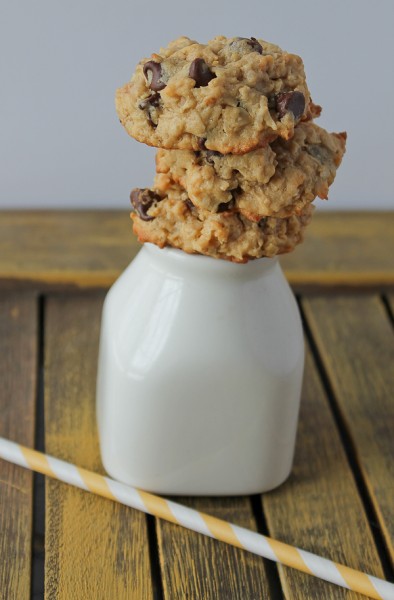 "Workin' on the Weekend" Cookies
Ingredients
2 cups old-fashioned rolled oats
1 cup all-purpose flour
1 teaspoon baking powder
½ teaspoon salt
1 cup chunk-style peanut butter
½ cup (1 stick) unsalted butter, room temperature
½ cup packed light brown sugar
½ cup granulated white sugar
3 large eggs, room temperature
1 Tablespoon vanilla extract
1 package (12 ounces) semisweet chocolate chips
1-1/2 cups shredded sweetened coconut
Instructions
Preheat oven to 350 degrees. Line 1 or 2 large baking sheets with parchment paper; set aside.
In a medium mixing bowl, combine oats, flour, baking powder, and salt; set aside.
In large bowl of electric mixer at medium speed, beat together peanut butter, butter, brown sugar, and white sugar. Add eggs, one at a time, and beat well after each addition. Beat in vanilla. Gradually beat in oat mixture. Stir in chocolate chips and coconut by hand.
Drop dough by heaping tablespoonsful, spaced about 1-inch apart, onto parchment-lined (or ungreased) baking sheet. Bake for 10-11 minutes or until golden. Let cookies sit for a minute on sheet and then remove to wire rack to cool.