There are a million ideas out there for Super Bowl food.  How about a no-recipe idea that you can make and serve in about 10 minutes?  My husband inherited his aunt's beautiful Pilsner glasses that I love to use for appetizers along with beer. Breadsticks fit perfectly inside for serving appetizers, but plain old breadsticks can be boring.  Let's jazz them up.
First take thin slices of prosciutto and spread with your favorite flavor of whipped cream cheese or use a variety of flavors.  I used my favorite with chives.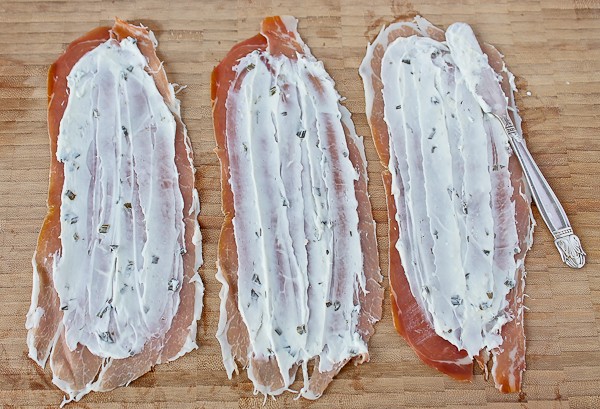 Wrap each prosciutto slice around a breadstick, leaving a tip exposed at the top and twist gently but firmly going about 2/3 of the way down the breadstick so the prosciutto sticks.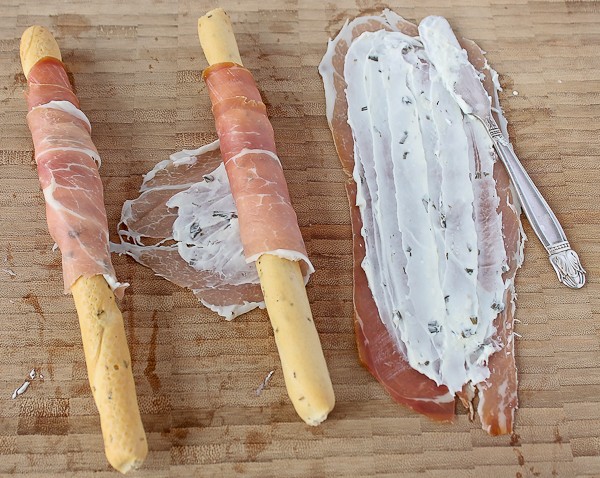 Spread more of the whipped cream cheese on the exposed tips.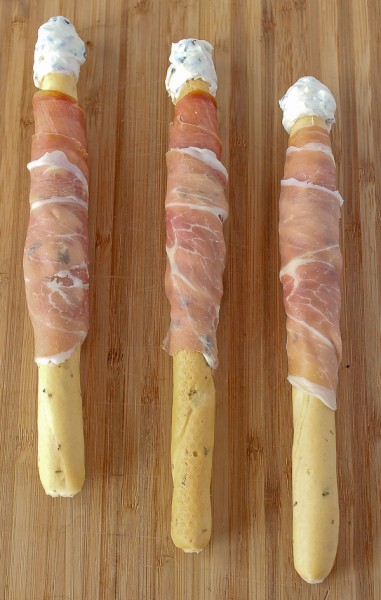 Dip the covered tips in your choice of toppings:  sesame seeds, poppy seeds, chopped herbs, chopped olives, bacon, or anything you like.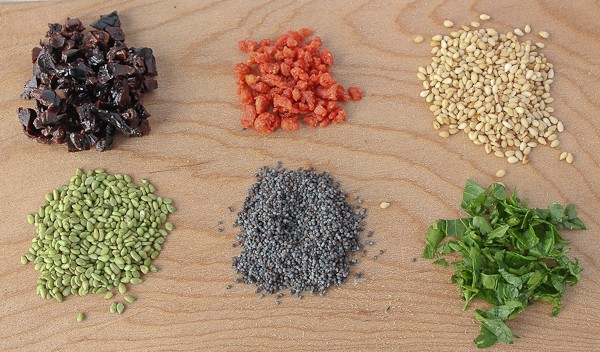 There you have it-  an instant appetizer!  Serve them right away as the breadsticks will get soggy.  Place them in a pretty tall glass.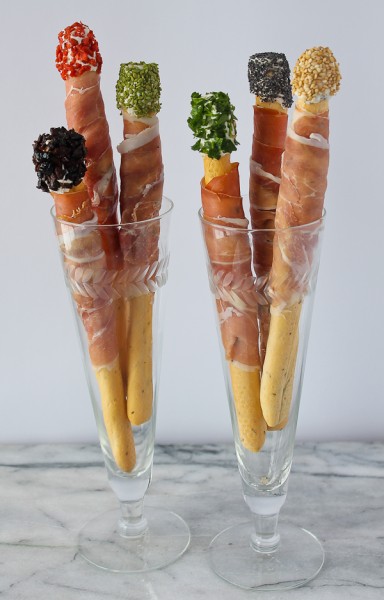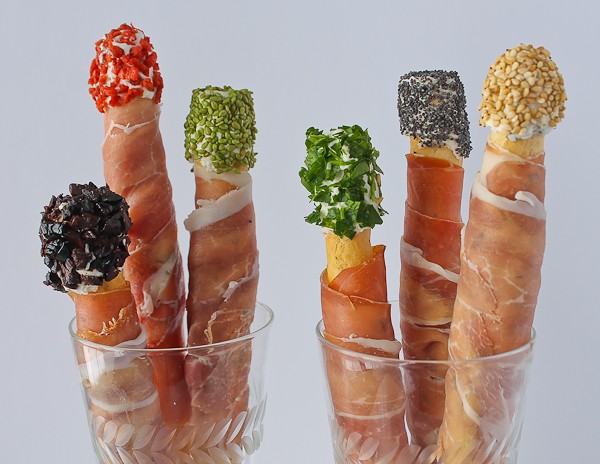 Of course, since I have extra Pilsner glasses they must also be served with beer.  My husband found a new Guinness Blonde beer and wanted to try it.  Not only was a beautiful color, he loved it!  Looks like breadsticks and beer at our house for Super Bowl Sunday!