I have been temporarily absent from my blog due to a tragic event in our family. There are no answers when life as we know it changes forever and is replaced by loss and unbearable sadness.
It is said the worst nightmare of a parent is to bury a child.  I cannot imagine anything more difficult in life to bear, especially after seeing the utter devastation on the faces of my brother Alan and his wife Ellen as their beloved only daughter Lisa was buried recently in New York.  Blake, and twins Amanda and Matthew lost their mother.  Christopher lost his only sister.  There are no words.
At the funeral, a card was available in memory of Lisa with the following poem:
I'd like the memory of me to be a happy one.
I'd like to leave an afterglow of smiles when day is done.
I'd like to leave an echo whispering softly down the ways,
of happy times and bright and sunny days.
I'd like the tears of those who grieve to dry before the sun,
of happy memories that I leave behind when day is done.
Lisa was born when I was in high school, and my favorite memories of her were going to the park to play. This is the sweet little face of Lisa that I will remember forever.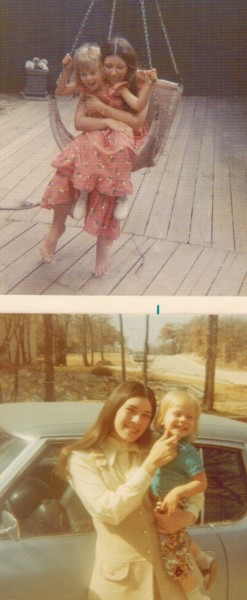 Rest in peace, Lisa.  You were very much loved by many.