It's strange how a city seems to sense moods just as your friends and family can sense how their loved ones feel. When I arrived in New York City last Sunday for the devastating event of a funeral, the sky was gray and overcast.  Rain began later, with claps of thunder here and there.  I was alone in the city, staying at my daughter Kristina's apartment in Manhattan.  Kristina was traveling, first to Dubai then to Chile, and would not return until Thursday.  The next day was my niece Lisa's funeral.  It was again a rainy day, reflecting the overwhelming sadness in the air.  I wasn't sure how I would be able to look into the eyes of my brother and his wife who lost their daughter, and my niece's children who lost their mother. I constantly wondered and worried how life would go on for them.
When I returned back to the apartment late Monday night after the funeral and was closing the window blinds, I gazed down from the 18th floor and saw taxis, people, police cars; heard sirens, fire engines, occasional person yelling.  City sounds.  Sounds from the city that never sleeps.  I don't think anyone in the family slept much that week.  My brother and sister-in-law returned to Oklahoma with the difficult task of moving on with their lives.  I waited for Kristina to return on Thursday, but until then I actually never left the apartment.  I couldn't erase the shattered faces of my family members and it made me immobile.  When Kristina arrived back home, she told me I needed to get out and move.  The next day was warmer with no rain, and instead of the city noises bothering me, I felt like they were waking me up.  Beyond all the cement and bricks, through all the honking taxis and police sirens, life was going on.  Kristina was right.  I needed to get outside and breathe.
While we were discussing plans, I also asked Kristina about her travels, but before explaining any details she had placed some gifts for me on the table from Dubai.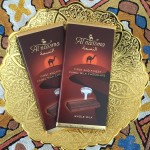 These are chocolate bars made from camel's milk!  It was wonderful; very creamy.  Notice the beautiful mat and gorgeous gold plate too.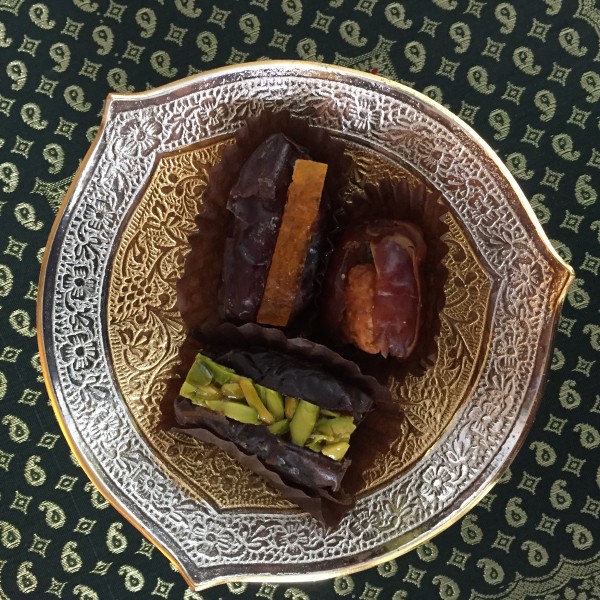 These were the best dates I had ever tasted, filled with candied orange peel, hazelnut, and pistachios.  Again, notice the mat and another stunning dish.  Watch for these mats and plates in future blog posts.
Look what Kristina found in Chile; "Pablo," the chef!  Isn't he adorable?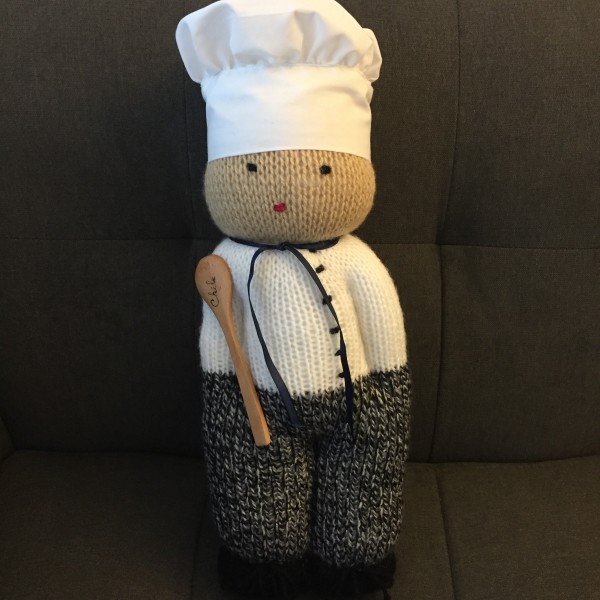 We continued to discuss our agenda for the day and decided that the first stop would be High Tea at the iconic Russian Tea Room.  Kristina had yet to visit there and since one of her favorite things to do is have afternoon tea, we called for reservations.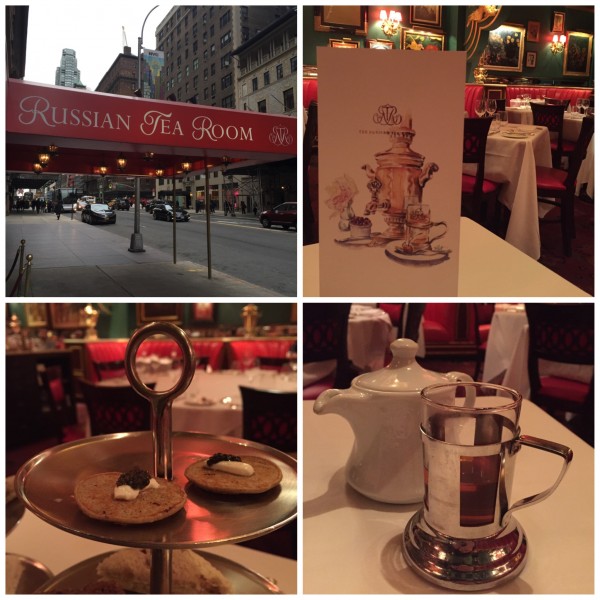 The Russian Tea Room is very ornate with so many things to look at in every corner of the room.  We enjoyed a variety of tea sandwiches and pastries, and of course, tea.
What's New York without seeing a musical or play?  The choices are endless, but what caught our eye was a newly opened play with Jeff Daniels.  Since we both are big fans of his, it was our hands down first pick, even though the subject matter was very heavy and dramatic.  Our Jeff was fabulous.  Just wait… we are betting he is going to win a Tony.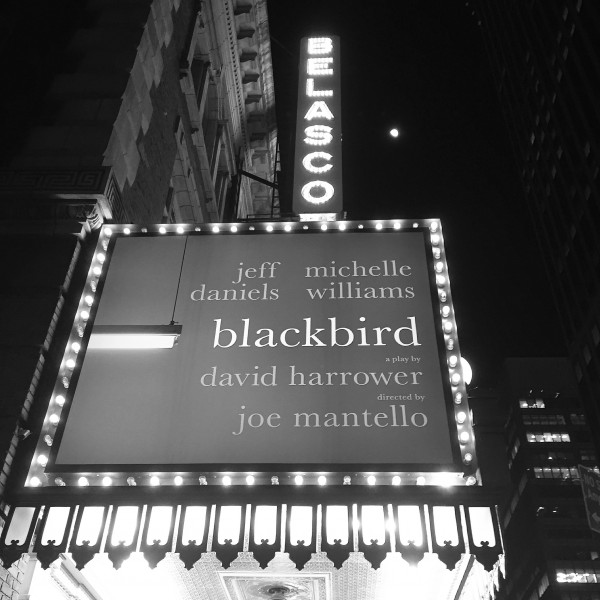 The next day was Saturday and the only full day I had left in New York.  Kristina and I decided it had to be about cookbooks… I mean, what else, right?  There are not many cookbook-only stores left in the entire country but lucky for us, three of them happen to be in Manhattan and one in Brooklyn.  We mapped out our route and were ready to go the next morning.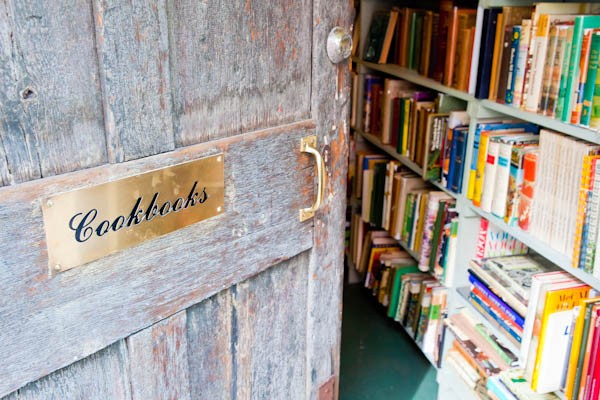 Sorry, this is the only sneak peek you will get for now.  Come back next week and read about all the cookbook stores we visited.  Believe me, they are amazing!  You are in for a treat.  (But in the meantime, don't you just love that door!?  Doesn't it look like it knows a secret, like it's very wise or something?)
Early Sunday morning was time to head home.  I thought so much about life in those days alone in New York, and learned too much about grief and sadness.  I pray so hard every day for my brother and sister-in-law to find some comfort in the difficult days and months ahead of them.  They will always be enveloped by family and friends who love them and who will always remember their Lisa.