A lot has been going on since my last blog a couple weeks ago.  Sometimes it's just life happenings that keep me away from the computer, but it's all good.
First up, a belated Happy Birthday to our Kristina whose birthday was September 10th!  Here she is with her wonderful husband Joe.  It's such a joy to have them, and, of course their baby Eliza only five minutes away.  Kristina and Joe are very involved and loving parents which is evident as Eliza is a very happy, curious, smiling, and full-of-joy toddler.  She lights up a room.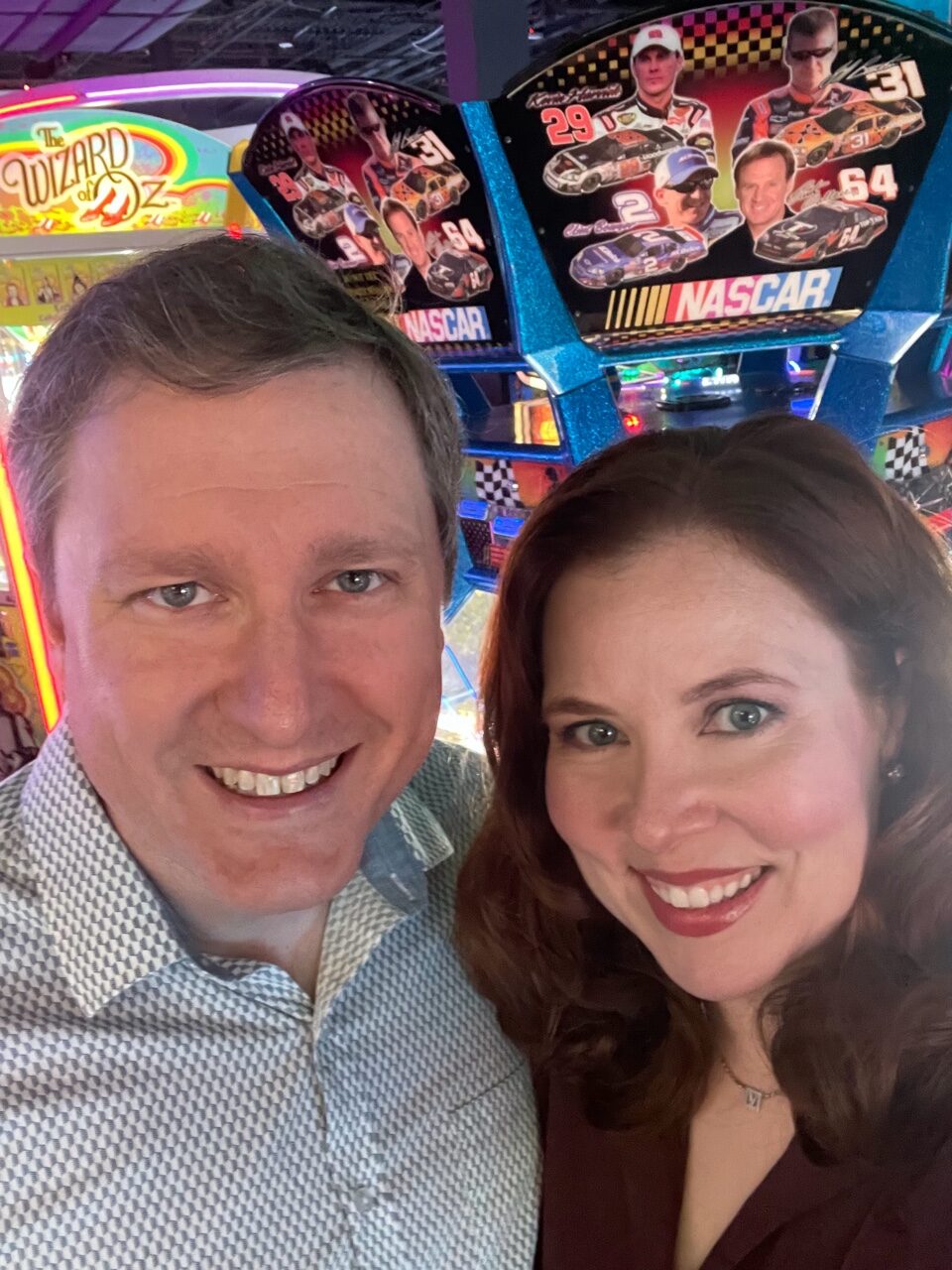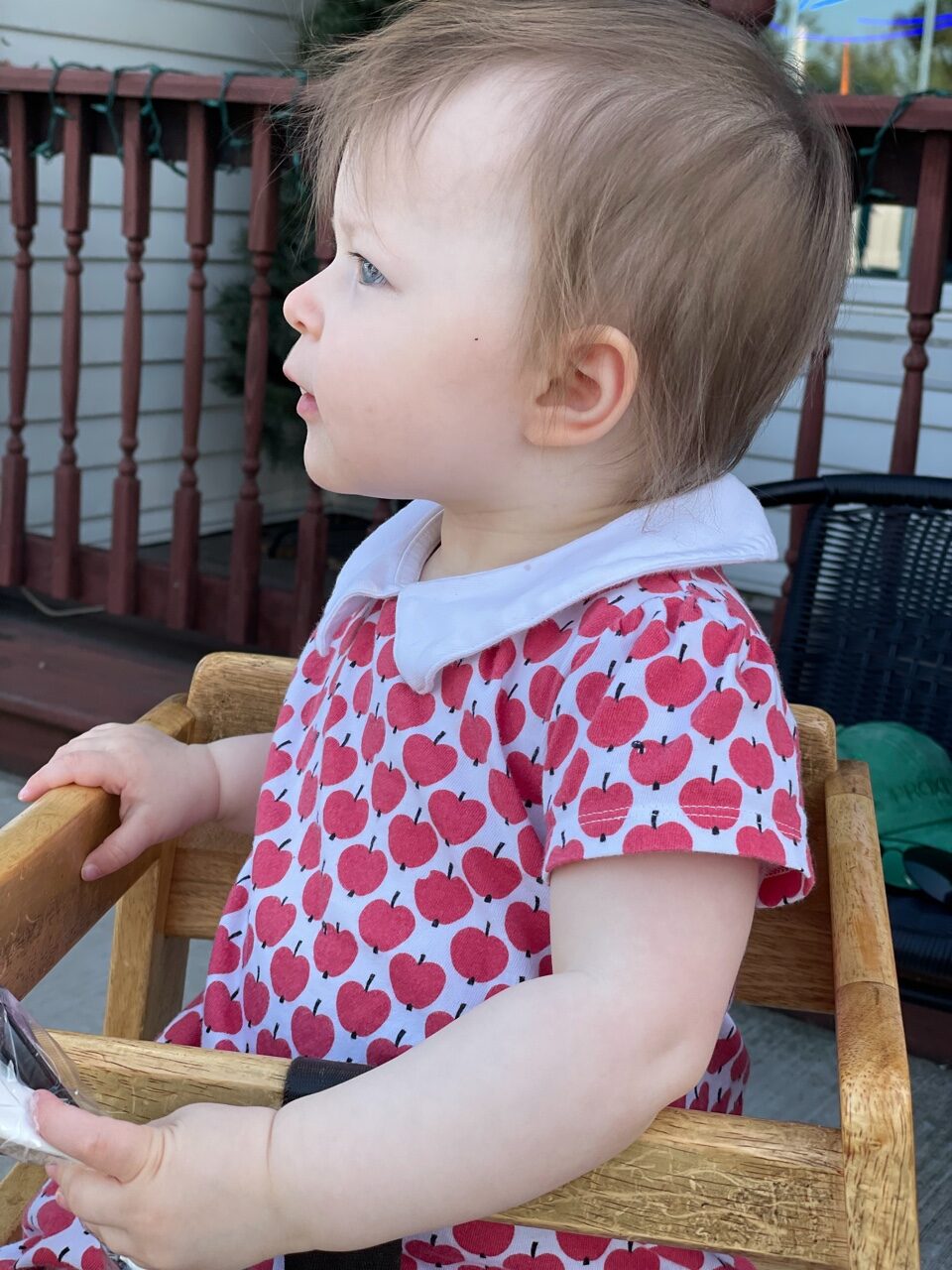 This is Kristina and Joe's sweet baby Eliza.  She is all dressed up in an apple dress when they attended a local Apple Fest.  Eliza already loves adventures and going places.
There is also another new baby on the way!  This is our Kara with her 4th!  The little one hanging onto her is #3, Lyda Belle.  Kara and husband Robert love their big family and are amazing parents.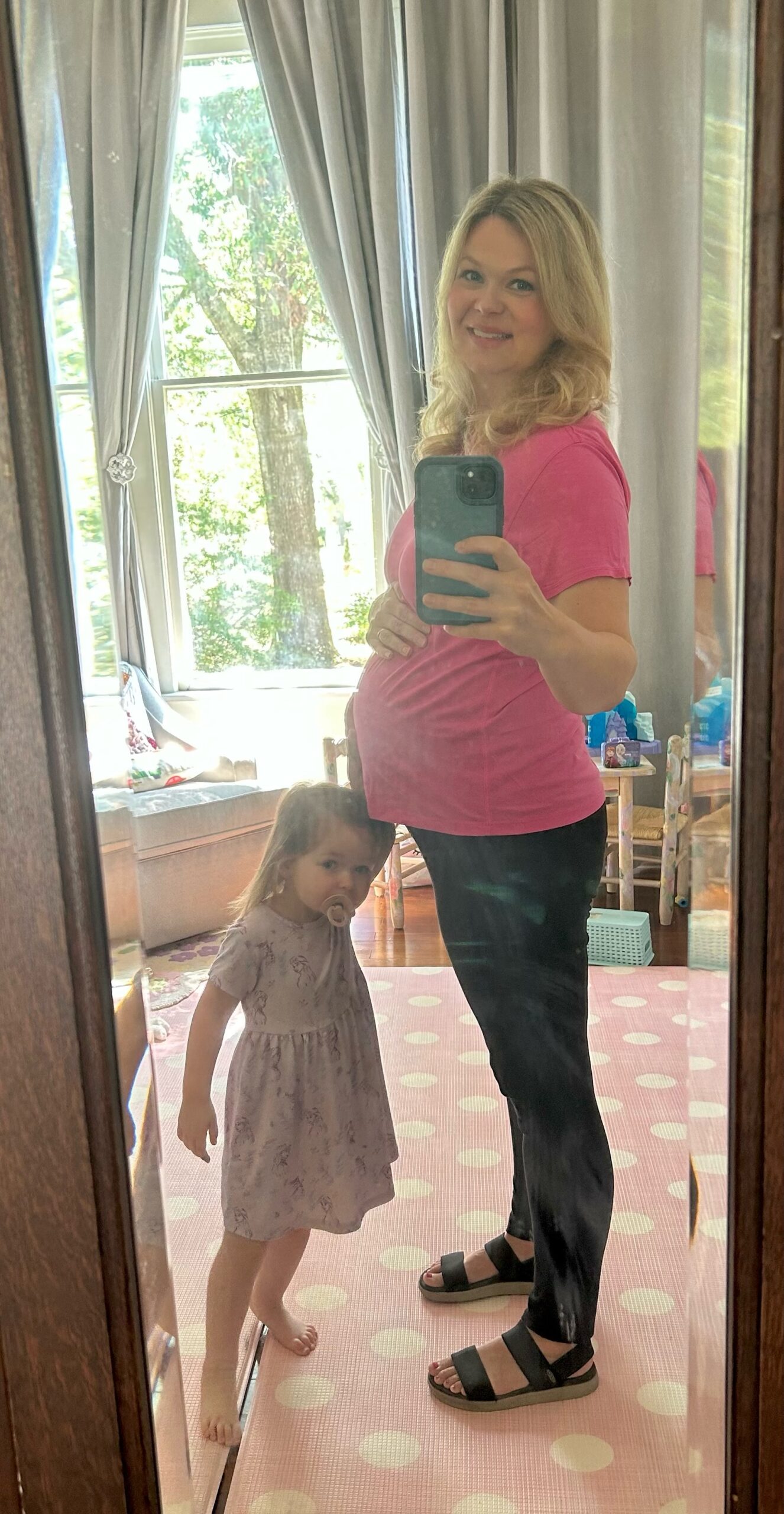 There was even another birthday this month, Kara's dear mother-in-law Dena with a grand party at Antoine's in New Orleans to celebrate.  While there, Kara captured a photo of her oldest, Rose, at a streetcar.  We call this photo "A Streetcar Named Rose."
Daughter #2, Helen, really liked all the New Orleans necklaces!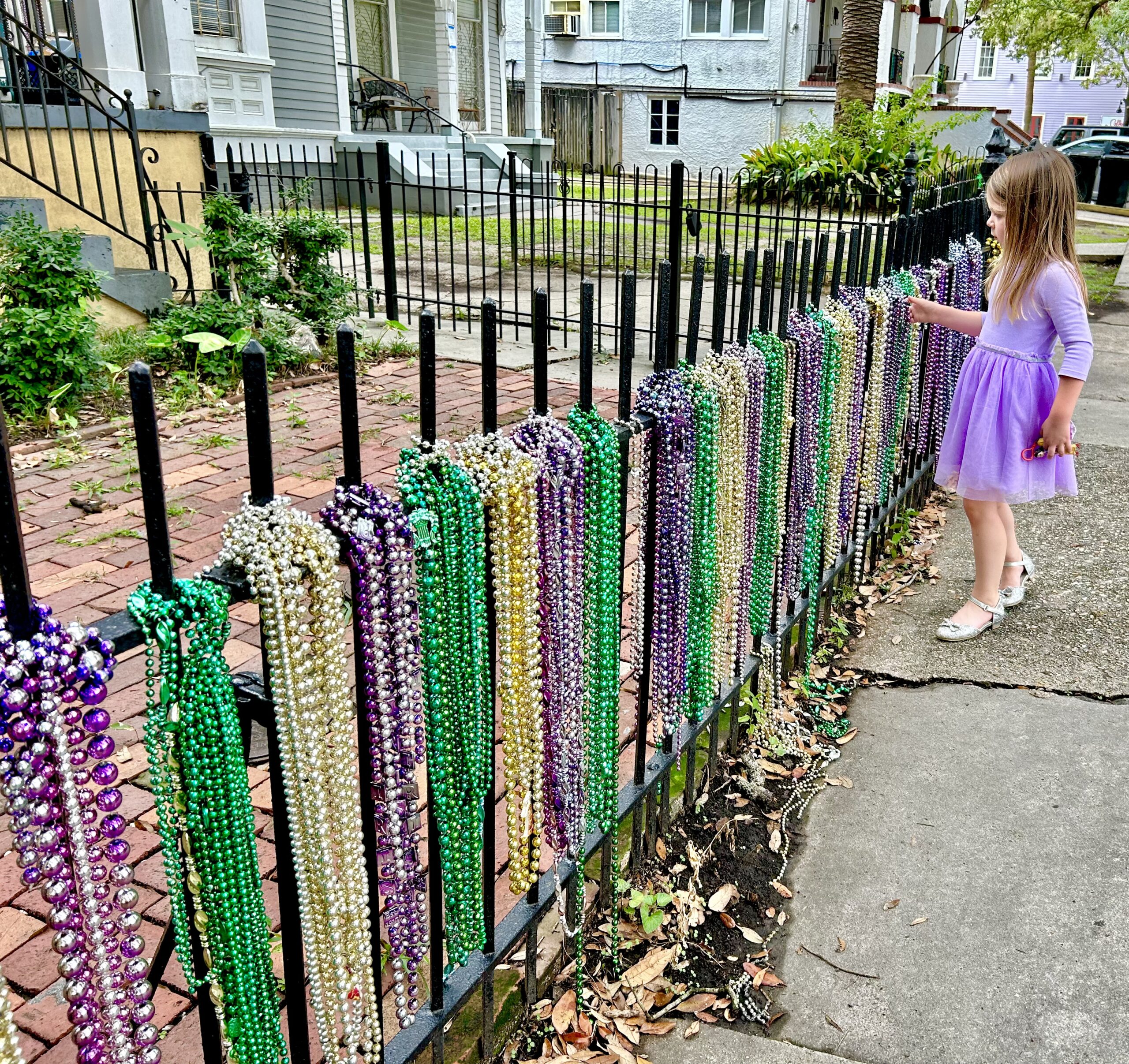 Since it's now pumpkin season, here is Helen with her favorite new pumpkin she named "June."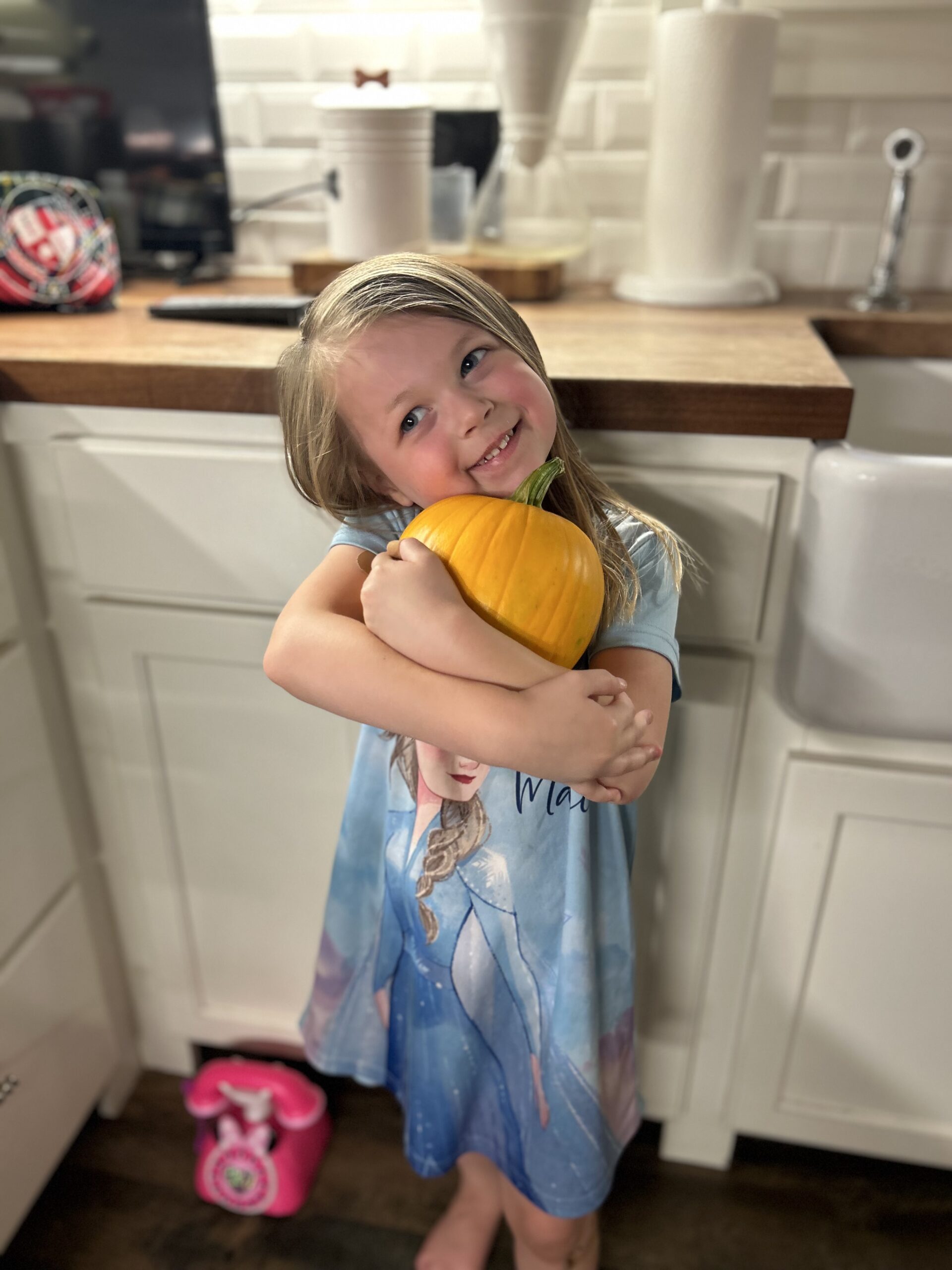 Almost forgot to mention that Rose had her first ever sleepover with her girlfriends!  Do you think they had fun or what?!  Rose is on the far left on the floor with bright pink glasses.  Her best friend Bryce is there somewhere!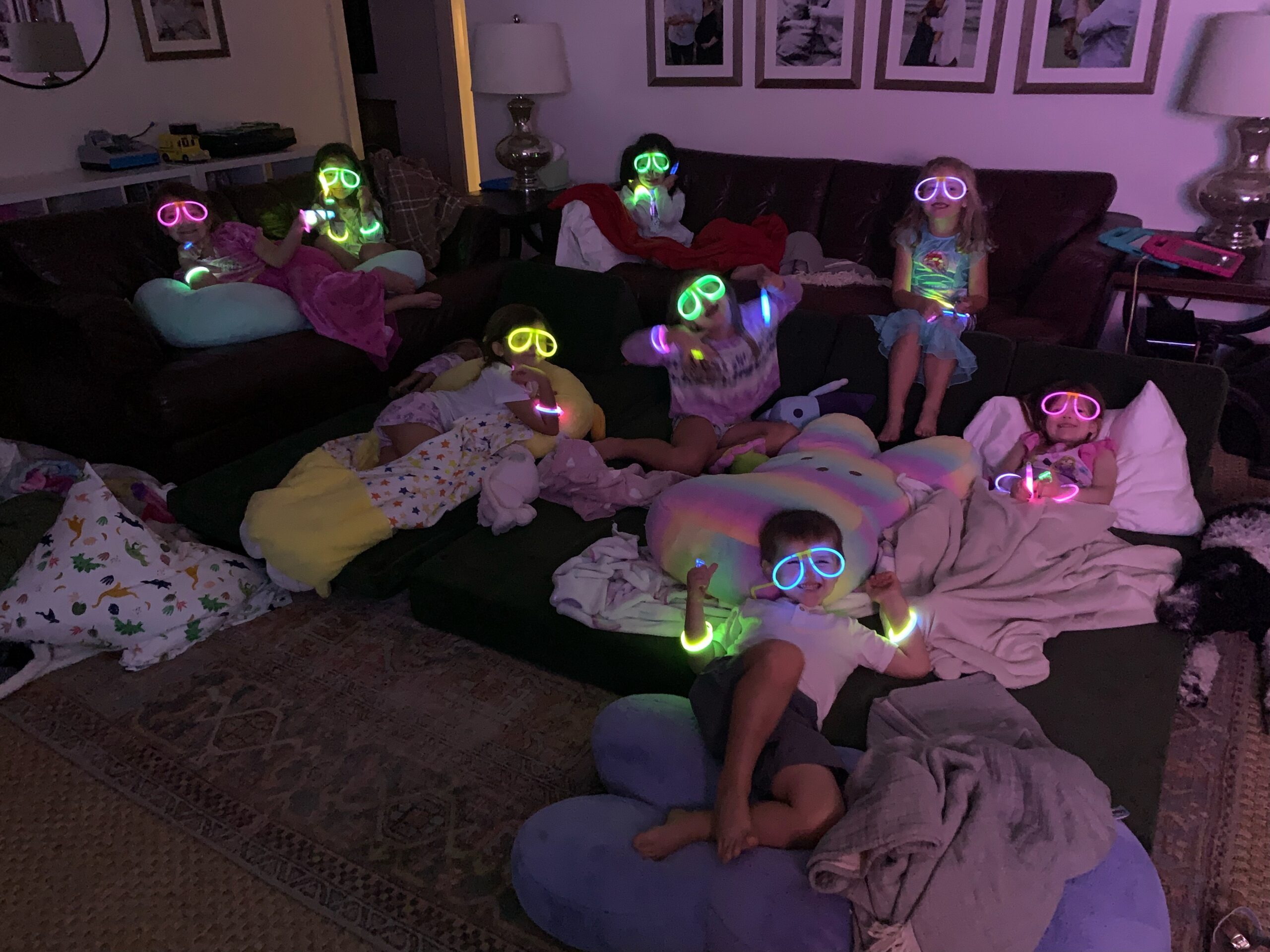 Aren't childhood best friends one of the joys of life?  While Rose had her best friend sleepover, I also had my best childhood friend named Linda visiting here from Nashville for a few days.  We had such a great time chatting and laughing about growing up together.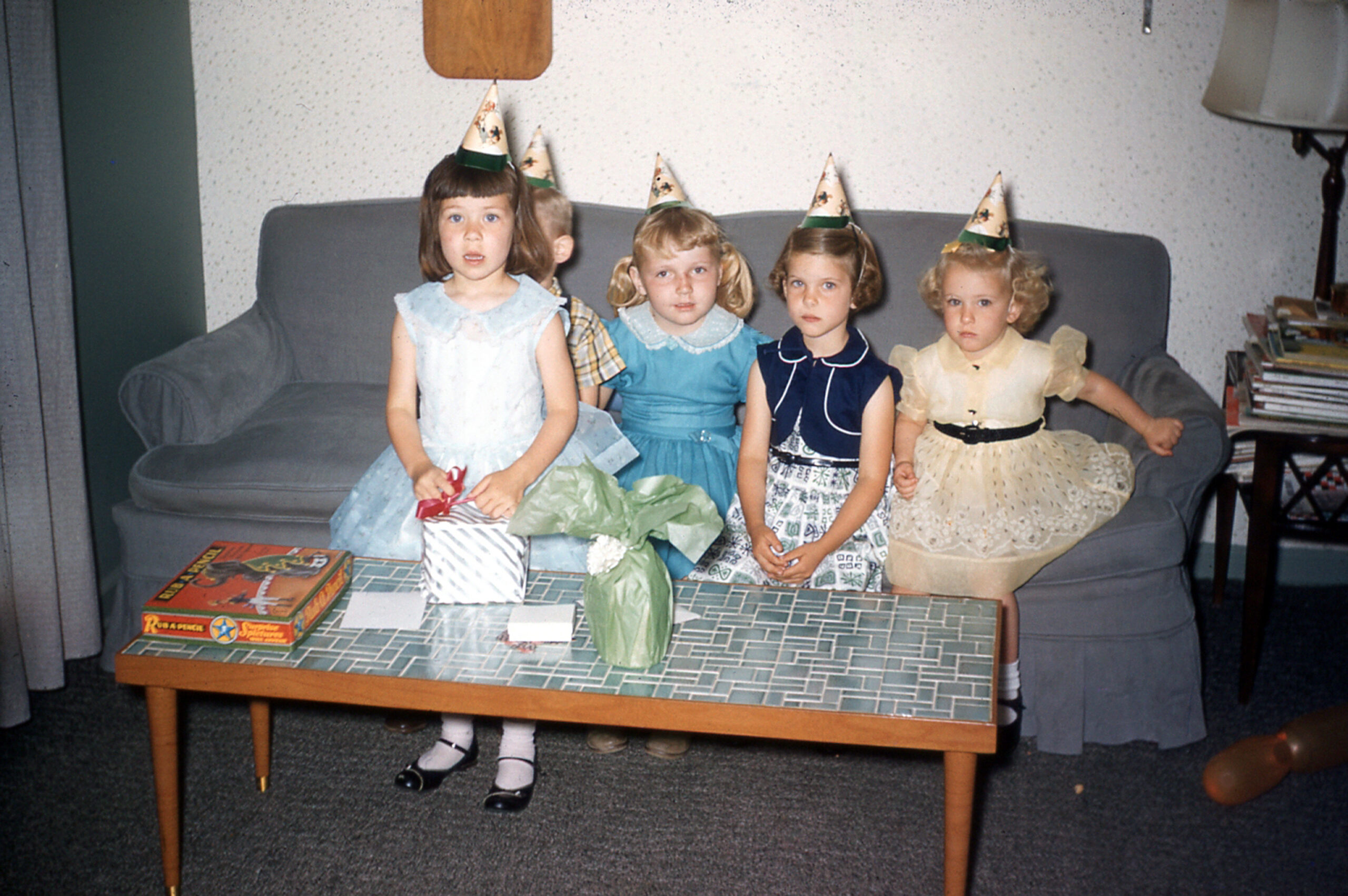 This is my 4th birthday party.  Linda is the one wearing the dark blue little jacket.  Doesn't she look so stylish and sophisticated compared to the other fluffy dresses?  Linda is still beautiful and stylish, and has been a movie and television make-up artist for years.  Her most recent movie is the upcoming Martin Scorsese film, "Killers of the Flower Moon."  She spent three months on the set in Oklahoma with Leonardo DiCaprio, Robert DeNiro, Brendan Fraser, John Lithgow, and others.  It's going to be quite a movie.
Linda is not only talented and beautiful, she's also funny and generous.  When we were growing up in the 1950's, Barbie was new to the toy scene.  We both had the only two kinds of Barbies that were on the market, one with short blonde hair, and the other with dark hair in a ponytail.  Yes, at one time there were only two Barbies.  Did you know it is now estimated that over a billion Barbie dolls have been sold worldwide, and that there are three Barbies sold every second?
So what do you think Linda brought me for a gift??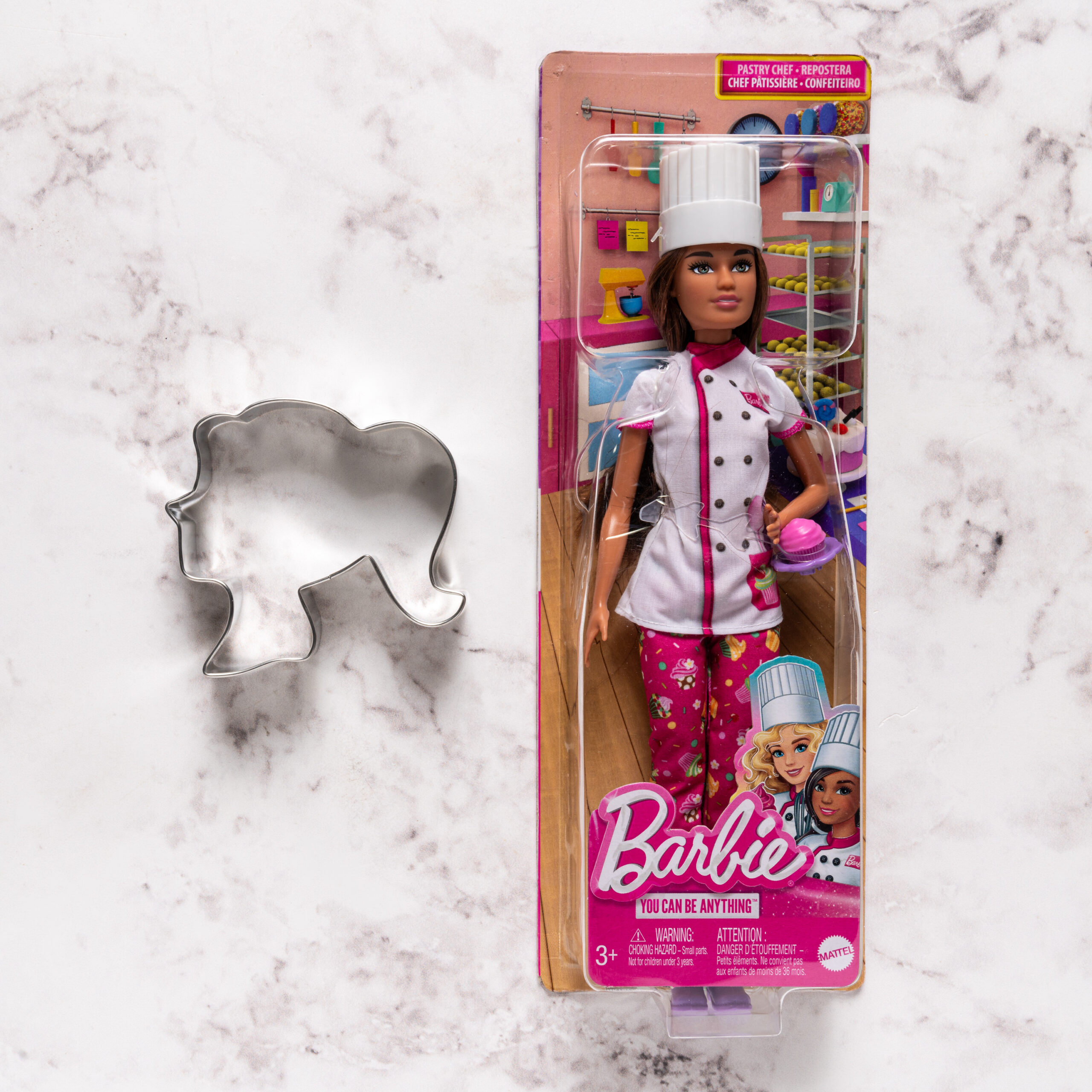 It's Pastry Chef Barbie, because as it says, "You Can Be Anything!"  Apparently, Barbie proves that and even has her own movie.  Who would have guessed?  Oh – and notice the Barbie cookie cutter on the left too.
So this is what I have been up to the past couple weeks, and I don't have a recipe today, but I do have a special food drawing from Rose.  She loves helping Kara in the kitchen and I think between Kara, Kristina, and Grandma, we will teach her how to cook.  In the meantime, she colored this picture that she says is her blueberry muffin shop that she named "Happy Fun."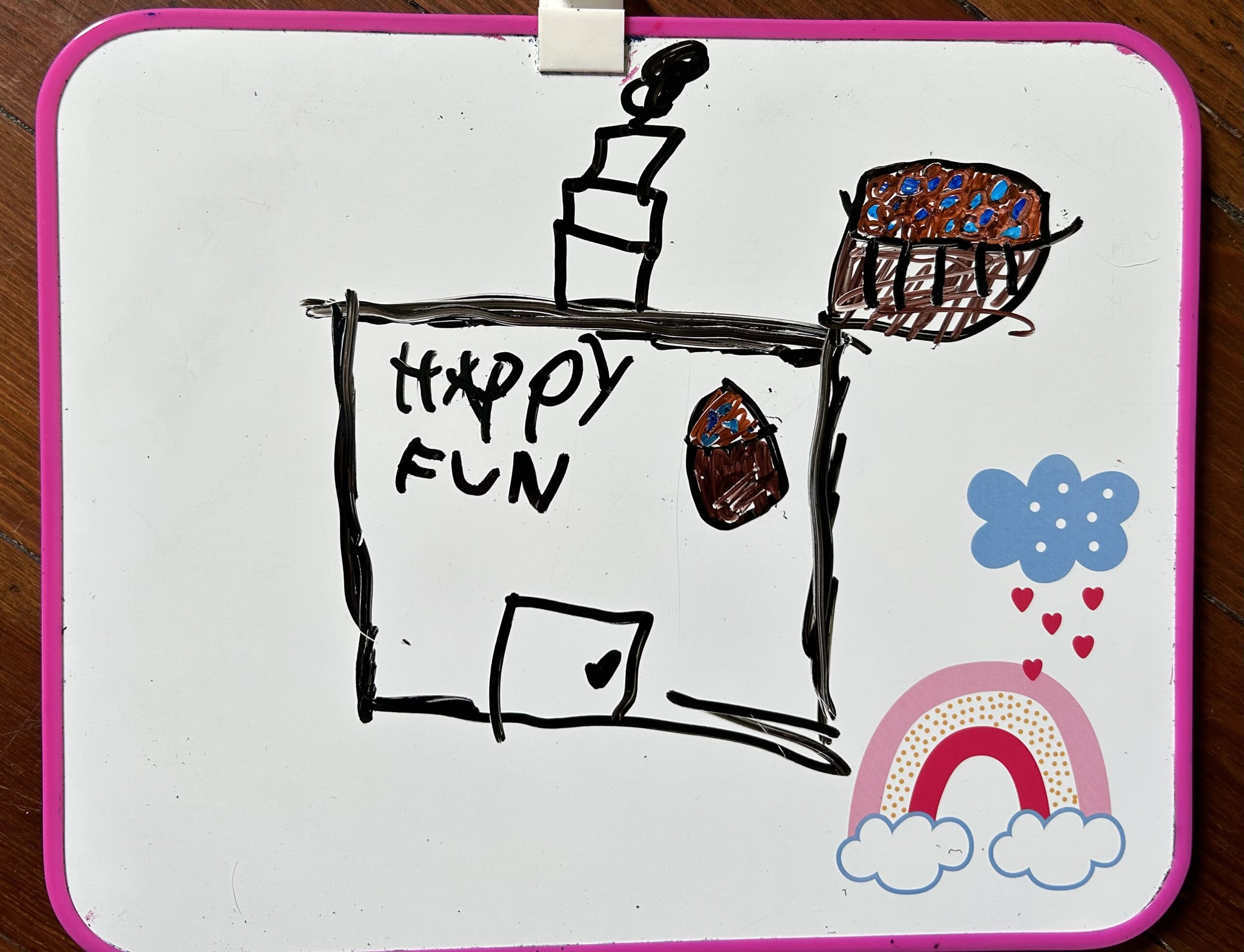 Looking forward to baking in "Happy Fun" with my grandchildren.