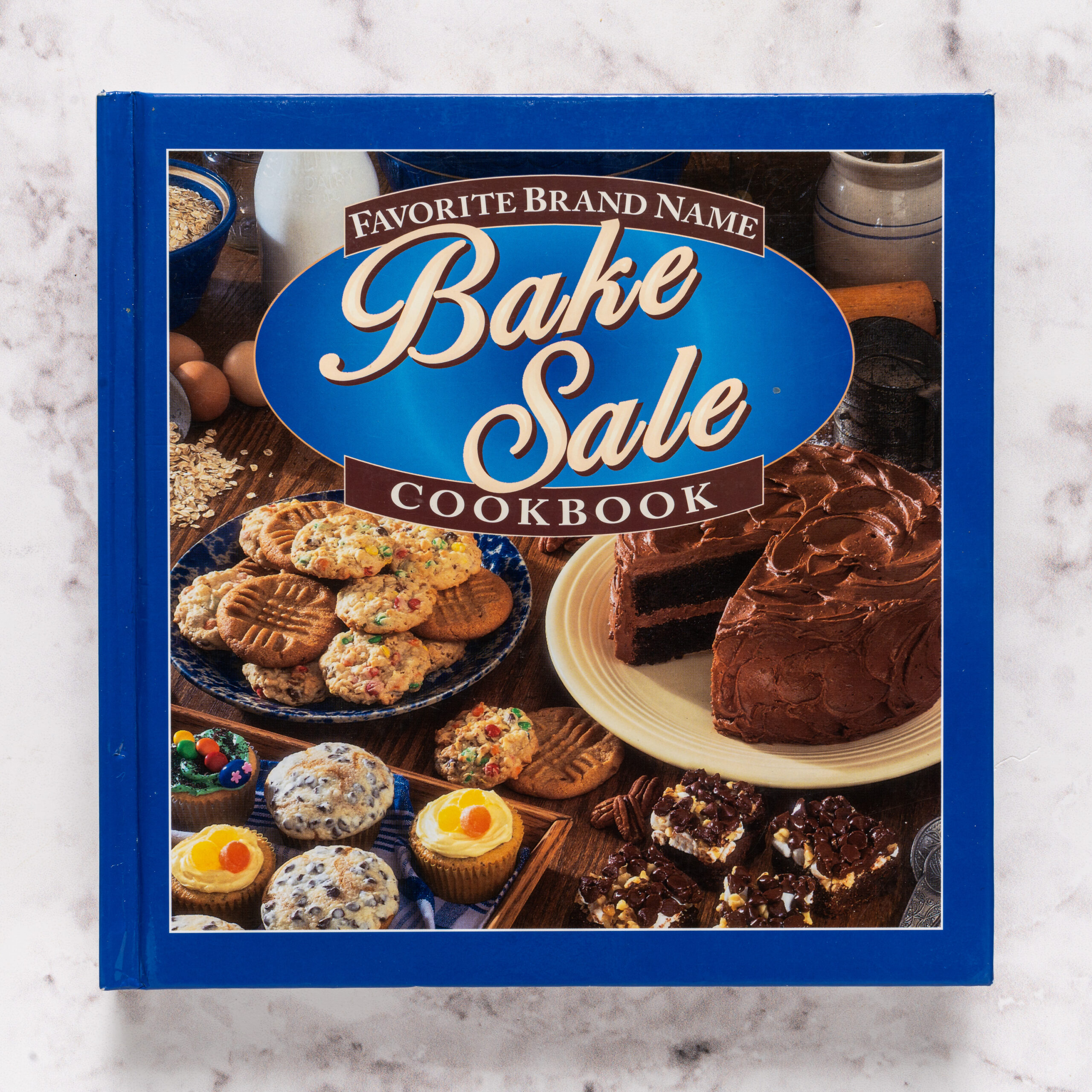 School is back in session, along with more community, church, and youth sport events, all which sometimes have bake sales to raise funds for a good cause.  This cookbook is perfect for bake sales as most recipes make larger amounts to sell.  The book even has suggestions for packaging items to make them more appealing.
Since the book title indicates it uses favorite brand names, like Nestlé's, Hershey's, popular cake and brownie mix brands, Smucker's jams, Carnation milks, and more, you know all the recipes have been tested in their professional kitchens which I have found makes them more reliable and consistent, and not randomly found online and unknown if they have been tested.  Many recipes are also all from scratch and don't use mixes at all.
The chapters are divided by bar cookies, brownies, cupcakes, muffins, cakes, quick breads, coffee cakes, and pies, all perfect for bake sales.  Since fall is upon us and pumpkin items are starting to pop up everywhere this time of year, I decided to make the "Harvest Pumpkin Cookies," a soft cookie filled with seasonal spices, pecans, and canned pumpkin.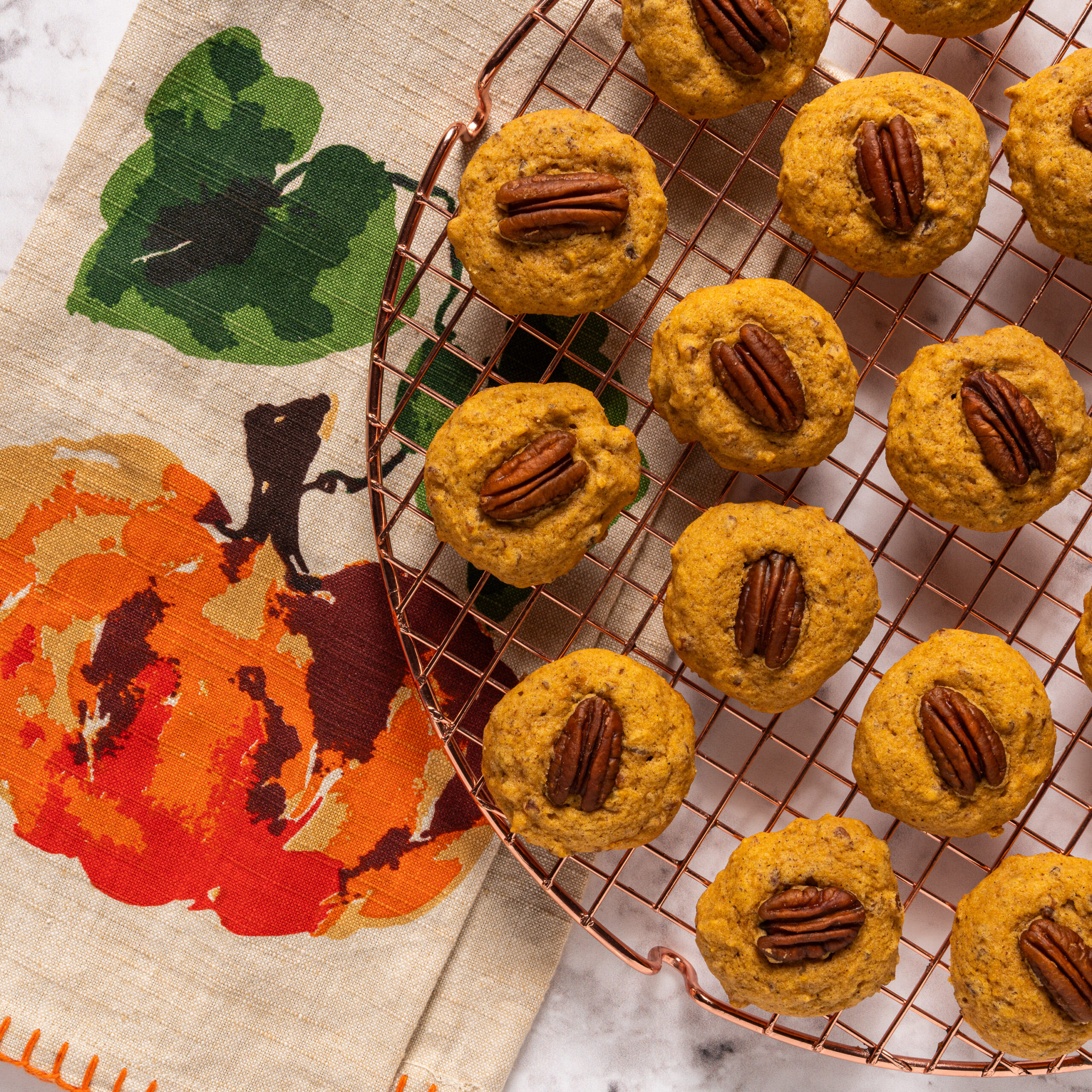 My granddaughter Eliza went crazy for these as they are nice and soft so she can chew them with all her new teeth coming in, plus she loves anything with cinnamon.  I just remove the whole pecan on top for her and cut the cookie into smaller pieces.  They look pretty darn cute too!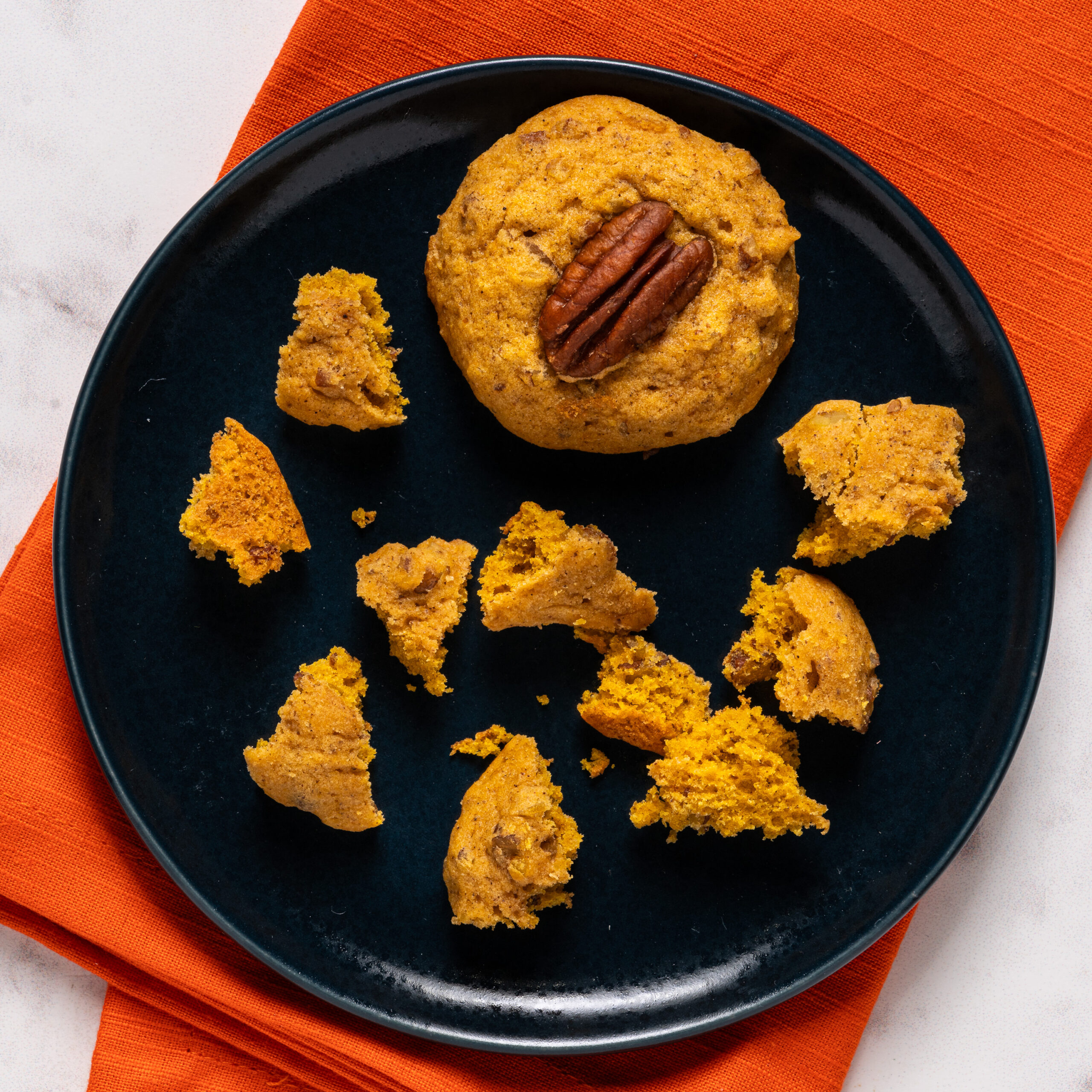 Speaking of Eliza, pumpkins, and things pretty darn cute, here are some photos of Eliza at a pumpkin patch in Wisconsin.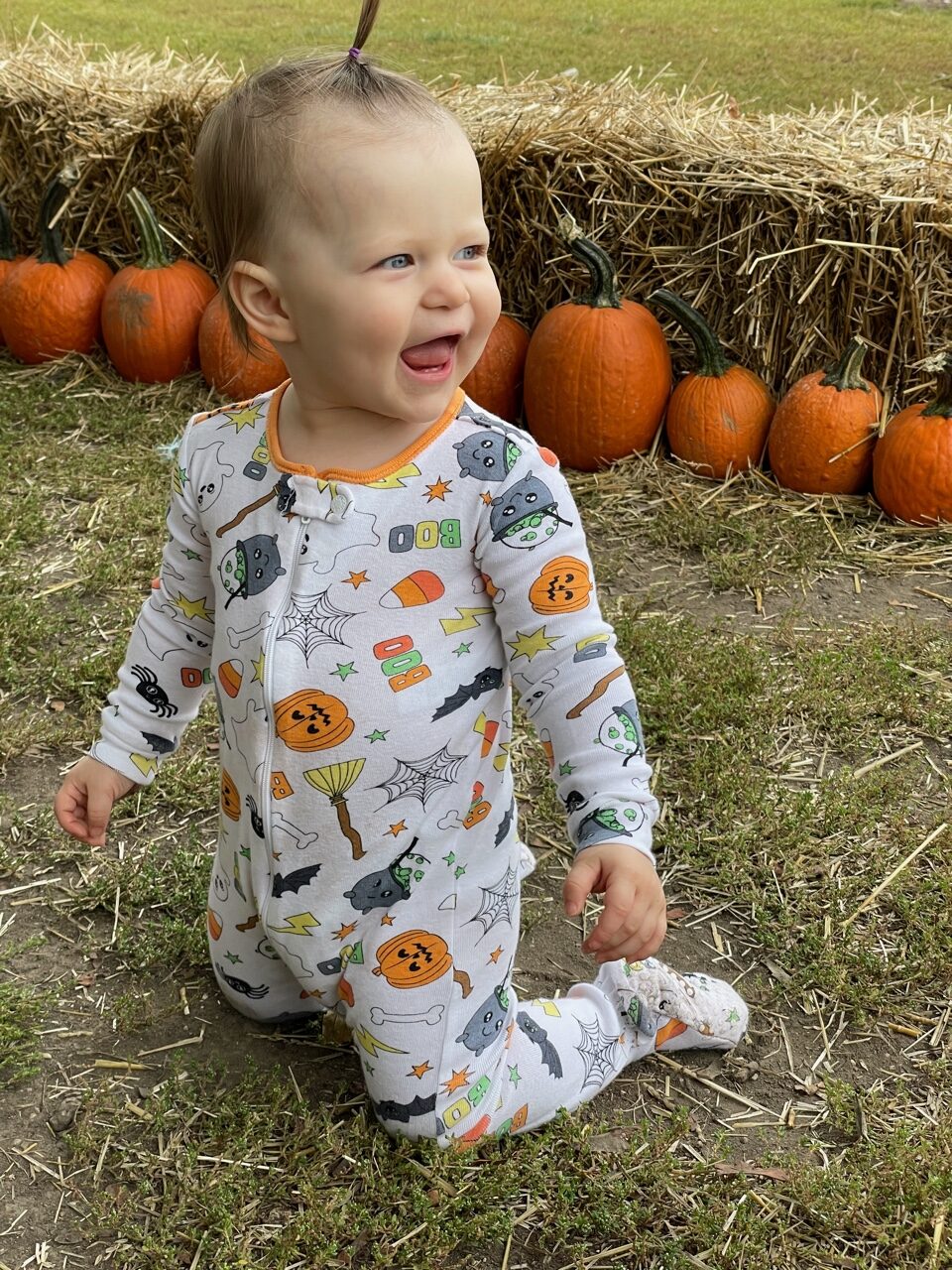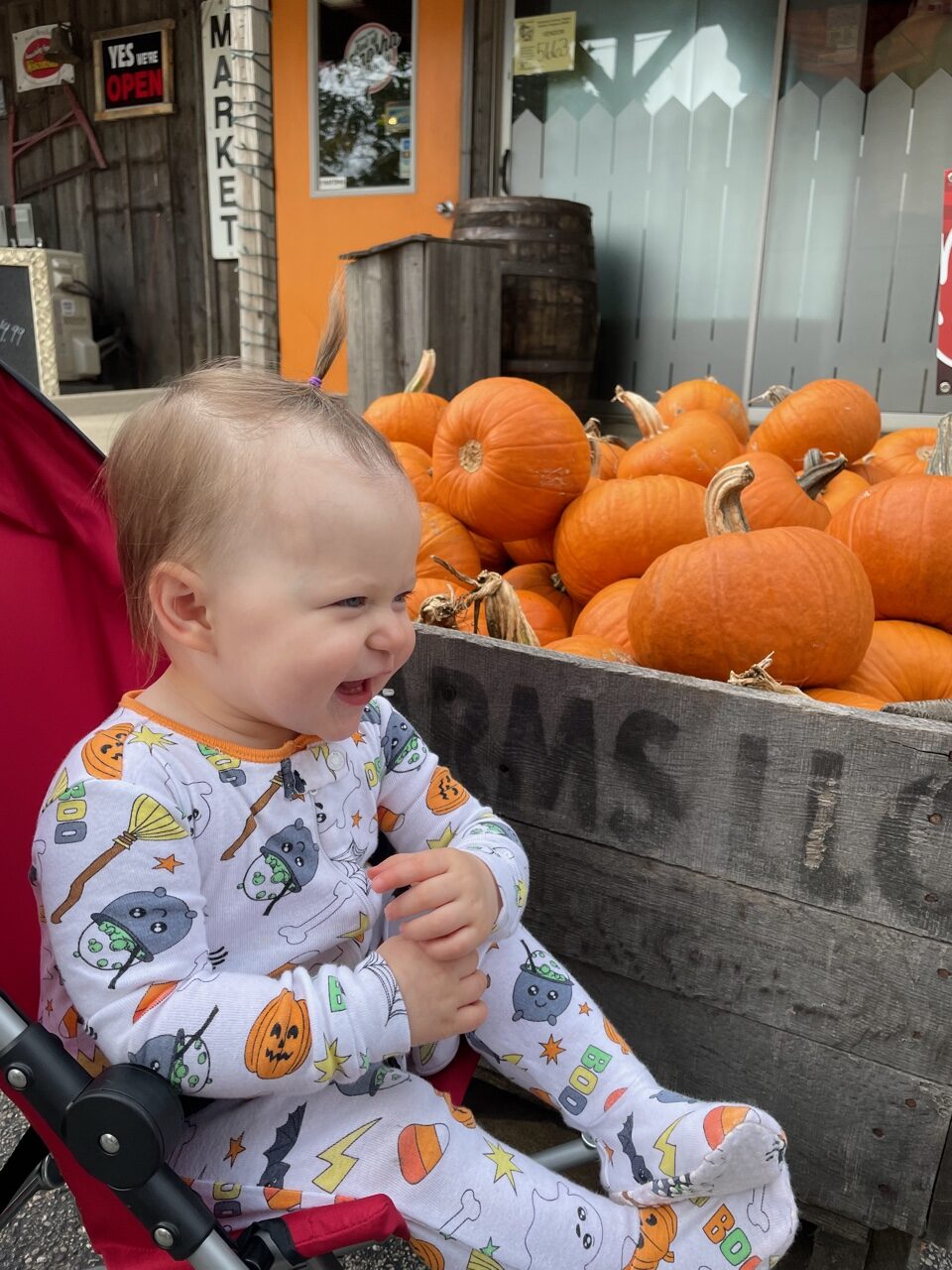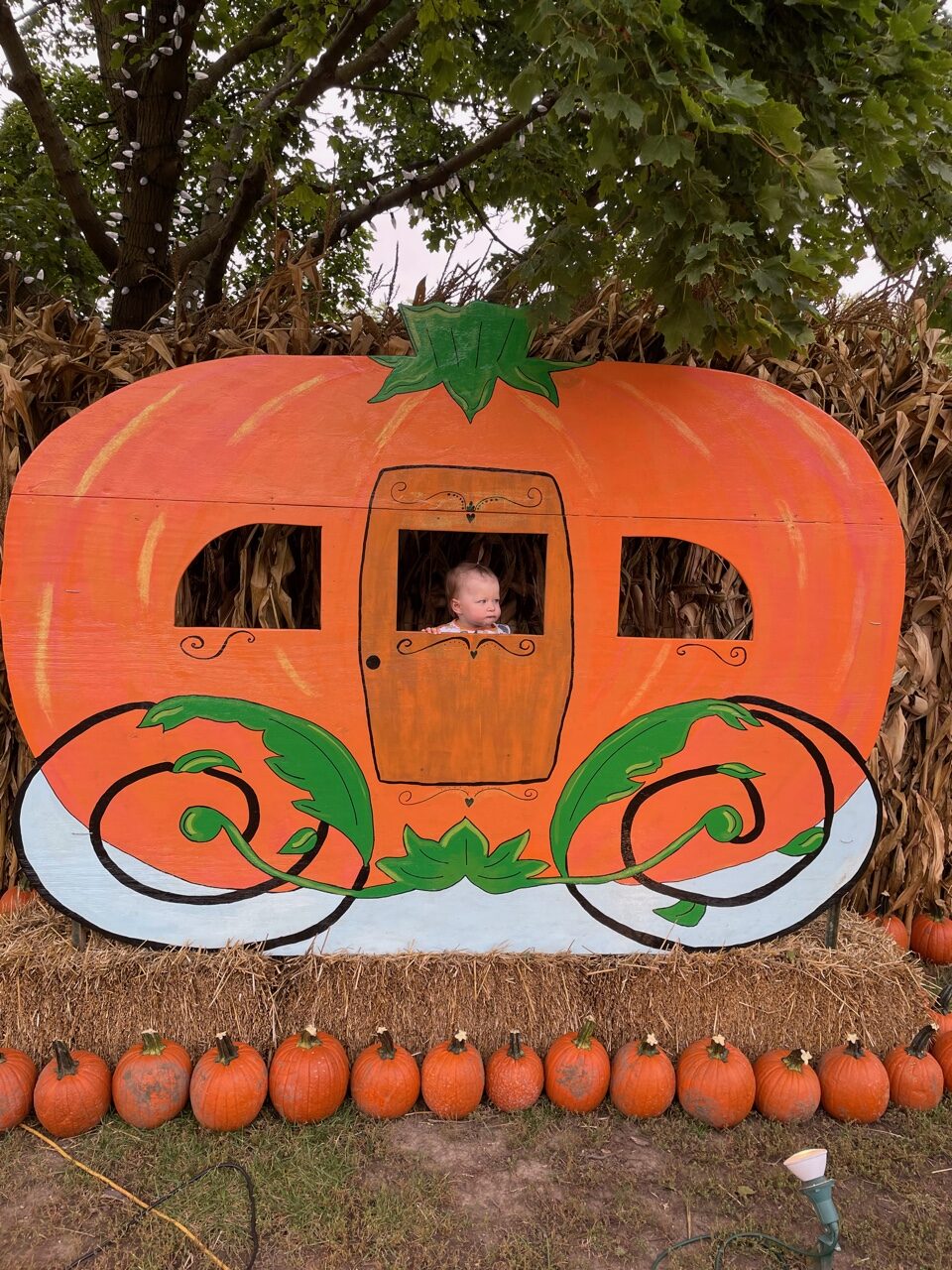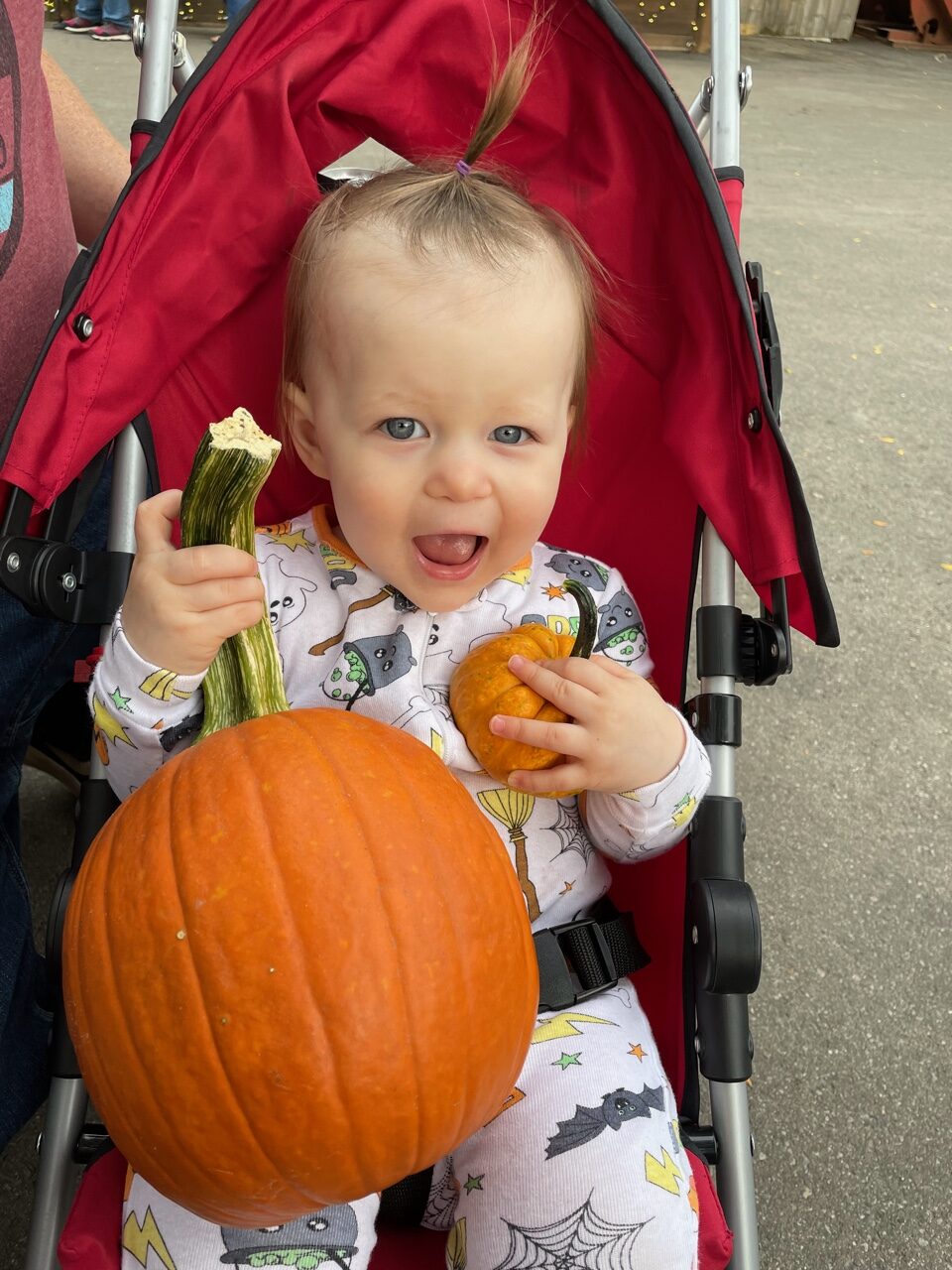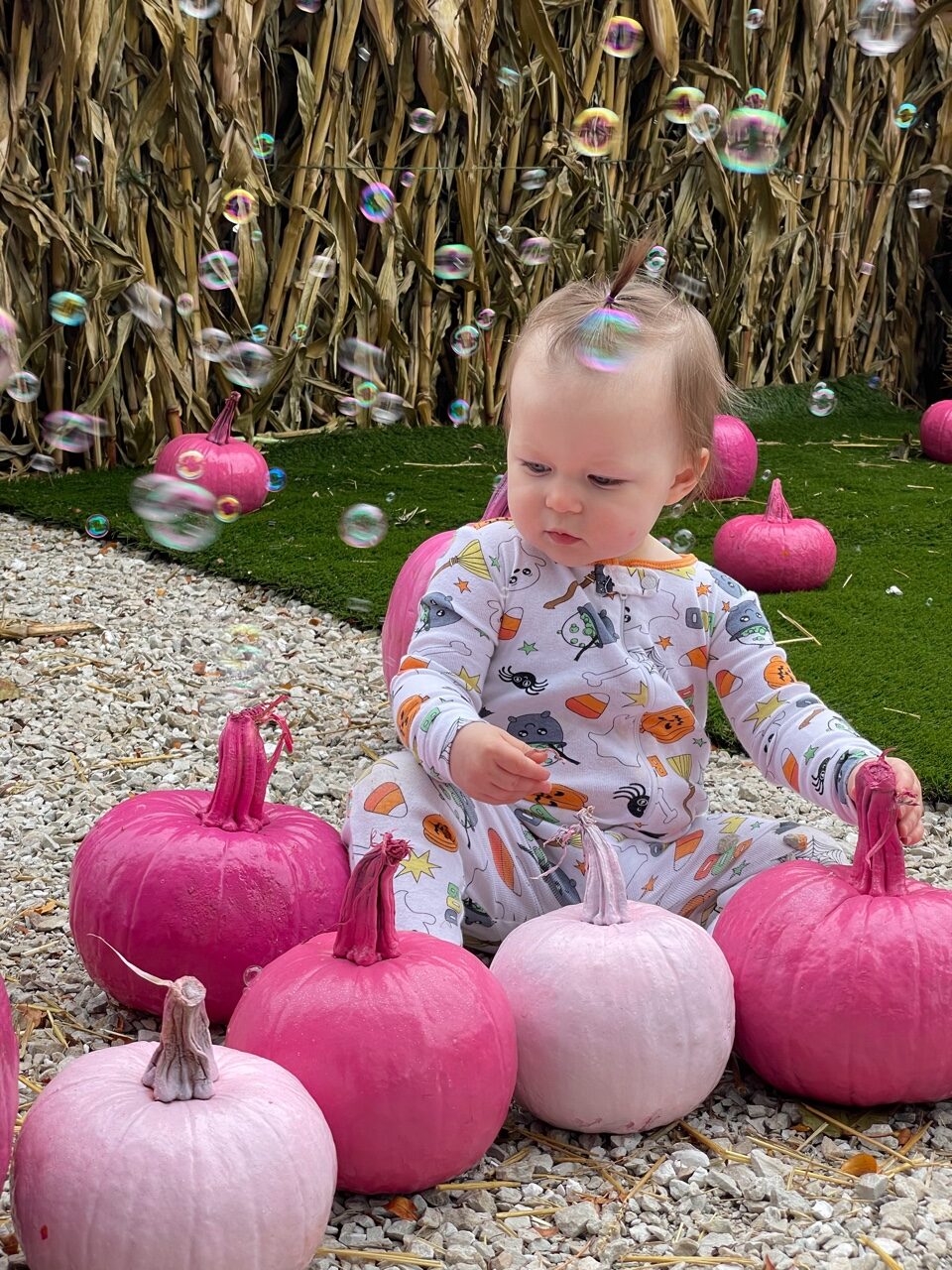 Harvest Pumpkin Cookies
Author:
Favorite Brand Name Bake Sale Cookbook
Ingredients
2 cups all-purpose flour
1 teaspoon baking powder
1 teaspoon ground cinnamon
½ teaspoon baking soda
½ teaspoon salt
½ teaspoon ground allspice
1 cup unsalted stick butter, softened
1 cup granulated white sugar
1 cup canned pure pumpkin (not pumpkin pie mix)
1 large egg
1 teaspoon vanilla
1 cup chopped pecans
1 cup dried cranberries (optional)
Pecan halves for topping cookies (about 45 or more)
Instructions
Preheat oven to 375 degrees F. Place flour, baking powder, cinnamon, baking soda, salt, and allspice in a medium bowl; stir to combine and set aside.
Beat butter and sugar in large bowl of electric mixer at medium speed until light and fluffy. Beat in pumpkin, egg, and vanilla. Gradually add flour mixture and beat at low speed until well-blended. Stir in chopped pecans, and cranberries if using.
Drop by heaping Tablespoonfuls of dough, or use a small cookie scoop, 2-inches apart on ungreased cookie sheets. Don't use too much dough or the cookies will spread too much. Press one pecan half into the center of each cookie. Bake for 8-9 minutes or until golden brown around the edges.
Let the cookies stand on the baking sheet for 1 minute before removing to a wire rack to cool completely. Makes approximately 3-1/2 dozen cookies.
Thank you, Margaret from Tennessee for this cookbook!  Margaret has been so kind to me over the years sending boxes of cookbooks for The Culinary Cellar.