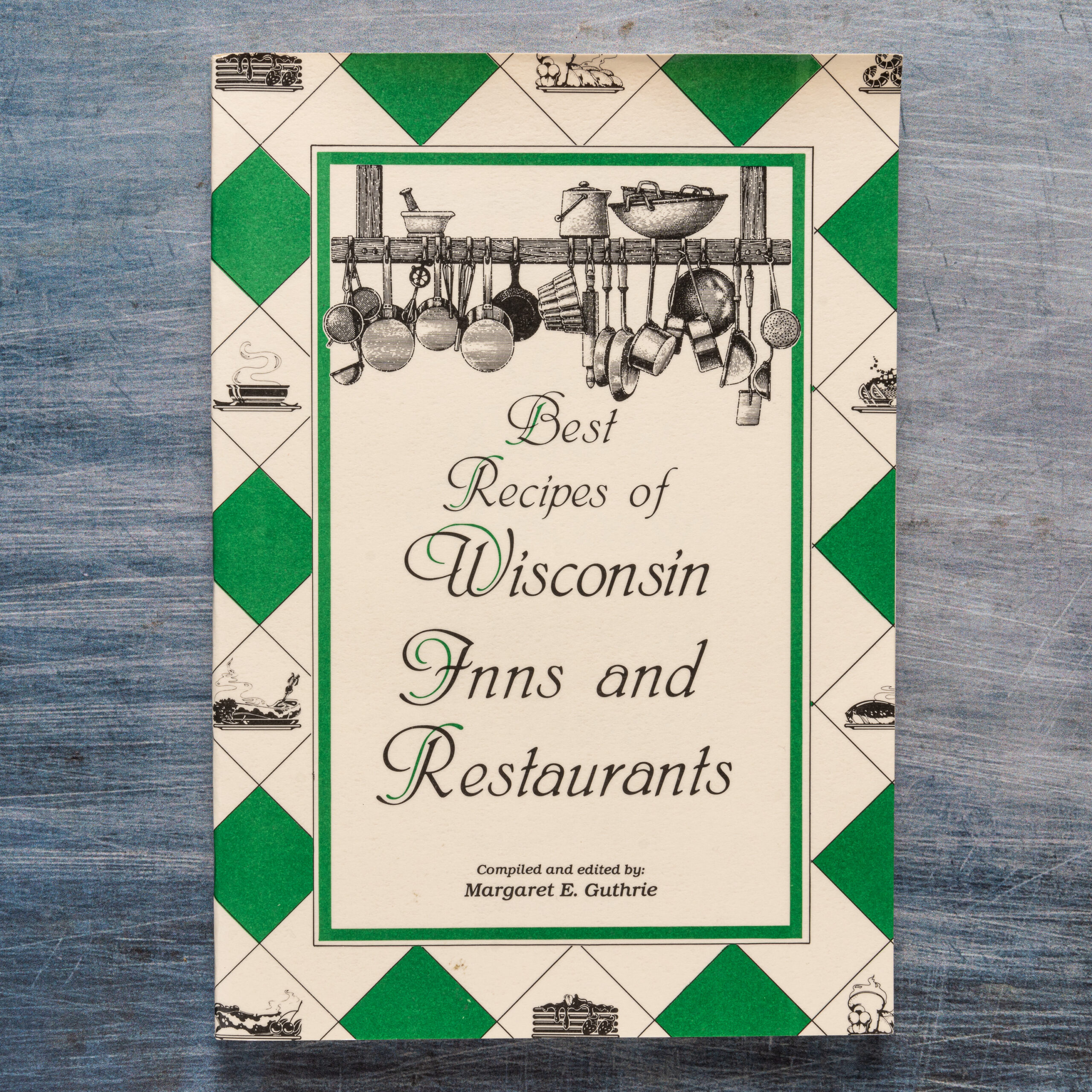 When people think of Wisconsin food the first items that many think of is beer, brats, and cheese.  Not that those aren't wonderful but there is so much more.  This cookbook with recipes from inns and restaurants across the state will make you want to take your next road trip to Wisconsin.
Since I live right near the Wisconsin border and it's only a 45-minute drive to the exciting culinary destination of Milwaukee, I have been happy to taste what Wisconsin has to offer.  Besides the aforementioned amazing beers, brats, and cheeses, other popular Wisconsin foods include Kringle which is also the official state pastry, frozen custard, cheese curds, Brandy Old Fashioned Cocktails (especially at Supper Clubs), fish fries of walleye and perch, cream puffs, cranberries, cherries, morel mushrooms, Sprecher Root Beer, butter burgers, game cooking (lots of hunters in Wisconsin!), wild rice, Booyah Stew, Morning Buns, and pie!  So much pie that whole cookbooks could be about nothing but Wisconsin pies.  In fact, I selected a pie from the cookbook to make – A Swedish Apple Pie.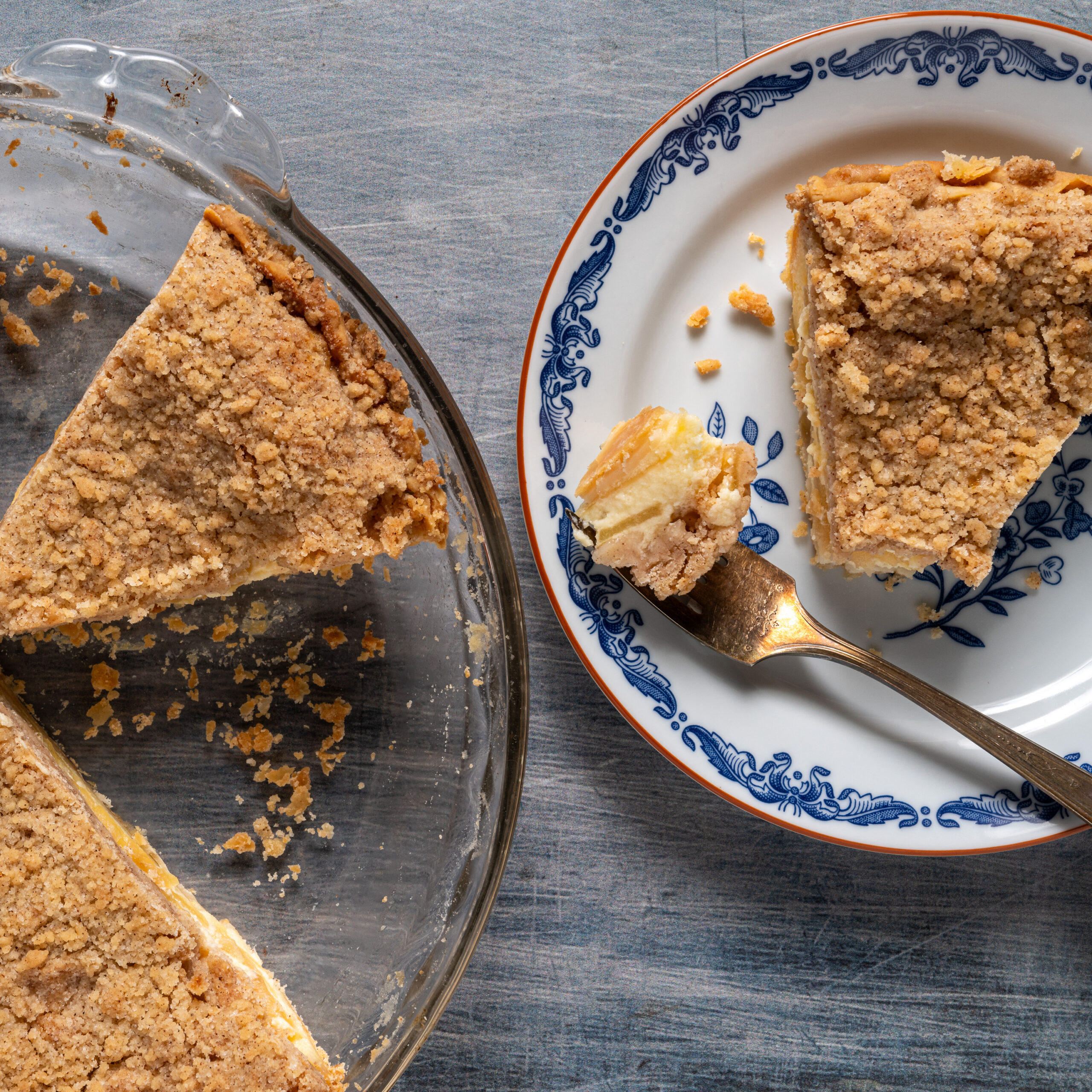 I thought my prize-winning recipe for apple pie was our family favorite, but this one is equally fabulous.  This one has a sour cream filling and a crumb topping which my daughter Kristina described as "Dutch Apple Pie meets a Danish cream filling."  You can see the lovely creamy layer in the fork.  It's good slightly warm or even cold.  We all went nuts for it.  It's a keeper for always!
Some of the other great-sounding recipes in the cookbook include Poppy Seed-Marzipan Cake, Wild Plum Chess Pie, Raspberry Kuchen, Wiener Schnitzel, German Pancakes, and Smoked Trout Puffs.  There are so many more with German and Swedish influences.  This is a wonderful cookbook and interesting stories to read about the restaurants and inns.
One more thing to mention that is not food-related is the Green Bay Packers.  My Wisconsin born and raised son-in-law Joe would be sad if I didn't mention his favorite team.  He even dresses up daughter Eliza in Packer clothes on game days while he munches on cheese curds and enjoys a New Glarus Beer which is available only in Wisconsin.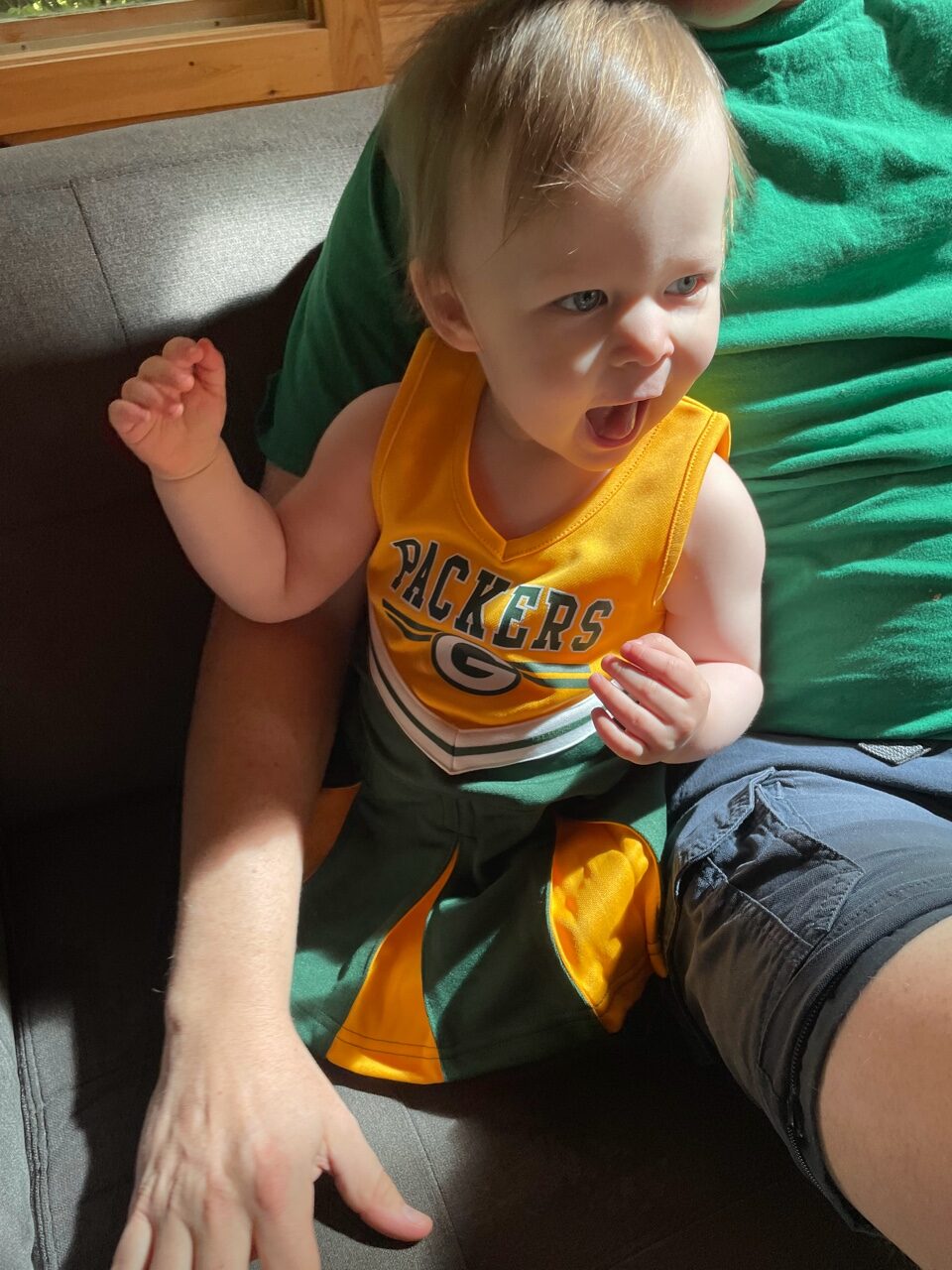 Swedish Apple Pie
Author:
Best Recipes of Wisconsin Inns and Restaurants
Ingredients
For Pie:
Your favorite single pie crust recipe (or can use a frozen or refrigerated crust)
4 cups peeled, sliced apples
2-1/2 Tablespoons all-purpose flour
1 cup sour cream (not reduced fat or fat free)
1 egg, beaten
½ teaspoon vanilla extract
⅛ teaspoon table salt
¾ cup granulated white sugar
1 Tablespoon fresh lemon juice
1 teaspoon grated lemon zest
For Topping:
1 cup all-purpose flour
1 stick (8 Tablespoons) cold unsalted butter, cut into small pieces
1 teaspoon ground cinnamon
½ cup granulated white sugar
Instructions
For Pie: Heat oven to 350 degrees. Line a 9-inch pie plate with pie crust and flute edges. Place prepared apples in crust and spread out evenly; set aside. Mix flour, sour cream, egg, vanilla, salt, sugar, lemon juice, and zest in a medium mixing bowl and stir until smooth. Pour evenly over apples.
For Topping: Combine all the topping ingredients in a food processor or mixing bowl. If using a food processor, pulse until mixture is crumbly. If in a bowl, cut ingredients with a pastry blender until crumbly, or use your hands. Sprinkle evenly over top of pie.
Bake for 1 hour, 5 minutes until golden and little bubbles appear on the sides. Let cool on a wire rack. Pie can be served slightly warm, room temperature, or chilled after it has cooled. If desired, serve with a scoop of vanilla ice cream or whipped cream.
Note: Cover and refrigerate any leftovers. The recipe can easily be doubled to make 2 pies.