What could be better than an evening at Michelin-starred restaurant Acadia in Chicago with hosts from the Cuisinart company and table mates being cookbook authors and magazine editors?  Talk about lively conversation!  Sometimes I have to pinch myself that I am able to attend these amazing events.  My daughter Kristina and I had another one of our food adventures doing just that, during the weekend of the Home and Housewares Show in Chicago last month.  I love Cuisinart products and my kitchen is filled with everything from their ice cream maker to a hand blender.  It's always nice to meet the people behind the products, and I can tell you that they are even more fabulous than their products.  Yes, I mean you Rachel and Dan!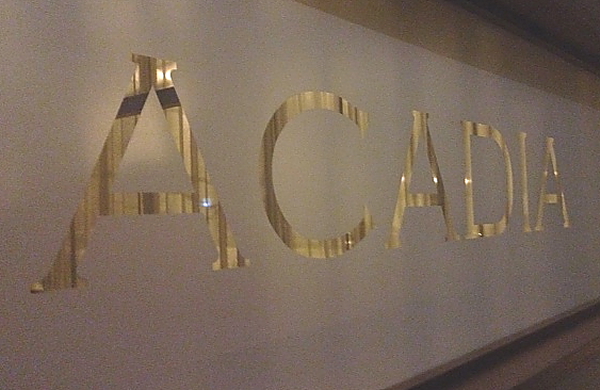 Acadia is a nondescript looking restaurant on the outside and a little hard to find, but once you walk through the door, it's a whole new world.  The aroma is intoxicating and the atmosphere comfortable.  The restaurant was awarded a well-deserved Michelin star which is on display.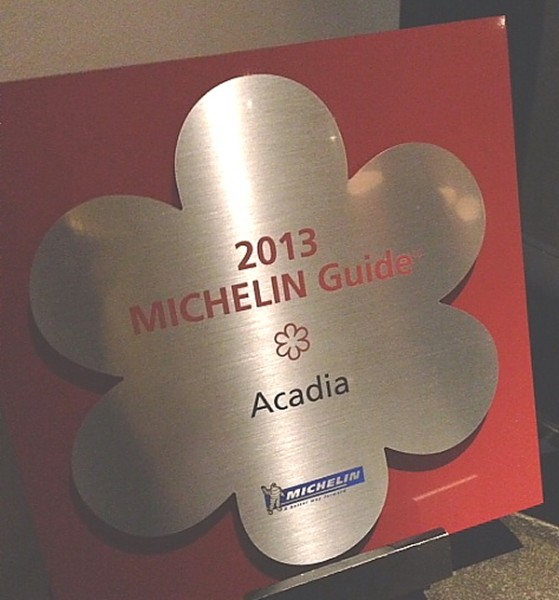 Kristina and I were escorted to the private dining room, which was simple and inviting.  We were the first to arrive, but before we even sat down, the waiters appeared with water and the wine list.   We could hear  soft voices and laughter in the other areas of the restaurant.  We already felt ready for a relaxing and enjoyable evening.  Shortly after, others guests appeared, many stating that they, too, had a hard time finding the restaurant.  It was a small intimate group, but once conversations began and the food and wine flowed, it was a party!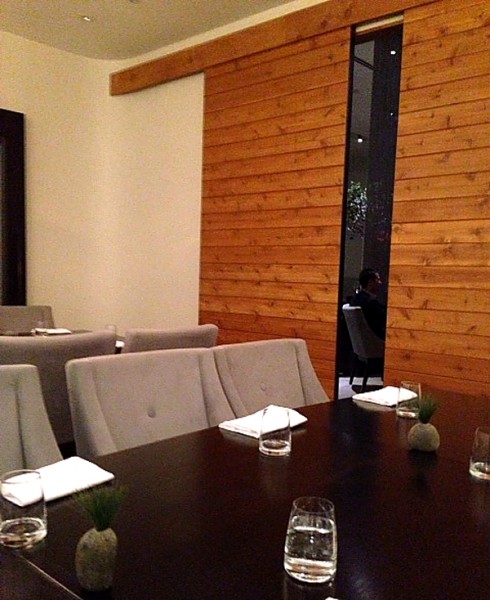 For the first course, we had three choices: house-cured salmon, ravioli, or foie gras torchon.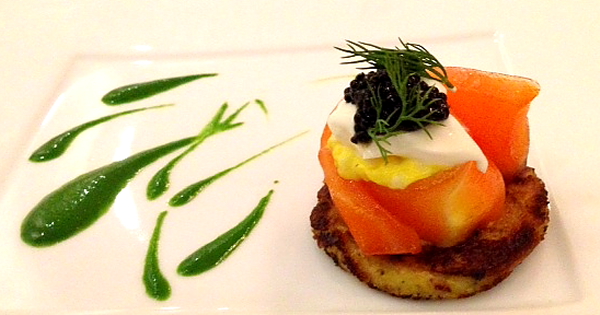 I opted for the House Cured Salmon with Bellini, Curried Egg Salad, Crème Fraiche, and American Caviar.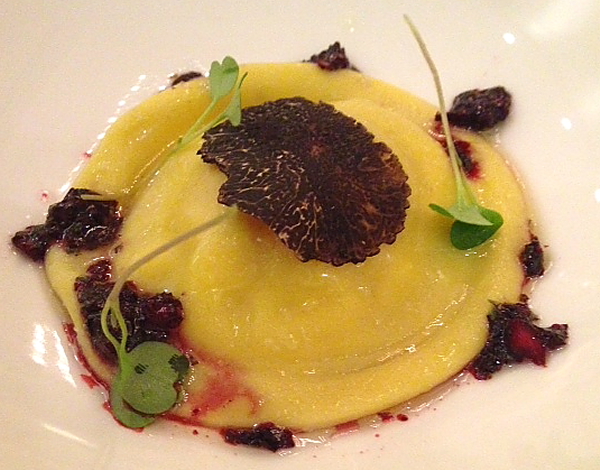 Kristina selected the Ravioli with Truffled Cheese and Huckleberry Vinaigrette.
For the second course, everyone had the Baby Winter Beets with Goat Cheese, Frisee, Toasted Pistachios, White Truffle Vinaigrette, and Chives; and the house special mini biscuits.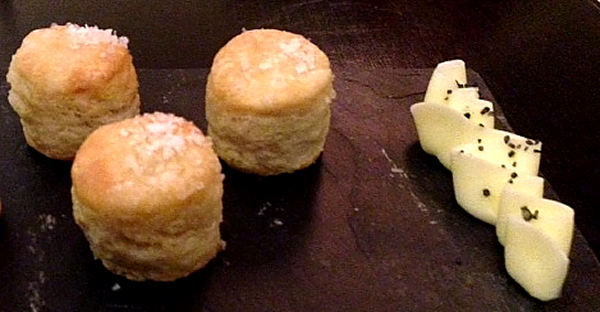 The Third Course was a choice of pork chop, sea bass, beef tenderloin, or duck.   I decided on the sea bass and Kristina selected the duck.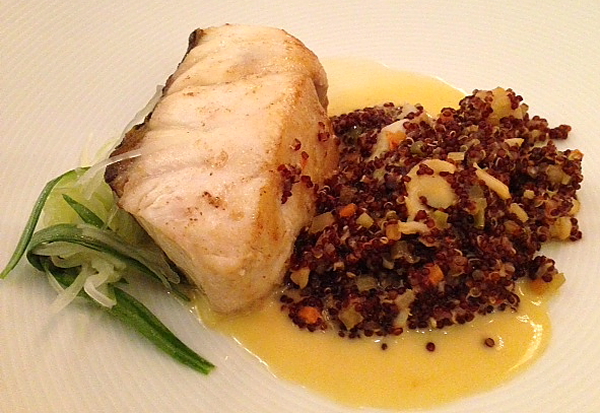 Sea Bass with Lobster Quinoa, Fennel Tarragon Salad, and Lobster Urchin Butter Sauce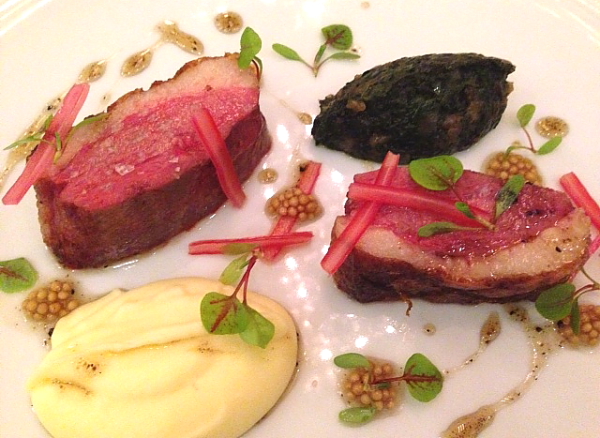 Duck with Braised Swiss Chard, Horseradish Puree, Pickled Mustard Seeds, and Truffle Honey
Others around us enjoyed the other choices of Wood Grilled Pork Chop with Marbled Potatoes, Braised Cabbage, Honey Crisp Apples, Whole Grain Mustard, and a Cider Reduction; or the Tenderloin of Beef, Potato Hash, Hon Shemeji Mushroom, Fois Gras Butter, and Red Wine Reduction.  Now you can see why it was hard to make a decision.
For the Fourth Course of Dessert, the choice was pineapple or milk and honey.  I selected the pineapple.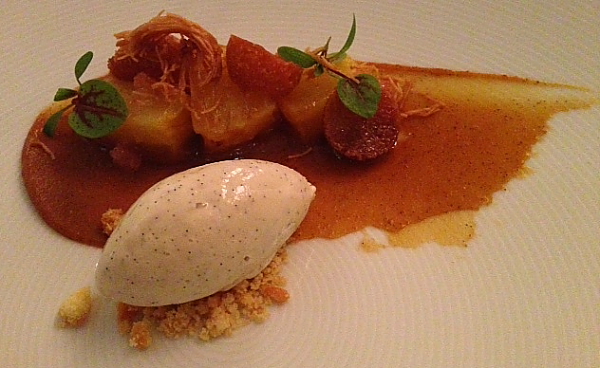 Pineapple with Corn Cake, Coconut Lime, Vanilla Ice Cream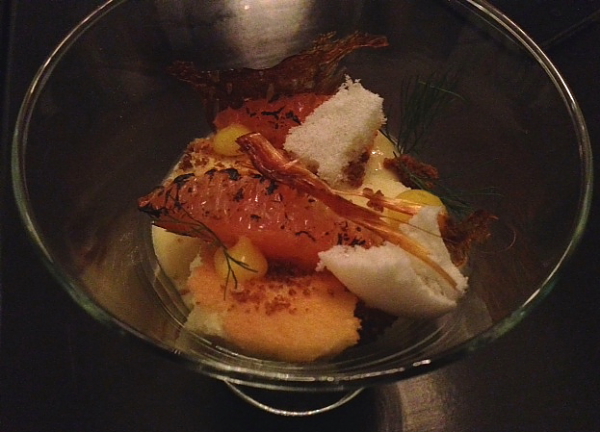 Kristina's selection of Milk and Honey:  Japanese Cheese Cake, Grapefruit, Grape Nuts, Steamed Milk, and Honey
As we enjoyed each course, we were able to start conversation with the other guests at our table.  Sitting across from us was a retired test  kitchen director at Better Homes and Gardens magazine, and she actually remembered me from when I used to enter the Better Homes monthly contests many years ago.  Small world.  We spent the evening talking food, recipes, cookbooks, and everything going on in the food world.  We didn't want the night to end.  Rachel and Dan were the most wonderful hosts, and I thank them again for the joy of this experience.