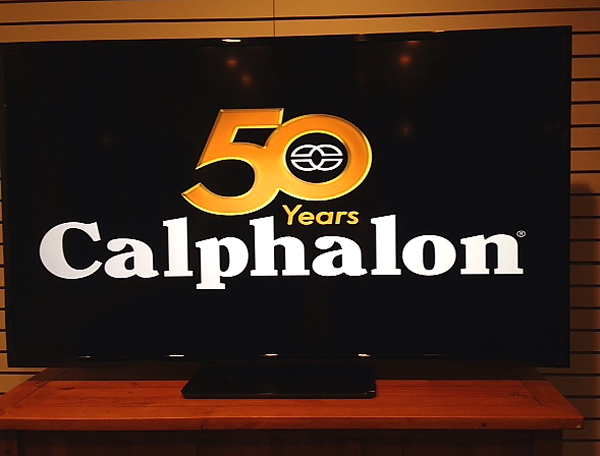 Iron Chef, restaurateur, cookbook author, and co-host of The Chew,  Michael Symon, is also a longtime affiliate with Calphalon.  In celebration of Calphalon's fifty years and to present Symon's newest cookbook, Carnivore, Calphalon hosted a dinner to showcase both.  My daughter Kristina and I were thrilled to be invited to the event held at the Calphalon kitchens in Chicago.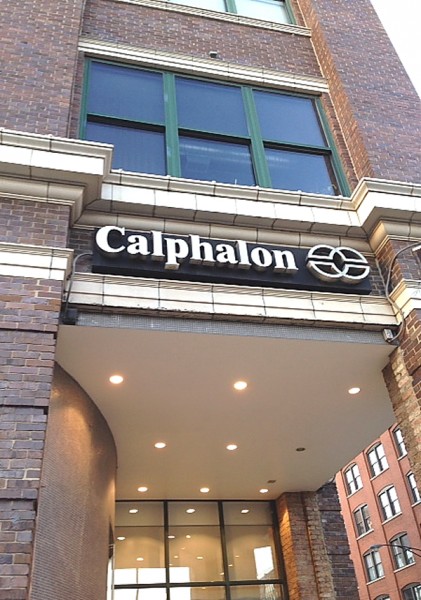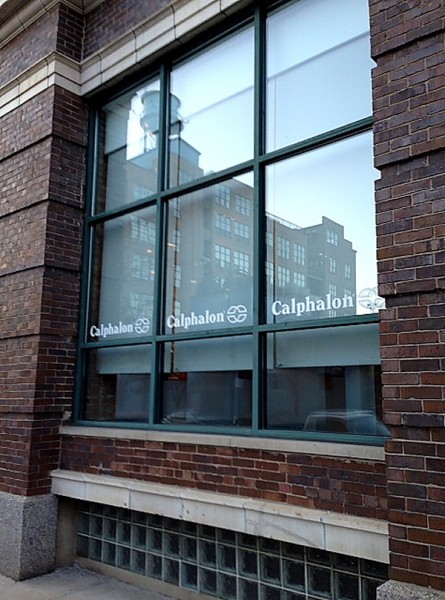 As we walked in the door, we saw beautiful displays of Calphalon cookware, bakeware,  gadgets, and their new line of small appliances.  The room sparkled!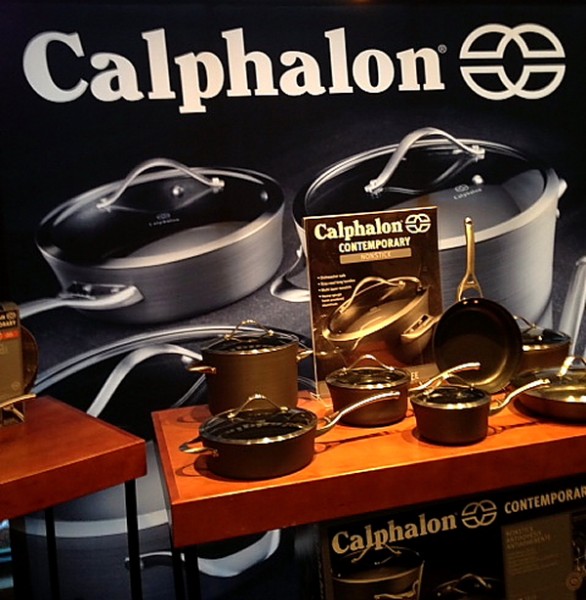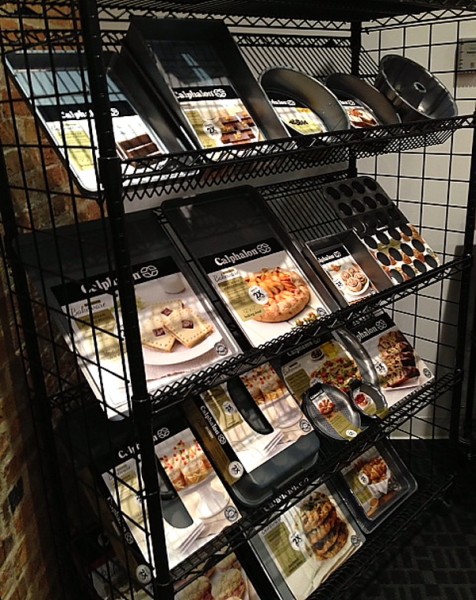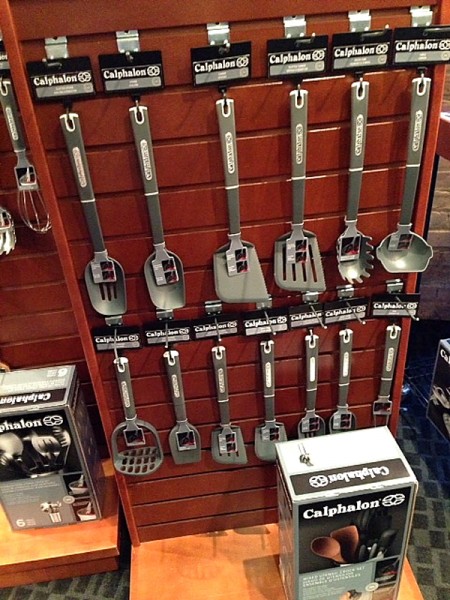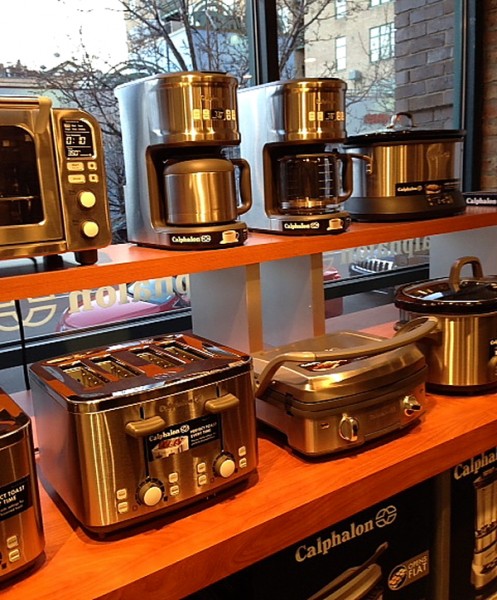 We were served delicious hors d'oeuvres of crab and lemon aioli, braised short rib on toast with celery leaves and fresh horseradish, and bite sized arancini.  We discovered that the theme of our dinner would be "1960's American Food with a Twist," and couldn't wait to see what would follow.   Michael Symon walked around chatting with his guests as we enjoyed the appetizers.  Calphalon hosts were at every station of appliances explaining about each.  Soon we were guided into the kitchen area, which had cooking stations on both sides of the room and a cooking demo area at the front, where the chef would demonstrate some of his dishes and talk about his cookbook.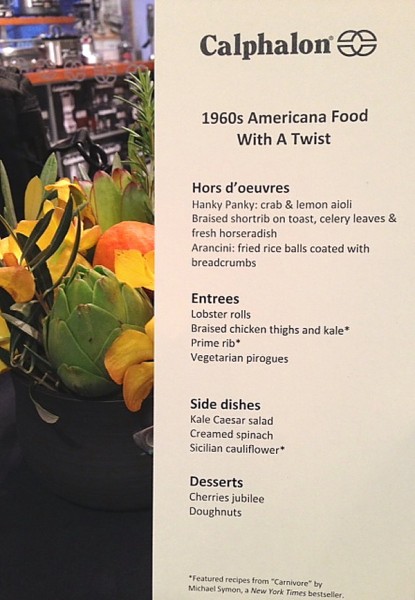 Chef Symon started the evening by demonstrating his Cherries Jubilee while chatting about cooking, his book, and answering questions from the guests.  If you have ever watched the chef on television, you know about his enthusiasm for cooking and his infectious laugh.  He is a joy to watch and is always gracious.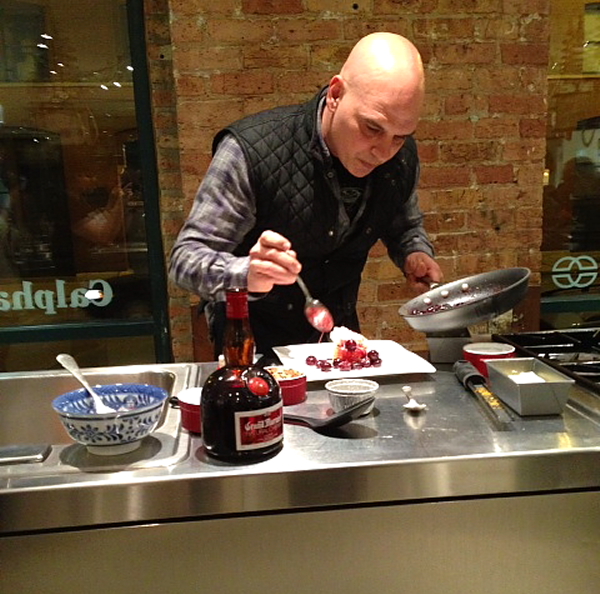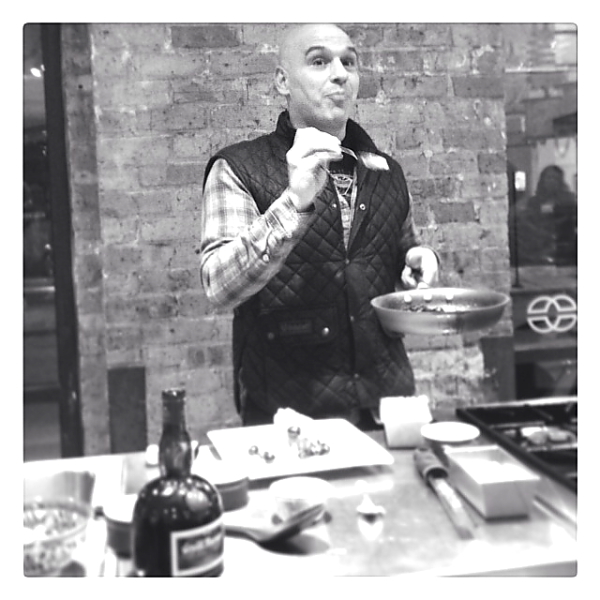 After a thoroughly enjoyable evening, we were presented with a signed copy of Carnivore and a few other goodies, and headed out to the car waiting to take us home.  Kristina and I chatted about the dinner and the cookbook on the ride back, and the driver chimed in on his family cooking and traditions.  People who love to cook always have something to add to the conversation.  It never ceases to amaze me how much food is part of our lives and how it brings people together.  Needless to say, the cookbook is wonderful with recipes for beef, pork, lamb, goat, poultry, game, and side dishes.  The chef's inscription says it all: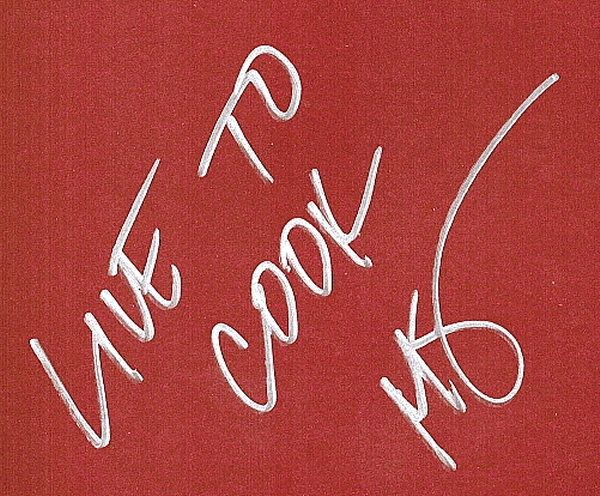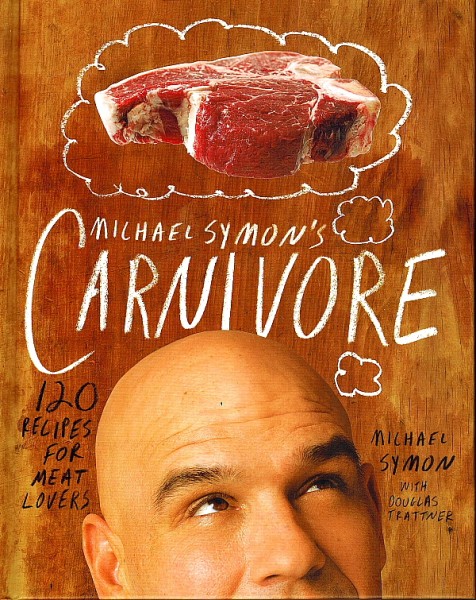 Thank you chef and Calphalon for a great evening!