My hometown of Libertyville, Illinois, about 35 miles north of Chicago, was named by CNN as one of America's best small suburbs due to the vitality and ambiance of our downtown along with its strong sense of community  and historic appeal.  There are many things to brag about in Libertyville – our beautiful parks, downtown activities, great schools,  and famous residents, the late  actor Marlon Brando and former vice-president, Adlai Stevenson.  In addition, Libertyville has become the place to go in the area for dining and new restaurants which includes our first celebrity chef!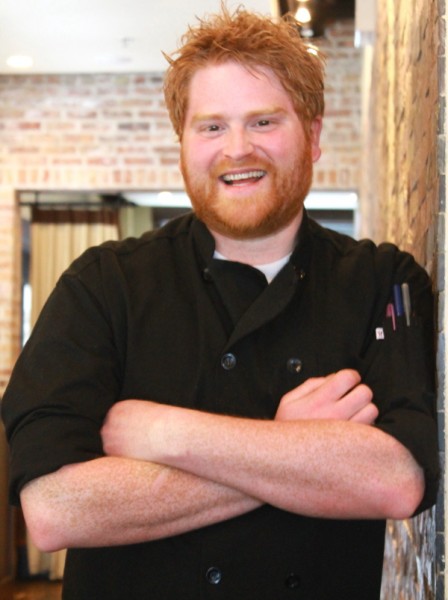 Chef Paul Caravelli, executive chef at 545 North Bar & Grill
Since I am a competitive cooking show junkie, I was excited to learn of ABC's new show called "The Taste."  When I heard one of the judges would be one of my favorite celebrity chefs,  Nigella Lawson,  along with a contestant from my hometown, I was in heaven!  My daughter Kristina, who writes "The Daily Dish" for the cooking website BetterRecipes and is the owner of  the website Cooking Contest Central, was also excited at the thought of a chef from our hometown on the show.  When she flew in from Los Angeles for a visit, we decided it was the time to get an interview with chef Paul.  We called the restaurant and set up a time, which turned out to be a very cold day.  As we passed through the back part of the restaurant, with all the outdoor seating covered in snow, we ran into Paul who said he wanted to hurry to his nearby home to get a clean chef's jacket.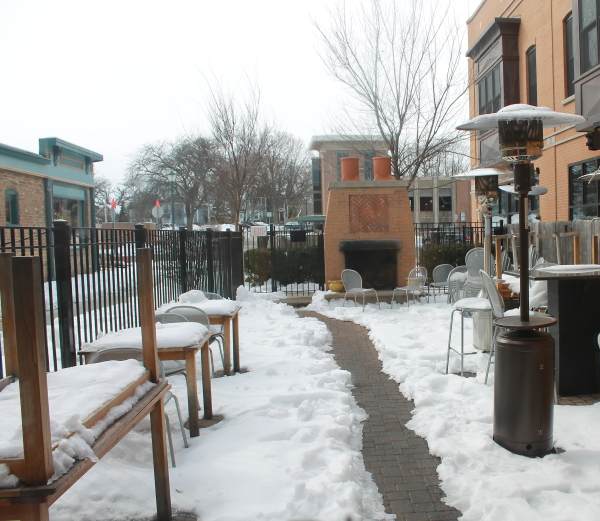 We entered through the side door of  545 North and were greeted warmly by the owners who showed us to a table where we could interview Paul when he returned.  The restaurant is one of the most popular in town with its cozy atmosphere, and of course, wonderful food.  It was the first time I had been there when it wasn't packed with hungry patrons.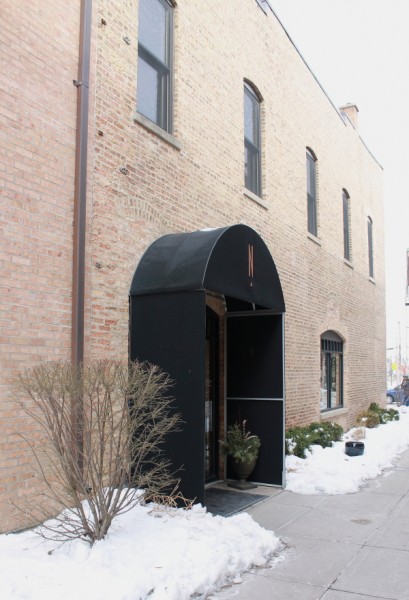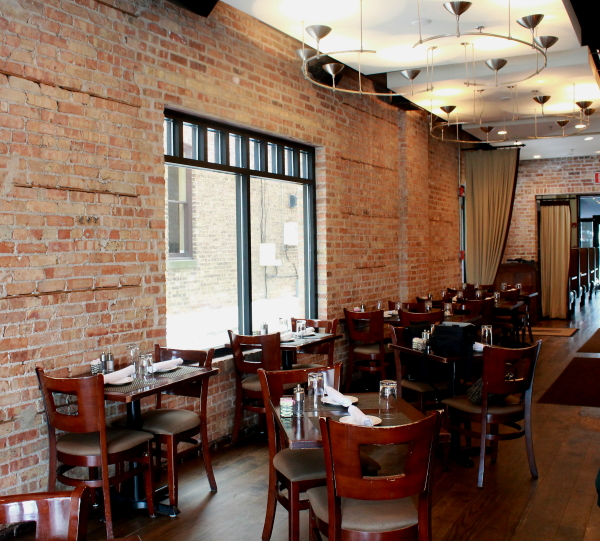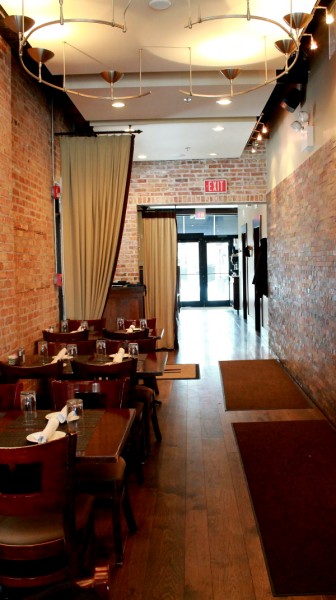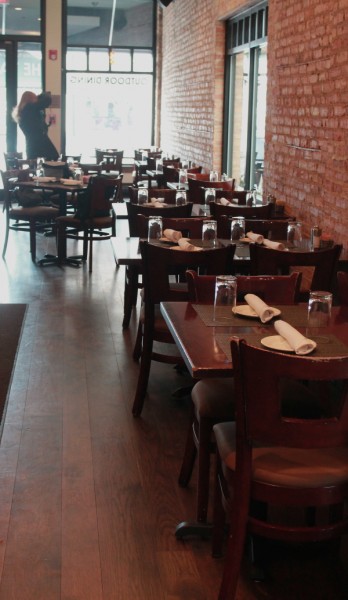 It's always fun to meet someone who you have seen on television to see what the person is like up close and personal.  I can tell you that Paul's smile is even brighter in person and lights up the room.  He is just as funny and friendly as he was on the show.  And just as competitive and ambitious.  At one time, Paul wanted to be a professional hockey player, but decided a chef's life was for him instead.  His early inspirations in the kitchen were his mom who he says is still a great cook,  and his grandfather who taught Paul the love of Italian cooking.   Paul's favorite food to cook is seafood, Italian, and street food.  In fact, one of his dreams is to have a food truck, which would also be a first for Libertyville.  I have no doubt he will make it happen.
One of the misconceptions about professional chefs, Paul says, is that they are all angry jerks.  But as he said, some chefs joke, dance, and sing in the kitchen, he being one of them.  Not all chefs throw pots and pans while swearing and having tantrums.   Another one of the judges on the show was Anthony Bourdain, who has made many a chef shake in their shoes.  However, Paul said he was a riot to be around.  One time, he even made Paul an omelet and brought it to him on the set of the show.
In the end, sadly, Paul did not win the title of the first winner of "The Taste," but he did a great job and we have not seen the last of Paul.   Not by a long shot.  Those of us in our proud hometown of Libertyville will be able to say we knew him when.  In the meantime, I am the lucky one who gets to go to 545 North and taste Paul's incredible crab cakes.