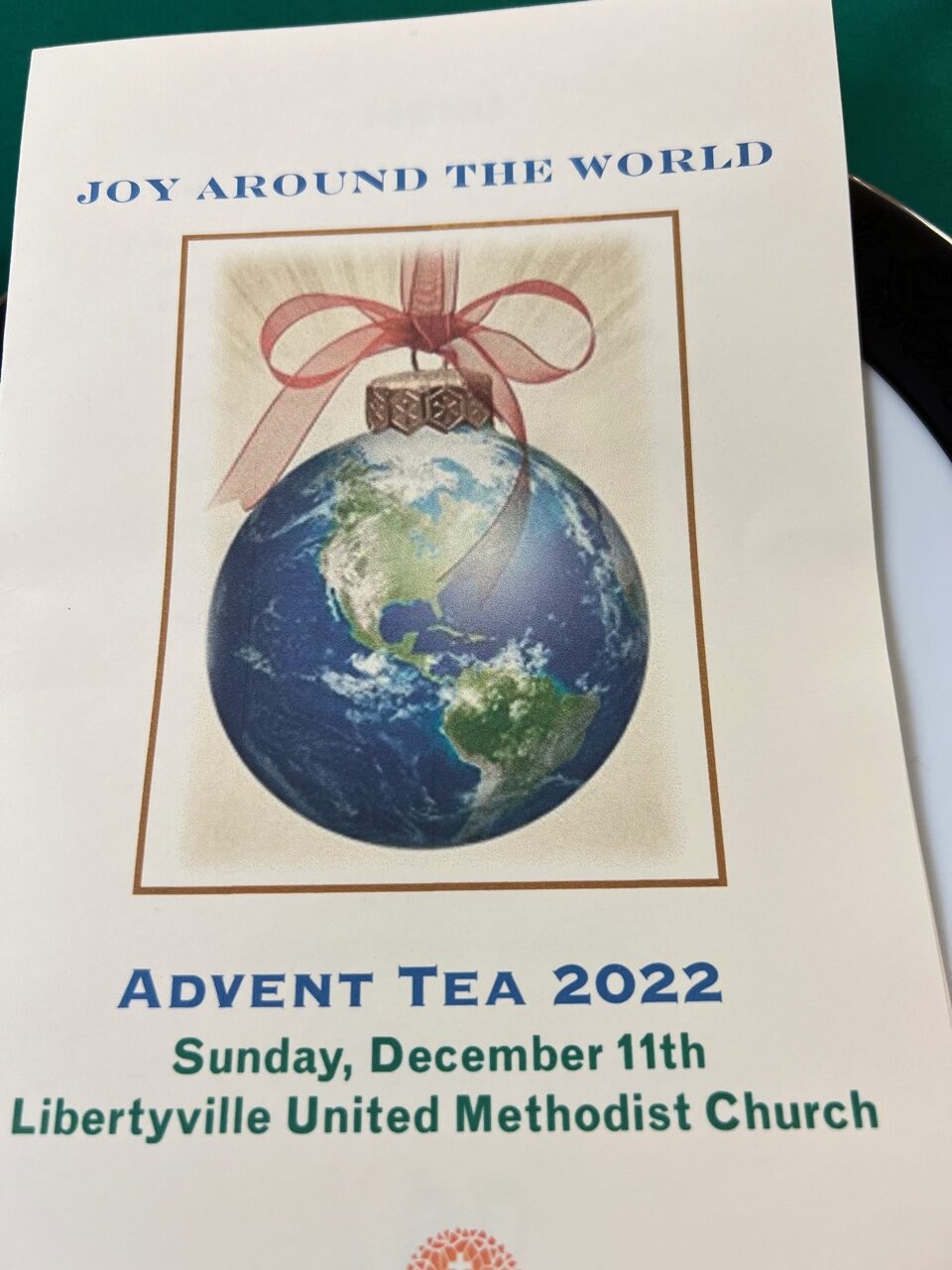 Yesterday marked the first time in three years since our church held the annual Advent Tea because of Covid concerns.  It was a joy to see all the beautiful decorated tables designed by the women of the church and to catch up with friends not seen for awhile. My daughter Kristina and baby Eliza joined me this year.  Eliza was a big hit at our table.  She is a very sociable baby and took it all in, gazing at the decorations, listening to violin and flute music, and smiling at everyone.
Kristina and I pushed Eliza around in her stroller looking at all the beautiful tables, each showcasing Christmas decorations or themes from around the world.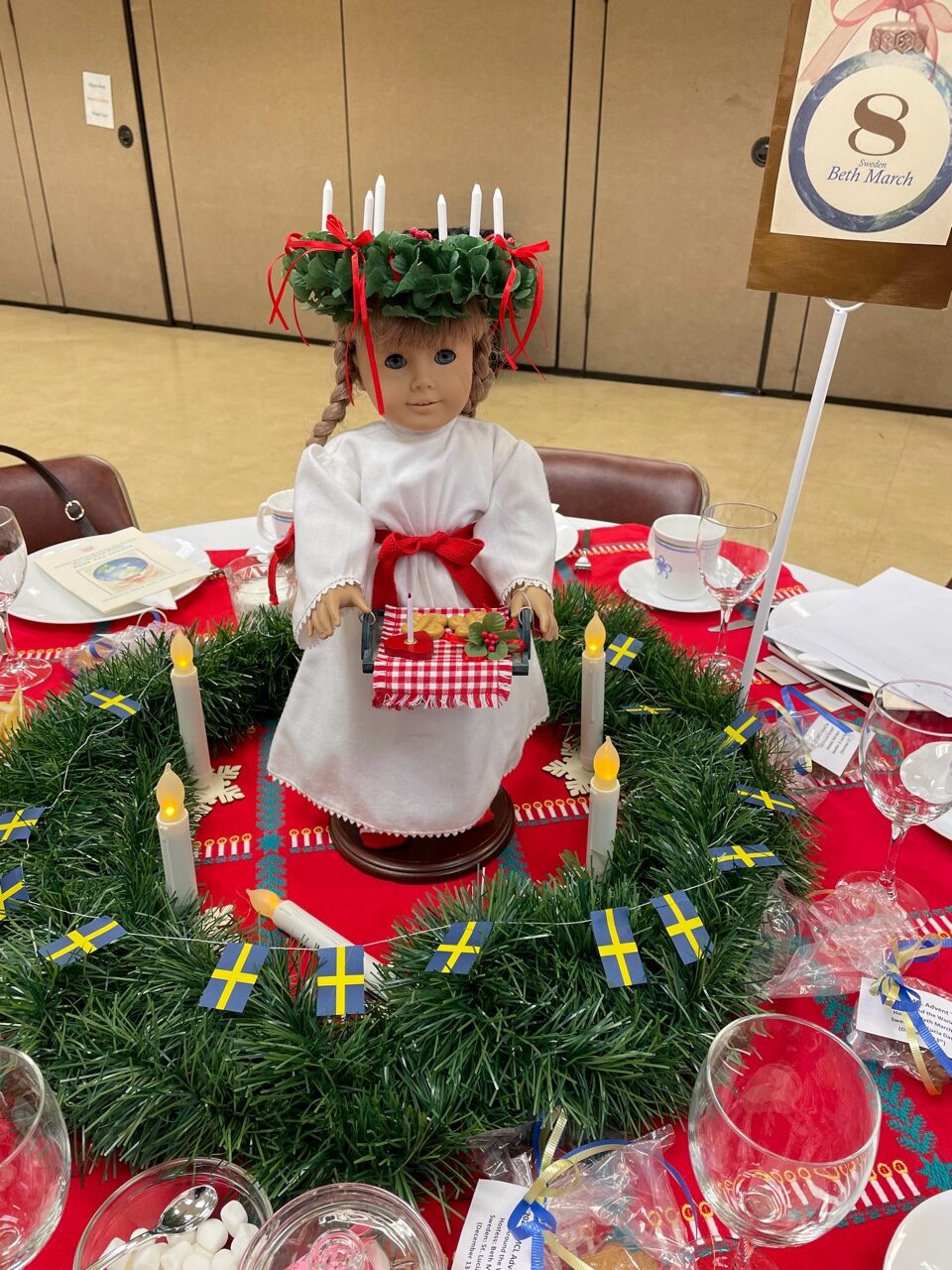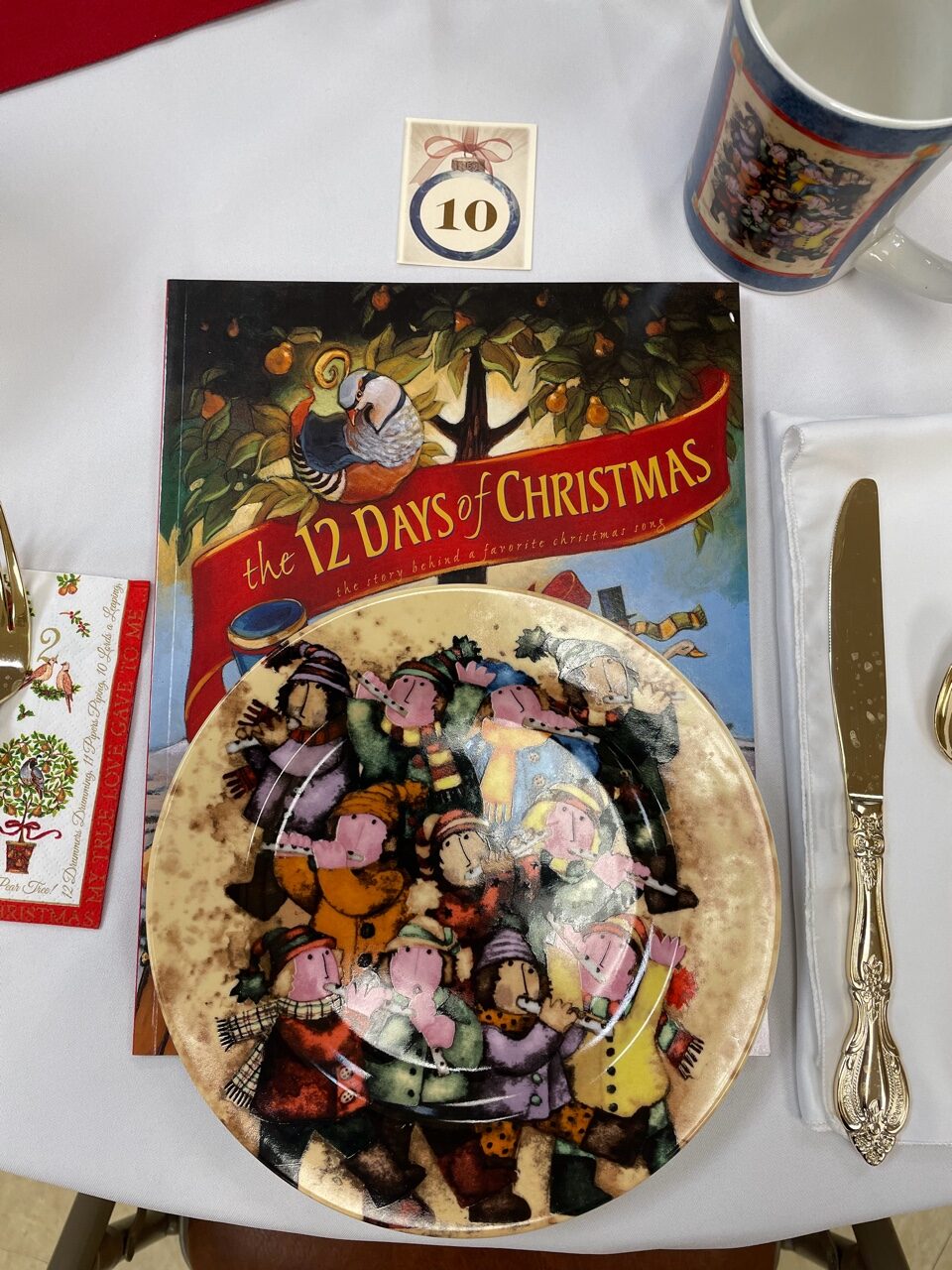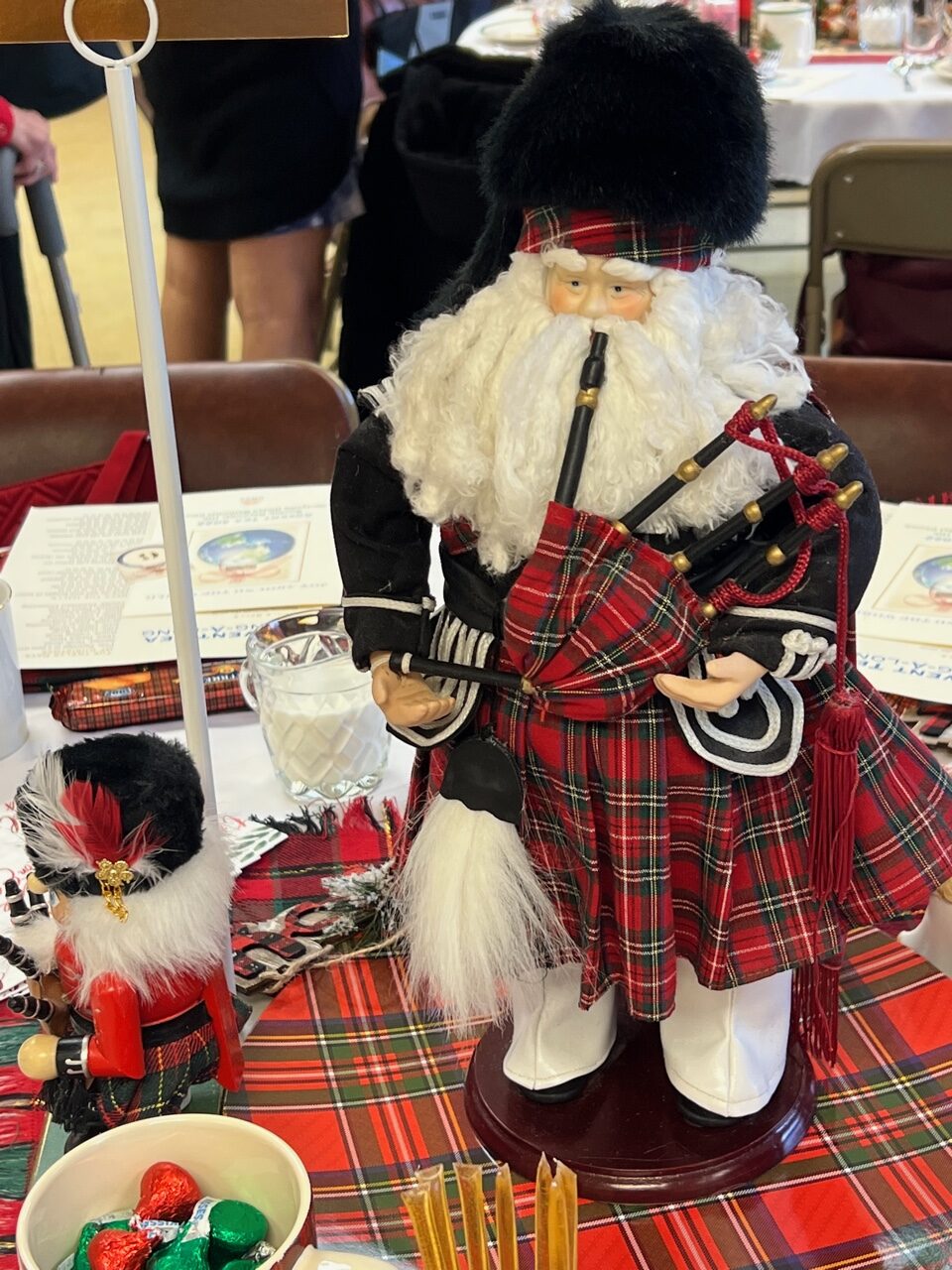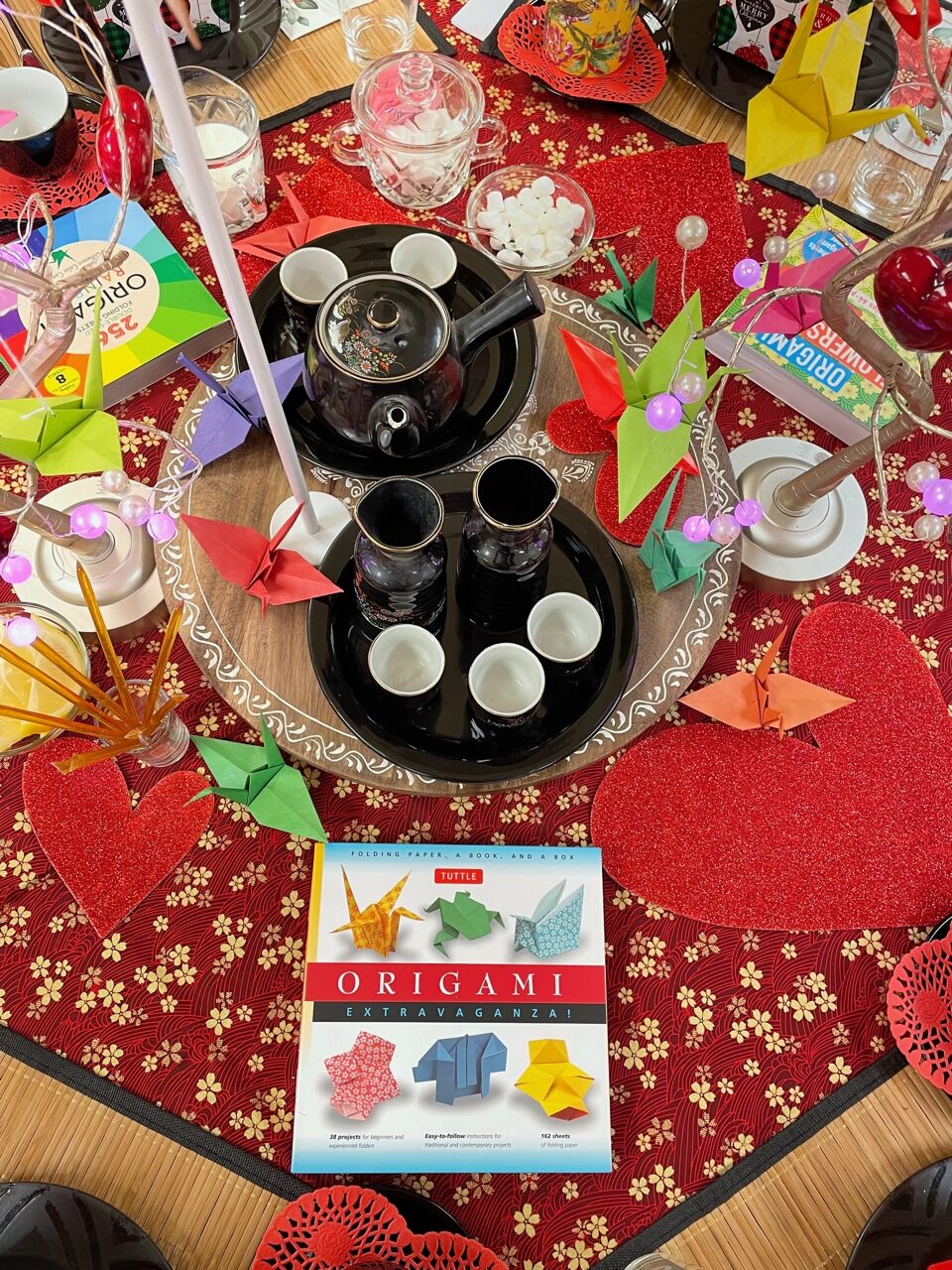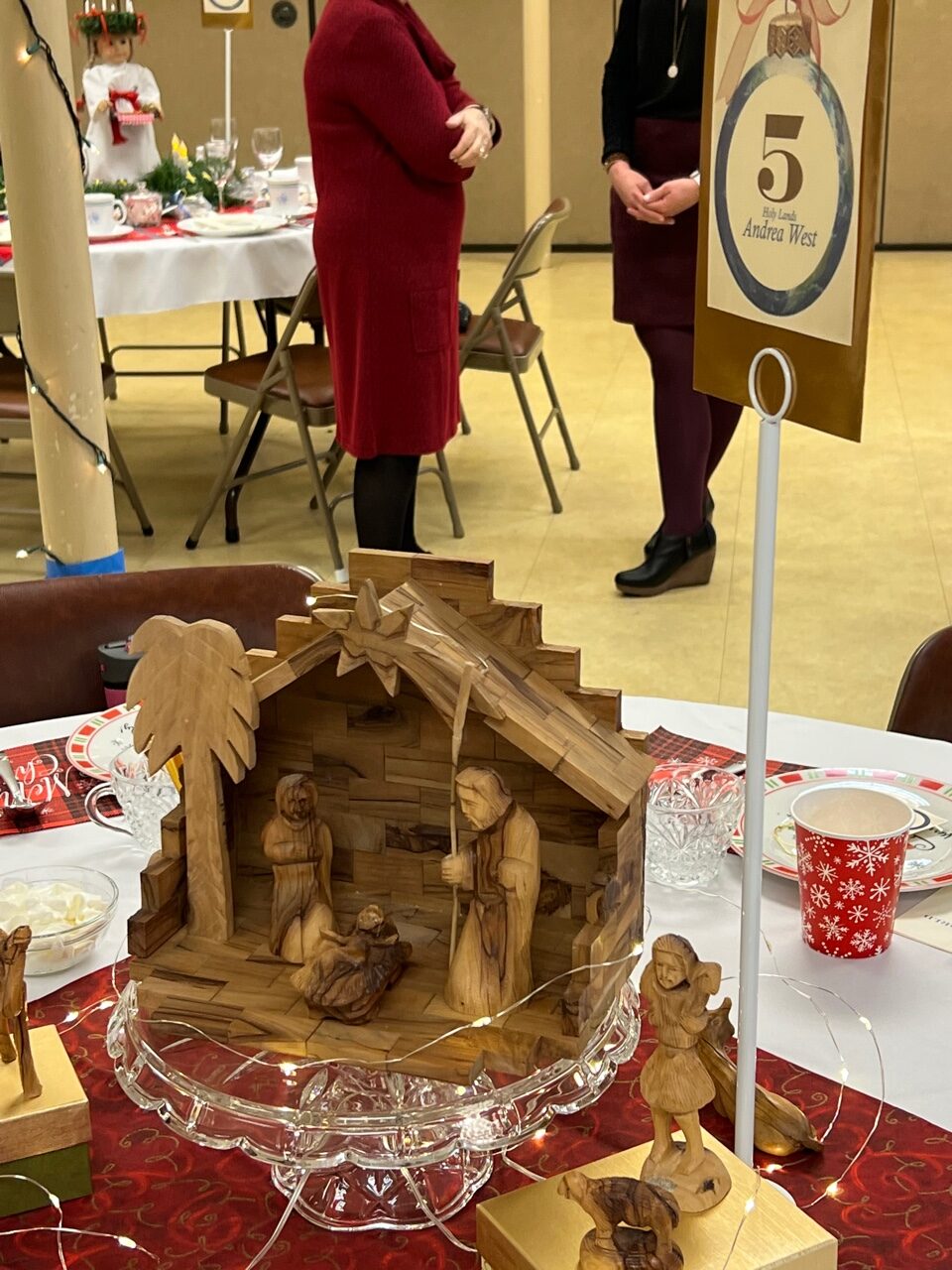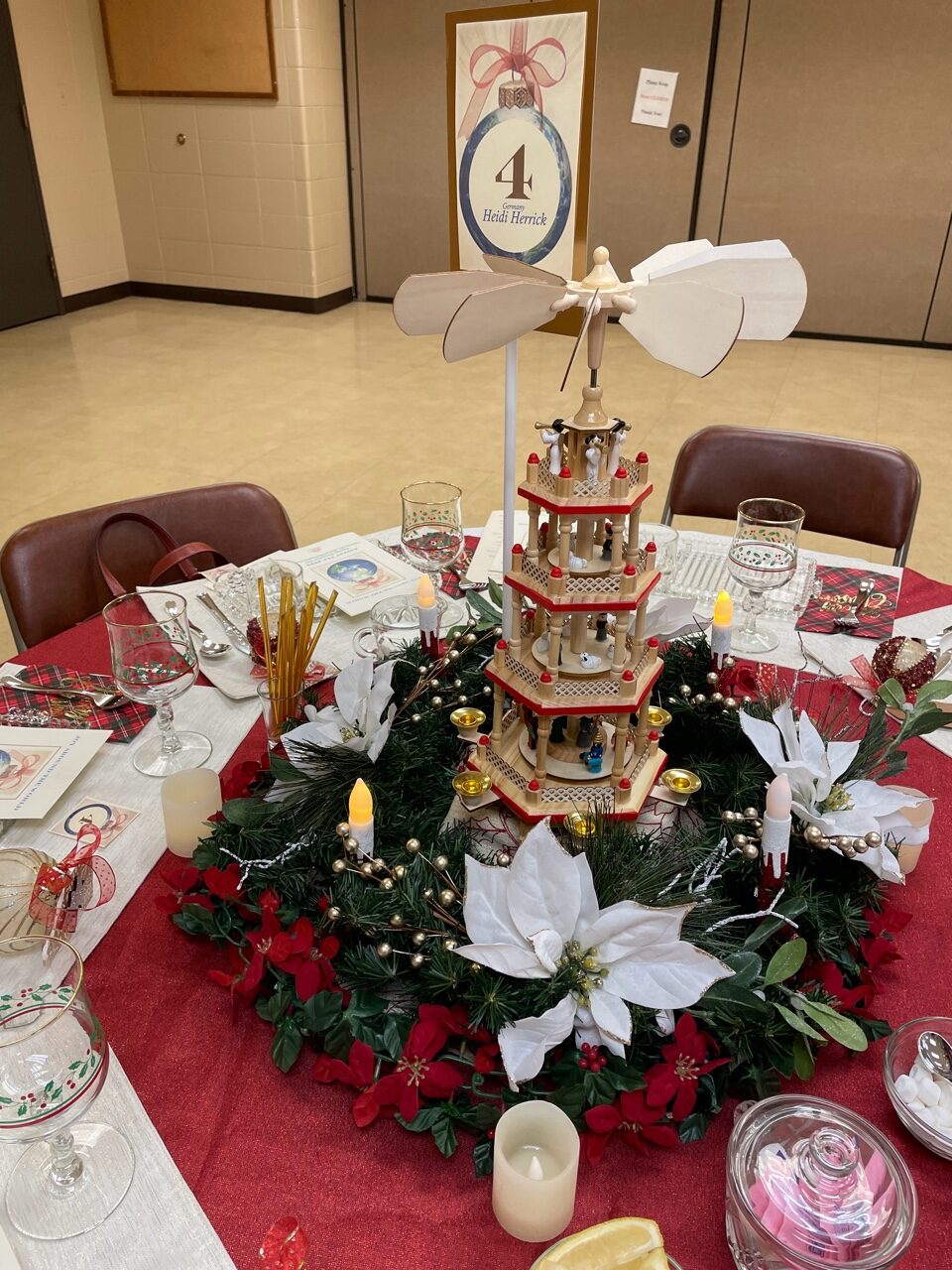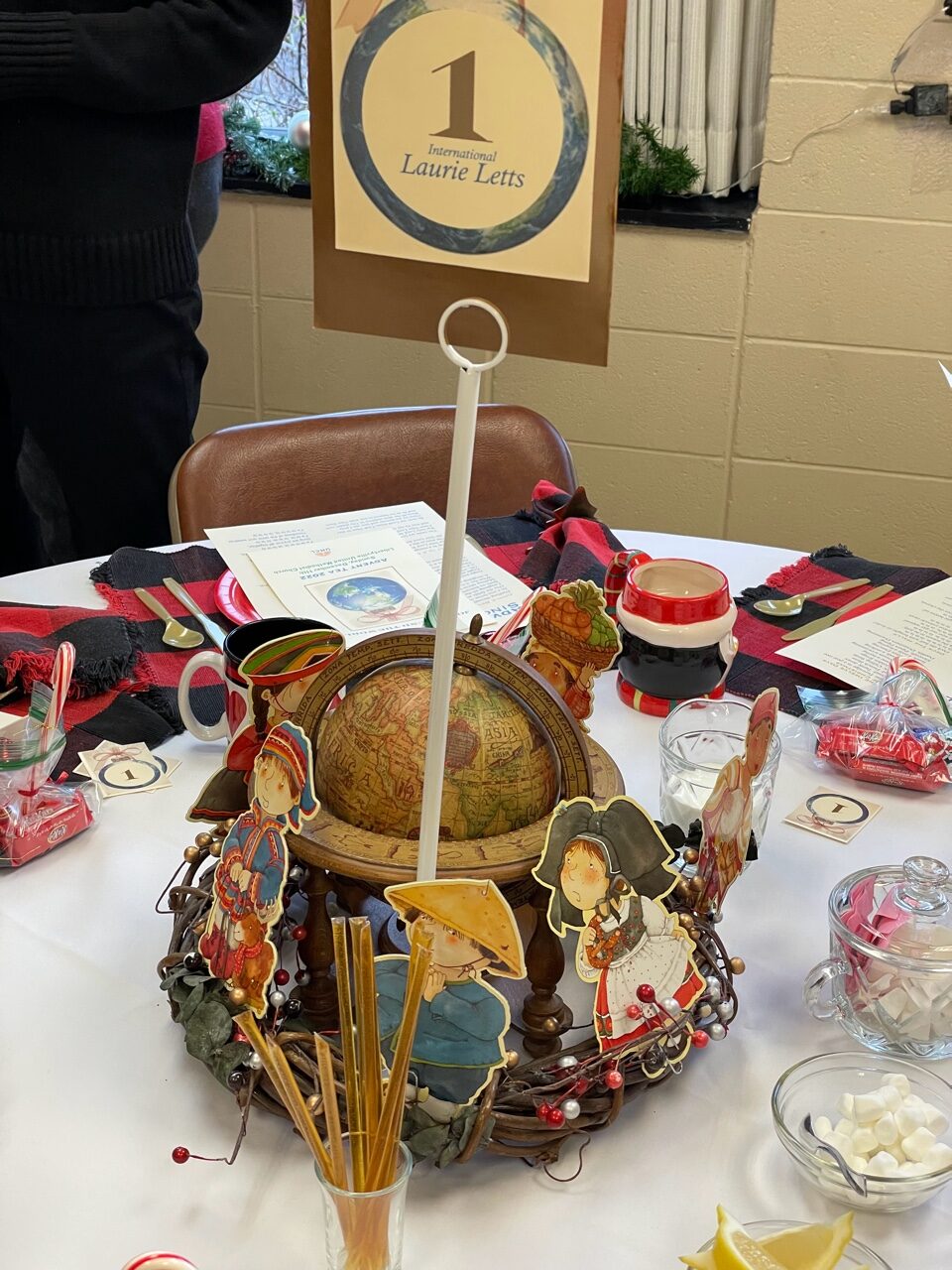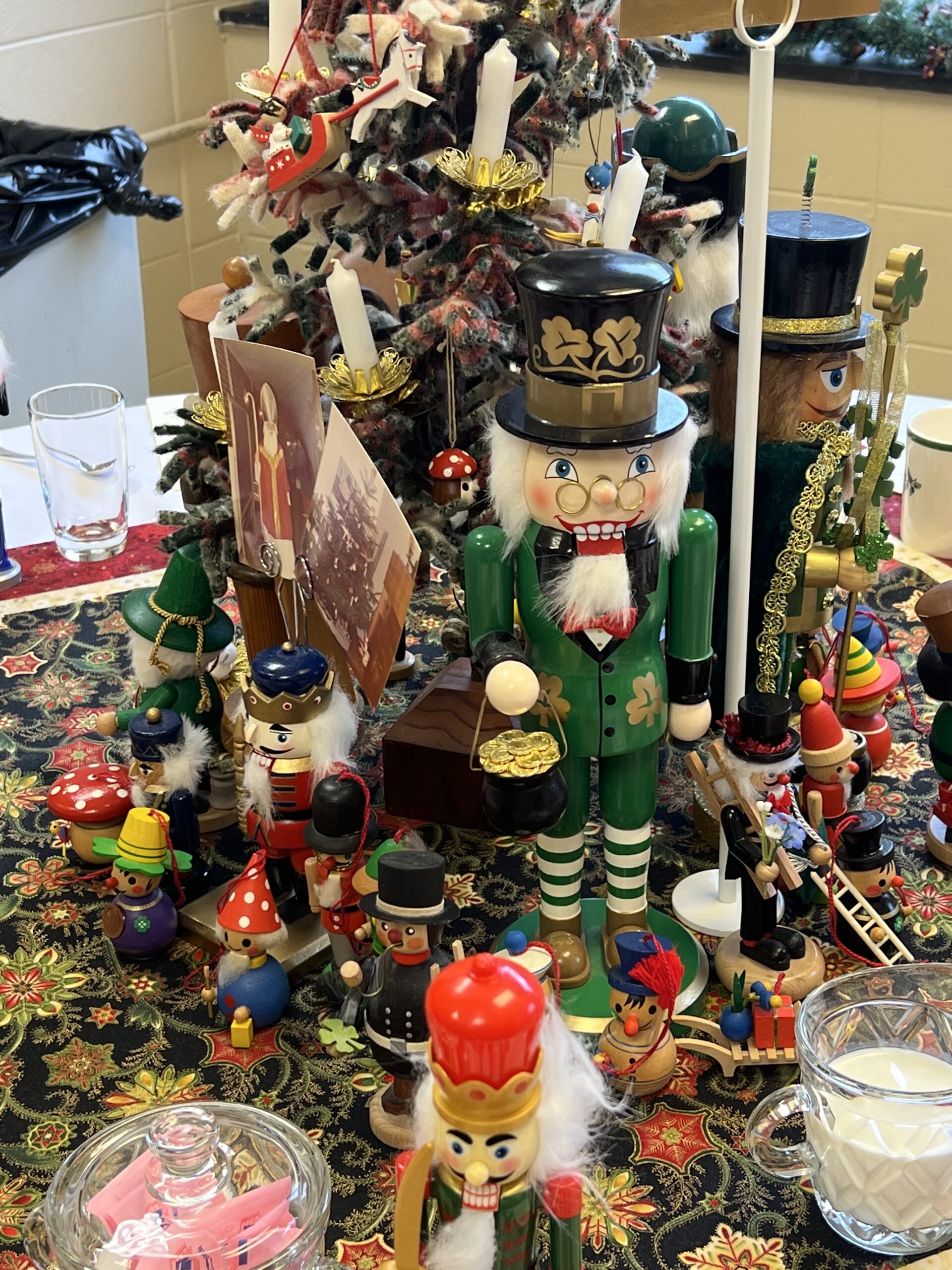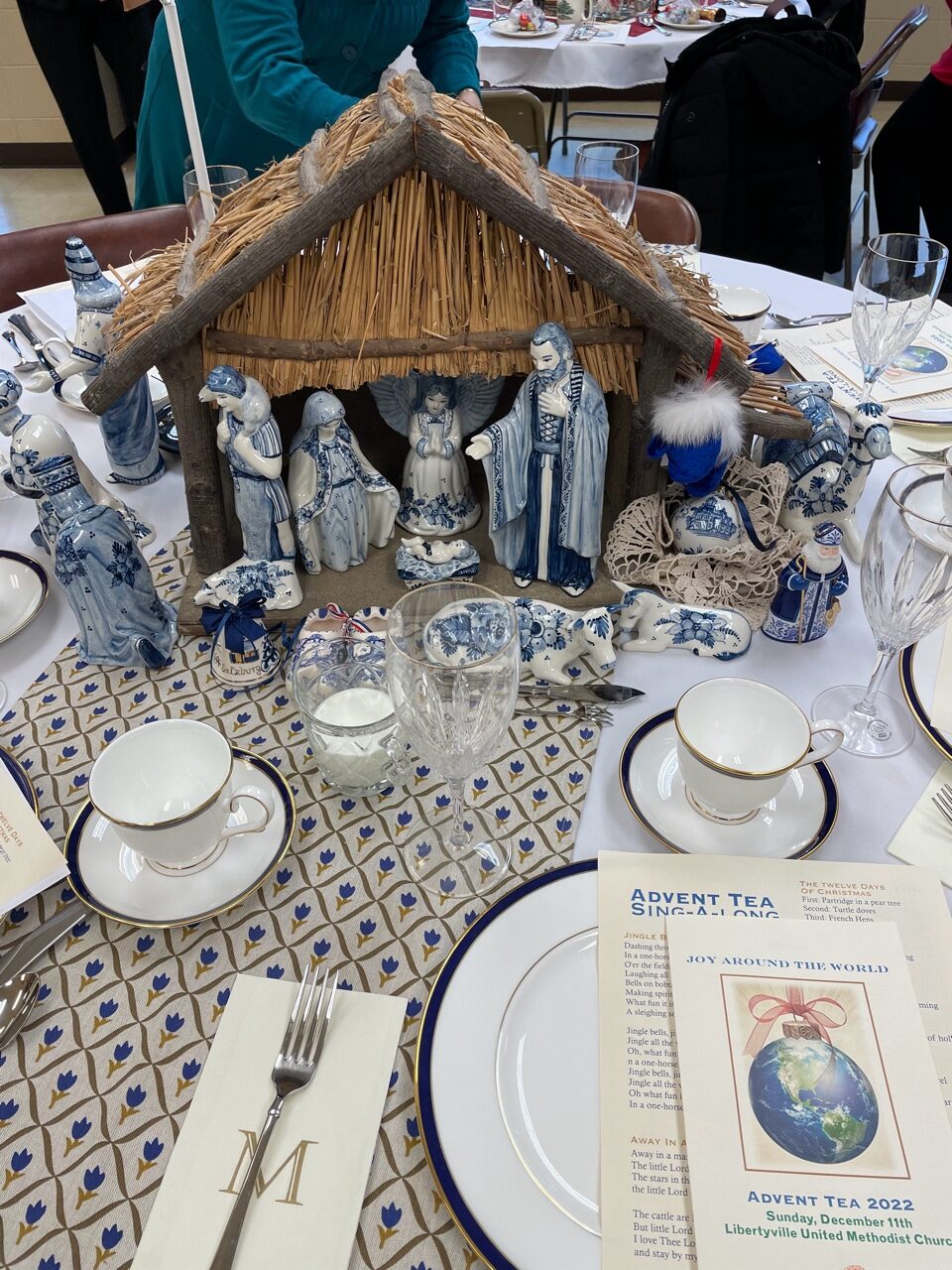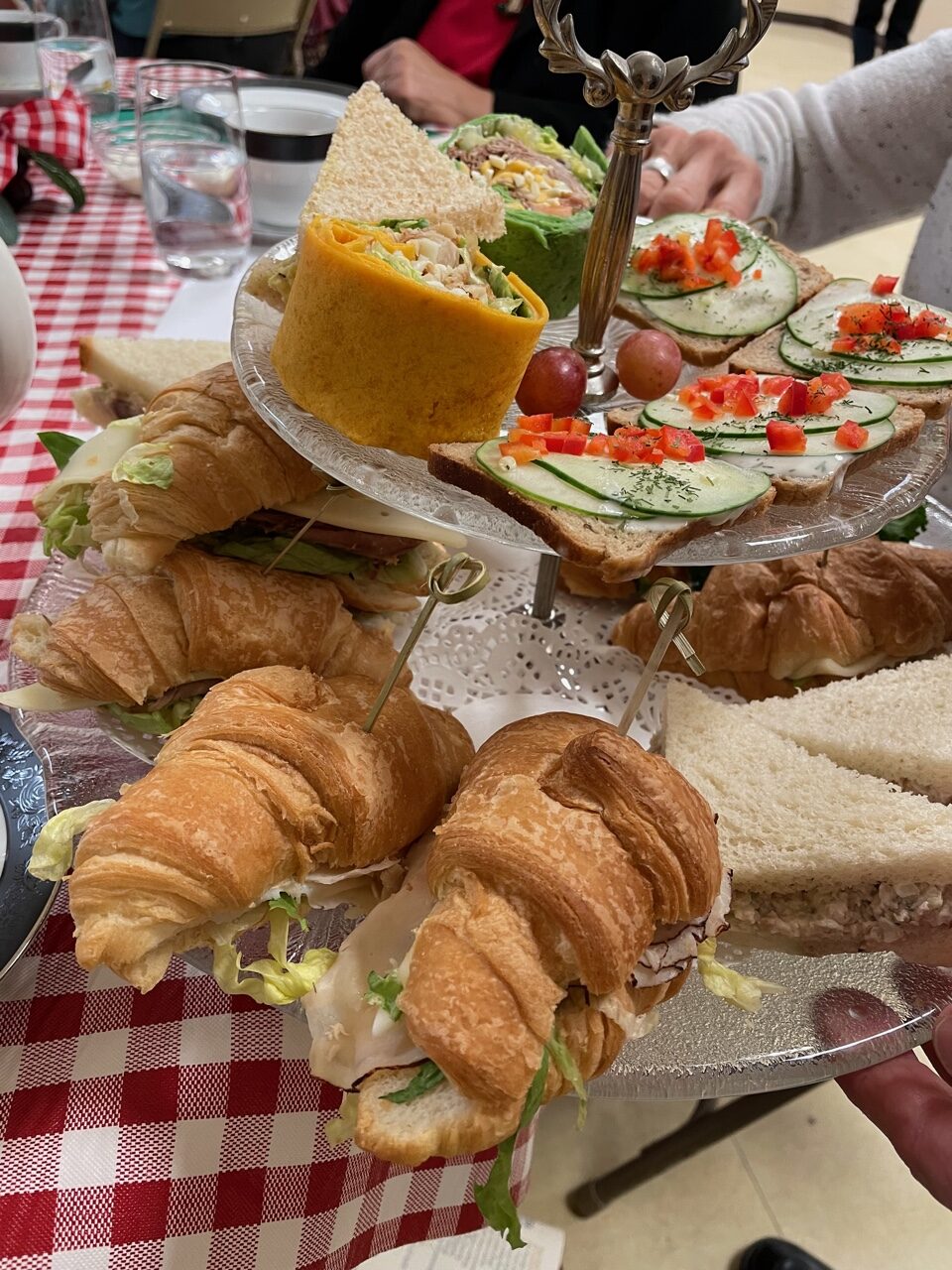 The tea sandwiches served included roast beef, smoked turkey, honey ham, and tuna salad on petite croissants; whole wheat wraps of turkey and bacon, fried chicken, roast beef, spinach and tomato; and triangle finger sandwiches of egg salad, tuna salad, and chicken salad.  Tea and hot chocolate were served too.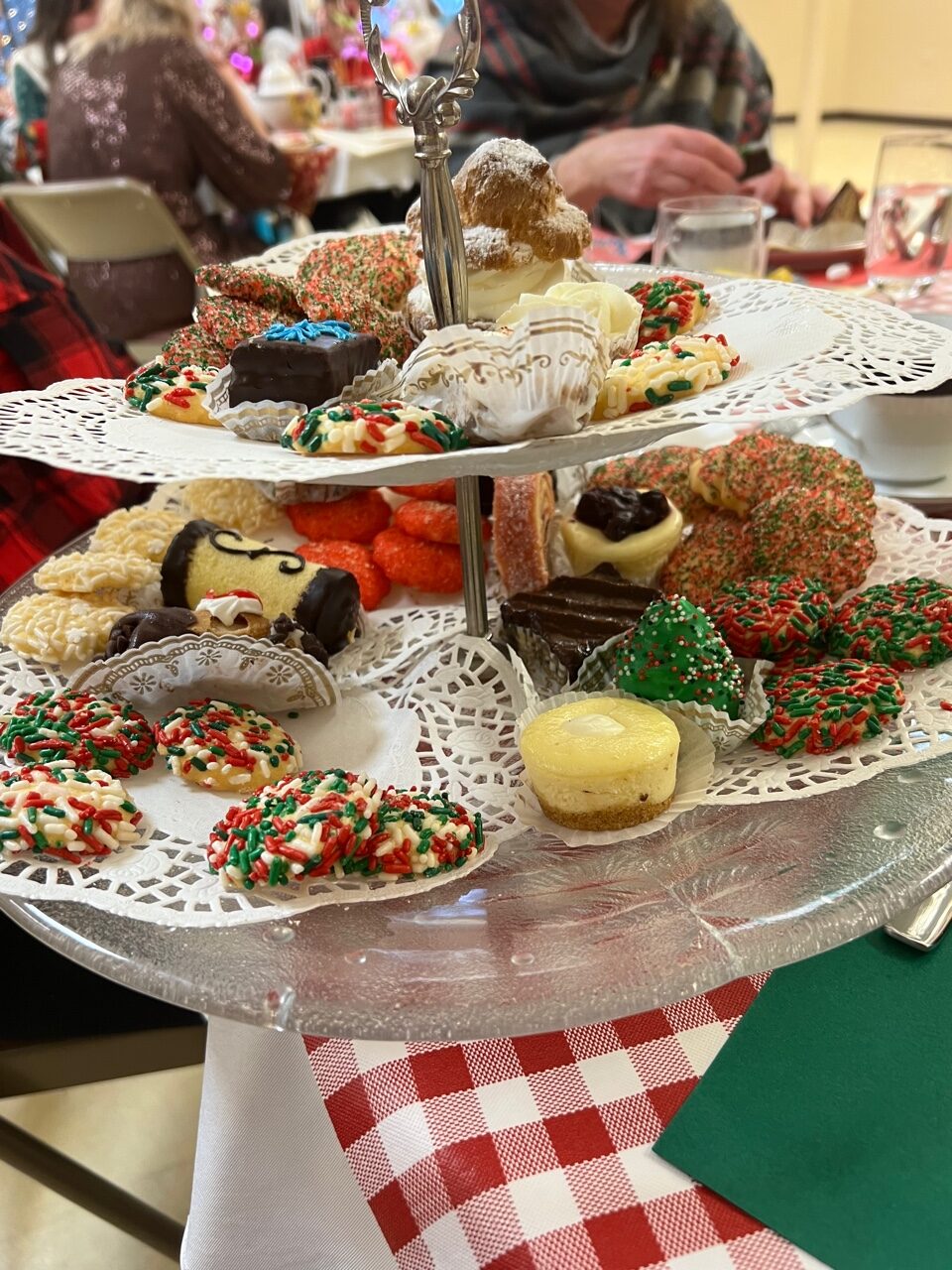 So many bite-sized desserts and cookies!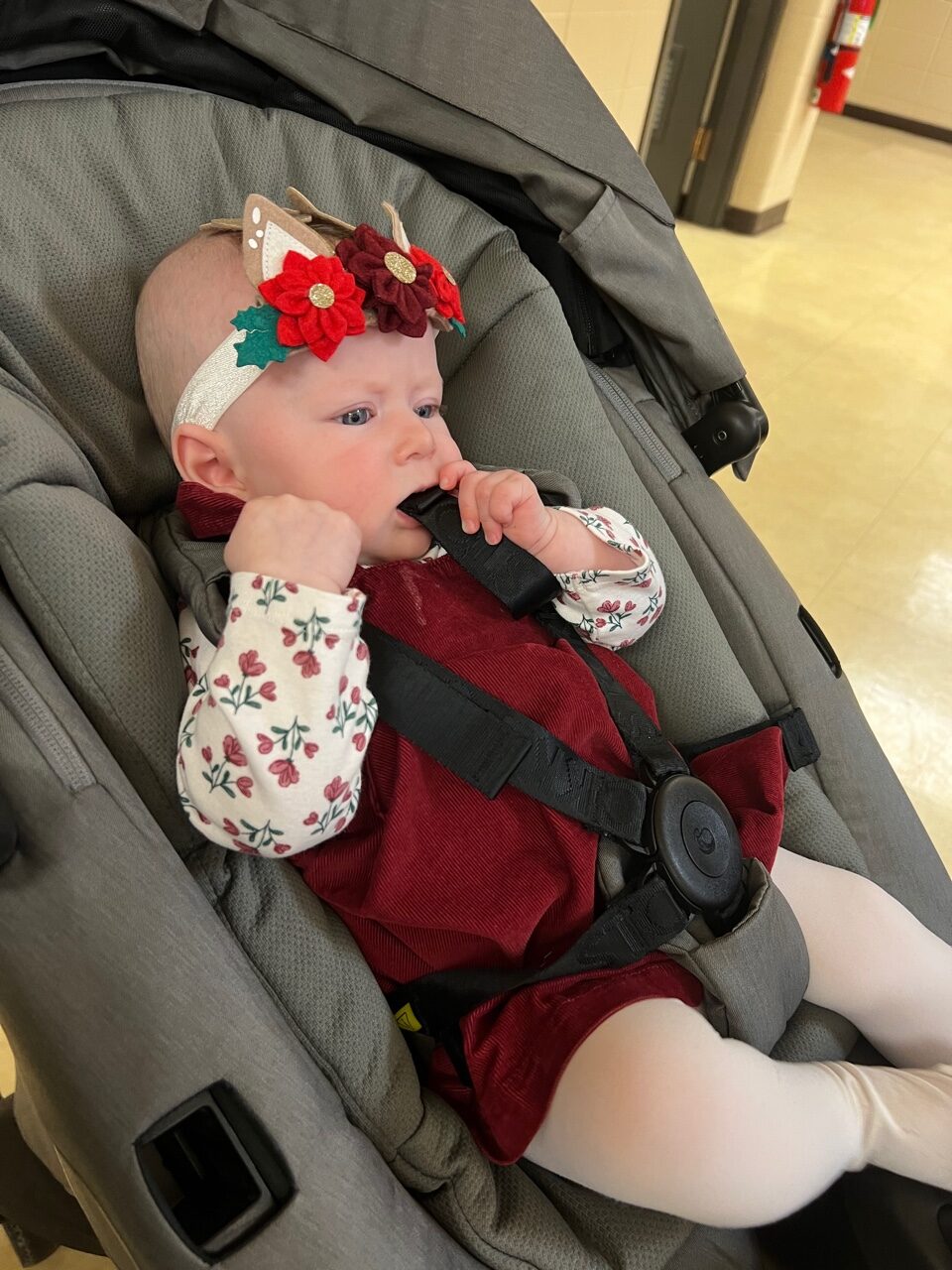 Eliza had to settle for chewing on the strap of her stroller since she can't eat these foods yet.  Her day will come!
The sanctuary is decorated so beautifully for Christmas.
Merry Christmas!