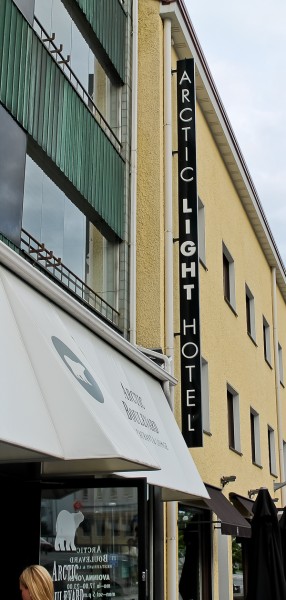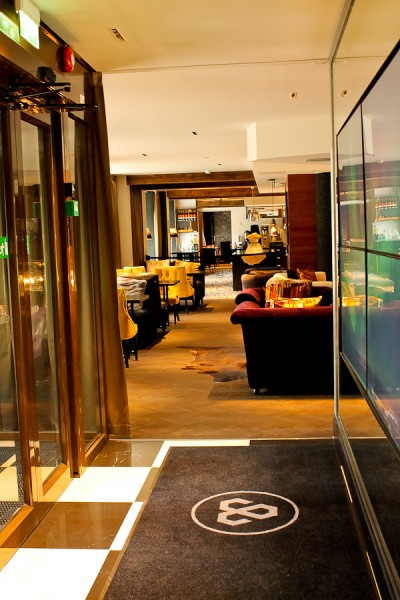 The Arctic Light Hotel in Rovaniemi, Finland is a new boutique hotel situated in the heart of Lapland, and where our family stayed while visiting Finland up in the Arctic Circle.  This cozy hotel, formerly the City Hall of Rovaniemi, looks unassuming on the outside, but unique inside, being a combination of Lappish heritage and contemporary style.  I would describe the hotel as having a lot of personality!
The minute you walk through the door, a giant polar bear will greet you on a very large screen.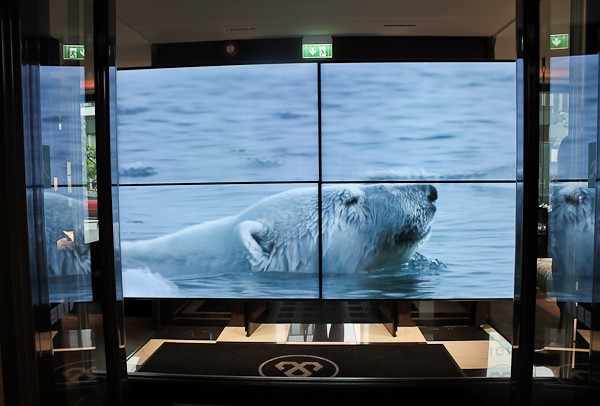 Polar bears turn up everywhere in the hotel, from the windows, tables, and beds.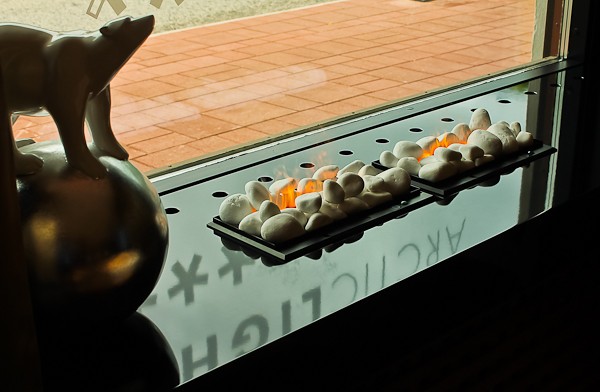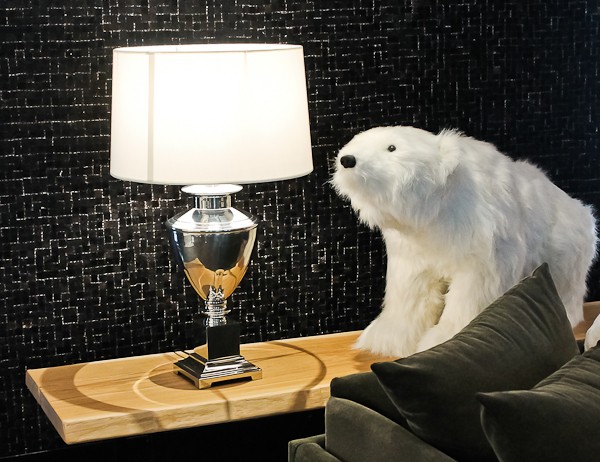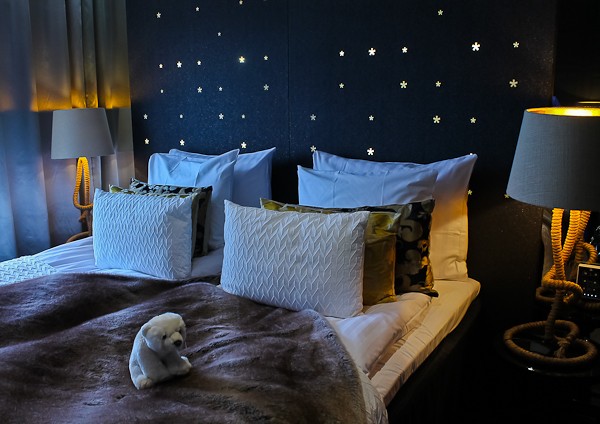 There is a warm and inviting fireplace in the lobby.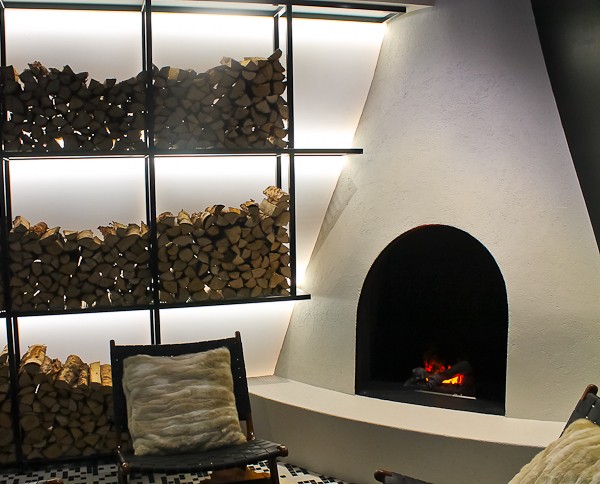 The beautiful hotel restaurant, Arctic Boulevard, is right next to the lobby.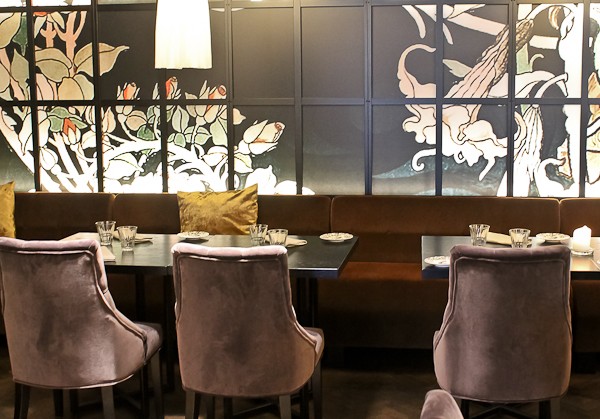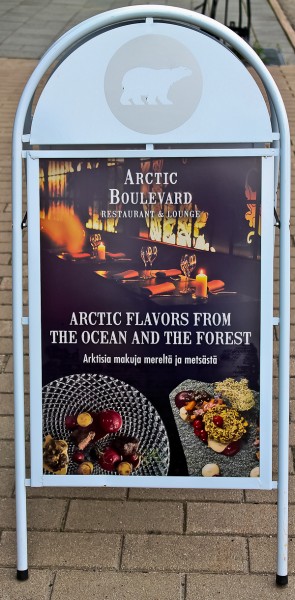 The food is described as flavors from the ocean and forest, which is enhanced by the gorgeous dishes and careful attention to plating and details as you can see.  Everything was wonderful.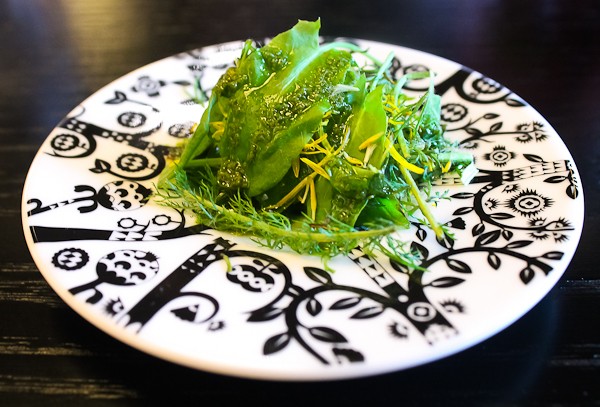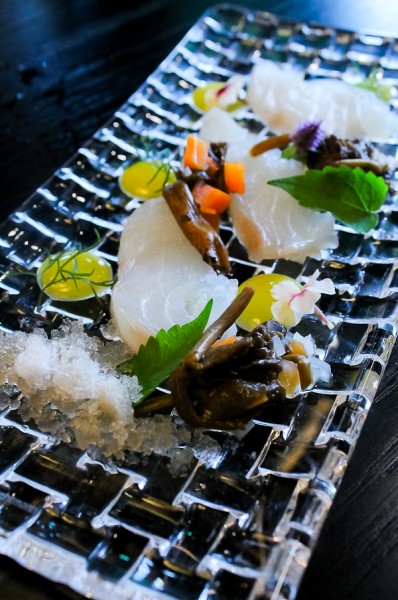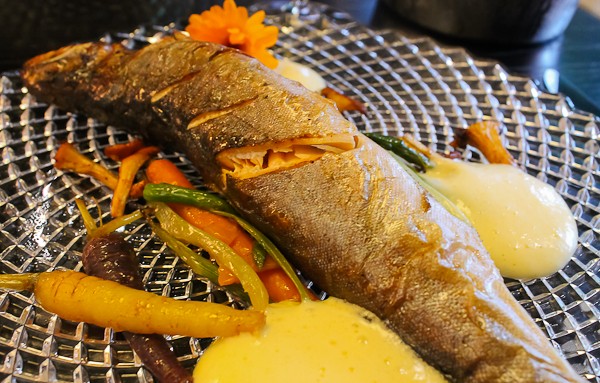 Yes, the fish was really good…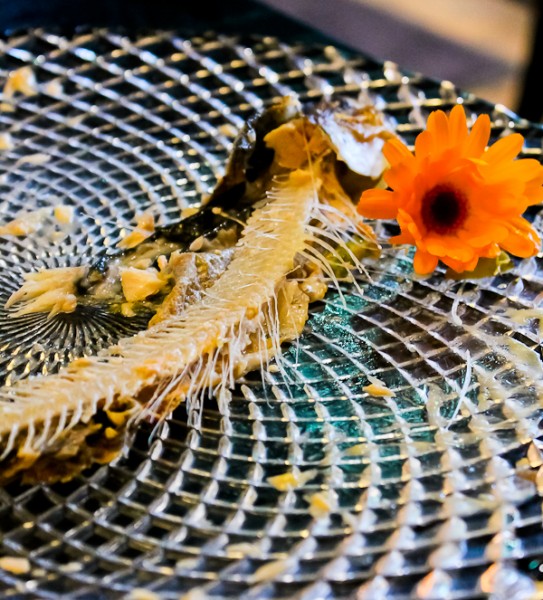 Desserts were spectacular!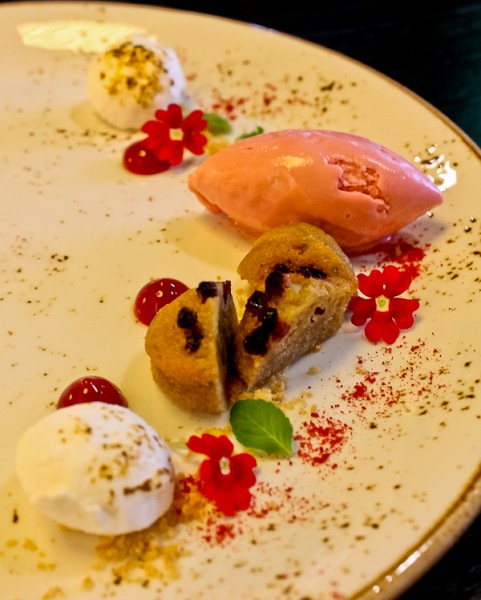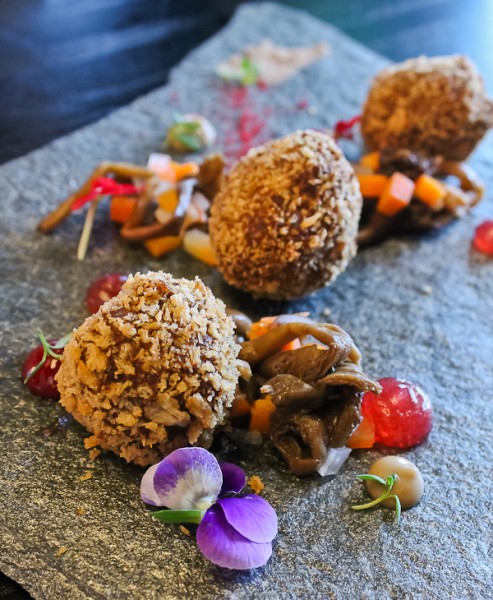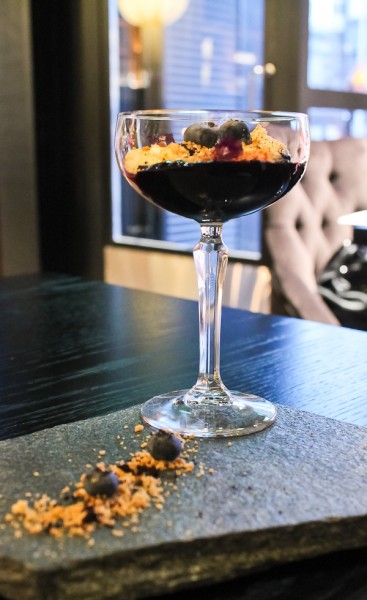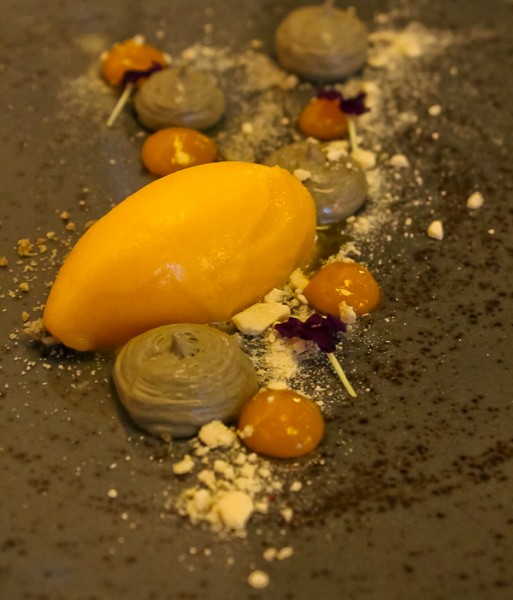 It's quite impressive what has been done to the 1950's era building that is now the hotel.  It was built in 1949, after it had to be rebuilt after World War II.  In fact, almost 90% of Rovaniemi was destroyed during the war.  Now it has shopping and cultural areas, and Santa's Village only a few minutes away has helped bring people back to this beautiful land.  It is obvious a lot of thought, love, and hard work has been given to the Arctic Light Hotel, and I can't imagine staying anywhere else.  And we will be back!
Just down the street from the Arctic Light Hotel is an old Lappish restaurant called Nili.  While the Arctic Boulevard has great contemporary food, Nili offers genuine Lappish food like… reindeer.  Yes, like in Dancer and Prancer, and Rudolph.  But that is part of the culture, just as we have venison in our country, Finland has reindeer.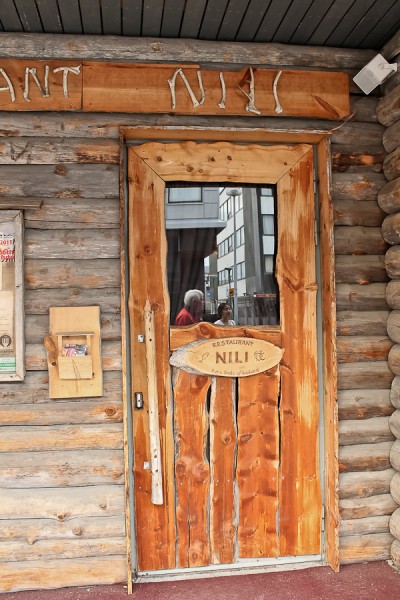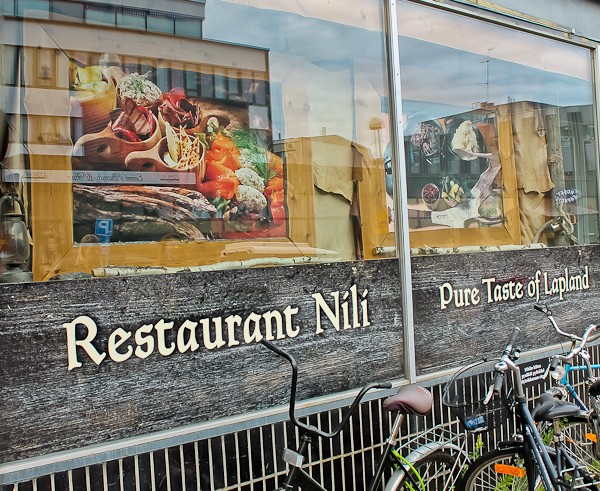 The interior furnishings are just as you might expect, with genuine Lappish handicrafts, reindeer horns, reindeer leather items, and of course all kinds of reindeer meat dishes; meatballs, steaks, sandwiches, and stews.  We were seated at a table with a visitor looming above our heads.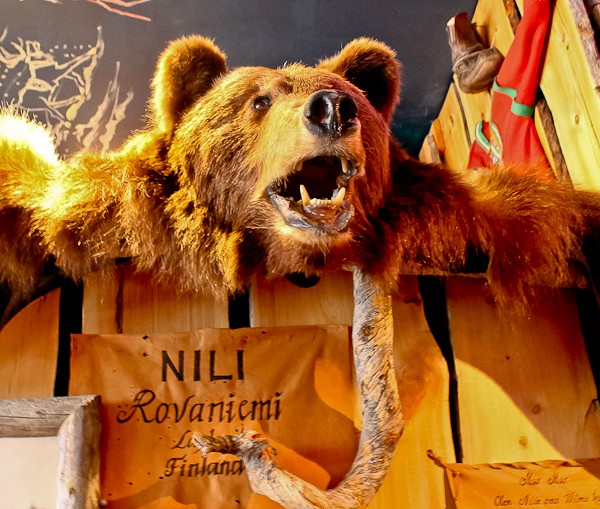 Nili is obviously much different from our hotel restaurant, but both are wonderful contrasts of what is available in Rovaniemi, and we appreciated learning of both.
Here are a few reindeer items you will find in Finland: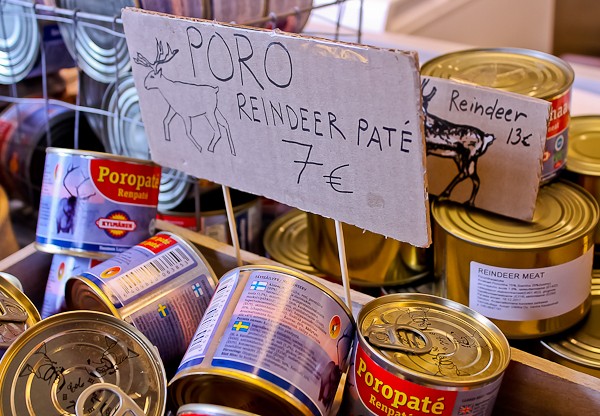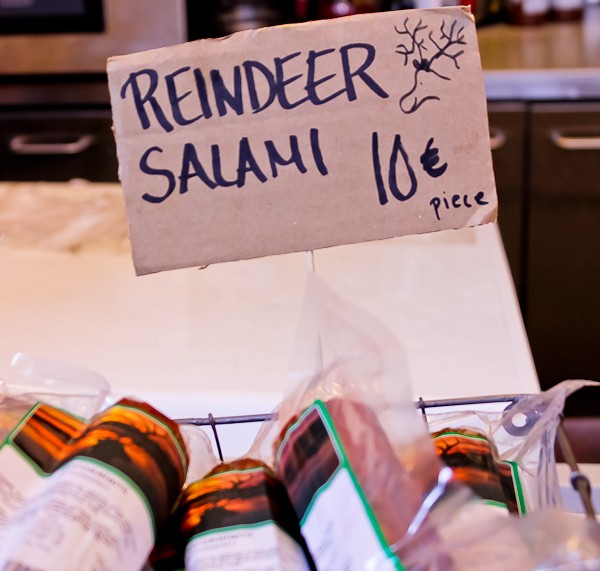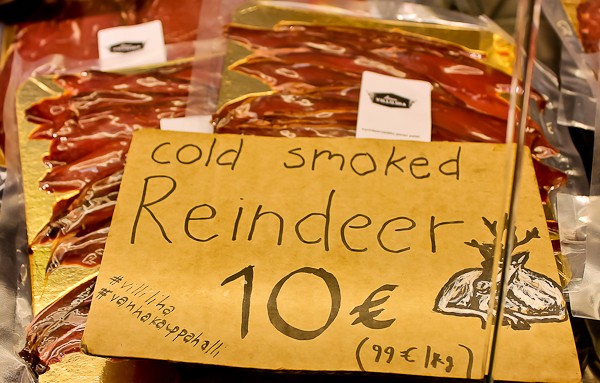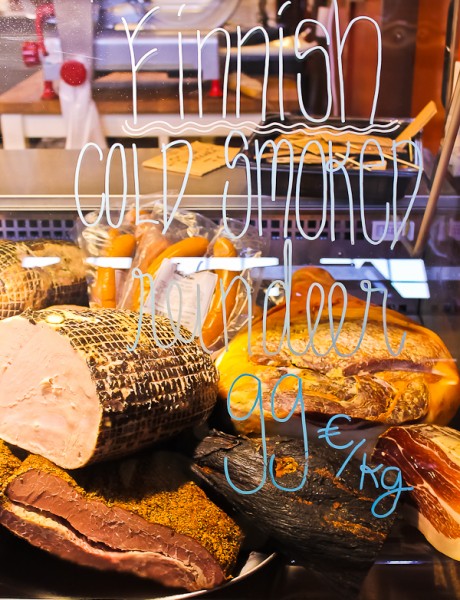 There is so much more to learn in this area, and all of Finland.  It's such a fascinating country and if you haven't been there, check it out.  You don't have to eat reindeer, but you must have some Karjalanpiiraka, Finnish Karelian Pies.  What's that you ask?  That's for another blog!