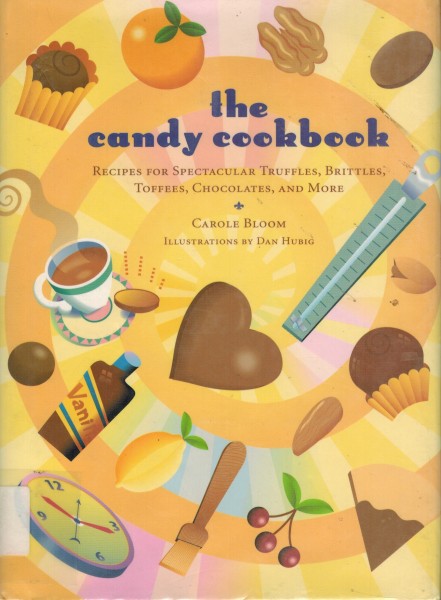 I have made so many delectable treats the last ten years from this little cookbook, packed with over fifty recipes for homemade truffles, caramels, toffee, fudge, brittles, chocolates, and nuts.  When I saw another copy at a library book sale, I grabbed it immediately knowing it would find a good home on my cookbook giveaway Monday!
I adore truffles and love giving them away for Christmas or hostess gifts.  You will find recipes for truffles like Black Forest, Port, White Chocolate Citrus, Cinnamon, Ginger, and Tangerine.  There's so much more in this little book.  You will love having it for the holiday season!  Homemade candy is always a welcome and special gift.
Here's all you have to do:
1) Leave a comment below and tell me your favorite candy.
2)  Enter now through Sunday, October 26th, ending at 9 pm CST.  (Continental USA only)
3)  Winner is randomly chosen using random.org and will be notified by email and posted on the next Monday blog.
That's it!  Good luck!
Congratulations to last week's winner of the Martha Stewart Baking Handbook,  Pamela Shank!