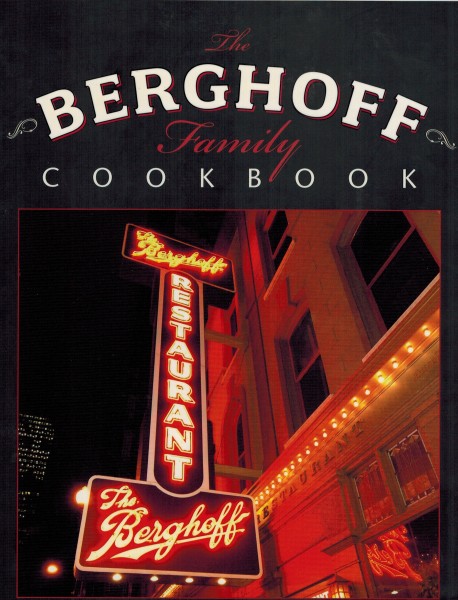 In 1898, one could order a 5-cent beer and get a free corned beef sandwich with it.  That is, if you were a male.  The original old tavern enforced a no-women policy.  Of course all that changed, but the menu of classic German fare such as Sauerbraten, apple strudel, Black Forest cake, German potato salad, Weiner Schnitzel, and the famous creamed spinach remained the same for over 100 years.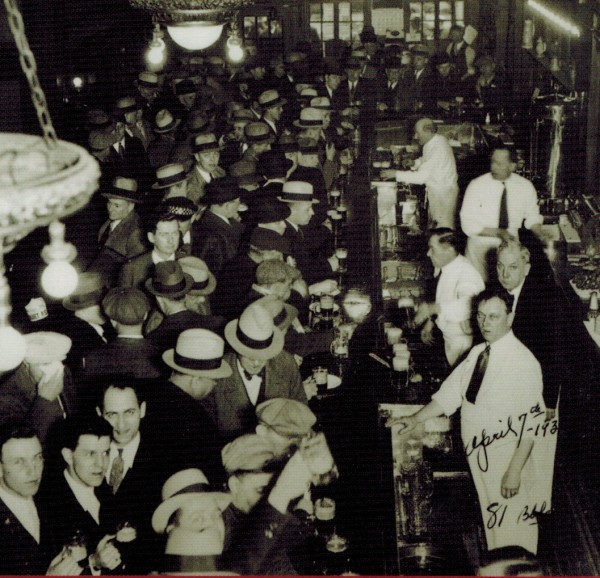 Sadly, on February 28, 2006, the Berghoff Restaurant closed its doors after 107 years.  But not to worry.  You can make all the Berghoff classics with this cookbook.  The Berghoff as we knew it is gone, but still lives with its catering business and cafe, offering lighter and healthier fare with the next generation of Berghoff family members still running the business.
If you would like to enter the drawing (Continental USA only)  for this one-of-a-kind cookbook, leave a comment on this blog about your favorite German food or what you would like to learn to make, or maybe you even dined at the old Berghoff and you can tell us a story about it.  Enter now and you will be entered in the random drawing.  Entries close Saturday, September 27, 2014 at 11:59 pm.  Winner will be notified over the weekend and also posted on next week's giveaway.  Good luck!  You will love this book, rich with recipes and history.  You can also read about Berghoff's on their website.
Congratulations to Robin Kessler who won last week's drawing of the Lidia Bastianich cookbook, Lidia's Italy in America.