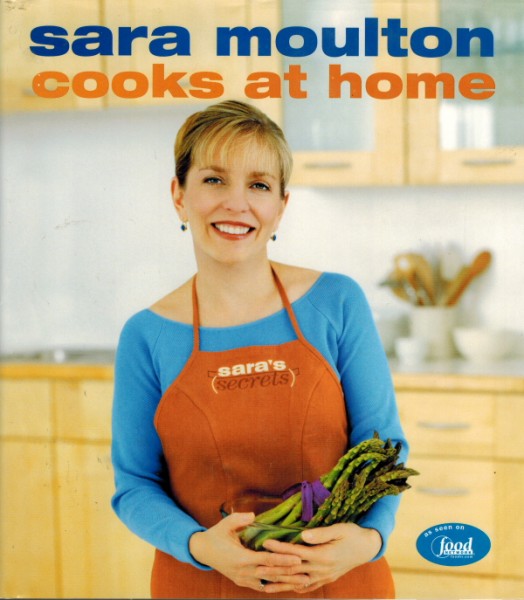 Just say "Sara Moulton" and you will get a variety of comments, always on the line of, I love her!  I love her recipes!  I loved her on the Food Network!  I don't think I have ever heard a negative.  Everyone seems to gravitate toward her fare, from family favorites to elegant dishes.
This great cookbook can be yours where you will find more than 200 recipes for every meal with her original creations as well as her favorites from family and friends, such as her mom's meatball stroganoff, and her grandmother's spice balls.  You will also learn of Sara's  shortcuts and tips, and an entire chapter of pairing food and wine.
I have made Sara's tomato, basil, and cheese tart with a pancetta crust, and I can tell you that you can't stop at one piece.  It's not only delicious, but simply gorgeous and impressive.  I think you will love this book!
To enter the random drawing (Continental USA only), just leave a comment here on the blog about why you love Sara Moulton or why you would love to own this cookbook.  The winner, as always, is selected using random.org.    Enter right now up to Saturday night, August 30th, at 11:59 pm.  Good luck!!
Now for the lucky winner of the giveaway from last week, the classic Julia Child cookbook, The Way to Cook.  A big congratulations to:
Tiffany Aaron