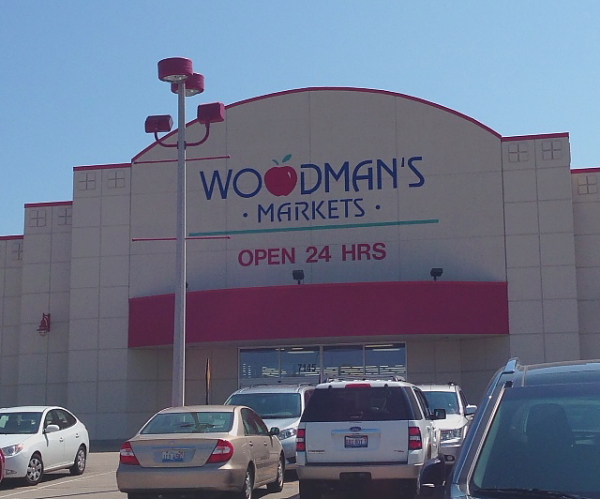 Not far over the border of northwest Illinois, you will find Kenosha, Wisconsin and Woodman's Market.  I make a trek up there about every six months or so to check out what's new.  Woodman's has everything.  Everything.  I have never seen such a huge grocery store.  It's not one of those warehouse stores, but long, long aisles of everything.  I can't stop saying everything because it's true.  To me, it's a food playground.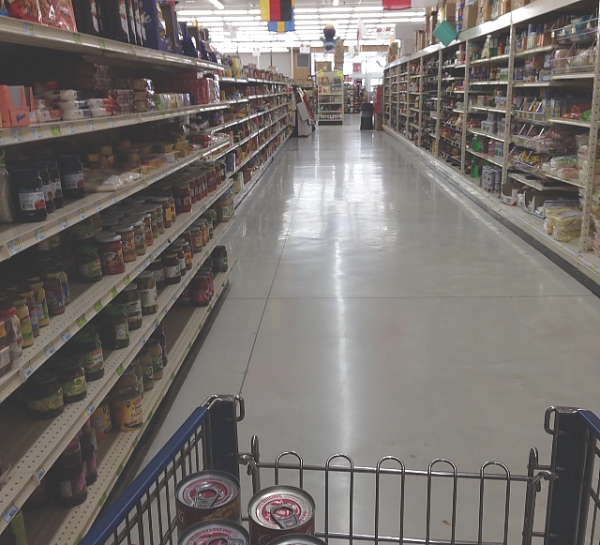 This is only part of the ethnic aisles.  There is something from every part of the world.
I have many friends who bake and enter baking contests, so that aisle was my next stop.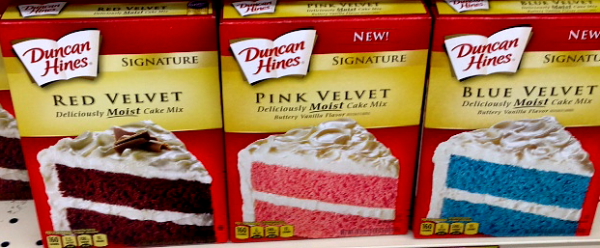 I knew red velvet was popular, but pink and blue?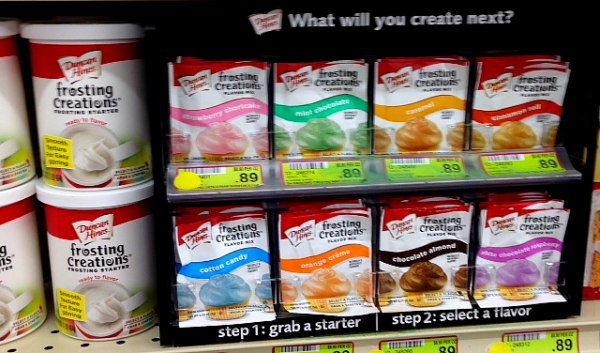 These were completely new to me;  first you buy a can of frosting creations, then pick a flavor to stir into it.  They have strawberry shortcake, mint chocolate, caramel, cinnamon roll, cotton candy, orange creme, chocolate almond, and white chocolate raspberry.  So how would the blue velvet cake look with blue cotton candy frosting?!
Just in time for summer, I found these toppings for pie or fruit cobbler.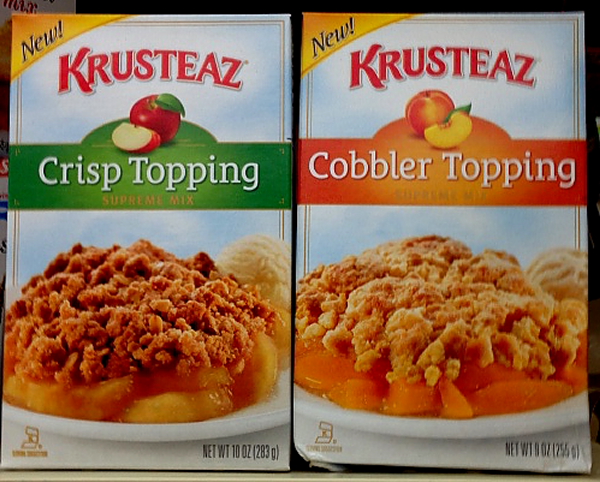 There were all kinds of the usual cupcake liners, but I had never seen parchment cups before, in small, large, and extra-large.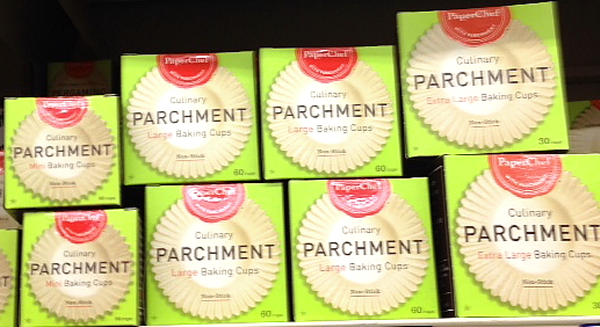 What's Wisconsin without its famous cheeses?  You will be able to find any kind of cheese in several long cases.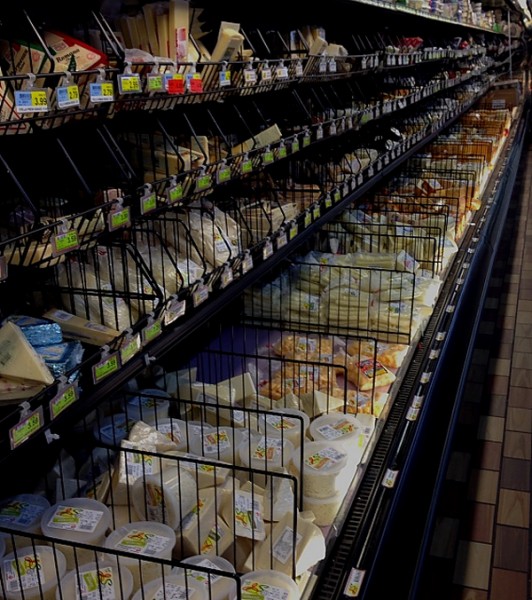 How about some little mini cubes of cheese to toss in salads or on top of pizzas?  They are really tiny.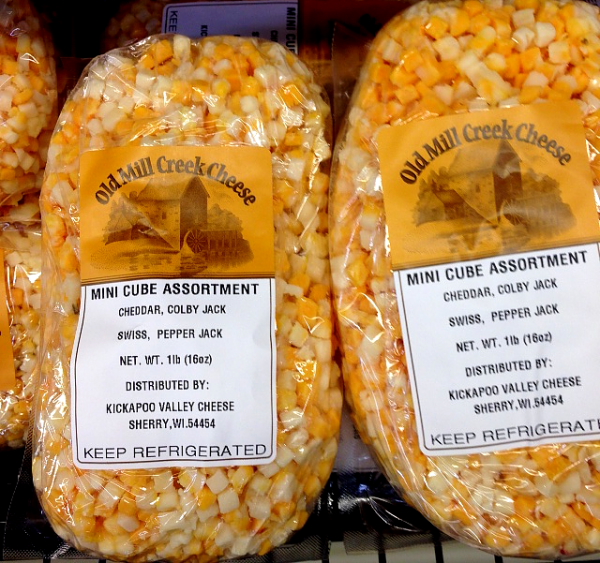 Okay, this one really threw me-  Fudge Cheese? Anyone know what this tastes like?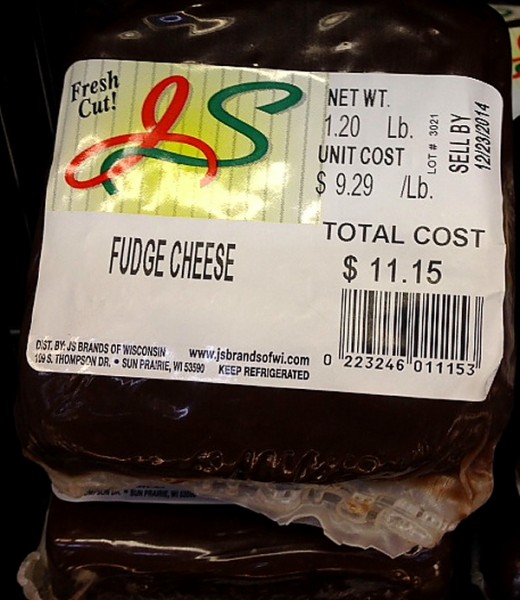 Of course we all know Wisconsin is also famous for its sausages and brats.  You will never find a store with more assortment than Woodman's.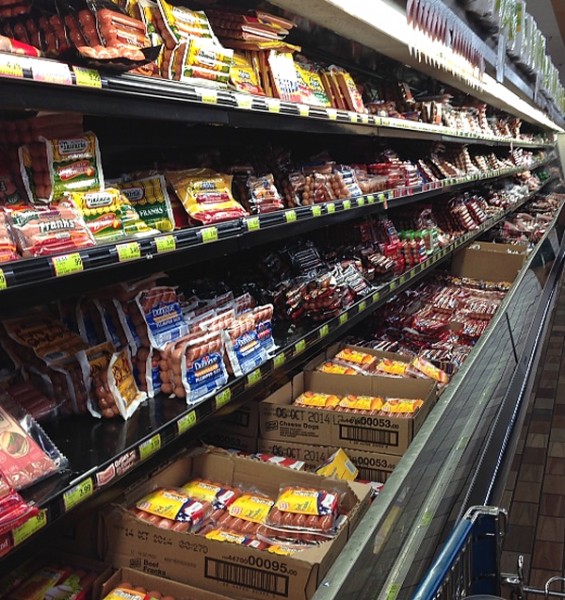 To go along with all the sausage and brats, there are also huge aisles with every flavor of mustard, ketchup, pickled everything, barbecue sauces, and every condiment in between.  And not to forget the bread and buns.  Another huge area.
The massive frozen area even has pasties like you would buy in the Upper Peninsula of Michigan.  I also found another favorite: there are many people who love Blue Bunny ice cream and their other frozen treats.  Let's just say Woodman's is Blue Bunny heaven.  The frozen vegetables are endless with every kind and combination, as are the frozen pizzas.  Many of the pizzas are from local places, but also Chicago Deep Dish from Gino's.  I also forgot to mention the produce area.  Wonderful, fresh and much of it local.  I spent more time and money there than anywhere else in the store.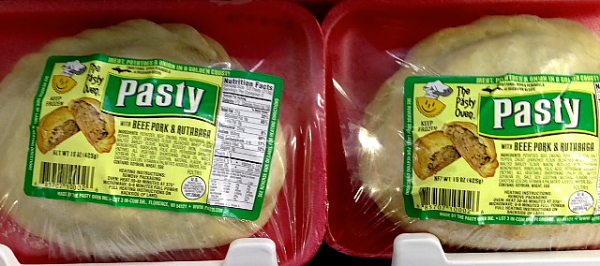 As I was ready to check out, something familiar caught my eye in the cereal aisles.  It was the Silver Palate logo like on their cookbook.   I had no idea they made oatmeal.  Apparently it won some kind of award, too.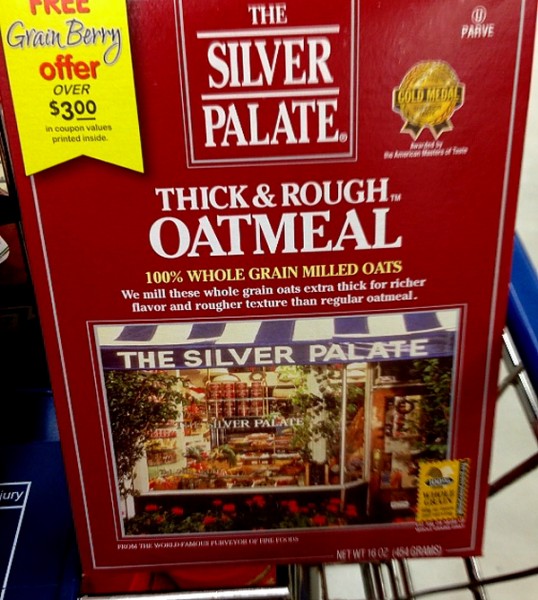 It was time to go before I would have to camp out for the night.  I drove home a happy foodie, but then remembered it all had to be put away when I got home.  Call me a cheesehead for the day and I'm good.