Since there is still lots of time left for canning and cooking fresh local produce, the books this week are for all those who love to preserve and enjoy the bounty of your own garden or Farmer's Market.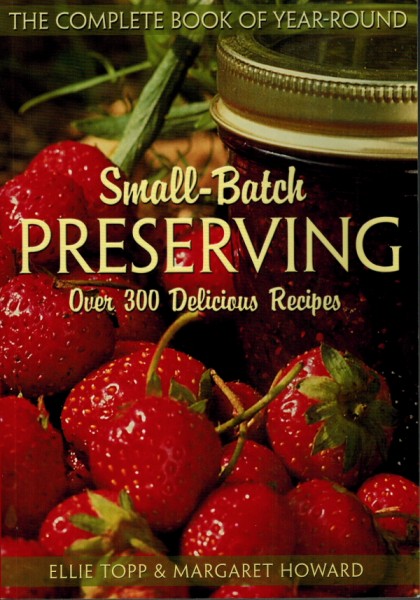 Small Batch Preserving is perfect for those who love homemade preserves but don't want to spend all day in the kitchen.  Or it's great for those who only have a one or two person household.  The book has a dazzling array of jams, jellies, and marmalades, fruit butters, sauces, chutneys, flavored oils, or specialty vinegars.  I have made items from this book and I can tell you they are wonderful!
The next book is an oldie but a goodie from 1970, that I found at a used book sale.  Many of you are probably familiar with the Farm Journal cookbooks.  Always great and easy recipes.  There are recipes for garden fresh vegetables, dried, main dishes, salads, soups, appetizers, and relishes.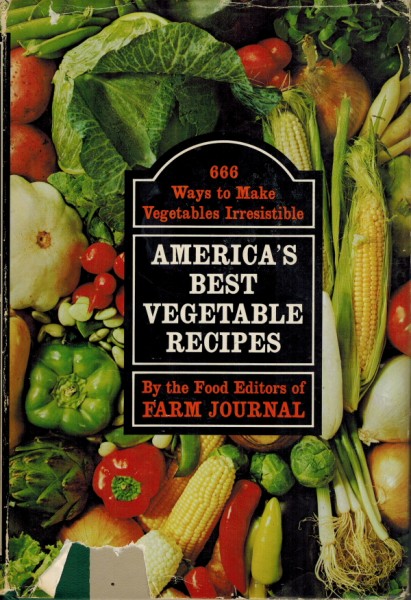 To enter the random drawing, leave a comment here on the blog and tell us your favorite preserve or fresh vegetable that you love to preserve or eat in the summer.  The drawing is open right now (Continental USA only) and until Saturday, August 16, 2014 at 11:59 pm.  I will notify the winner via email and also will post on the next Monday when a new contest is announced.  Winners are selected by random.org.  Good luck everyone!
Come back every Monday for a new book.  Remember, you can't win if you don't enter, so enter every week!
The lucky winner from last week's random drawing for Ina Garten's Barefoot Contessa Family Style cookbook is:
Gina Pelloni!  Congratulations, Gina.  I sent you a separate email to get your address.
Thanks to everyone for entering!  Onto the next one, and the next one, etc.!