My husband Bill may not cook in the kitchen, but he can cook over a fire.  Nothing makes him happier than to be in the woods and grill something over open flames with wood he just split.  In this case, we are not in  the woods, but in our own backyard.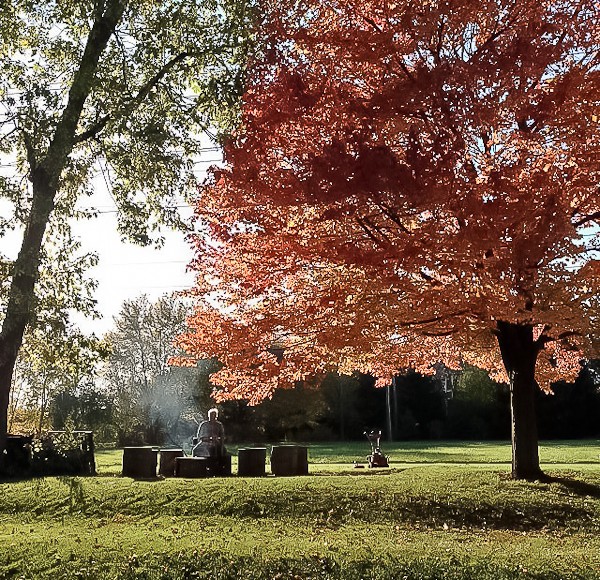 There is Bill, happily sitting up in a corner of our backyard, tending the fire pit while sitting on logs he brought back from our property in Michigan on Lake Superior.  On a beautiful fall day this past weekend while our daughter Kara was visiting for a few days, we decided to try out a rotisserie that came with a large steel fire-pot that I won in a recipe contest years ago. Bill made a nice fire in the pit and attached the electric rotisserie.
Earlier in the day I marinated three Cornish hens in olive oil, lemon, and fresh herbs.  Bill brought in the long rotisserie skewer and we each took our Cornish hens and tied them up with string.  He took them out to the fire pit to start cooking.  But we encountered our first problem.  Even though the legs were tied, they were hanging downward and the rotisserie wouldn't turn.  Bill brought the long skewer back in and we tied the legs right onto the skewer.  It worked!  The rotisserie turned and cooked the hens to a beautiful golden color and crispy skin.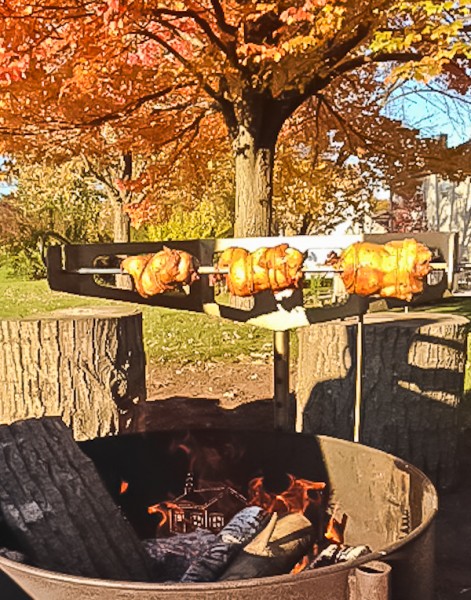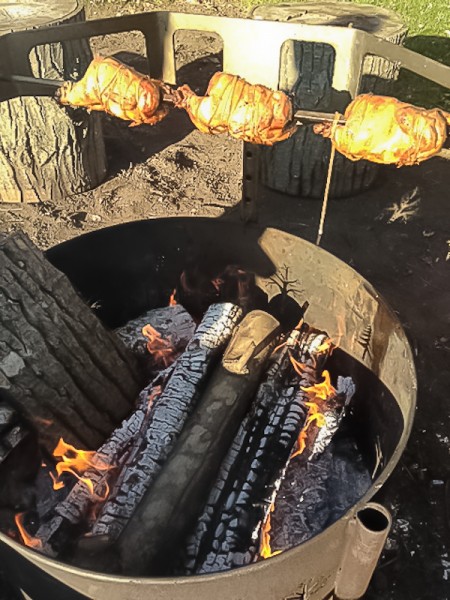 We declared them to be the best Cornish Hens we had ever tasted.  After we devoured the hens, I made chicken stock from the bones.  The next day I made a chicken rice soup that had a wonderful subtle smoky flavor.  Next up will be kabobs of some kind, or maybe a duck.  Any other suggestions?  I would love to hear!