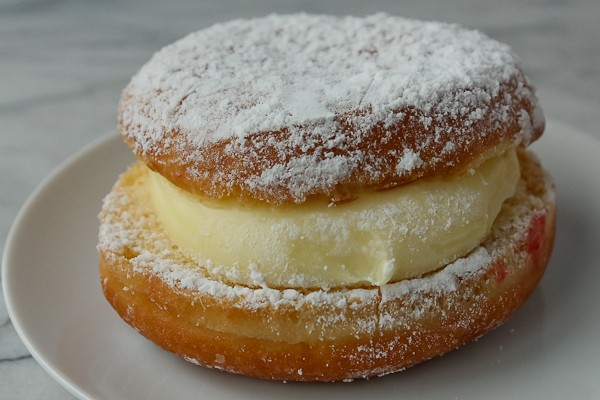 Every year on Fat Tuesday, this is the conversation over morning coffee:
Bill:  I need to get to the bank early this morning.
Me:  Why is that?  (like I don't know the answer…)
Bill:  You know, before it gets too busy.
Me:  You mean when the Lovin' Oven Cakery across the street from the bank starts selling Paczki and you want to get there before they sell out?
Bill:  Maybe…
Yes, Paczki Day in the Chicago area is huge.  These delicious Polish pastries are everywhere from the city into the suburbs.  I can't even imagine how many are sold on Fat Tuesday.  Paczki (poonch-key) are pastries made from deep-fried flat dough with fruit or cream filling and usually covered with sugar or icing.  A small amount of grain alcohol is usually added before cooking which later evaporates to prevent the absorption of oil deep in the dough.  They are dense; it's a yeast dough that doesn't collapse when you bite in.  They are about the size of a hockey puck.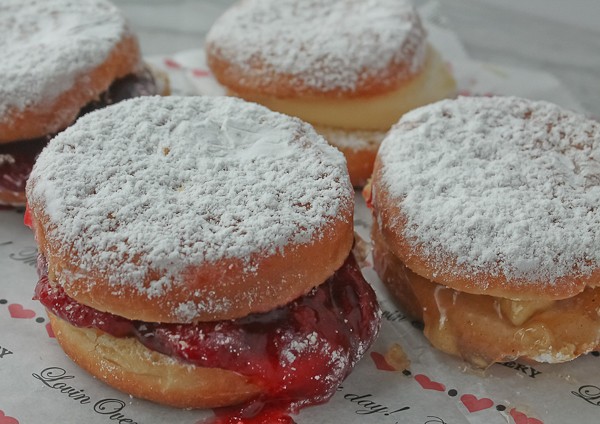 In Poland, paczki are eaten on Fat Thursday, the last Thursday prior to Ash Wednesday and the beginning of Lent.  In North America, especially the large Polish community of Chicago, Detroit, and other large Midwest cities, Paczki Day is celebrated mostly on Fat Tuesday, but also on Fat Thursday and on Casimir Pulaski Day.  Mardi Gras may get all the attention, but Polish bakeries across the USA crank out hundreds of thousands of these treats on the special day before Lent begins.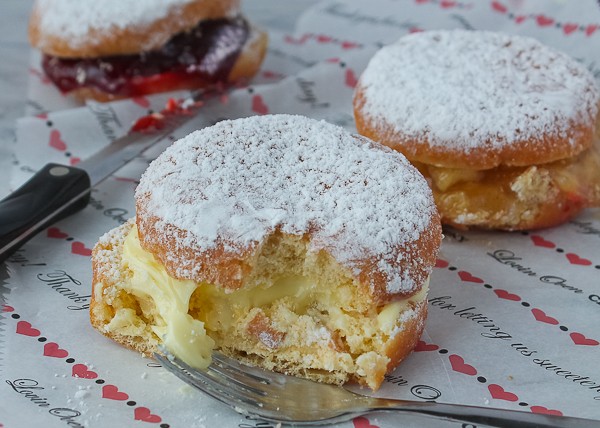 The pastries themselves have existed since the Middle Ages when they were originally filled with pork fat and fried in lard.  The recipe was modified when French cooks came to Poland and improved the dough to make it lighter and spongier, and added sweet fillings.  Today fillings are usually fruit or custard.  The Lovin'Oven Cakery in my hometown offers fillings such as strawberry, raspberry, apricot, blueberry, prune, cream cheese, chocolate silk, custard, and even the ever-trendy maple bacon.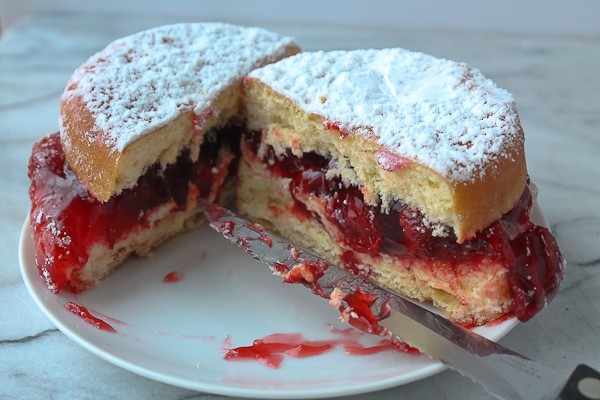 You can find paczki with small dabs of filling in the center but who wants one bite of filling?  Go for broke on Paczki Day!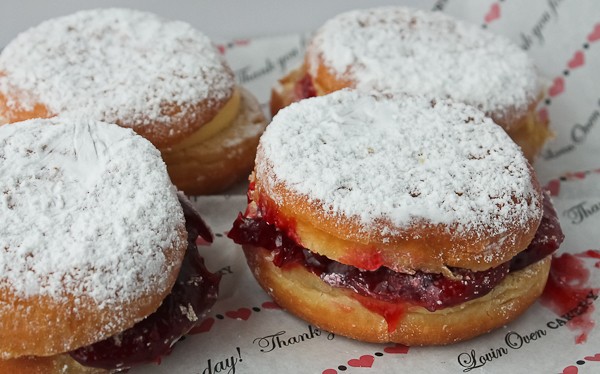 I have seen polls online before such as this one:
When do you celebrate Paczki Day?
-Fat Tuesday
-Fat Thursday
-As many days as I can
-What's a Paczki?
At least now you know what a paczki is.  The other answers are up to you…