As I was packing today for a trip to California to see my mom and both daughters who are meeting me there, my husband walked in and handed me a big envelope from Finland.  The return address was from Leena, our beloved new relative that we just met last summer.  I have written of Leena before.  She is an angel.  How did we ever live without her?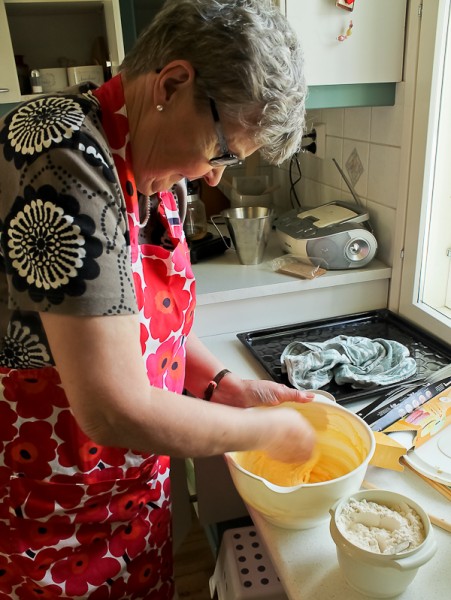 Leena has the most loving heart and gives the best hugs.  She also is the best baker and knitter in Finland.  Leena sent me some new socks for Valentine's Day.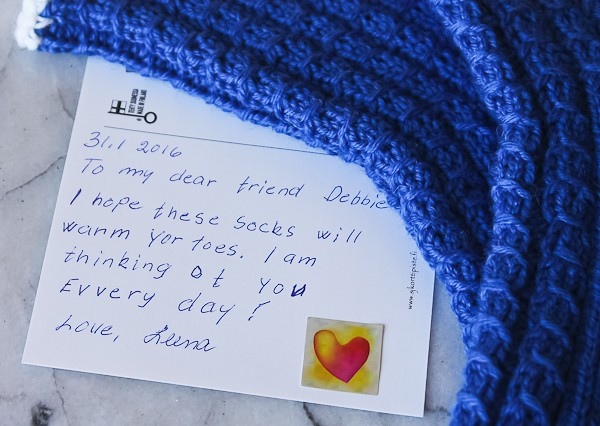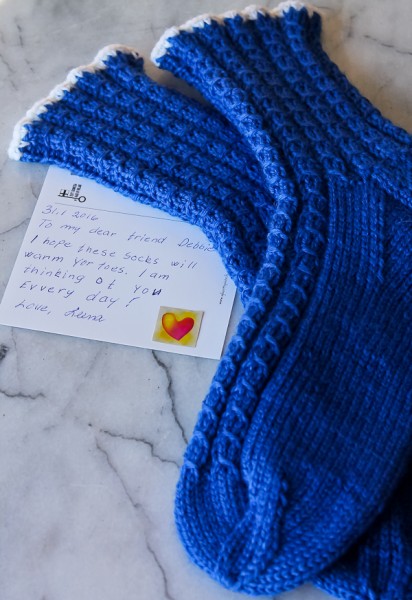 Look at the workmanship and love that went into those socks, which also happen to be the colors of the Finnish flag.  How I wish I was in Leena's kitchen right now cooking with her and wearing my socks.  I miss you and think of you every day too, Leena.  Happy Valentine's Day.