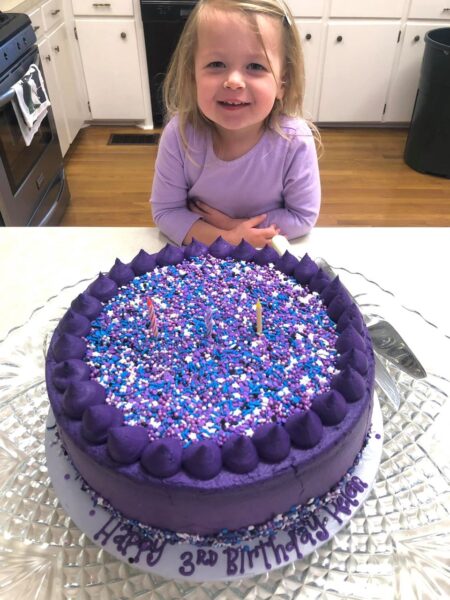 Sunday was a special day.  Our granddaughter Helen (named after her great-grandmother) was born three years ago on 11-14 at 11:14 a.m!  How funny is that?  We think it means she is double special!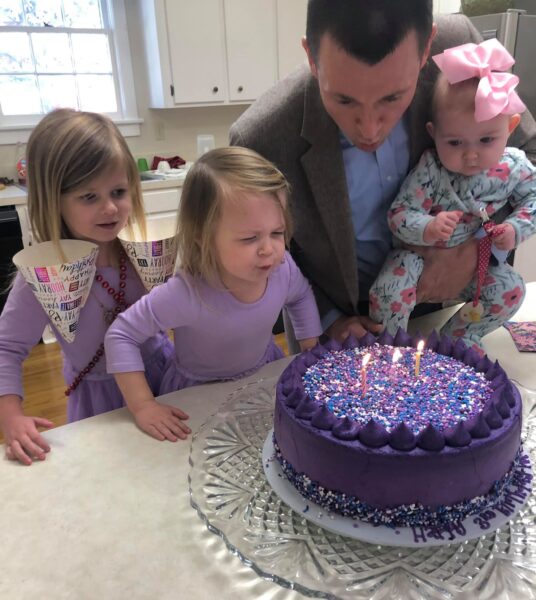 It's easy to see that purple is her favorite color, in clothes, cakes, and everything else!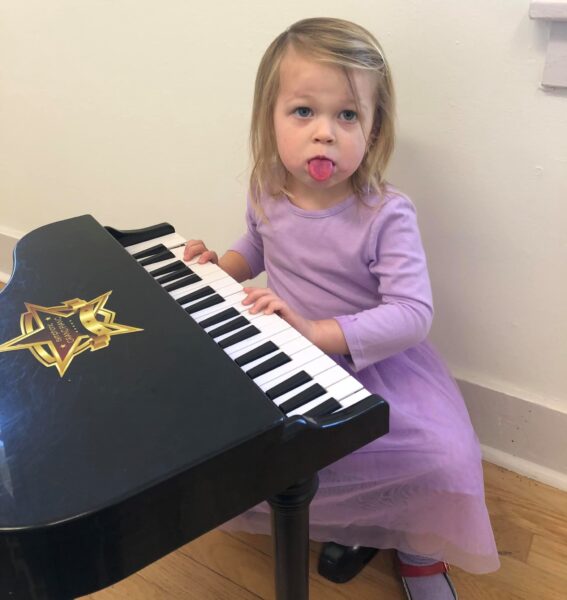 Of course, a purple cake also means one will have a purple tongue!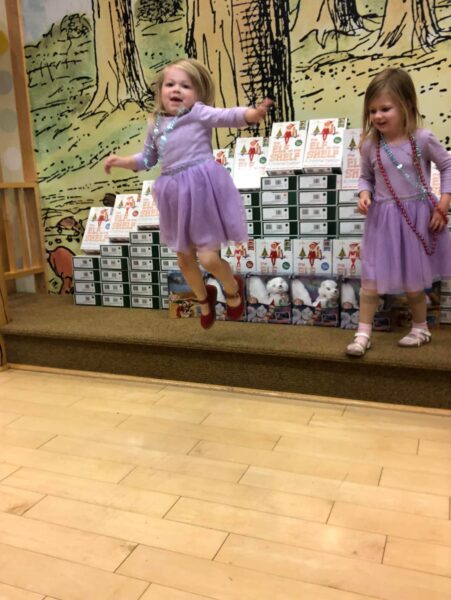 A favorite place to visit is Barnes & Noble, where Helen and sister Virginia Rose love to buy books, pick out birthday gifts, and jump for joy.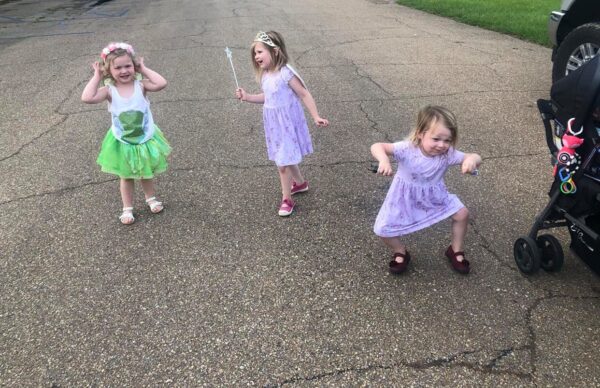 Helen also loved dancing at her birthday party, showing us her Helen way of dancing.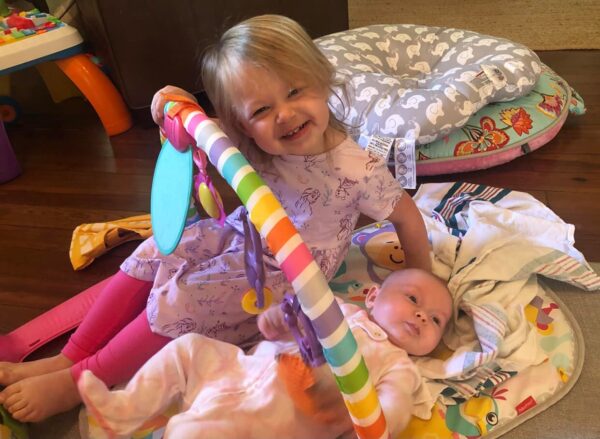 Helen is such a good big sister.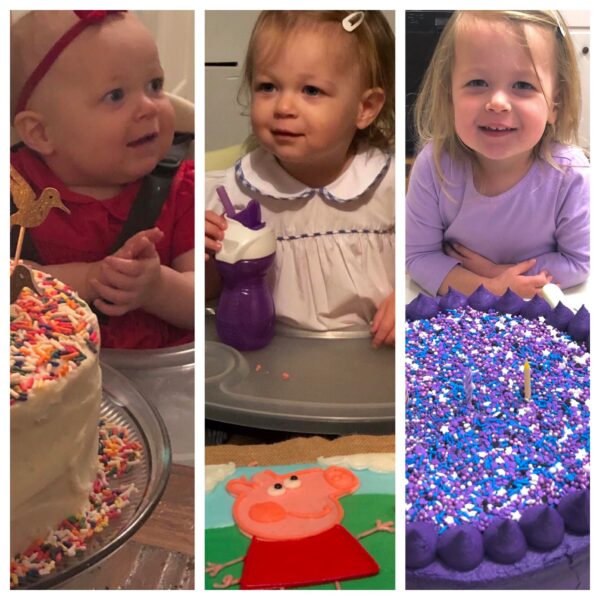 Helen in her first three birthdays.  First it was just sprinkles, then a Peppa Pig cake, and now the purple.  I wonder what the next cake will be?
Her mommy, our daughter Kara, described her perfectly.  "Helen is all personality- sweet, tender, sassy, and truly funny.  You'd never think a two-year-old could have comedic timing until you met Helen."  Now that she's three, we're looking forward to see what she does next.
Gram and Pa love you so much, Helen.  We can't wait to see how you will make us smile tomorrow.  Every day is something new.