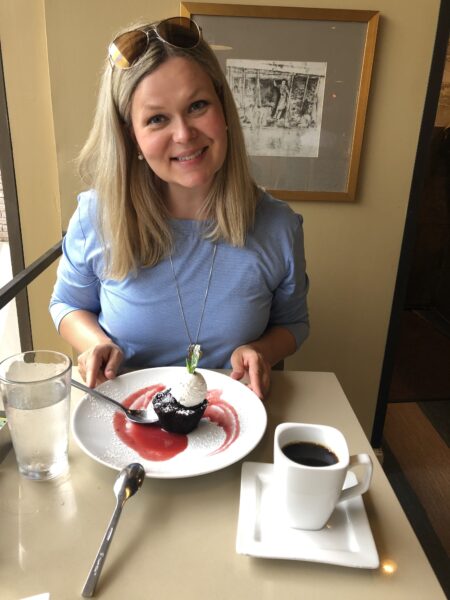 We recently returned from a family celebration in Mississippi at the home of our youngest daughter, Kara.  We had to leave before her birthday today, but we celebrated early along with my husband Bill's birthday, baptism of the new baby, plus a big 4th of July party. (more on all these soon!)
The photo above is Kara celebrating her birthday dinner last night.  She looks so happy!  Kara has much to be happy and grateful for, especially for a wonderful husband and three beautiful daughters.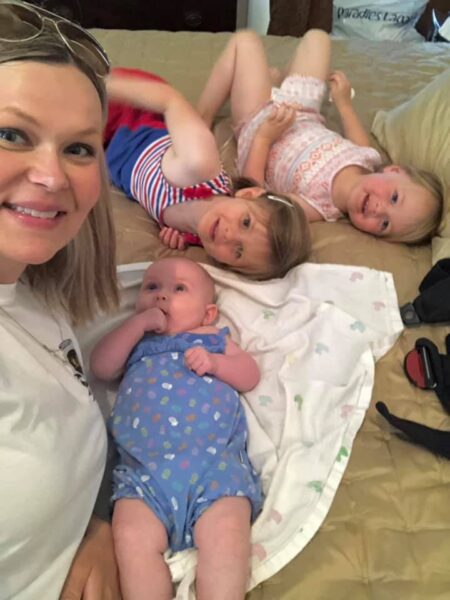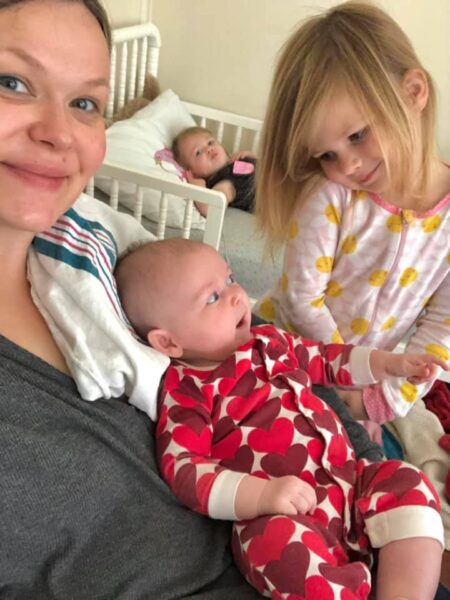 Kara is an amazing mommy.  I loved watching my baby with her own babies.  I was in awe of how she juggles an infant and two toddlers under the age of five, but she makes it look easy.
I am so proud of the woman she has become, from world traveler in college, to Special Agent for the FBI, and now a mom of three.  Kara has had an exciting life and it's only just begun.
Daddy and I look forward to watching your girls grow up, just as we watched you.  Happy Birthday, sweetheart.  You are loved so much.