Like so many others, it has been a long time since our family could gather together due to the pandemic. Earlier this month we were able to do just that and crammed a lot of hugs and fun into a week.  My husband Bill, daughter Kristina and I, drove to Mississippi to visit with daughter Kara and family.  My brother Alan and sister-in-law Ellen drove in from Oklahoma pulling their new RV.  It was also the first time to meet new granddaughter number three!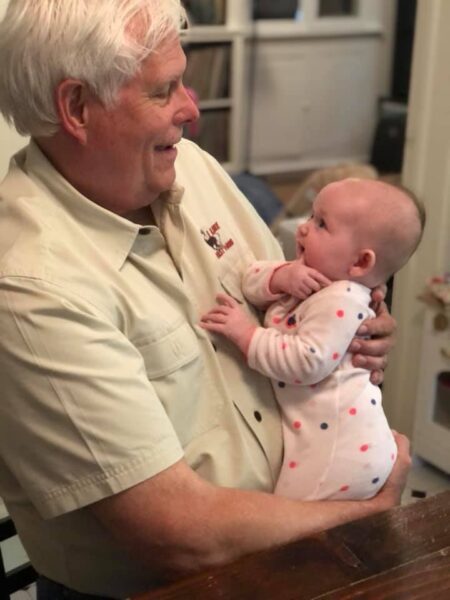 Bill's first time holding our new granddaughter, Lyda Belle!  She is such a happy girl and smiles all the time.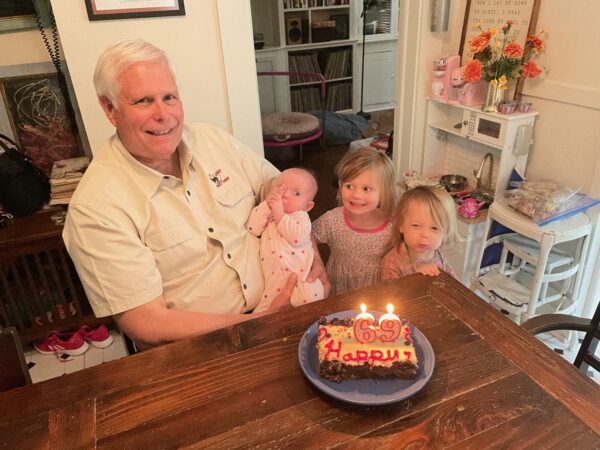 During our visit it was Bill's birthday.  Here he is surrounded by all his girls who can't wait to dive into the cake!
Our first big Southern meal was a shrimp, crab and crawfish boil from the fabulous T'Beaux's Crawfish and Catering. The kitchen table was covered with newspaper and all the goodies were laid out and ready for everyone to dive in!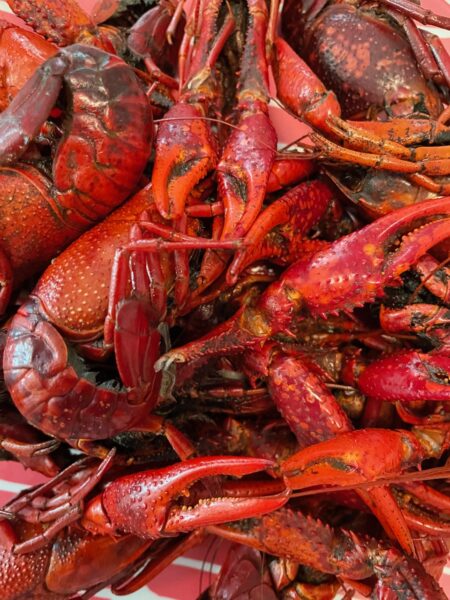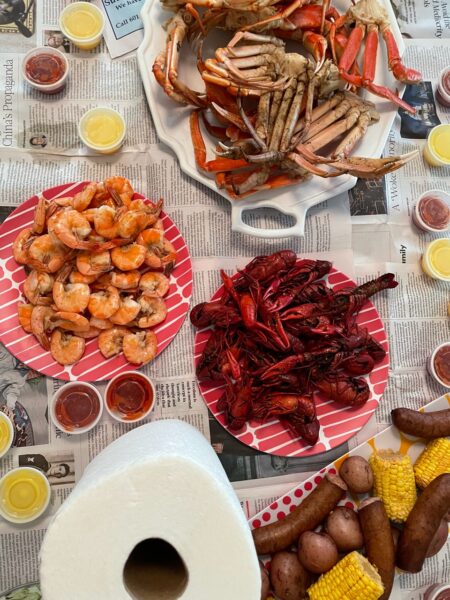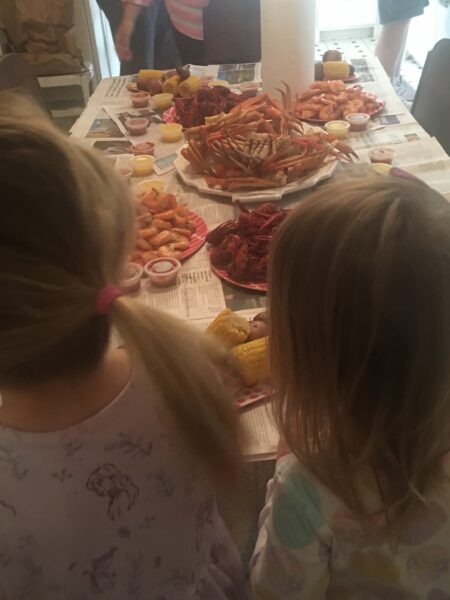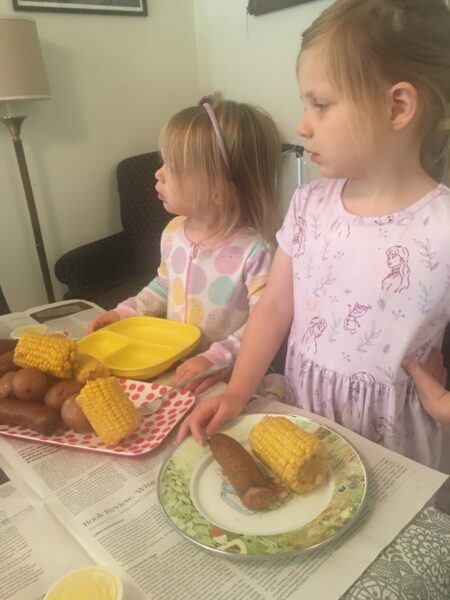 The girls couldn't figure out how to eat the crawfish, so they stuck to the delicious sausages and corn-on-the cob!
The weekend was also the annual 4th of July party.  The huge bash is always held at the family lake house, a beautiful home built in 1840.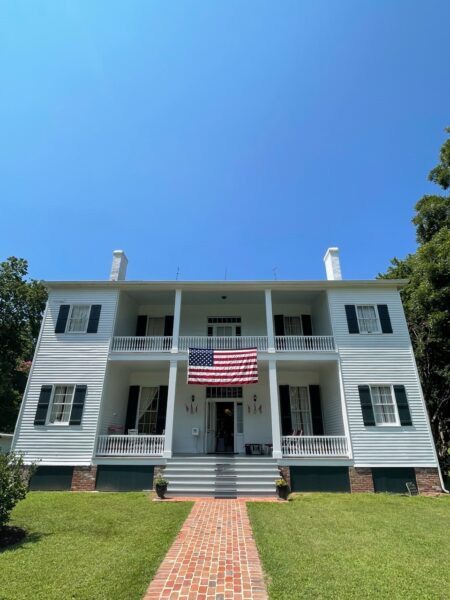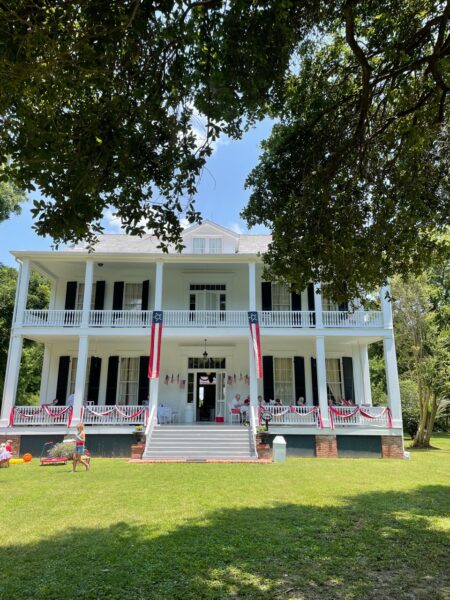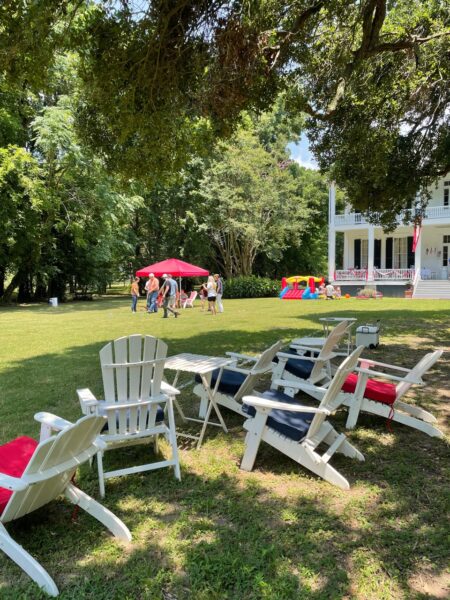 There was lots of fun and food.  The girls and all their cousins had a ball.  The adults participate in the tradition of a croquet contest.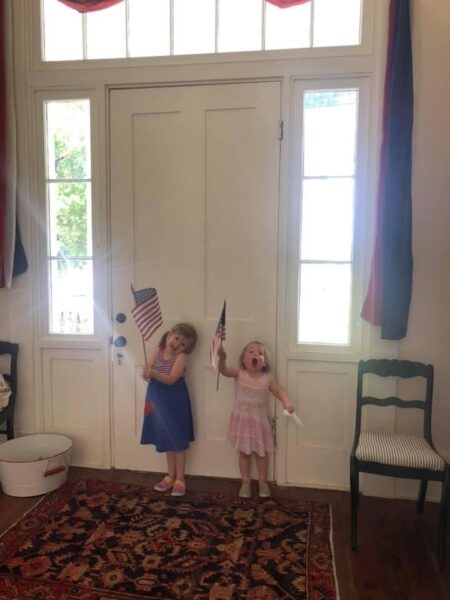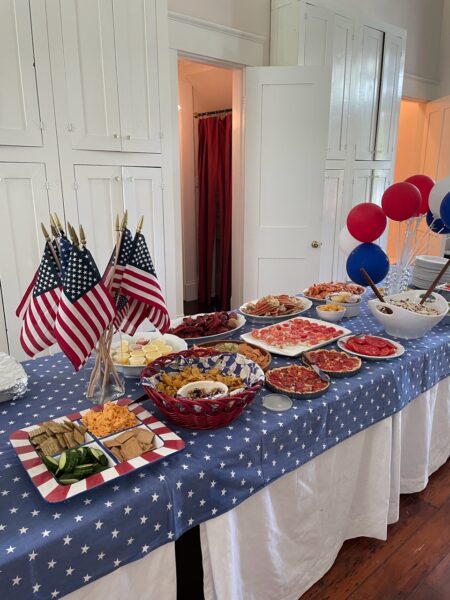 This is only a small portion of the huge table!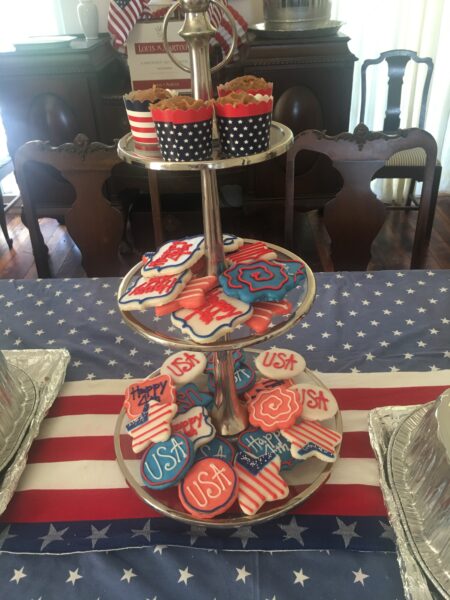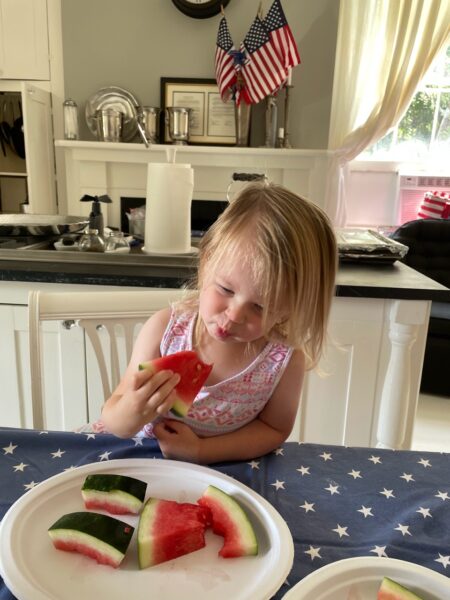 Helen loves watermelon!
The next day was the baptism of Lyda Belle, where she wore the family baptismal gown.  It's been through quite a few babies and starting to show some wear but still beautiful.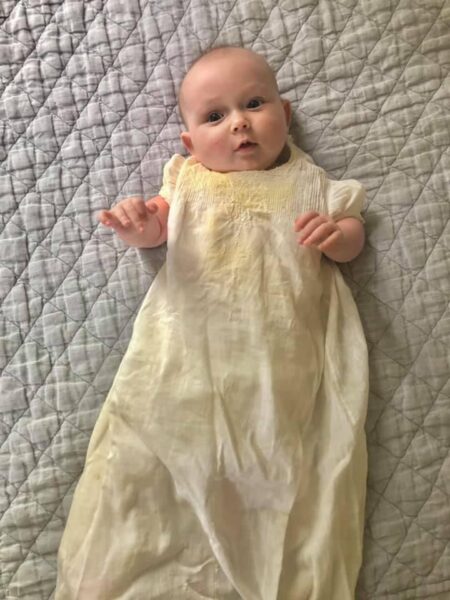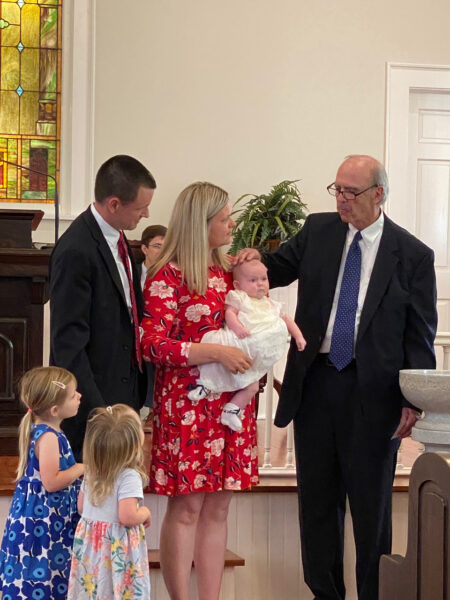 She never even cried!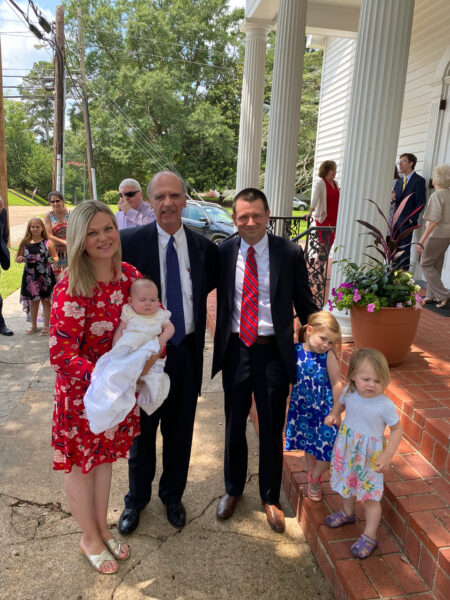 It was a special day for the family.  Afterward we had a party at the home of Uncle Ken and Aunt Beth which was more great food including Beth's yummy fried okra.  I could make an entire meal of fried okra..
The next day we decided that no one would cook and a pizza party was planned.  We ordered a huge variety from The Bank by Pizza Shack.  How about six pizzas?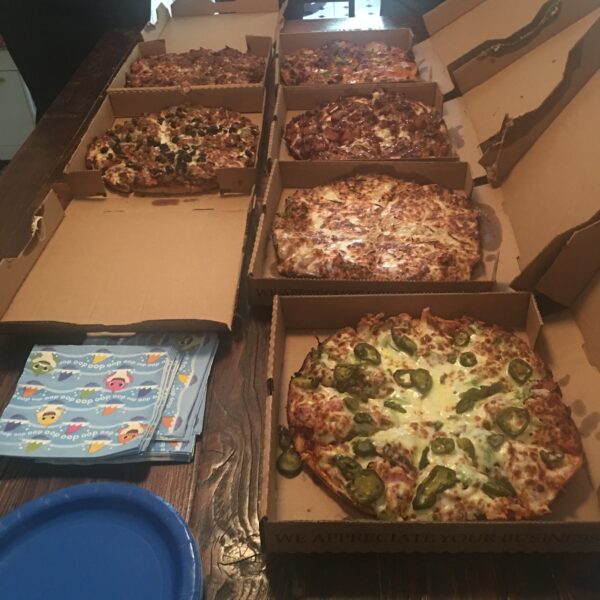 Read the pizza menu here.  I couldn't wait to try the alligator andouille sausage pizza.  We can't find an alligator pizza back home in the North!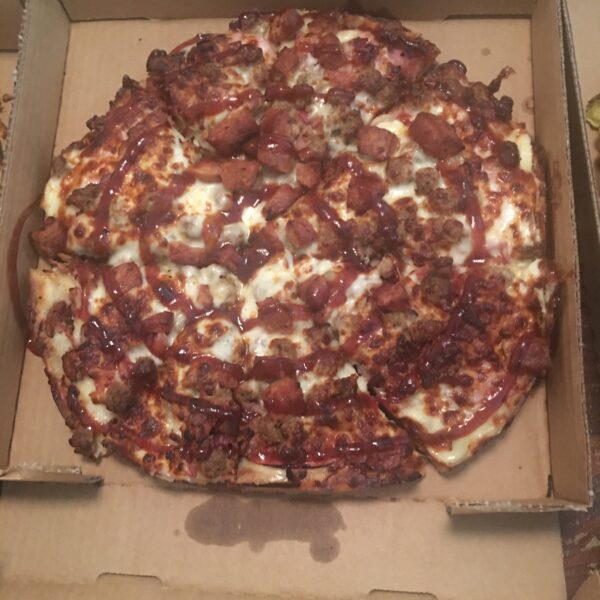 It was delicious!
The week flew by and left us with so many memories.  It was a joy to hug everyone and we already started talking in the car driving home when we can all gather together again.
When we got home I started looking through some Southern cookbooks.  So many incredible recipes, but no alligator pizza!  I'll have to settle for a deep dish Chicago pizza.  No alligators in Lake Michigan.