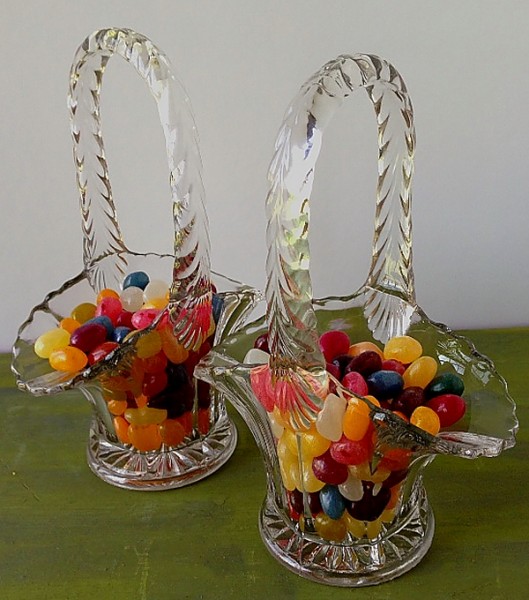 Happy Easter!  I hope everyone has a joyous day with family and friends.  These beautiful glass baskets belonged to my great-grandmother and I love filling them with colorful jelly beans every year to decorate the table.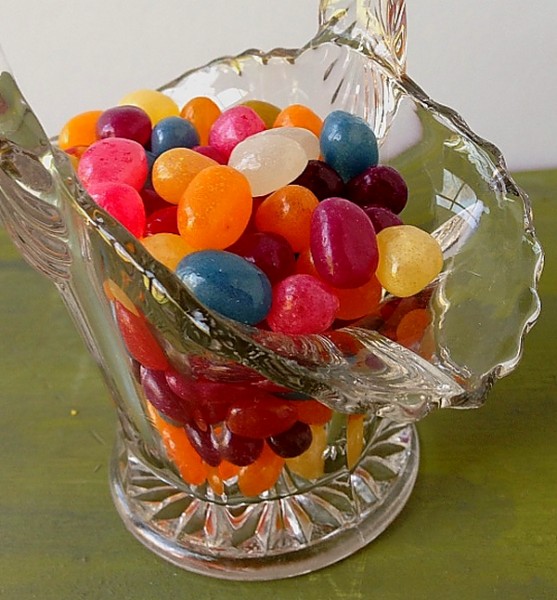 This year, it is just Bill and I having our Easter dinner.  Bill loves ham and scalloped potatoes, so that is what we are having along with some green beans and a strawberry pie.  We miss our girls at Easter because we always had such fun the whole day, starting with Easter baskets, then off to church, then coming home for a wonderful family dinner.
What are you making for Easter dinner today?