I know.  It's a crime that a food person has somehow missed visiting New Orleans.  I'm not sure how that happened, but I already have plans to return.  My youngest daughter Kara, and her fiance Robert, love New Orleans which is why they chose it as their venue.  The biggest problem is that I didn't get to spend enough time there.  You know it's a food lover's city when the first sign you see at the airport is Emeril.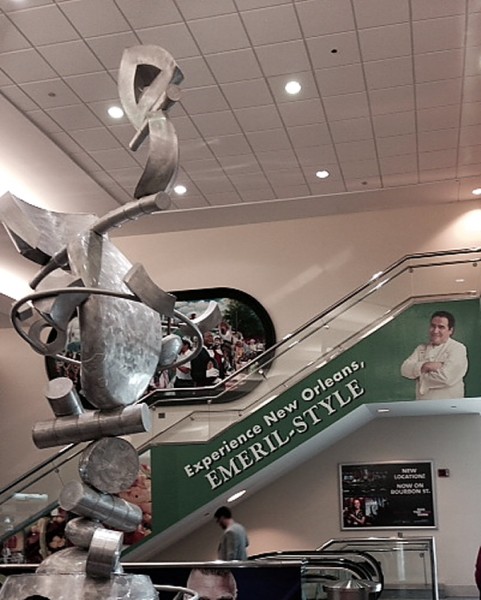 However, all that was on my mind was the wedding.  It seemed so far away and suddenly it was here.  My baby was getting married.  It didn't actually hit me until the day before we left that it was about to happen.  There were no glitches, everything was going perfectly, even the weather.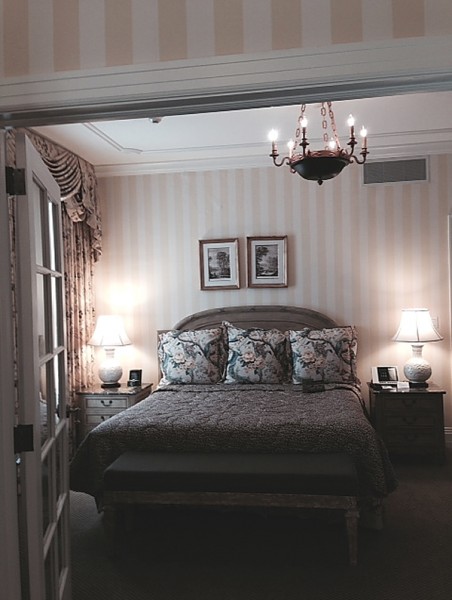 We arrived at the beautiful Hotel Monteleone on Royal Street.  It had an old-fashioned elegance that was comforting and cozy, until our bellhop told us that the hotel was haunted.  Great… He also said our room on the 14th floor was haunted by a little boy named Maurice, who was quite mischievous and apparently liked to tickle the nose and face of the guests in "his" room.  I have read that New Orleans is considered a rather haunted city but I chose to put that in the back of my mind.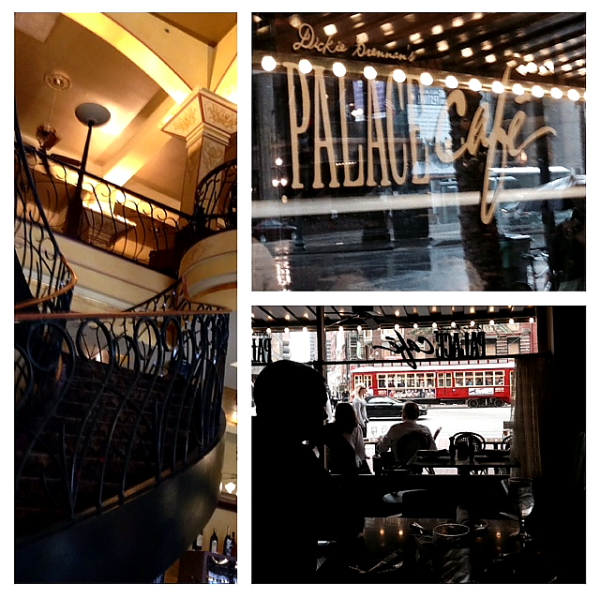 Since we left so early in the morning without breakfast, we decided to take a stroll down the street to the Palace Cafe for a bowl of gumbo.  The restaurant has a gorgeous staircase and beautiful bar.  We loved people-watching out the window and seeing the trolley roll by.  It wasn't named Desire, but that's okay.
We were all looking forward to our first dinner at the award-winning Commander's Palace.  We piled into the car and enjoyed the sites along the way to the restaurant.  We parked across the street right next to Lafayette Cemetery, which didn't even look real.  It was creepy and interesting  in a Hollywood sort of way.  I kept expecting to see a camera crew walk by.  Either that or maybe Maurice followed us and he was going to pop out from behind one of the scary tombs.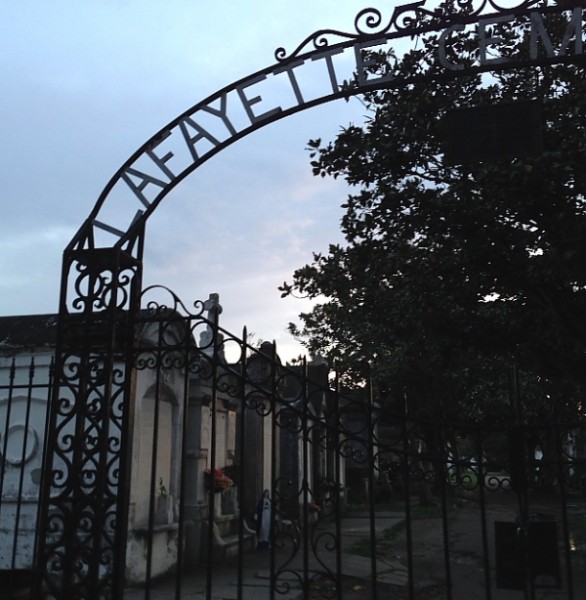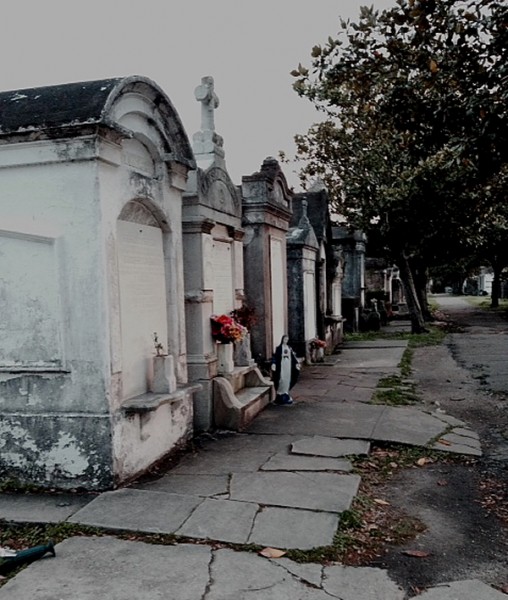 The cemetery unfortunately was closed, because I really wanted to walk around. Or did I really?  Maybe not..
Commander's Palace is beautiful!  It looks even more majestic in person than in photos.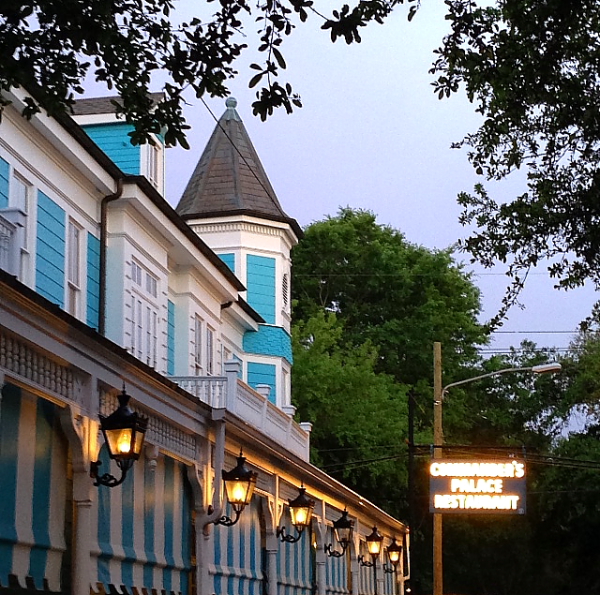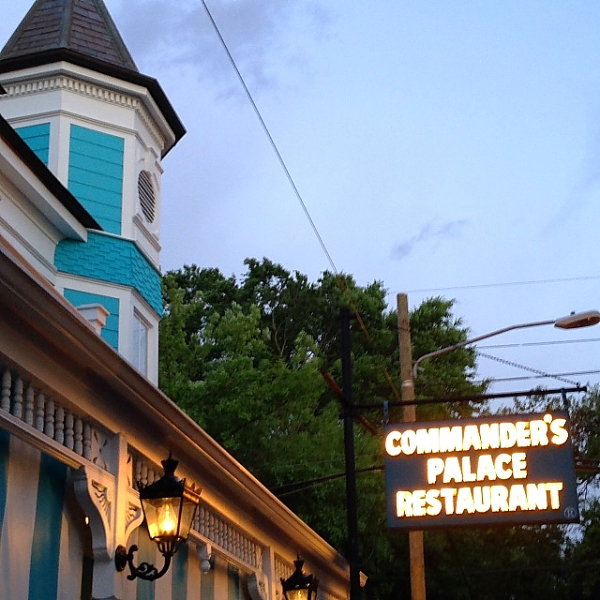 When you first walk in the door, there is an antique hutch that holds cookbooks from the restaurant for sale.  We then walked up a long flight of stairs to our table and passed many framed James Beard Awards on the wall.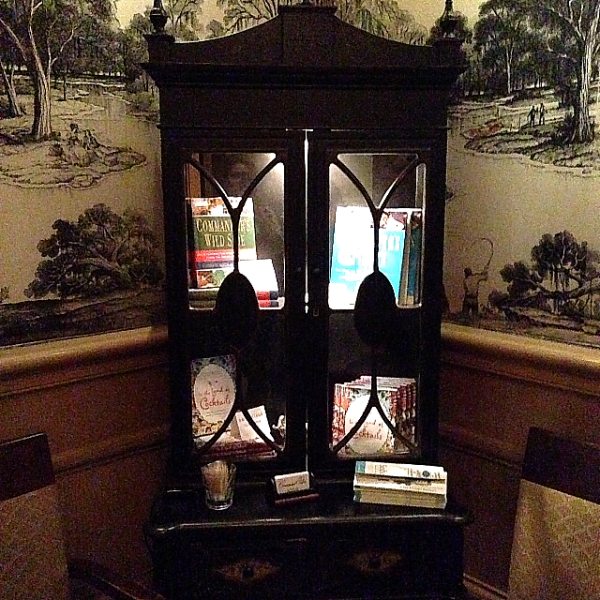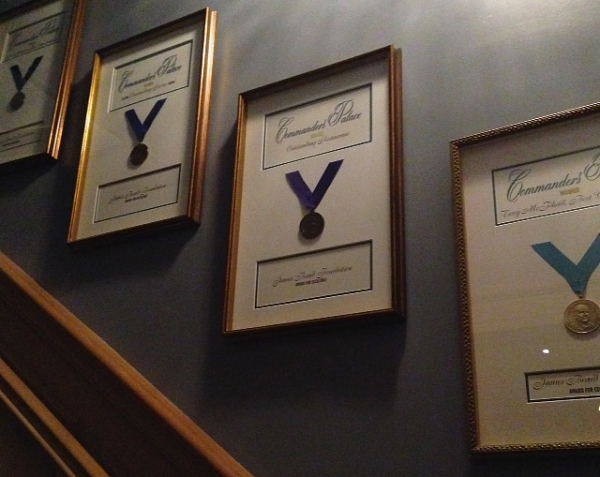 We were seated at our table and greeted by a very attentive and friendly waiter.  He handed us the large and frame-worthy menu.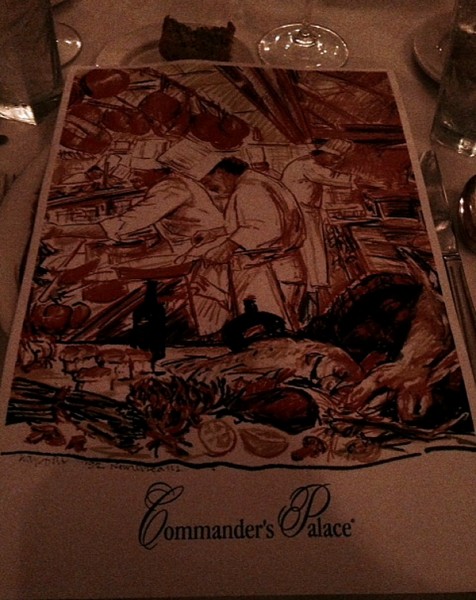 A couple of us ordered the Three Course Special.  I decided on the quail.  It was heavenly!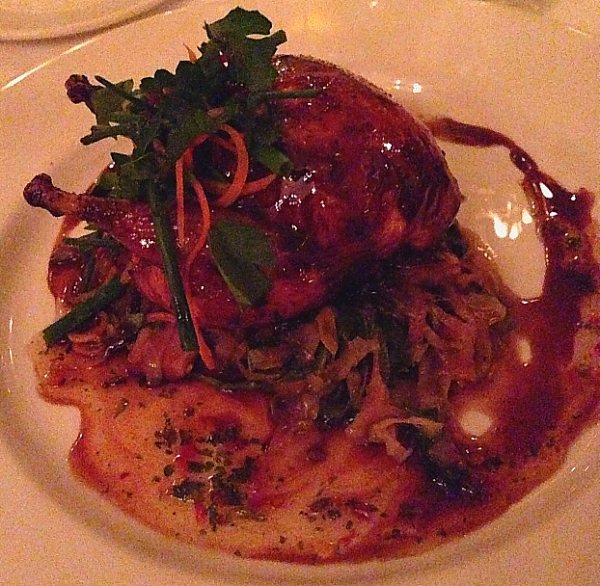 In between courses, the waiter mentioned a new cookbook available about the famous and popular drinks of Commander's Palace and offered to let me look at it.  I thought it was great and told him that I wanted to buy one and to put in on our tab.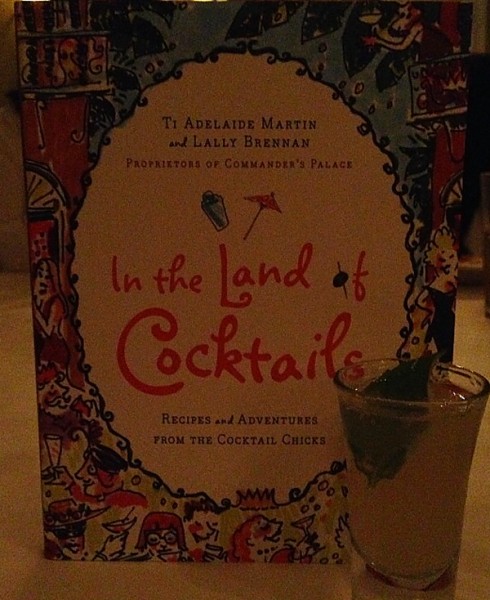 For dessert, my husband Bill ordered the creme brulee.  Not only was it delicious, it was stunning!  The fleur de leis symbol pops up everywhere in New Orleans; even on the desserts.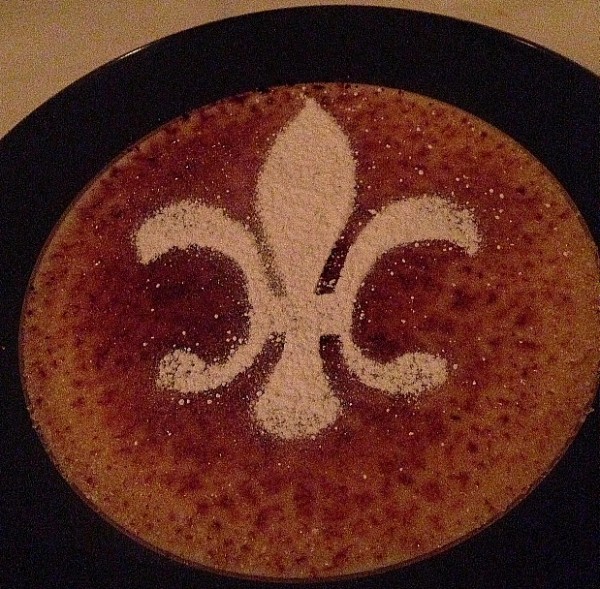 I selected the bread pudding souffle with whiskey sauce.  Pure heaven.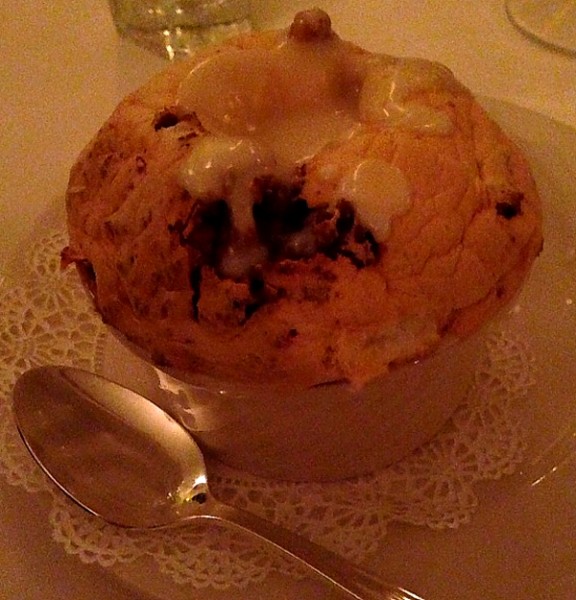 Robert ordered the strawberry shortcake and the chef added a special surprise comment written in chocolate!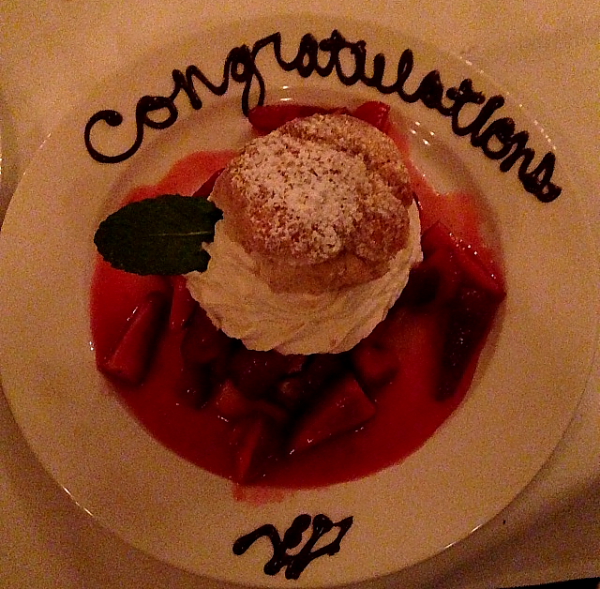 It was a beautiful evening, but we were all tired and ready to get some sleep to have energy for the next day.  We went back to our gorgeous room and I practically fell into bed.  Just as I was dozing off, something tickled my nose and face.  I almost jumped out of my skin thinking the Maurice stories were true, but it was Kristina staring at me and giggling as she tickled my face with a hotel notepad.  Luckily, I fell asleep and slept like a rock ready for the excitement to come.
No Maurice sightings, but the next day I planned to visit a cookbook store called The Kitchen Witch.  Come back in a couple days and see what I found there.