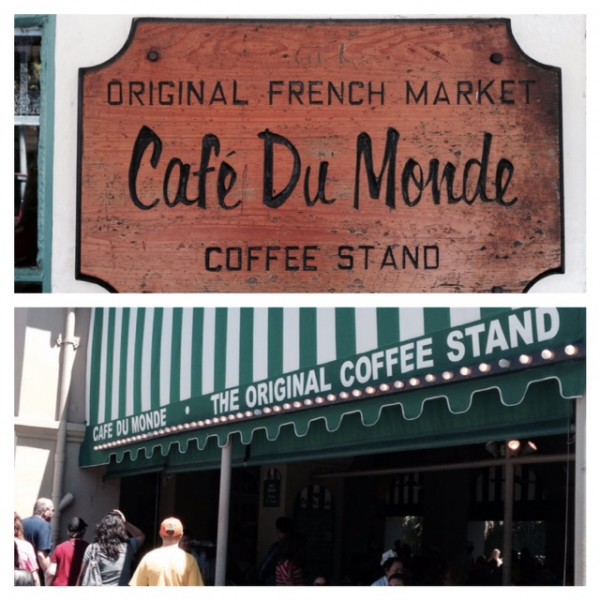 I have been hearing about the Cafe Du Monde beignets for a long time from my daughter, Kara, who was just married a little over a week ago in New Orleans.  Finally!  I could now taste the beignets she has been raving about.  Well… it didn't happen.  We were so busy doing all the wedding activities that I never had the chance to get there.  However, we did have about a half hour one day to dash out in the area of our hotel, the fabulous Hotel Monteleon.  A few short steps away was a store that had a lot of cookbooks and other kitchen items.  With such limited time, I grabbed a few things like these cute dish towels, which actually will be props for my photos and not used to clean up the kitchen.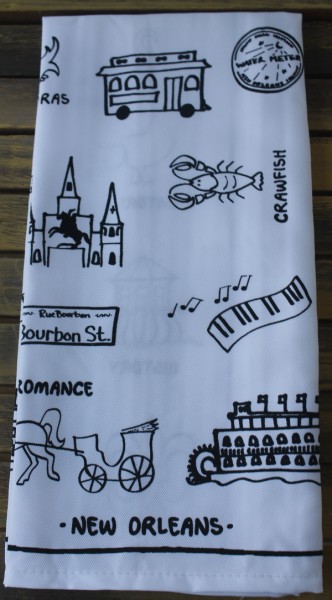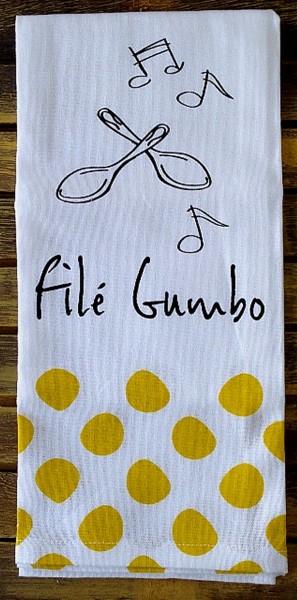 And then I spotted something on a shelf-  a beignet mix.  And not just any mix, but from the Cafe Du Monde!  I know… it's a mix, but it's all I had and after all, it was from Cafe Du Monde.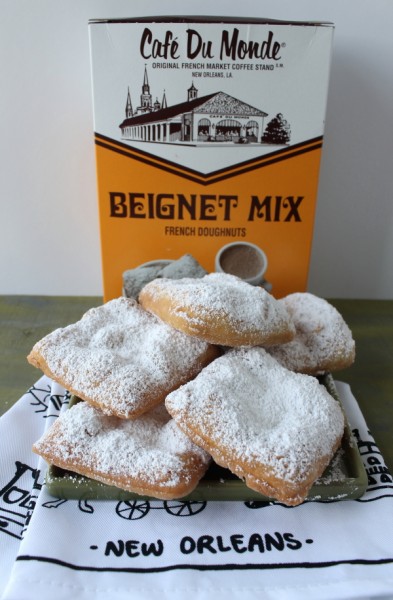 Yes, I made those and even put them on my new cute tea towel.  They were really good and a big hit with my husband.  I should have bought more boxes, but they are also available online from the Cafe Du Monde website.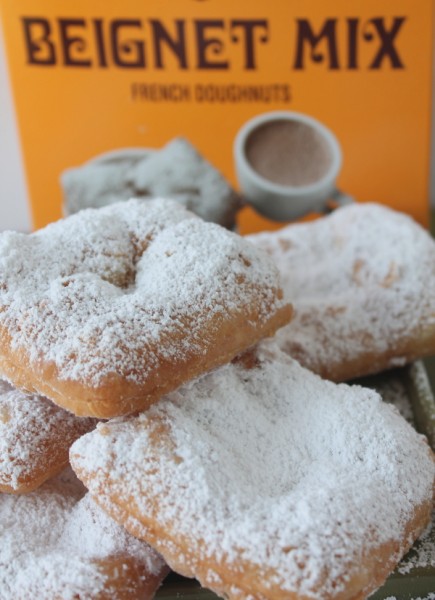 I found a few other things like pecan oil and two flavors of pepper jelly, blackberry and blueberry.  All of those are really good, too.  Later in our hotel room, Kristina wanted to give me some early birthday gifts to open.  (Actually, today happens to be my birthday!)  She knows how I love props for the blog and I opened the first package which was a beautiful oyster dish.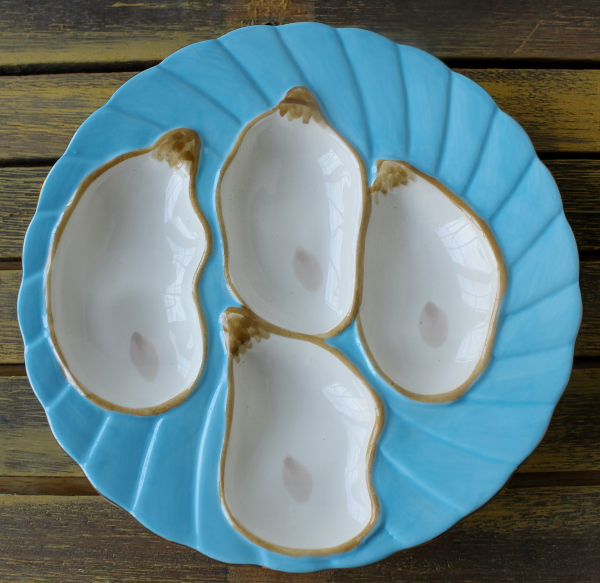 The next gift had the classic New Orleans fleur-de-lis symbol.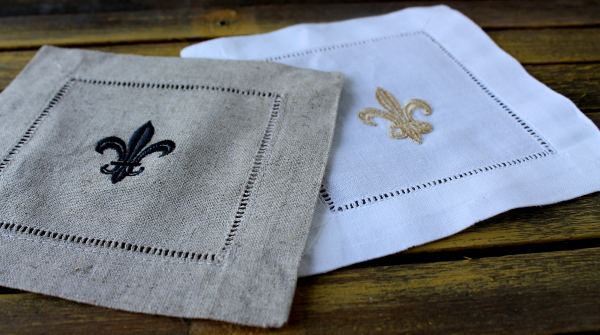 It wasn't easy to leave the Big Easy.  I still have more New Orleans blogs coming up about the wedding and other things like a cookbook store which alone will bring me back to New Orleans.  And next time I will get a real Cafe Du Monde beignet.