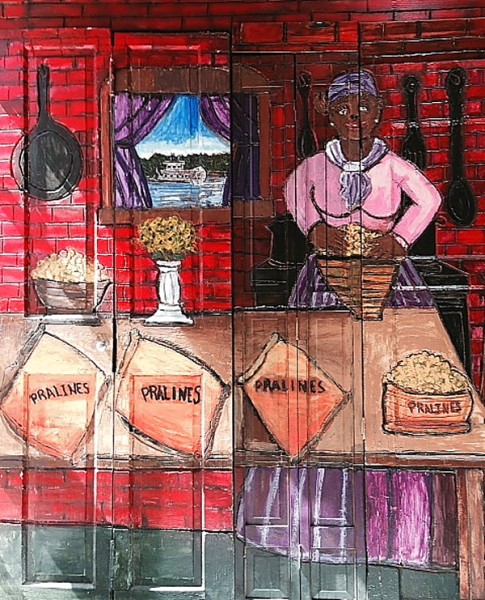 The most popular Creole confection is the praline.  Pralines derive their name from the famous French Marshall Duplesis-Praslin (1598-1675), and their generic beginning from his butler's recipe for almonds coated and dipped in sugar, used as a digestive aid.  When Louisiana was settled by French colonists, native pecans were substituted for the almonds.  No lengths were spared by the Creoles to achieve perfection in candy-making.  Along with their vast collection of Creole recipes, each cook had their own secret method for making the best pralines, guarded it carefully, and handed it down from generation to generation by word of mouth.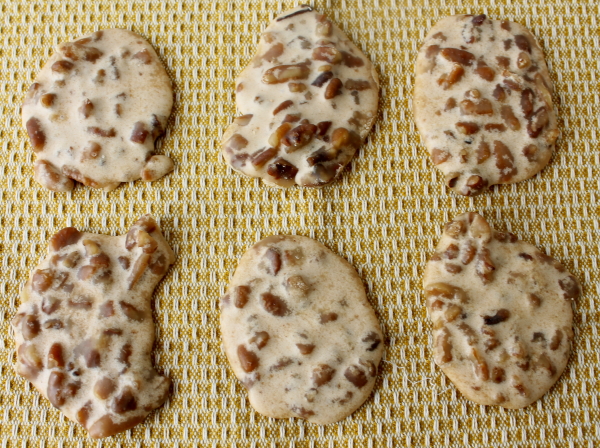 My daughter Kara, who was married recently, loves New Orleans and loves pralines, as does her husband, Robert. They wanted to give a piece of New Orleans to the guests after the wedding dinner, so everyone was given a box of pralines from The New Orleans School of Cooking, Kara's favorite praline maker.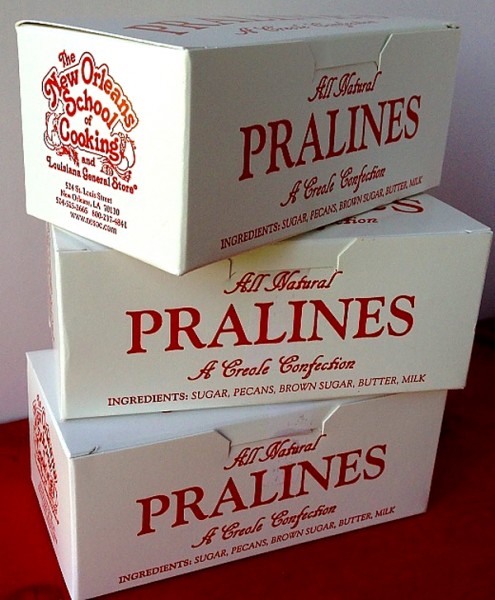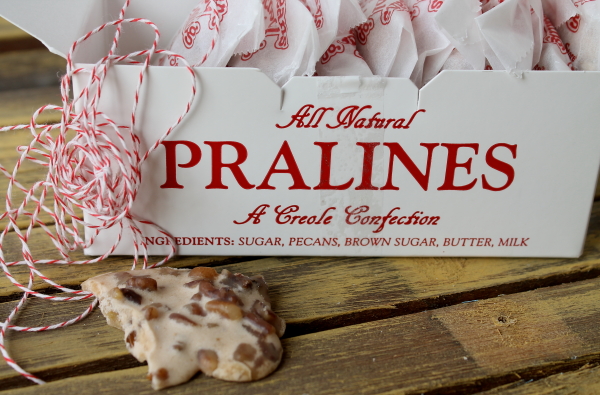 I doubt this is the secret recipe, but give it a try and see how you like it!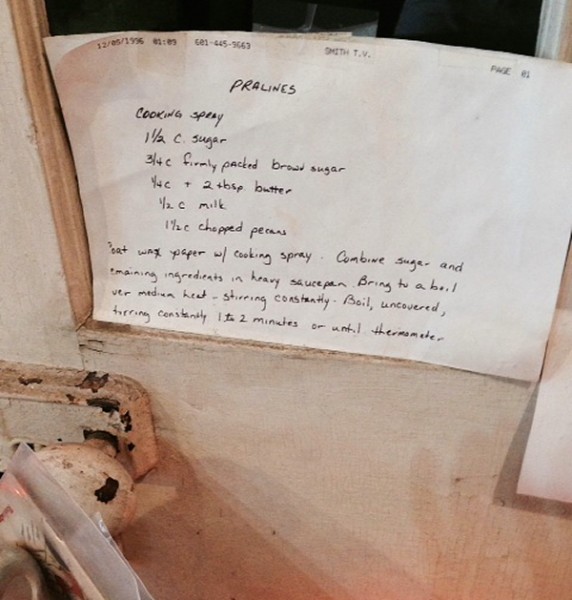 Each and every praline is made by hand and you can watch them being made.  No two look exactly alike, but they all taste the same.  There is the original praline and a chocolate praline.  Both are wonderful, but I preferred the original.  Next time you are in New Orleans, stop by and buy a box.  Or Two.  Or three.  Or just have them ship you a case.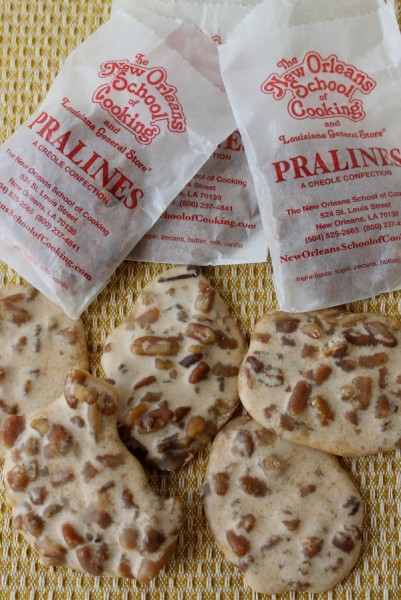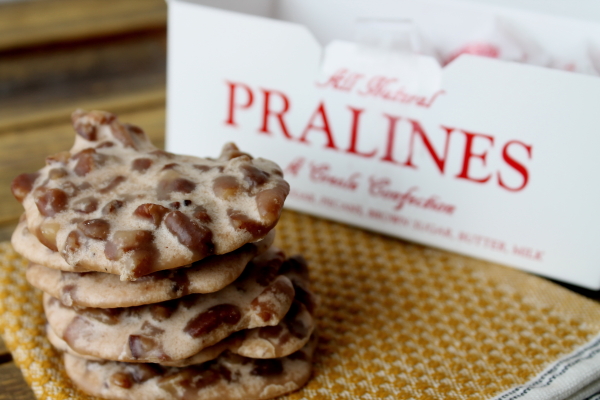 Betcha' can't eat just one…