Every day is Mother's Day to me because I think about and talk to my mom every single day.  She lives in California and I live near Chicago, so we don't see each other on a daily basis. I miss her every day.  We also play Words with Friends on our iPads several times a day and share an interest in some of the same TV shows and chat about them, her favorite being Blue Bloods and specifically Tom Selleck!  Her favorite part of the show is when the entire family is together at the dinner table, discussing the events of the day.  It reminds me, and I'm sure reminds her, of all our family dinners we had every night and the big dinner on Sunday after church.  I'll never know how my mom fed so many people from our tiny kitchen.  On Thanksgiving, we sometimes had to have half of the gang gather around the ping-pong table in the basement in addition to a kid's table because there was not enough room to hold everyone anywhere else.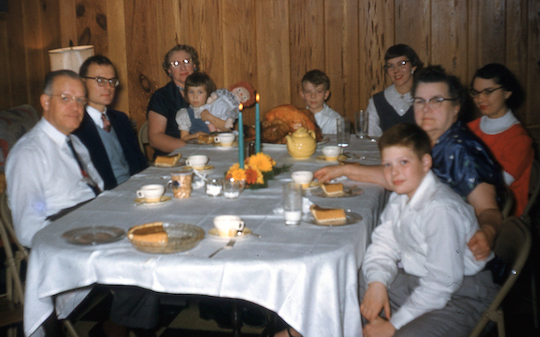 I found this other photo which looks like it was either taken on Easter or possibly even Mother's Day because both of my grandmothers are there too and we are all dressed up for church, which means there was a big meal waiting inside.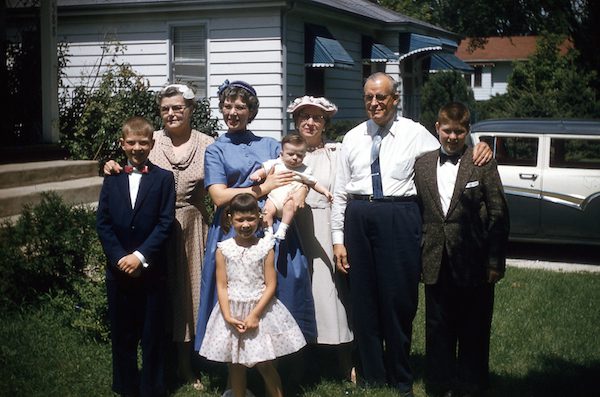 I have so many fond memories of our family dinners, which is where I am sure I developed my love of cooking and food.  My mom knows this and sent me a special gift for Mother's Day which just arrived yesterday.  She had this plaque specially made to place on my basement door that leads to my Culinary Cellar.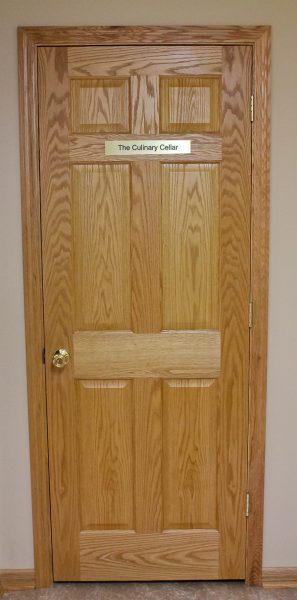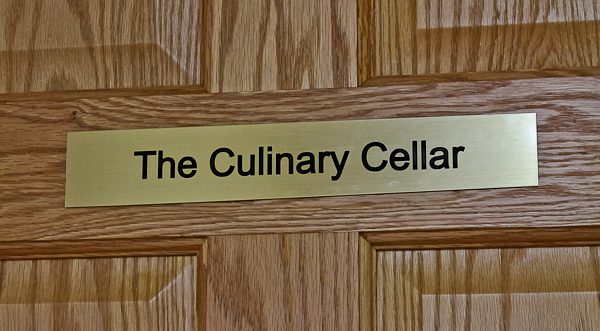 That's my mom.  Thinking of all the other moms on Mother's Day.  I love that I can look at this plaque every day and know it was a gift from my mom.  After all, there never would have been a Culinary Cellar at all had mom not instilled the love of cookbooks and cooking in me.  Thank you for being who you are, mom.  I love you more than I can say.