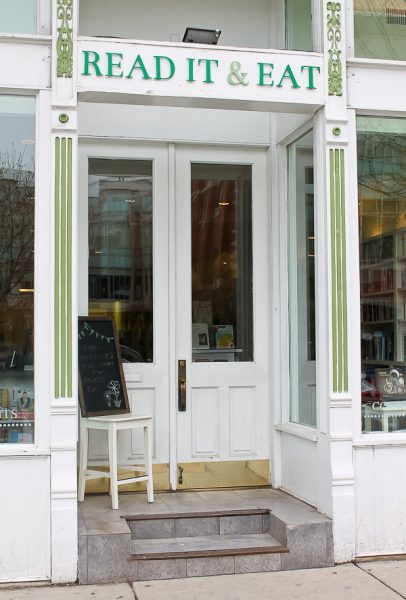 My goal of reporting on every cookbook-only store in the USA has now come to my own backyard.  I don't think a cookbook store has been in Chicago for at least a decade, maybe even two, until less than a year ago.  READ IT & EAT opened on North Halsted in Lincoln Park to the joy of cookbook collectors and food lovers everywhere.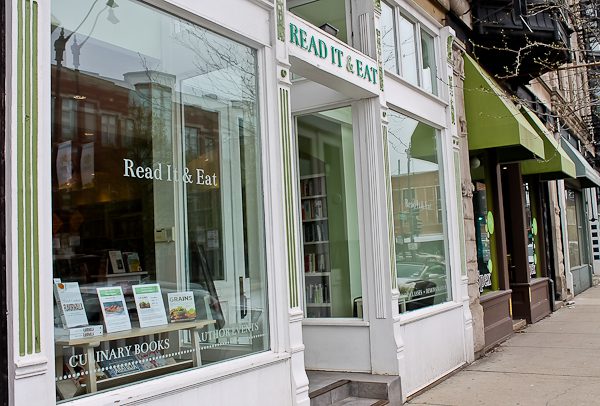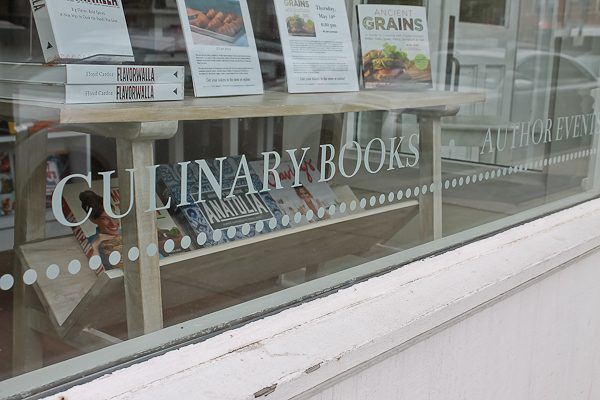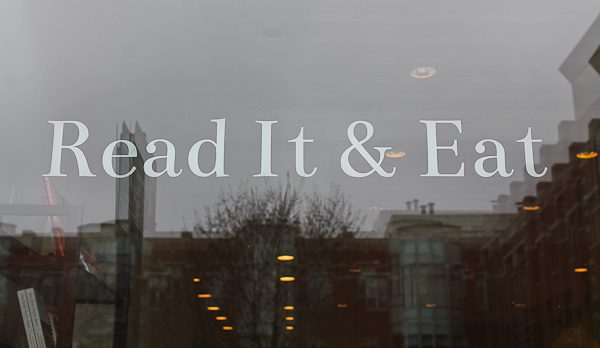 Owner Esther S. Dairiam, a former management consultant, was visiting Paris in 2012 when she entered the Librairie Gourmande, a culinary bookstore.  An idea was sparked to open her own bookstore, and after two years of research, what she came up with is what you will see here.  Come inside and take a look.  Be forewarned – you will not want to leave without buying a book or donning an apron for a cooking class.
My eyes didn't even know where to look first, at the kitchen or the cookbooks.  Let's start with the kitchen.  It's rather stunning to say the least. There are demonstrations, tastings, and cooking classes.  A cookbook club meets monthly to discuss books and recipes while enjoying a meal together.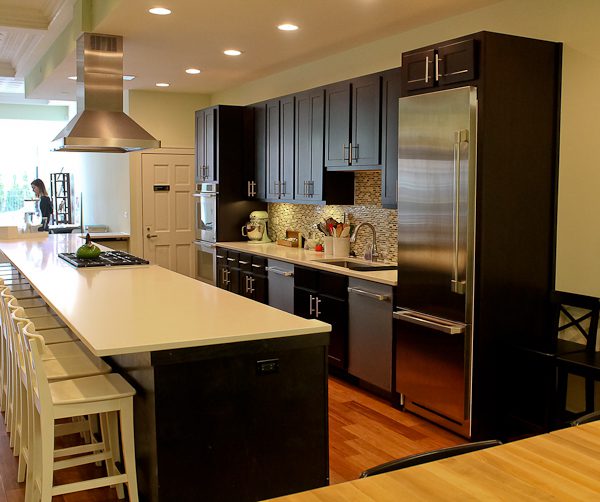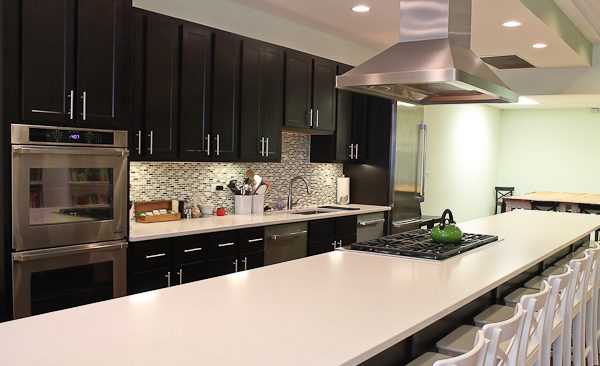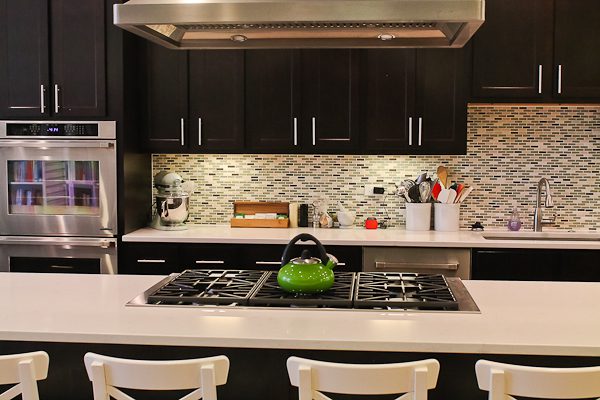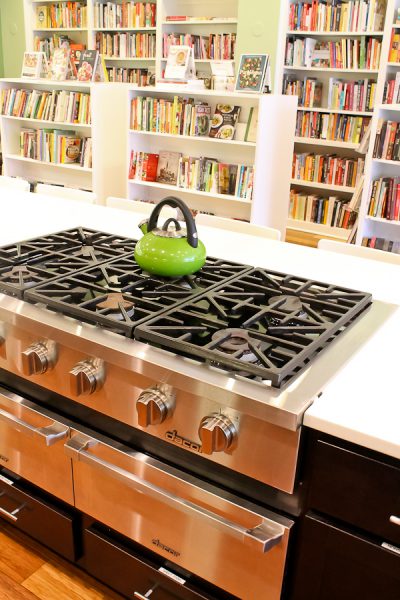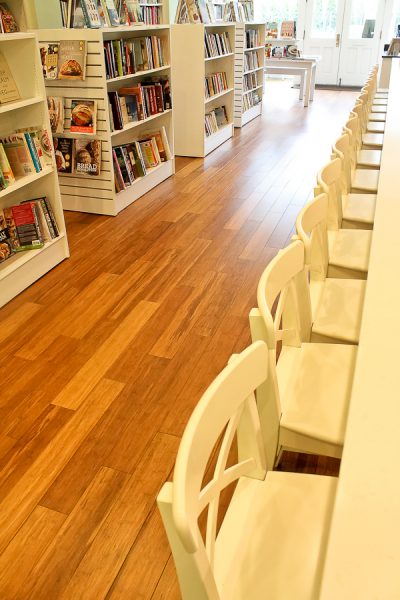 Don't you want to sit here and take a class?  There was a bread class that had ended about an hour before my daughter Kristina and I arrived, but you would never know it by how clean the kitchen appeared.  Not a crumb to be found.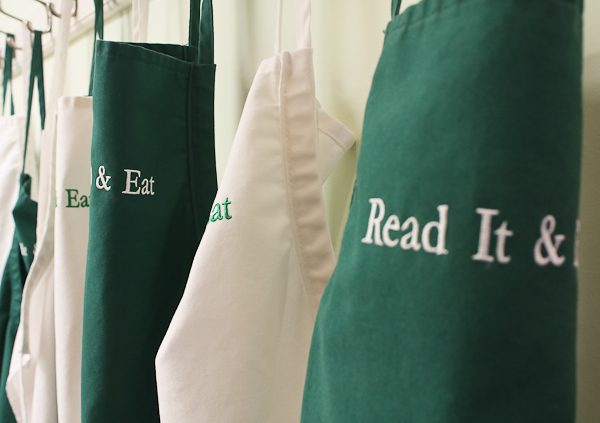 If you can pull yourself away from the kitchen, turn around and look at the cookbooks!  Beautiful shiny white bookcases in every category imaginable, plus many of the popular and new publications on tables and displays.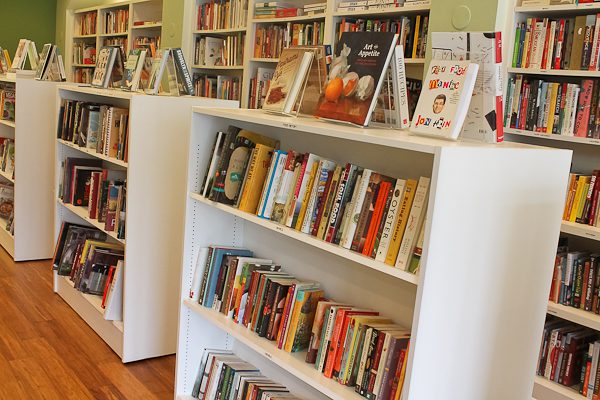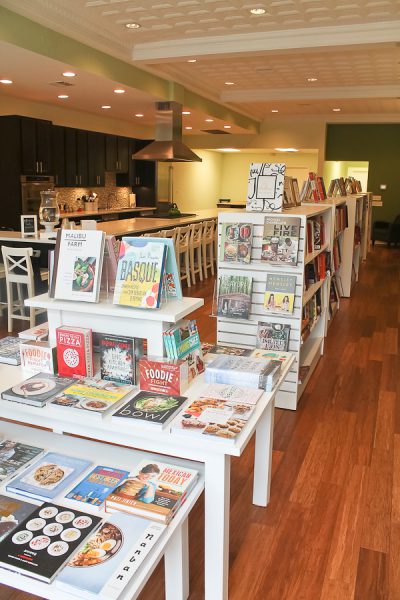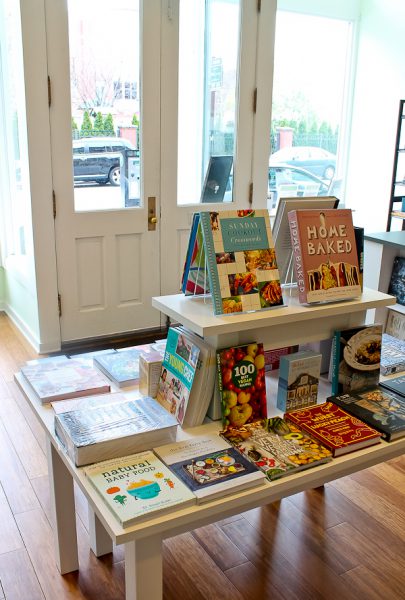 I had to find the Scandinavian books, and also found a favorite on display.  Kristina bought two fabulous Nordic cookbooks.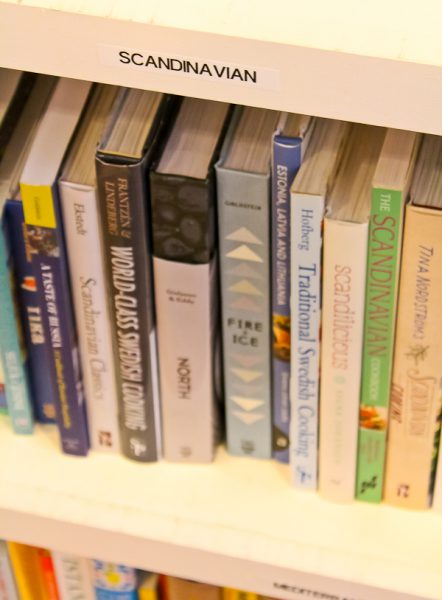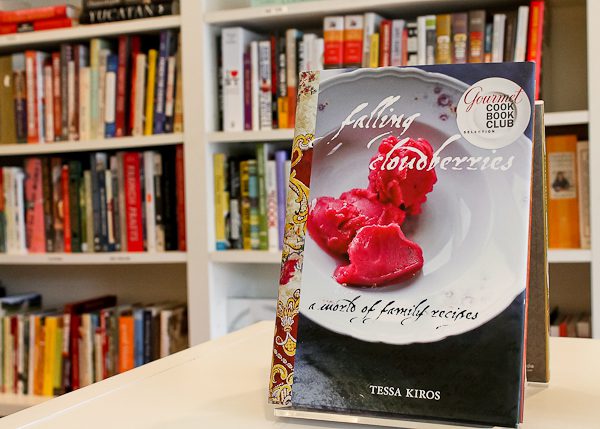 There are cozy chairs where you can sit and read to decide which books you wish to buy.  I'm sure there will be many!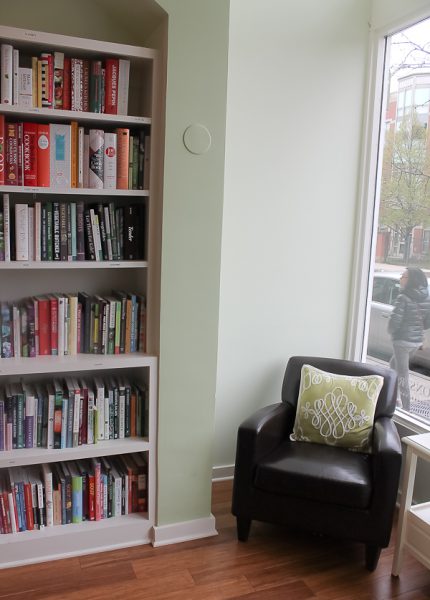 I found a couple books to buy, both of which will be on future blogs.  Kristina and I didn't want to leave, but Kristina needed to get to a James Beard Awards event, which happened to be at this time.  Reluctantly, we left this lovely environment, but we'll be back.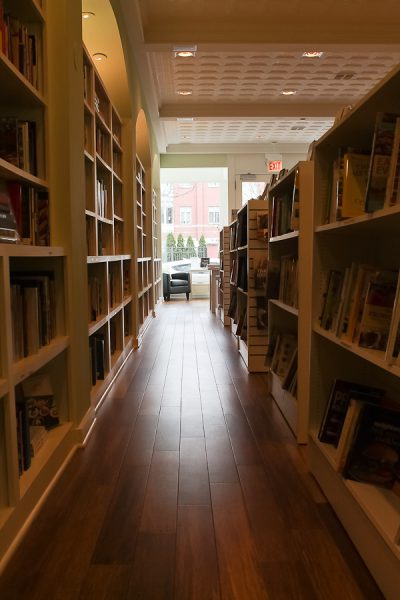 Since this Sunday is Mother's Day, I think everyone should take the following advice from Read It & Eat:
Be sure and check out their Facebook, Twitter, Pinterest, and Instagram pages too.  There is so much to do and eat here!  Be sure to come for a visit next time you are in Chicago. There is something delicious for everyone. Tell me first and I just might meet you there!