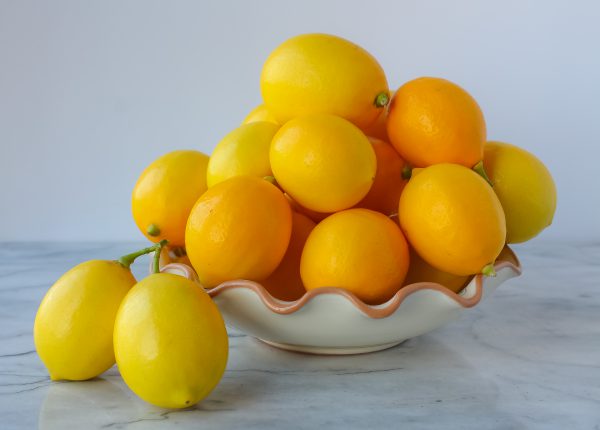 What looks more cheerful and bright than a bowlful of lemons, especially in the Spring.  Who needs centerpieces when citrus fruits look so beautiful and inviting on their own, bursting like a ray of sunshine.  But they also must be used for cooking because citrus makes everything taste just a little bit better.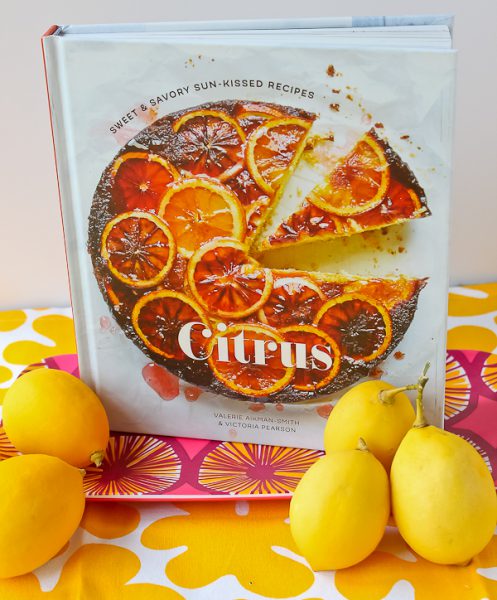 I only have a few cookbooks dedicated specifically to citrus, but this has quickly become my favorite.  The recipes are easy to find, searching by lemon, lime, orange, tangerine, grapefruit, and "the rest" which includes the quirky or slightly out-of-the-ordinary such as the Buddha's hand, yuzu, and kumquats. Dishes can also be found by course such as breakfast, starters, main dishes, salads, soups, sides, desserts, drinks, and pantry staples.  I knew the minute I quickly flipped through this book, I was sold.  Who could resist Meyer lemon and fresh thyme hearth bread, grapefruit and gin marmalade, rosemary lemonade, a slaw with fennel, olives and tangerines, handmade lemon pappardelle, scallops with smoky jalapeno and a tangerine relish, halloumi with a salsa of preserved lime, cucumber, and mint, or dark chocolate waffles with maple kumquats? This is only the beginning.
Since I was ready for breakfast and I love everything about this recipe with poached eggs, smoked salmon, dill, toasted English muffin, Greek yogurt, and lemon, I knew it would be a winner.  Was it ever!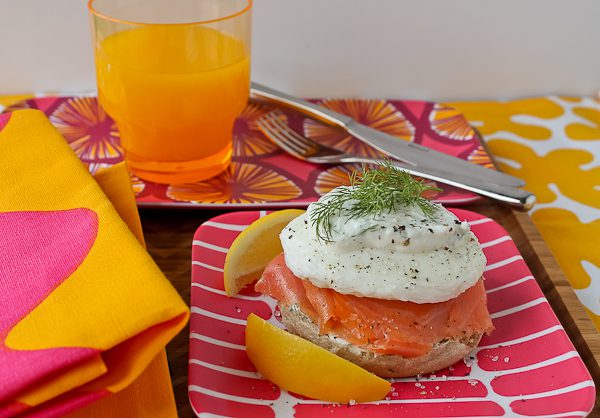 Think of this as a simpler, lighter Eggs Benedict.  First make a sauce with Greek yogurt, zest and juice of a lemon, and fresh dill; then all you have to do is poach some eggs and toast a couple English muffins.  A delicious and healthy breakfast is yours in minutes.  I'll be making this again and again.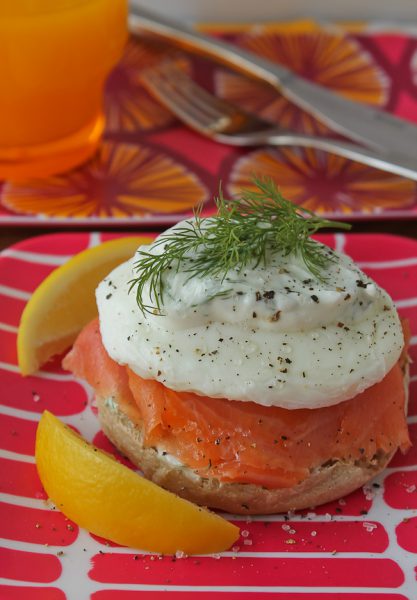 And wait until you cut into it!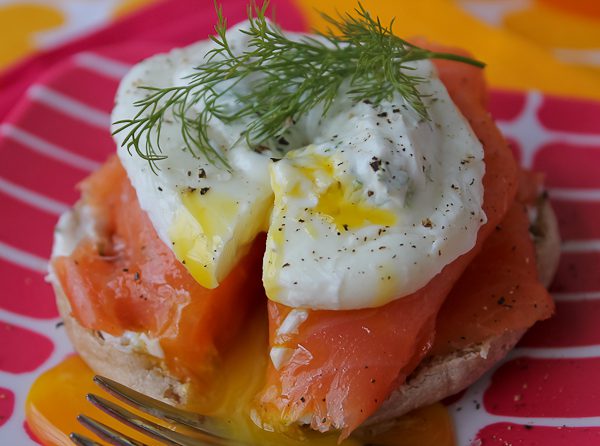 By the way, do you see the adorable and colorful dishes I used here?  When Target announced it was going to have a Marimekko designer event, I was at our local store when they opened.  I found some clothes for my girls and all kinds of dishes and kitchen ware for the three of us.  This serving set was my favorite.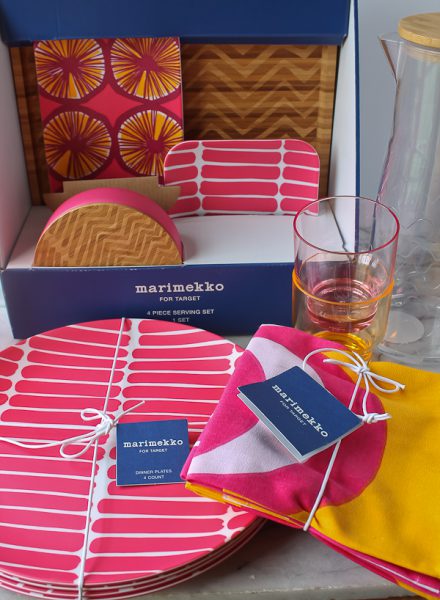 You don't need the Marimekko for the lemony eggs, but they sure look cute on the those plates, don't they? Here's the recipe so you can try it too.  And don't forget to buy the cookbook.  It's amazing!

Lemony Breakfast Eggs
Author:
Citrus by Valerie Aikman-Smith and Victoria Pearson
Ingredients
Sauce:
1 cup plain Greek yogurt
Zest and juice of 1 lemon
2 Tablespoons chopped fresh dill
Remaining ingredients:
2 English muffins, split
8 slices smoked salmon
1 teaspoon freshly squeezed lemon juice
4 eggs
Sea salt and freshly cracked black pepper
Dill sprigs, for garnish
Lemon wedges, for serving
Instructions
Make Sauce: Whisk together in a small bowl the yogurt, lemon zest and juice, and dill, mixing well. Cover and refrigerate until ready to use, up to one day.
Toast the muffin halves and place on 4 plates. Spoon a little lemon sauce on each muffin half and top with 2 salmon slices.
To poach the eggs, fill a medium saucepan ⅔ full with water and bring to a simmer over medium heat. Add the lemon juice. Crack 1 egg into a ramekin or small bowl. Whisk the water to create a vortex and gently pour the egg into spinning water. Repeat with remaining 3 eggs, one at a time and gently simmer for 2-3 minutes. Using a slotted spoon, remove the eggs, shake off any excess water, and place on top of the salmon.
Spoon more of the yogurt sauce over each egg. Sprinkle with salt and pepper and garnish with dill. Serve immediately with the lemon wedges on the side. Serves 4.