Wishing all of you a happy, healthy, and joyous 2018!
Here are some photos from Christmas and our joy of having Virginia Rose, our first grandchild who was 11 months old on Christmas Day.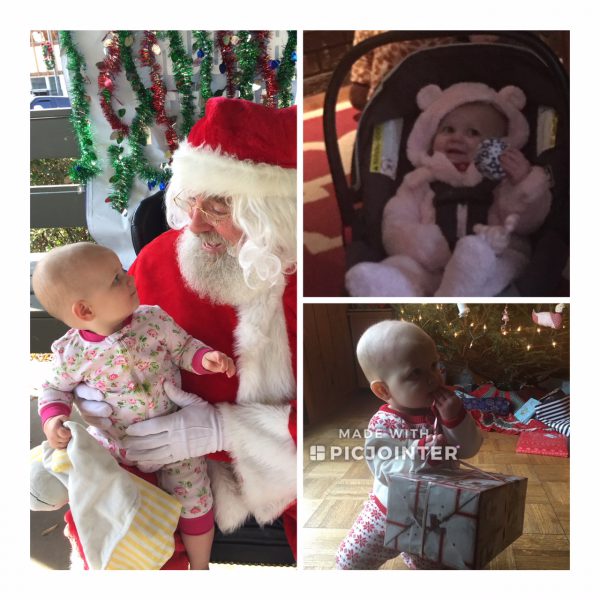 The Santa photo is one of my all-time favorites.  She didn't even cry!  I loved her pink furry coat all bundled up for the Chicago cold.  And the Christmas packages were a big hit, especially the one in the photo from her Great Uncle Alan and Auntie Ellen.  Virginia Rose crawled over to the tree and selected that package and ignored all the others.  She carried it around with her for days, even trying to take it with her while learning to climb up stairs.  And eating it was also fun, of course.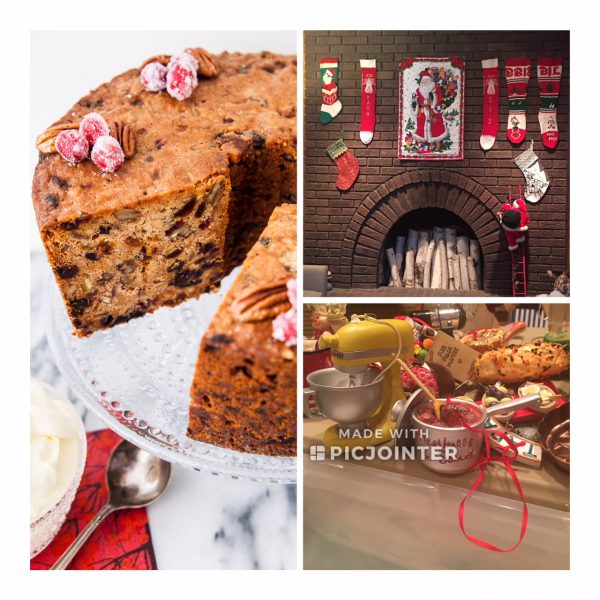 The fruitcake featuring homemade candied cranberries made by daughter Kristina was served with a fabulous sweet sauce.  It not only was a big hit with the family, but it won the fruitcake contest held by Kitchen Arts & Letters cookbook store in New York City.  Oh, and by the way, Kristina also won their cookie contest last year.  Do we see a trend here?
The stockings were hung by the chimney with care, and we always have fun hanging up the culinary-inspired ornaments!  The Kitchen Aid ornament is a favorite especially since I have one that exact color.
Happy New Year!!