Polish-Americans are the largest European ethnic group in the Chicago metropolitan area, which can only mean we probably have more paczki per capita than other cities.  What is a paczki, you ask?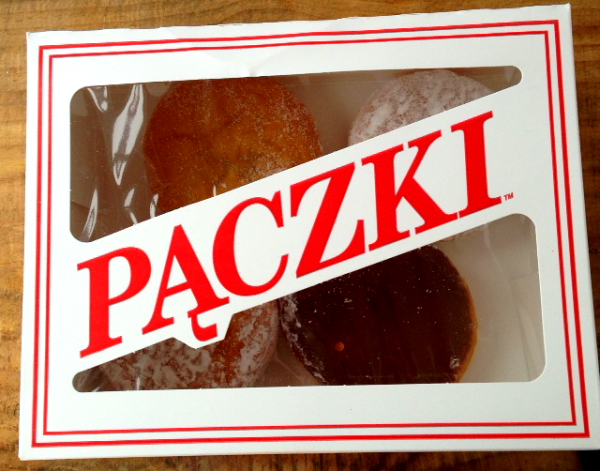 For hundreds of years in Poland, the people have been celebrating the arrival of Lent by making paczki, pronounced "punch-key."  These delicious, jelly or custard-filled dough balls are made from the finest ingredients and are covered by several types of sugar or a glaze.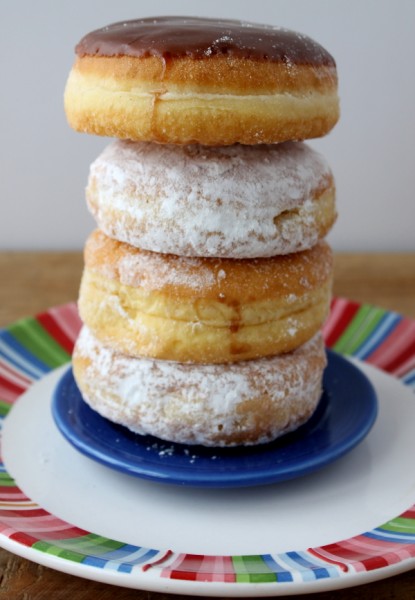 For Fat Tuesday (Ostatki), the day before Ash Wednesday, Polish bakers make paczki because there is going to be a 40-day fast.  There are many fillings available, and this year my husband decided on blueberry-filled, raspberry-filled, a plain custard with a sugar-coating, and a custard with a chocolate glaze.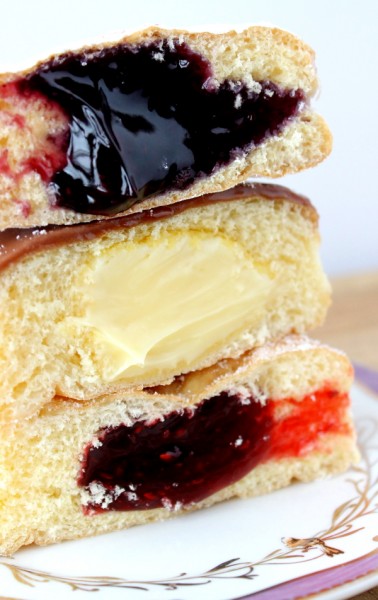 This pastry is known as Berliners to the Germans, and Krapfen to the Austrians.  Whatever you want to call them, have one for Fat Tuesday and Mardi Gras.  Or have two.  After all, there won't be any more available after Tuesday!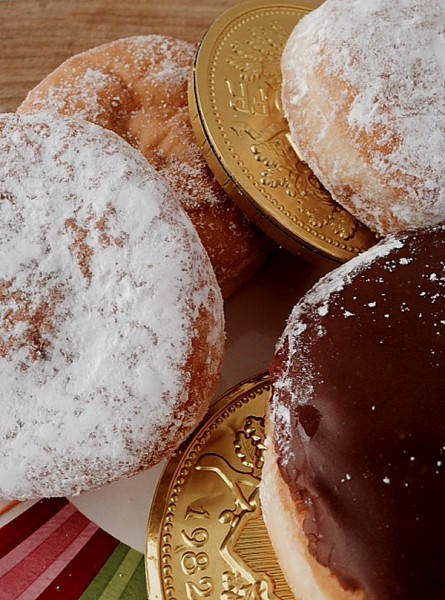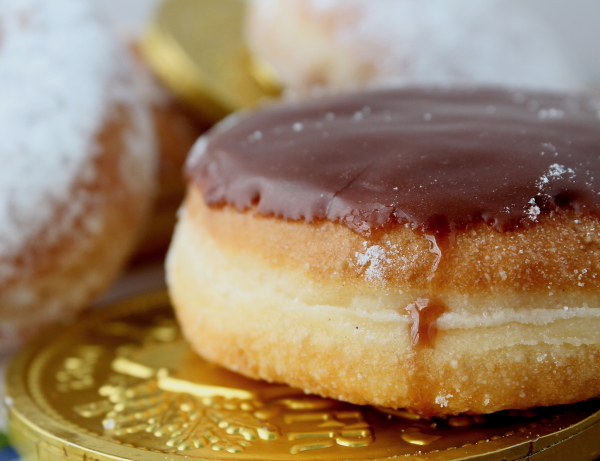 Come on. Take a bite. You know you want to…