When my daughter Kara flew in for my birthday this past weekend from her home in New York City, we decided to have dinner one night at our newest restaurant in Libertyville, Shakou Sushi.  As I mentioned in an earlier blog, our little downtown has become quite the restaurant row in our area north of Chicago with many cuisines from which to choose, all wonderful, but nothing like Shakou Sushi.  First of all, Libertyville is not Chicago, and valet parking signs are an anomaly, not to  mention free valet parking.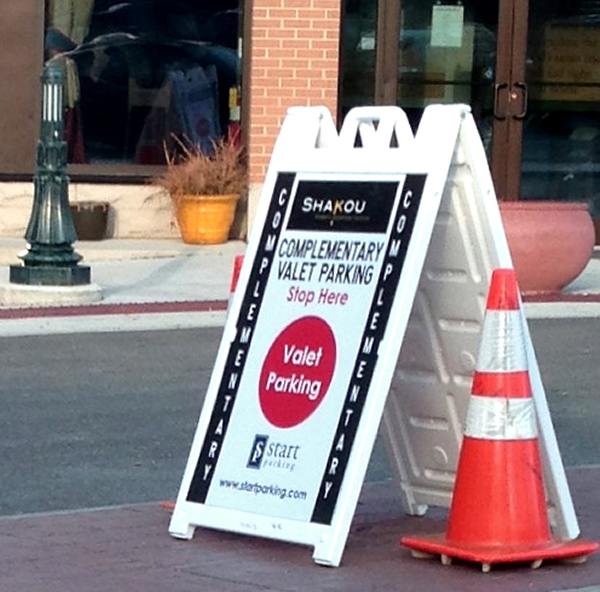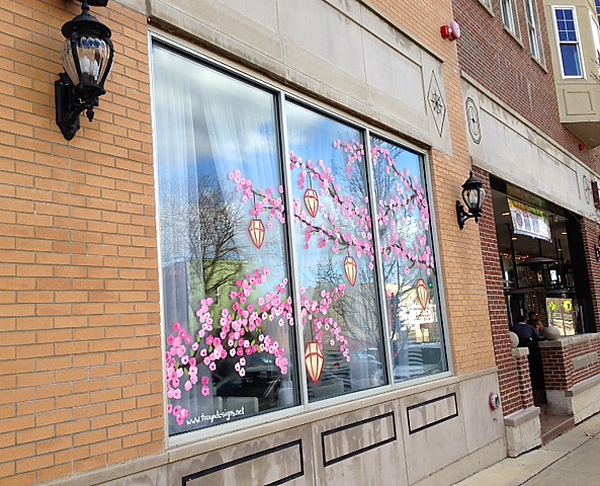 The restaurant entrance has a beautiful hand-painted window.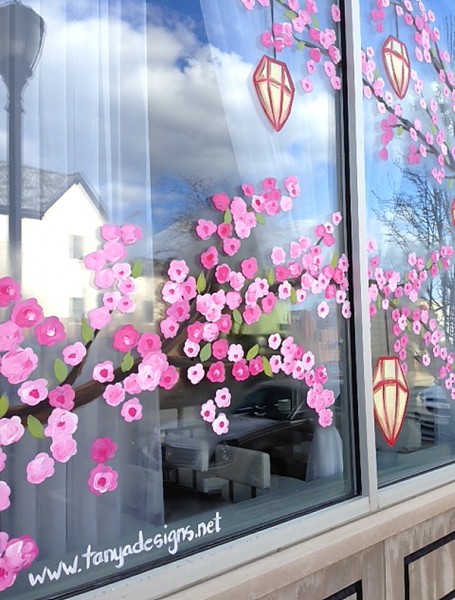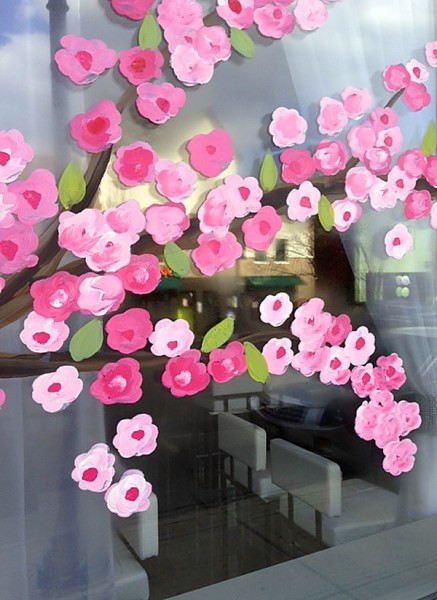 My husband, Bill, Kara, and I walked into the restaurant.  Kara stopped in her tracks and looked around in awe.  "This can't be Libertyville," she claimed.  Kara thought it looked like an impressive New York City restaurant, even with a club area upstairs.  After we took in the quiet elegance, we were escorted to our table.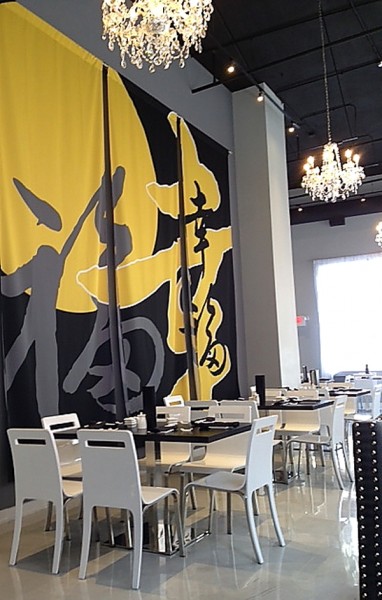 Beautiful, we all agreed!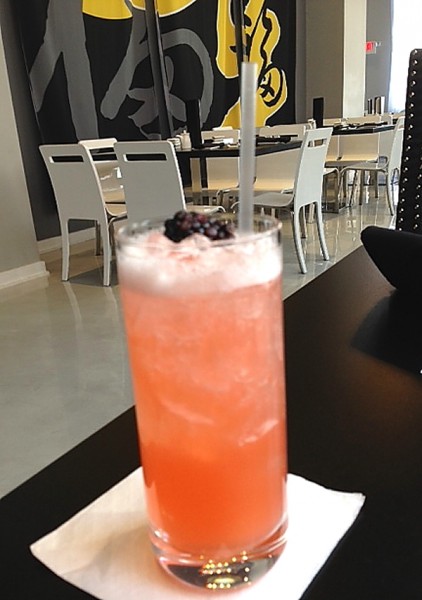 Since we were celebrating my birthday, I decided to splurge and have the "Dragon " cocktail with passion fruit and other wonderful flavors topped with a blackberry, my favorite.  It was delicious.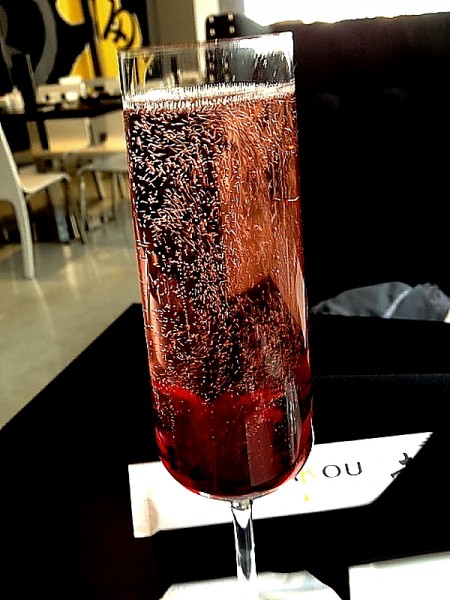 Kara ordered the champagne martini with edible flowers.  Also delicious.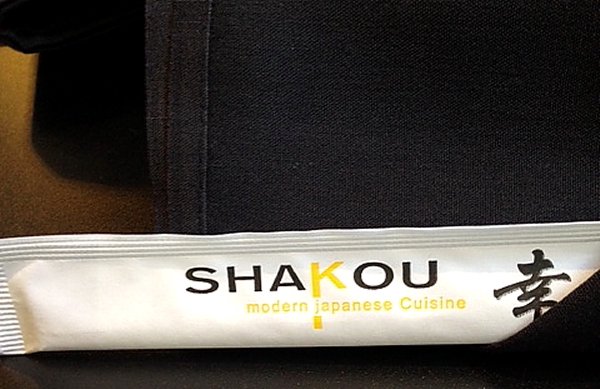 There was so much to choose from, we didn't know where to start.  Besides sushi, there are other items such as Bul go gi, Sweet and Chili Chicken Katsu, Sambal Shrimp, and Salmon Teriyaki.   We decided to make the entire meal sushi and come back another time for the entrees.   We began with three appetizers: Ahi Tuna in Phyllo, Bacon-Wrapped Scallops, and Asparagus Beef Rolls.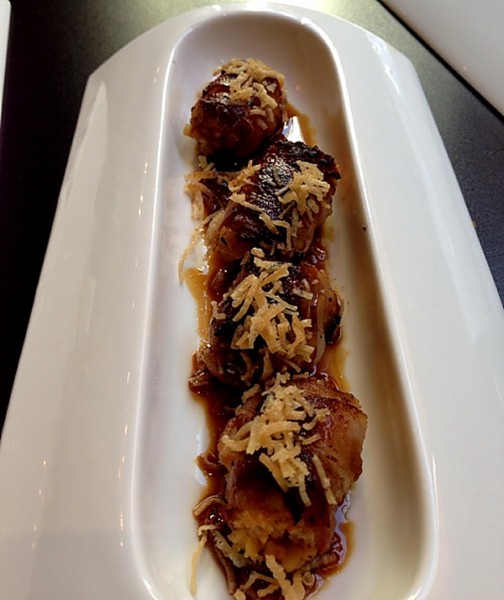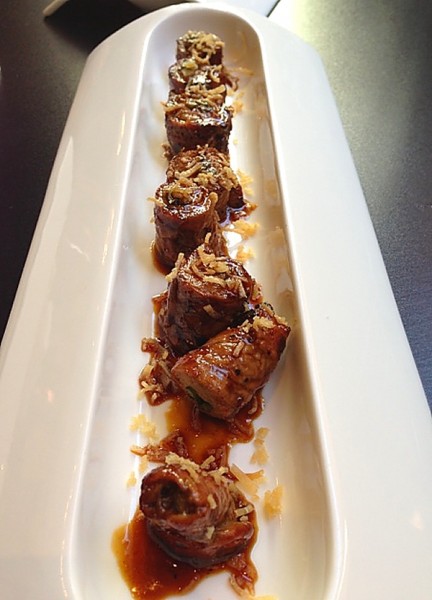 For some Signature Maki, we decided on the "Crunch Punch," which consisted of spicy tuna, crab, salmon, and avocado, topped with tempura and unagi sauce; Maki with shiitake mushroom, and a spicy salmon, all presented beautifully.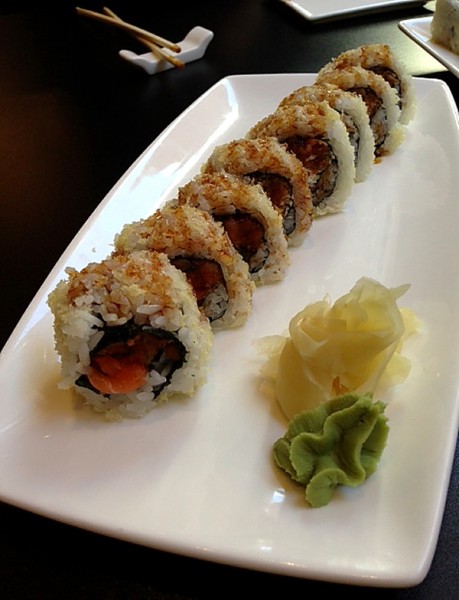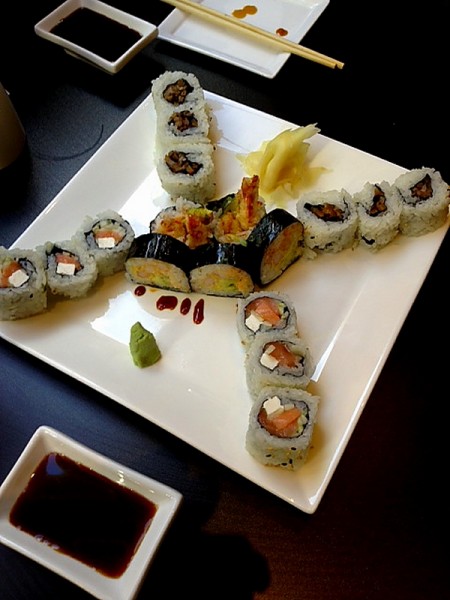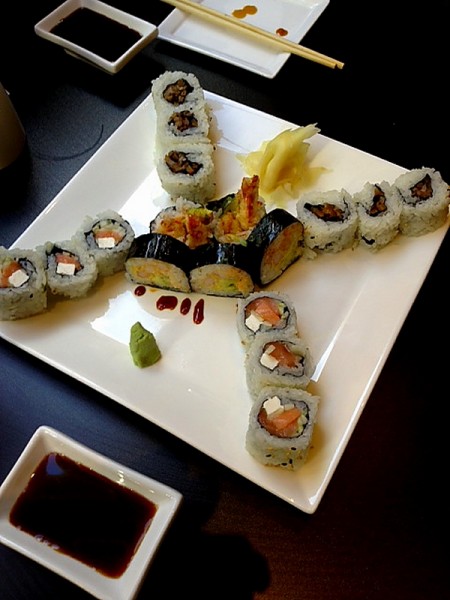 When the waitress discovered it was my birthday weekend, here is what she brought me.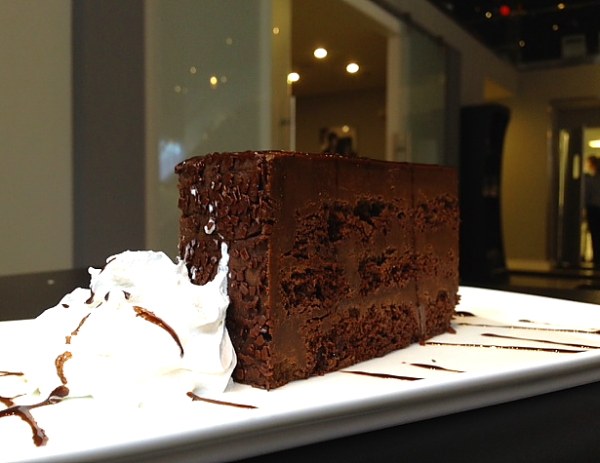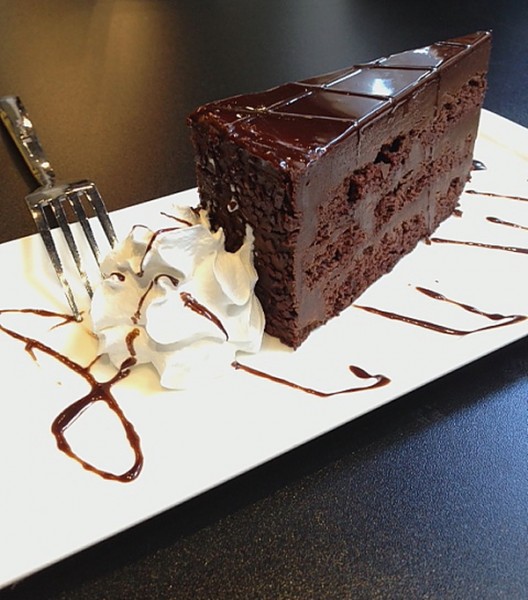 It was unanimously decided that we would return to Shakou Sushi and recommend it to our friends.   As we left the restaurant in the still chilly air, we agreed that a warm fire in our fireplace would be in order for the evening and time to rest our full bellies.  I still had my cell phone in my hand as we were driving home and couldn't resist quickly snapping a photo of the pretty sky out the front window of the car.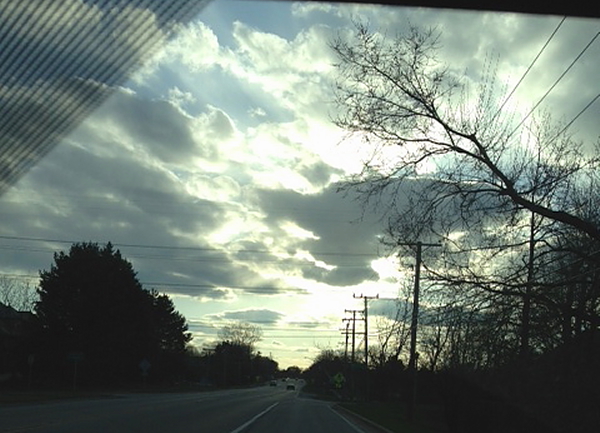 And now for that cozy fire…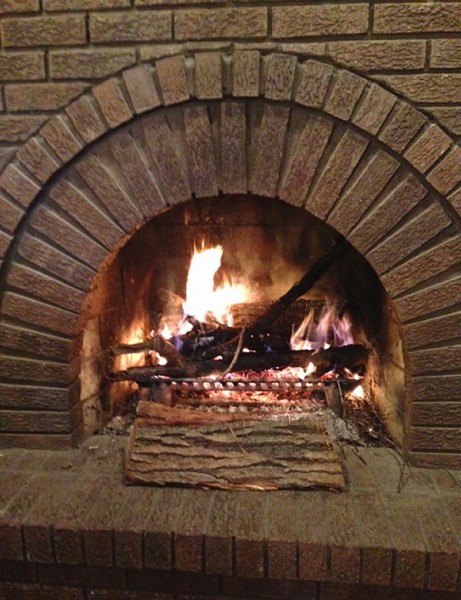 It was a nice way to end the evening!