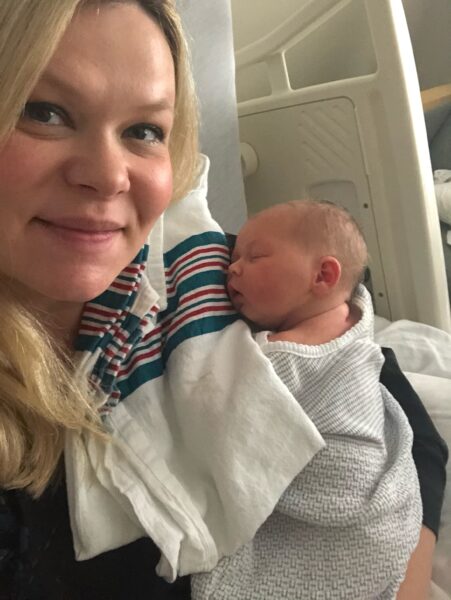 What a week this has been!  Our third lovely granddaughter entered the world and may look peaceful here, but she had to show off her gymnastic skills a few times before deciding to let us see her.  Our sweet Lyda, named after a beloved great-great-aunt on her daddy's side, gave the doctor quite a surprise by going breech mid-labor not once but three times!  Each time the doctor flipped her, she would flip again.  This was a first not only for doctor but for the hospital!  Her head had to be tethered so she wouldn't flip again to avoid a C-section, and it worked beautifully.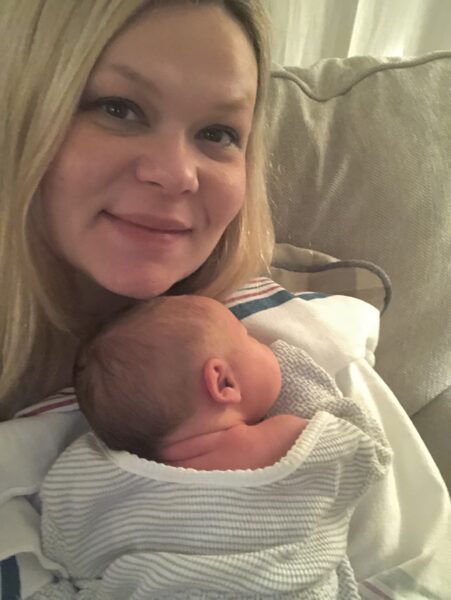 Our sweet Lyda with her big kissable cheeks finally let the world see her.  Look at those cheeks and bald head, the same as her sisters when they were born.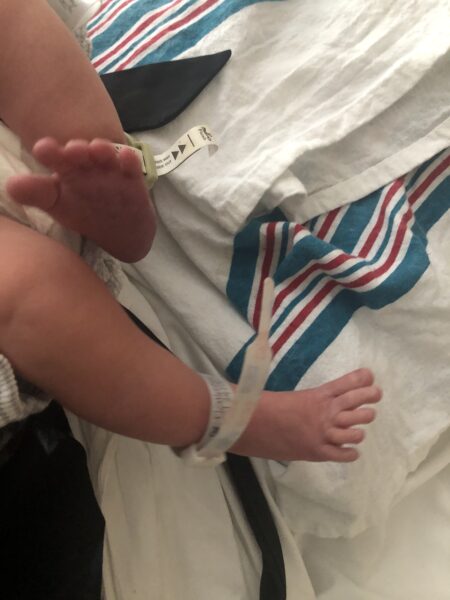 Don't you love baby feet? Lyda has long toes and fingers too.
Kara and Lyda were doing so well, they were checked out as in perfect shape and got to go home after only a day.  To say there were two big sisters waiting in anticipation to see their new baby sister is an understatement!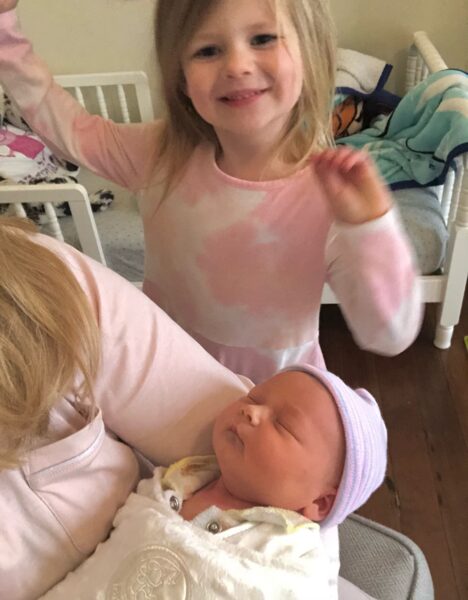 Oldest sister Virginia Rose gave the first welcoming hello and kiss.  I love how proud and happy she looks!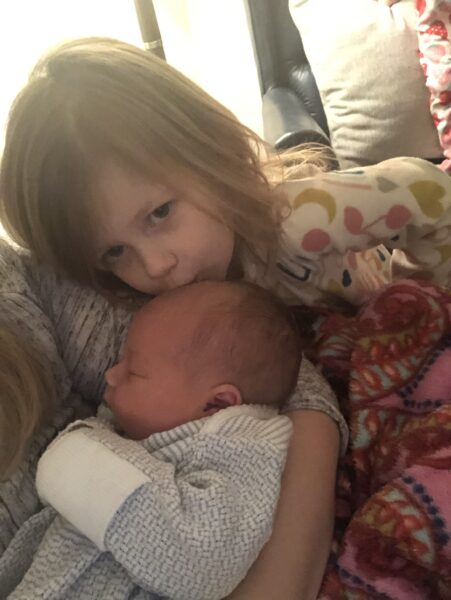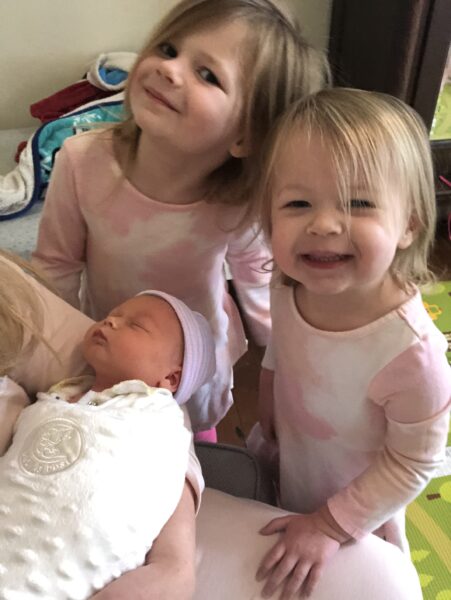 This is my favorite photo of the trio.  Virginia Rose has the proud big sister look and Helen looks like she is going to burst with excitement.
These first days have been such a joy for the family.  Mommy says Lyda is such a good baby; she sleeps well, eats well, and is quiet and peaceful.  I guess all those in utero flips wore her out!
We will travel to see our newest addition after we finally get vaccinated and it will be safe to welcome our precious Lyda Belle to the family.  Thank you God, for this tiny addition to the big world. How she will be loved!