If you live around Chicago, or actually in many parts of the country this week, does your grill look like this?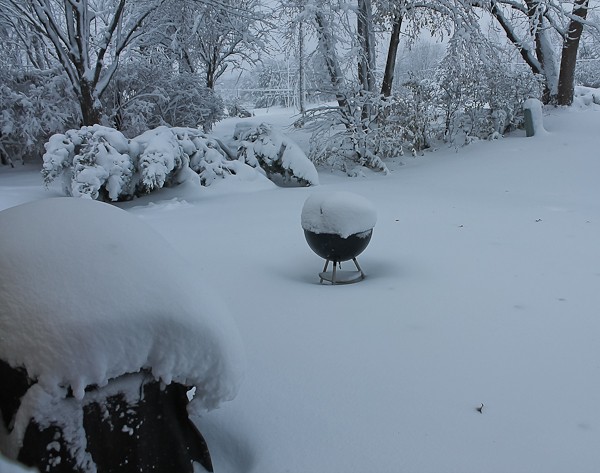 That's both of our grills at the moment.  Who is going to make a trip through heavy snow and temperatures that have had 20 degree below zero days?  Not us.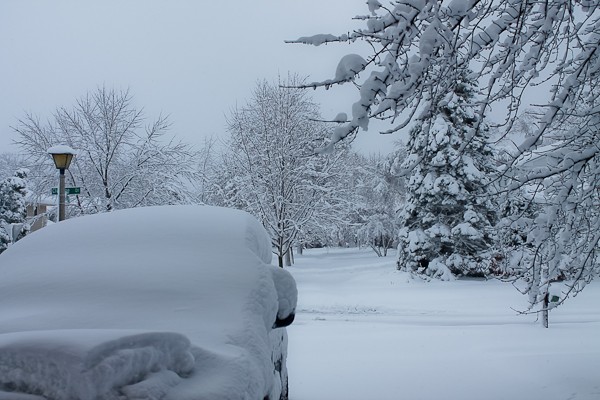 My husband's truck is buried too.
We've lived here so long that this is nothing new. Sometimes in the cold and ice we get a craving for something to grill like steaks or burgers that a skillet or even grill pan on the stovetop just can't get that charcoal taste.  But that's okay, we manage to figure something out.  Hamburgers are an easy bet.  Even if grilling is not possible, burgers can still be good.  Add another summer favorite like a crunchy coleslaw and that will work.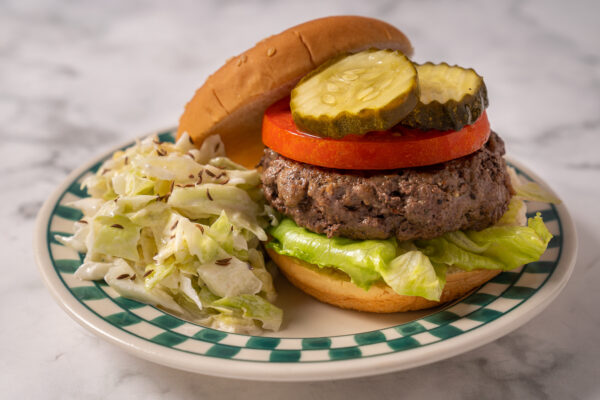 Doesn't that still look summery enough to eat?  Maybe it's because both recipes came from  an  old June 1978 Sphere magazine.  There is an article about grilling and eating outdoors.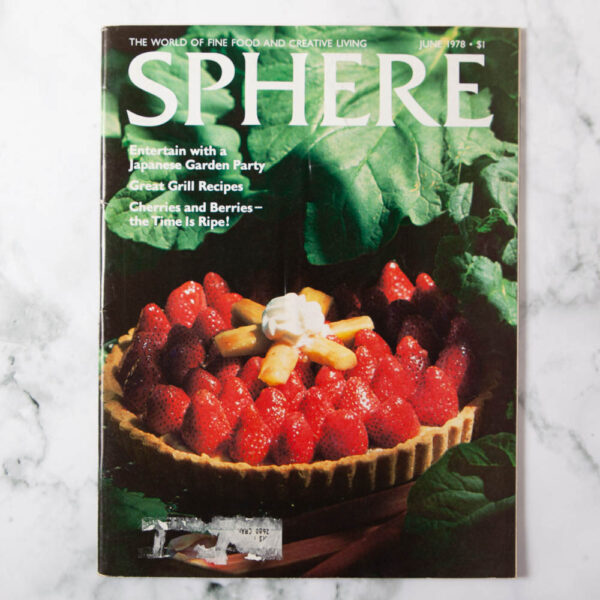 We just cooked the burgers inside on a grill pan, served it with a really good coleslaw and we were happy.
The burgers called "Allan's Hamburgers" are easy to make.  All you do is take 2 pounds of ground beef and  mix with 2 teaspoons of Worcestershire sauce and 1/2 teaspoon garlic salt.  Shape into six patties about 1-1/2 inches thick and grill over charcoal – or in this case- using a grill pan on the stovetop, until your desired doneness.  Serve on warm buns with slices of lettuce, pickles, and tomatoes.
"Zoe's Coleslaw" served alongside was excellent.  I will make this again.  The shredded cabbage has onion, lemon juice, a little vegetable oil, sugar, white pepper, and salt, then bound together by mayonnaise, some half-and-half, prepared horseradish, and caraway seeds.  Nothing unusual for coleslaw but it had such a wonderful flavor.  Plan ahead because it has to chill at least 4 hours to blend the flavors, but no more than 24 hours.
Come summer, we will grill the burgers outside but for now, this meal was delicious, easy, and fun to make.  I wonder how long that snow will sit on top of the grill?

Zoe's Coleslaw
Author:
Sphere magazine June 1978
Ingredients
½ head green cabbage (about 1 pound) shredded
1 small onion, minced
¼ cup freshly squeezed lemon juice
2 Tablespoons vegetable oil
1-1/2 Tablespoons granulated sugar
1 teaspoon salt
¼ teaspoon white pepper
½ cup mayonnaise
2 Tablespoons half-and-half
1 Tablespoon prepared horseradish, drained
1 teaspoon caraway seeds
Instructions
Combine cabbage, onion, lemon juice, oil, sugar, salt, and pepper in a large bowl; stir well.
Stir in remaining ingredients and mix well. Cover and refrigerate for at least 4 hours for flavors to blend, but no more than 24 hours. Serves 4.
P.S.  I also wanted to make from this issue, a Strawberry-Rhubarb Tart with a buttery crust of ground almonds and almond extract, a Crème Pâtissière filling, a lemony strawberry-rhubarb topping, and topped with whipped cream, but there is no rhubarb or really good strawberries to be found yet.  But watch for this recipe in a future Spring blog!