Everyone thinks flowers and chocolate for their special someone on Valentine's Day.  How about something a little different from the usual chocolate dessert?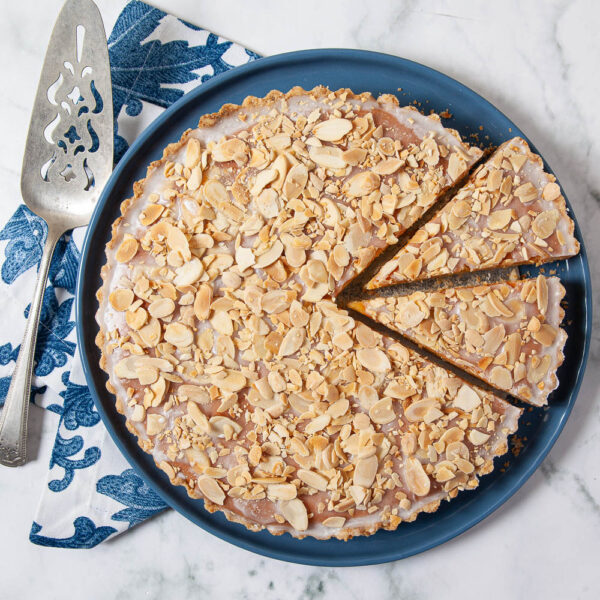 Not only is this tart gorgeous to look at, but you can make it a day or two ahead of Valentine's Day.  It has that elegant European bakery feel but is so easy to make.  It's not overly sweet, but rich and special.  It keeps very well for at least a day ahead, covered at room temperature, which means you will have more time to pay attention to your Valentine.  After all, isn't that what it's all about?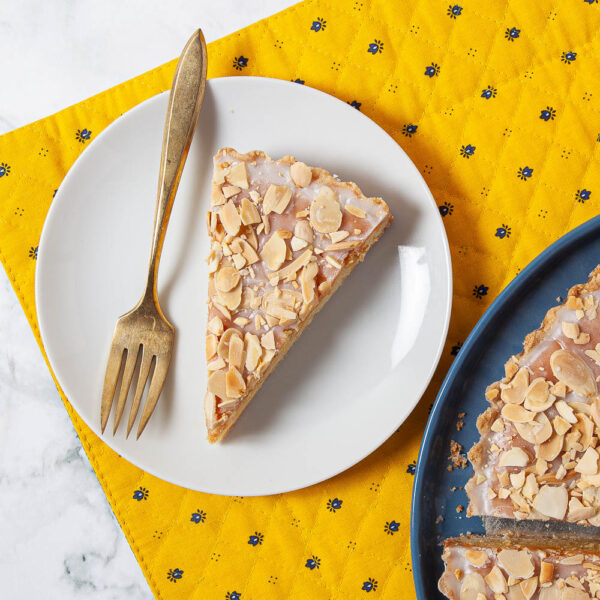 It can be served plain or with a dollop of whipped cream, if desired, and even with a candy or chocolate heart on top of the cream.  Or just give your Valentine a kiss and say, "I made this just for you."  Who doesn't love to hear that?
Have a Happy Valentine's Day filled with love and joy.

Almond Tart for your Valentine
Author:
Recipe from the fabulous cookbook, Private Collection 2
Ingredients
Crust:
1-1/2 cups all-purpose flour
5 Tablespoons sugar
½ cup butter, softened
1 egg yolk, lightly beaten
Filling:
1 container (8 ounces) almond paste, crumbled
2 Tablespoons sugar
2 Tablespoons butter
2 large eggs
1 egg white
½ teaspoon almond extract
Glaze and Almond Topping:
½ cup sliced blanched almonds
1 cup powdered sugar
2 Tablespoons milk
Dollops of sweetened whipped cream, if desired
Instructions
For Crust: Preheat oven to 325 degrees F. In a medium-sized bowl combine flour and sugar. Using a pastry blender, cut in butter until evenly mixed and crumbly. Stir in egg yolk. Using your fingers, press the mixture into a fluted 10-inch tart pan with a removable bottom, working it evenly over bottom and up the sides. Set aside while preparing filling.
For Filling: Place almond paste, sugar, flour, and the 2 eggs in a food processor or blender. Blend until smooth. Add the egg white and almond extract. Blend again, then pour into the prepared pastry shell. Bake for about 50-55 minutes or until the top is a rich, golden brown. Cool for 10 minutes before adding the Glaze and Almond Topping. Keep oven turned on to 325 degrees.
For Glaze and Topping: While the tart is cooling, spread the almonds out on an ungreased cookie sheet and toast in the oven for 10 minutes, until lightly browned. Combine the powdered sugar and milk and spread or brush evenly over the top of the tart. Sprinkle almonds evenly over the glaze. When tart is cool, remove from the pan by carefully lifting up the removable bottom. Keep tart covered at room temperature with plastic wrap or place in a cake holder with lid. It will keep for a couple days. Cut into slices and serve, with a dollop of whipped cream, if desired. Makes 12 thin wedges.